Sequoia National Park is our 2nd oldest National Park in the United States and is filled with so many amazing Sequoia Trees and so much more. These are our favorite things to do in Sequoia National Park! One thing we have learned from multiple visits to Sequoia NP is every time you come to the park you will fall in love with a new area or see something in a new way.
Sequoia National Park borders with Kings Canyon National Park so you can easily enjoy two beautiful parks in a couple of days. We suggest giving yourself at minimum a full day to visit the park but a couple of days would be better especially if you plan to enjoy a Sequoia National Park Hike or two.
One of the best parts of Sequoia National Park is how easy it is to drive through the park. Most of your time will be spent on the General's Highway that runs between Sequoia and Kings Canyon National Park.
If you visit in the winter or shoulder seasons some of these things to do may be closed due to weather.

Things to do in Sequoia National Park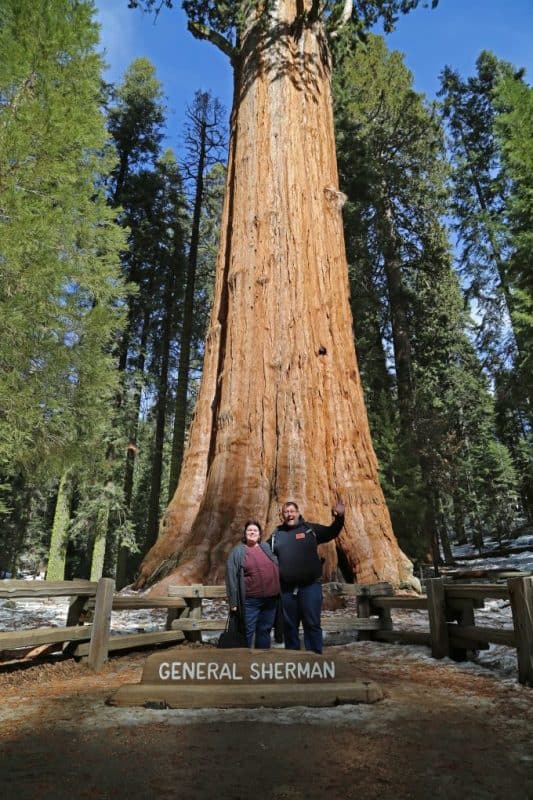 General Sherman Tree
The General Sherman Tree is considered the largest living tree in the world because of sheer volume. The General Sherman Tree is not the tallest or the widest tree but it weights approximately 2.7 million pounds and is believed to be between 2,300 and 2,700 years old. The General Sherman Tree is 274.9 feet tall and has a circumference at the ground level of 102.6 feet. The largest branch has a diameter of 6.8 feet!
The General Sherman Tree is named by James Wolverton in 1879. He was a pioneer cattleman who served under General Sherman in the Civil War.
There is a great trail that leads to the General Sherman Tree and also wanders among other giant Sequoias.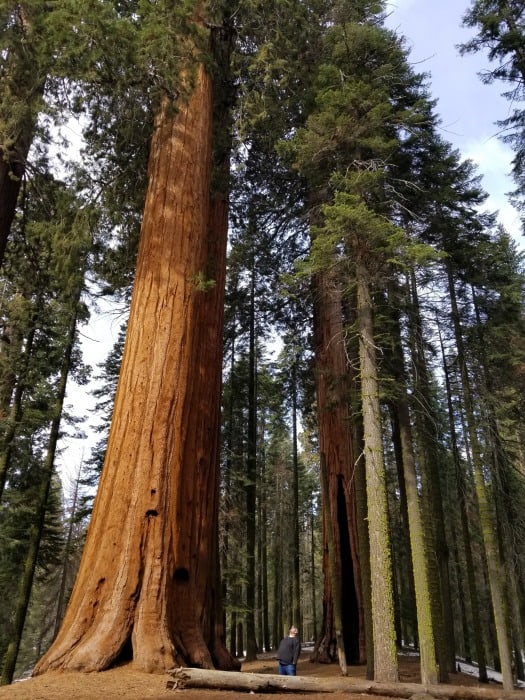 Walk among the big trees in the Giant Forest
The Giant Forest was named in 1875 by explorer and conservationist John Muir. You can see the trees today just like Muir saw them over 140 years ago.
To give a bit of perspective I am 6 ft 3 inches! As you can see in the photo above I look small compared to a giant Sequoia and that does not happen very often.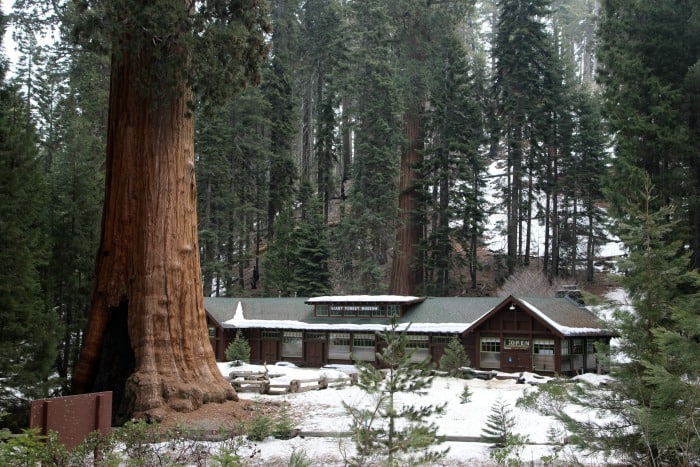 Giant Forest Museum
The Giant Forest Museum is open daily and is free of charge. The museum is full on interactive hands-on displays and interpretive information that celebrates the life of a giant Sequoia tree. The Giant Forest Museum is located on Highway 198 about an hour north of the Ash Mountain Entrance. Check the park brochure for current museum hours.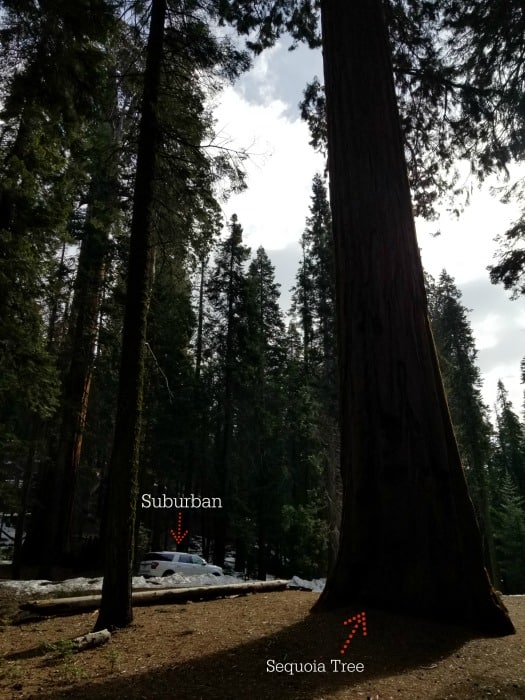 Drive the Generals Highway
Drive the Generals Highway and realize just how small we are compared to these giant Sequoia Trees. It is hard to believe how big they truly are until you see a full-size SUV drive by one and realize it looks like a toy car.
Crescent Meadow
Located 1.5 miles east of Moro Rock parking area you will not believe how pretty Crescent Meadow is. It is said that John Muir called this lovely grassy open area the "Gem of the Sierras". The hike around the meadow takes about an hour.
Crystal Cave
Crystal Cave tours offer a great way to view amazing stalactites and mounds of stalagmites.
The Sequoia Natural History Association offers 45-minute guided tours of Crystal Cave from mid-June to early September. Tickets must be purchased at the Lodgepole or Foothills Visitor Centers. A jacket or sweater is recommended for going into the cave since it is about 50 degrees Fahrenheit in the cave.
Crystal Cave is located at the end of a twisting seven-mile road heading west from the Generals Highway, two miles south of the Moro Rock turnoff. Trailers, RV's, and buses are prohibited because of the road narrowness. From the parking area, it is a 15-minute hike DOWN a steep path to the cave entrance.
Moro Rock
Moro Rock offers unbelievable views of the Great Western Divide and its rugged canyons for those willing to hike up to the top. To get to the top of Moro Rock you will need to take a quarter mile trail climbing nearly 400 steep rock steps to the top of the barren 6,725 feet viewing area. By viewing platform, I truly mean a couple of guardrails on the top of the rock. The Moro Rock parking area is three miles south of the General Sherman Tree off of the Generals Highway.
Tunnel Log
Tunnel Log is the only tree you can drive your car through in Sequoia or Kings Canyon NP. The fallen tree is located 2.7 miles from the Generals Highway via the Crescent Meadow Road. Tunnel Log was created after an un-named Giant Sequoia fell from natural causes in 1937. The tunnel is 17 feet wide and 8 feet high (5.2 meters by 2.4 meters).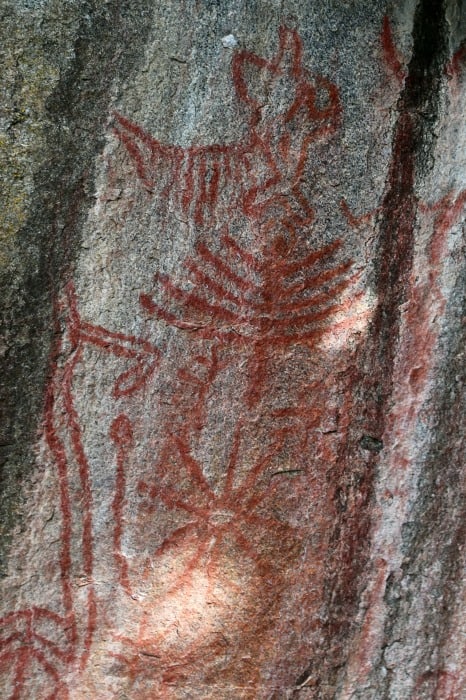 Hospital Rock
Hospital Rock was home to a subgroup of the Monache people until the 1870s. There is a nice parking lot across the street with a small picnic area. Once you cross the street you can see pictographs as well as more than 15 grinding holes that were used by Monache women to grind acorns into flour.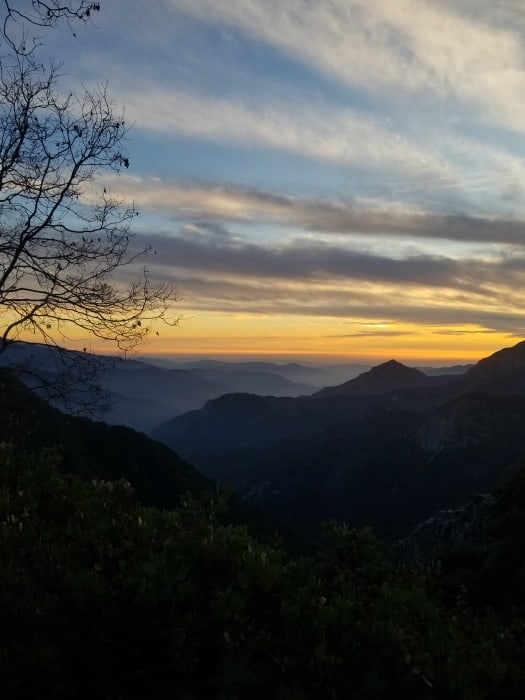 Overlooks and Scenic Vistas
There are quite a few overlooks and scenic pull-offs as you drive the Generals Highway. Take advantage of these gorgeous vistas as you gaze out over the mountains. Look for Moro Rock and other park highlights from the road.
If you are in the park near sunset definitely pull over safely and check out the changing colors.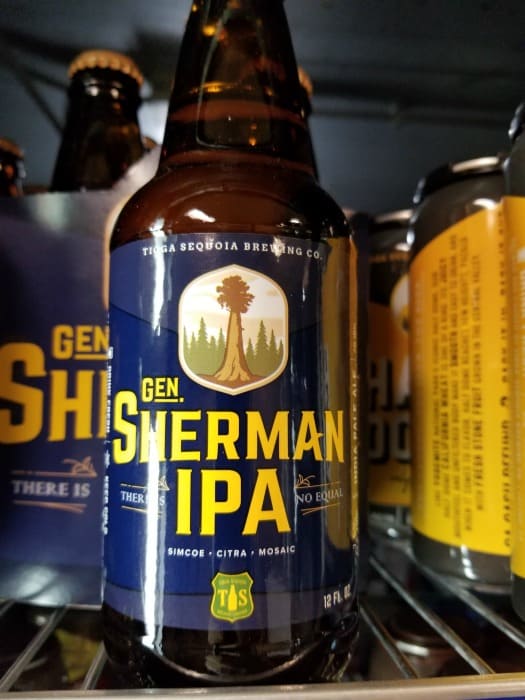 Have a General Sherman IPA
What better way to cheers to the end of an amazing day in Sequoia than toasting with a General Sherman IPA!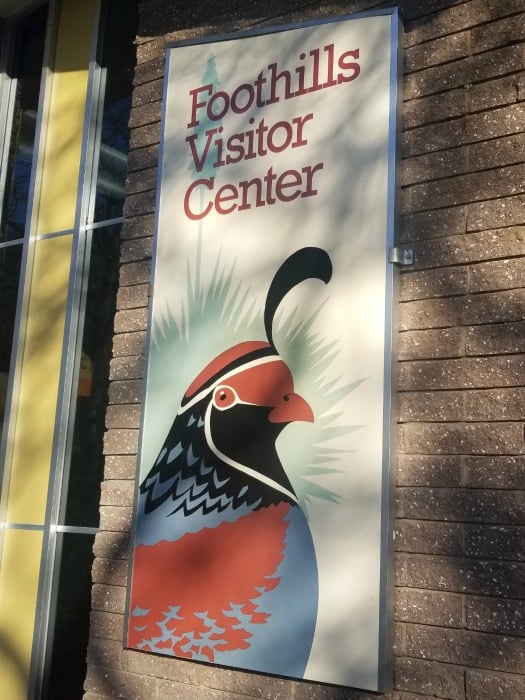 Sequoia Visitor Center
A stop at a Sequoia Visitor Center is a great way to learn more about the park, pick up a Junior Ranger program, ask about daily tours and ranger programs, and find out current conditions in the park.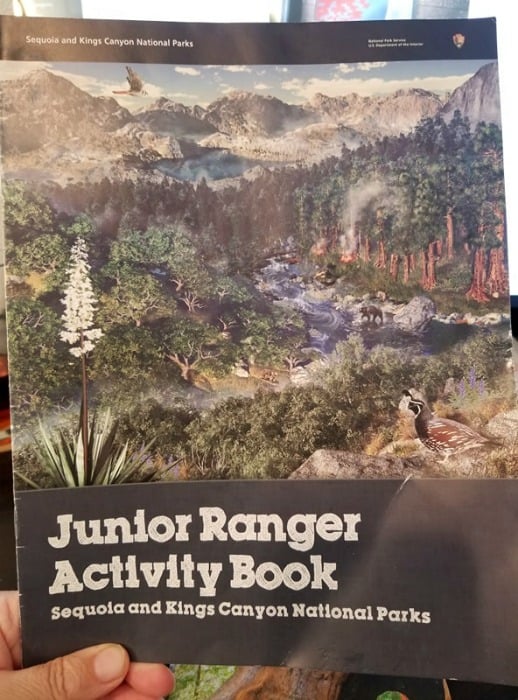 Become a Sequoia Junior Ranger
Junior Ranger packets can be picked up at any of the Sequoia National Park visitor centers. There are 10 activities in the book and your age decides how many you will need to complete. The Junior Ranger program is a fantastic way to learn more about the park and earn a great park badge.
Sightseeing Tours of Sequoia National Park
Leave the driving to a professional and enjoy a sightseeing tour of Sequoia National Park. Experienced guides will take you on a journey through Sequoia's scenic wonders and provide a rich history of the area.
Visit Tharp's Log
Tharp' Log is the oldest pioneer cabin remaining in Sequoia National Park. John Muir called it "a noble den". The cabin is located in the Giant Forest Area about a mile northeast of the Crescent Meadow parking lot. The cabin was built by Hale Thorp, the first non-American Indian settler in the area. He established a cattle ranch among the big trees and built a simple log cabin from a fallen, fire-hollowed Sequoia tree in the 1860s.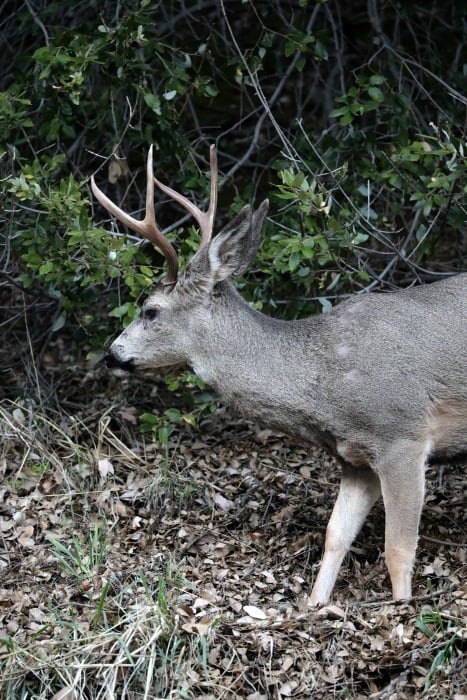 Watch for Wildlife
Keep an eye out for wildlife during your visit. During our last trip, we saw tons of Mule Deer and some great birdwatching. We also saw ground squirrels in the Potwisha Campground. In the summer and late spring keep an eye out for black bears in the park.
Dark Sky Festival
For the past four years, the park has hosted an annual Dark Sky Festival. The Dark Sky Festival features constellation tours, telescope viewings, solar observations, astronauts speaking, nature walks, photography presentations and so much more.
Visit this page to find out when the 2019 dates will be announced.
Don't miss our top things to do in Kings Canyon National Park!