A visit to Sunrise Mount Rainier National Park offers the opportunity to enjoy amazing views of the mountain, great hiking trails and wildflowers.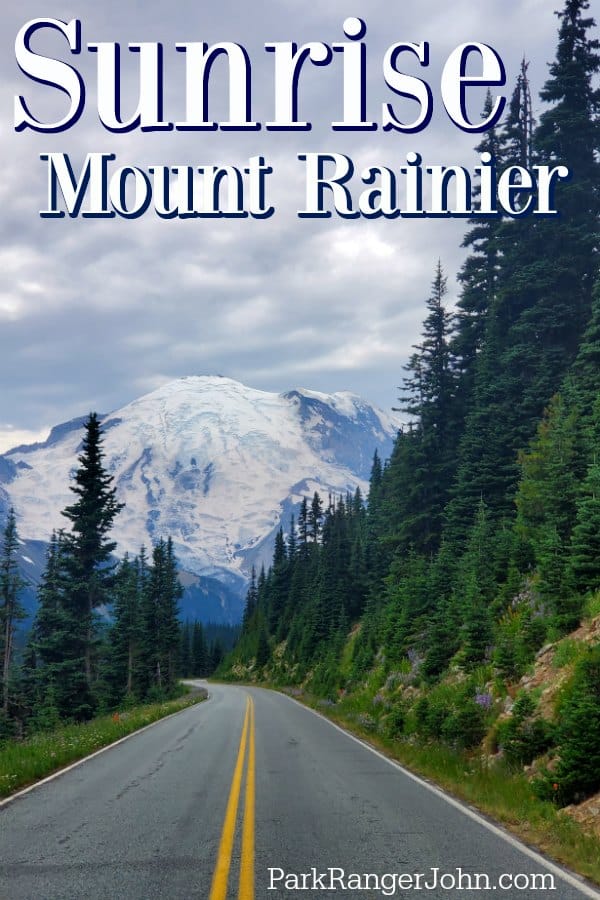 Sunrise - Mount Rainier National Park
The Sunrise area of the park offers amazing views of Mount Rainier. It is worth noting that this is the 2nd most visited area in the park!
You will want to plan to arrive early especially on the weekend to get into the park without waiting in a really long line for admission.
Learn more about the geology of the area by listening to the Sunrise Geology Audio Tour while driving along the Sunrise Road! This audio tour also takes you on a short walk to explore the glaciers and moraines visible from the Emmons Glacier Overlooks.
Keep an eye out for Mountain Goats as you are driving to Sunrise.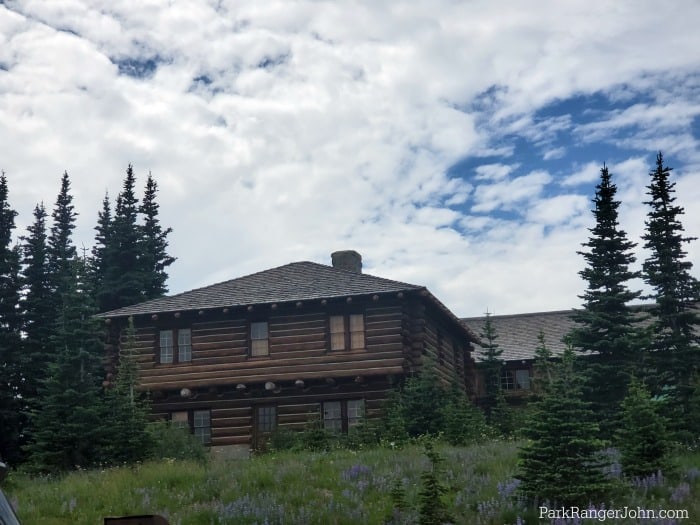 Sunrise Visitor Center
Open daily from early July to early September and closed in winter.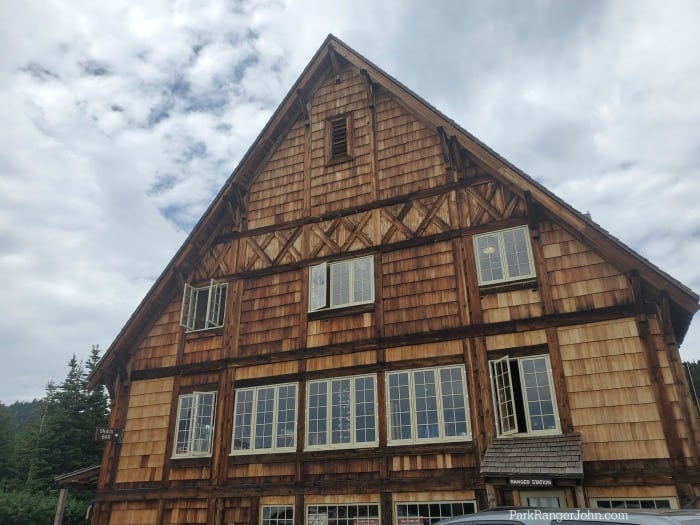 Sunrise Day Lodge
Open from early July to late September.
The Sunrise Day Lodge has a park gift shop and food counter. This is one of the largest gift stores in the park.
Sunrise Point
Sunrise Point is along the road heading up to Sunrise. You can enjoy great views of Mount Adams and the Cascade Range.
Where is Sunrise - Mt. Rainier?
Sunrise is located 60 miles northeast of the Nisqually Entrance and 14 miles northwest of the Sunrise/White River turnoff on Highway 410.
When is Sunrise open?
The Sunrise Road usually opens in late June or early July and closes in late September to early October.
Check the road status before setting out.
You will want to arrive early or late in the evening especially during the summer and on weekends. It took us close to 90 minutes to get through the pay station on a Saturday around 11:30 am.
The park was only allowing one car every five minutes to head into the park.
There is no gas in the park so make sure you have a full tank of gas or close to it before you head into the park.
What altitude is the Sunrise Visitor Center?
At an elevation of 6,400 feet, Sunrise is the highest point that can be reached by vehicle at Mount Rainier National Park.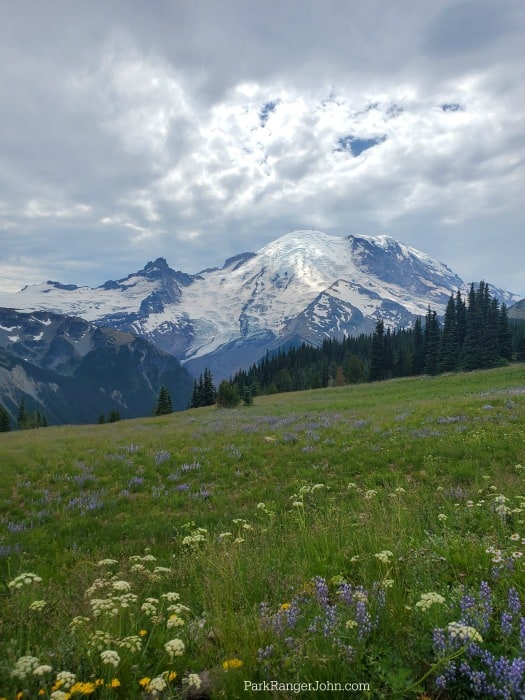 Hiking Trails near Sunrise
Along State Route 410 (Chinook Pass)
Tipsoo Lake
(0.5 mi/0.8 km)
Crystal Lakes Trail
(6.3 mi/10.1 km)
Naches Peak Loop Trail
(3.4 mi/5.5 km)
At White River
Summerland Trail
(8.5 mi/13.7 km)
Glacier Basin Trail
(6.5 mi/10.5 km)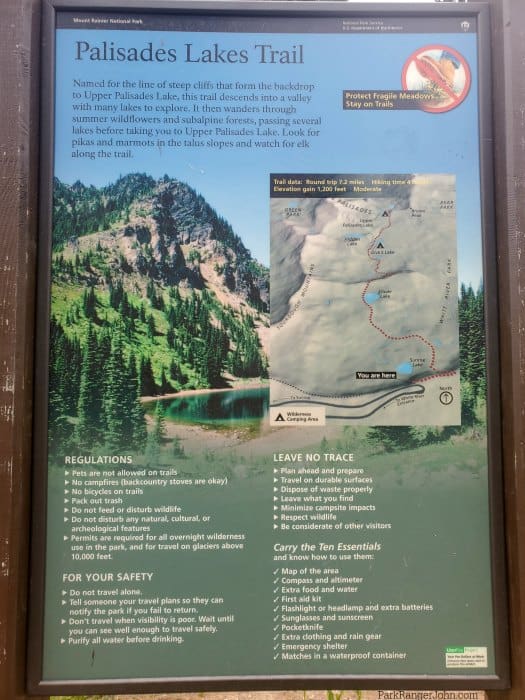 At Sunrise Point
Palisades Lake Trail
(7 mi/11.3 km)
At Sunrise
Sunrise Nature Trail
(1.5 mi/2.4 km)
Emmons Vista Overlooks
(1 mi/1.6 km)
Frozen Lake Loop Trail
(3 mi/4.8 km)
Silver Forest Trail
(2 mi/3.2 km)
Shadow Lake Loop
(3 mi/4.8km)
Mount Fremont Lookout Trail
(5.6 mi/9.0 km)
Burroughs Mountain Trail
(First Burroughs Mtn: 4.8 mi/7.7 km, Second Burroughs Mtn: 6 mi/9.6 km)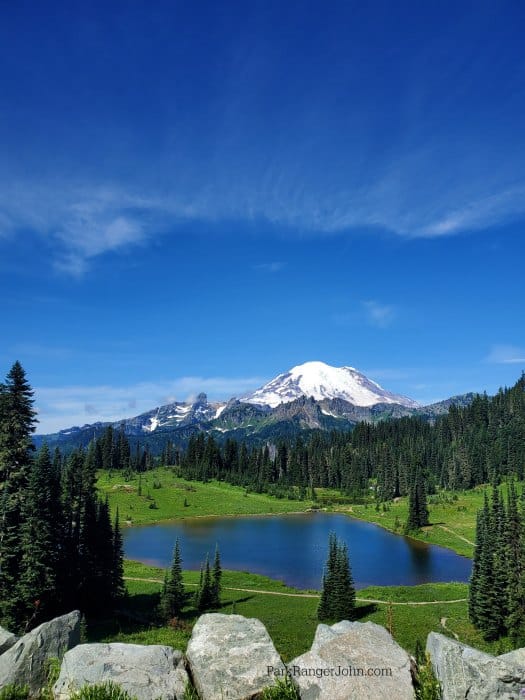 Things to see near Sunrise
Tipsoo Lake is on Chinook Pass (Highway 410} near the entrance sign that is also a historic footbridge for the Pacific Coast Trail.
There is a half-mile walking trail around the lake which is a must-do during a visit to Mt. Rainier.
Tipsoo Lake is approximately 45 to an hour from the visitor center at Sunrise.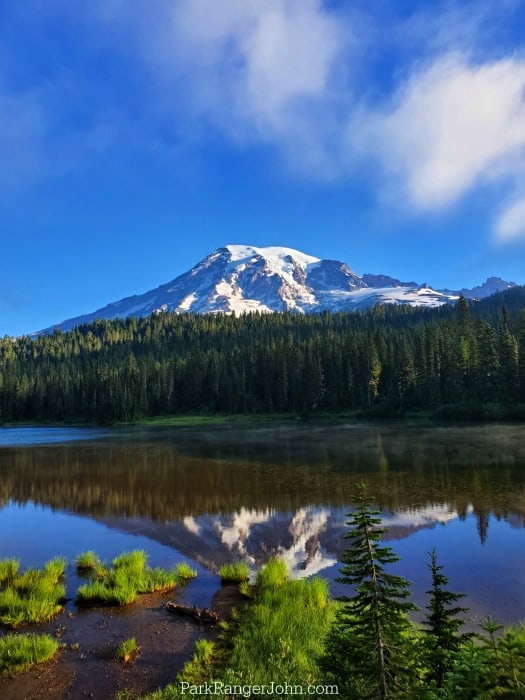 Reflection Lakes offer a great view of Mount Rainier including at the right times a reflection of the mountain in the lake.
The parking area for Reflection Lakes is a 90-minute drive from Sunrise. Be prepared to have it take longer as you enjoy the amazing viewpoints along the way.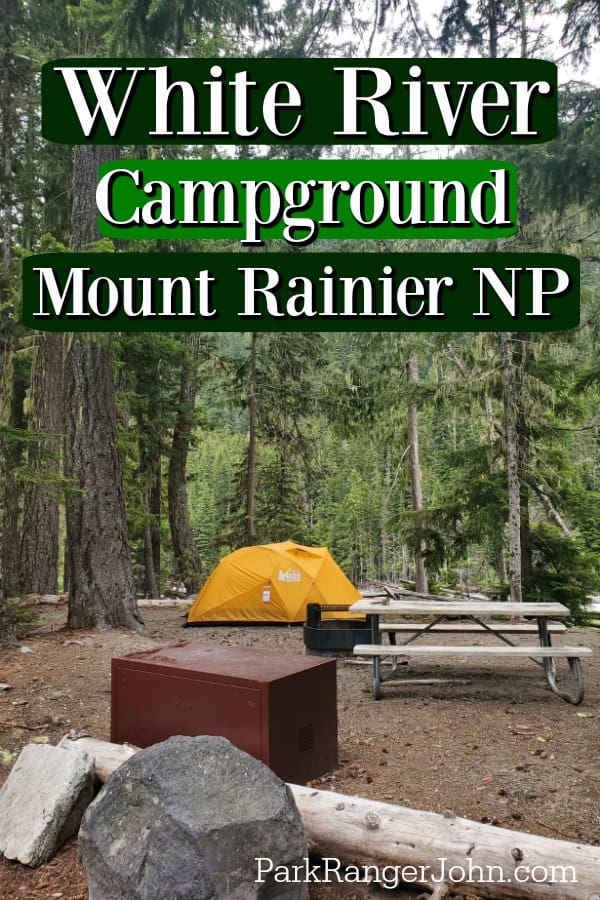 Closest camping to Sunrise
The White River Campground and picnic area are located 12 miles from the Sunrise Visitor Center.
Check out our complete Mount Rainier Camping Guide to learn about all the campgrounds in the park.
Closest Lodging to Sunrise
There is no Mount Rainier Lodging in the Sunrise Area. You will see the Sunrise Day Lodge listed which sounds like it should be a lodge but is actually the snack shop and gift store.
The Paradise Inn is located in Paradise or the National Park Inn is located in Longmire closer to the base of the mountain.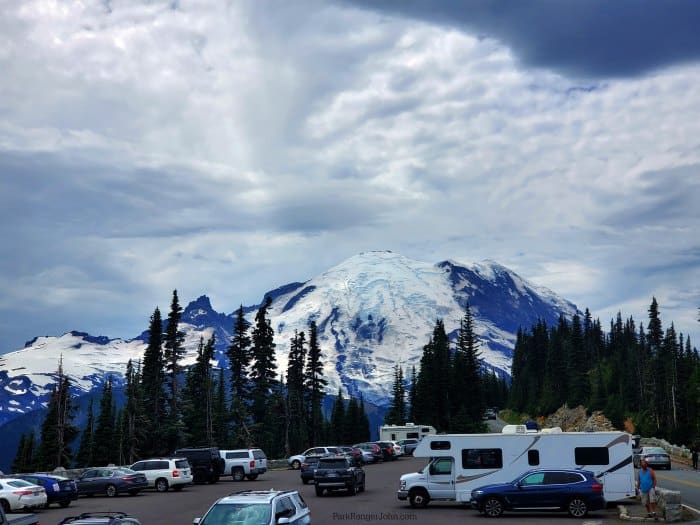 Aditional Mount Rainier Resources
Mount Rainier Camping Guide - Complete guide to all of the campgrounds within the park.
Top things to do Mount Rainier National Park - All the things you don't want to miss while in the park.
National Parks in Washington - Check out all of the parks you can visit in Washington
Most Visited National Park Sites - Find out if Mount Rainier made it on the most visited national parks list.
National Park Bucket List - How many bucket list national park adventures have you taken?
Paradise Mt. Rainier Guide - Check out all of the amazing things to see and do while visiting Paradise.