Check out our trip to Cuyahoga NP and Western Pennsylvania Parks including Friendship Hill National Historic Site, Fort Necessity National Battlefield, Johnstown Flood National Memorial, and More.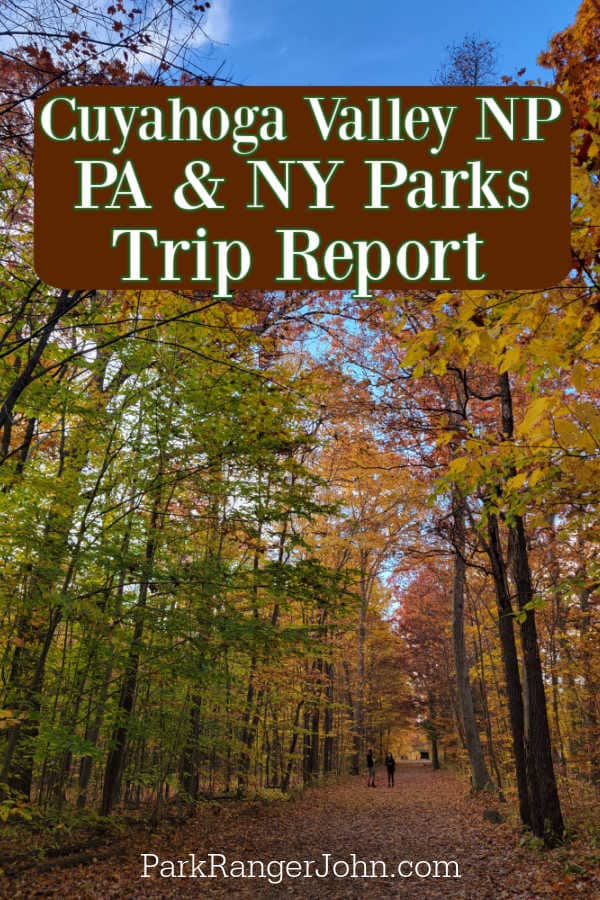 Cuyahoga Valley NP and Western Pennsylvania Parks Trip Report
We are so excited to visit Ohio and Pennsylvania. Cuyahoga Valley National Park has been on our National Park Bucket list for a long time.
Day 1 - Spokane to Pennsylvania
We flew out of Spokane to Cleveland, Ohio early in the morning.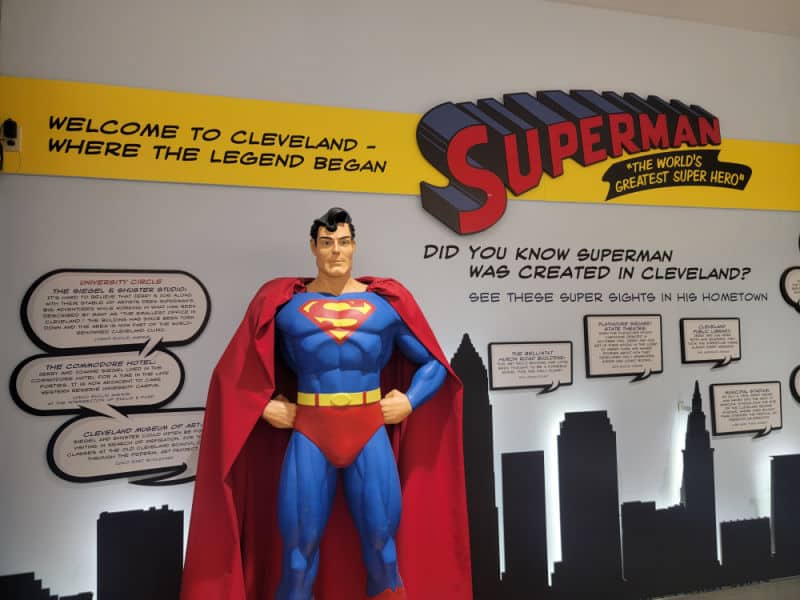 Did you know Superman was created in Cleveland. We had no idea until we saw this cool display at the Cleveland, Ohio Airport.
Once we picked up our rental car we drove a few hours to Somerset, Pennsylvania which was our base for 2 nights.
We stayed at the Marriott Fairfield Inn and Suites in Somerset which was the perfect base for visiting the western Pennsylvania National Parks.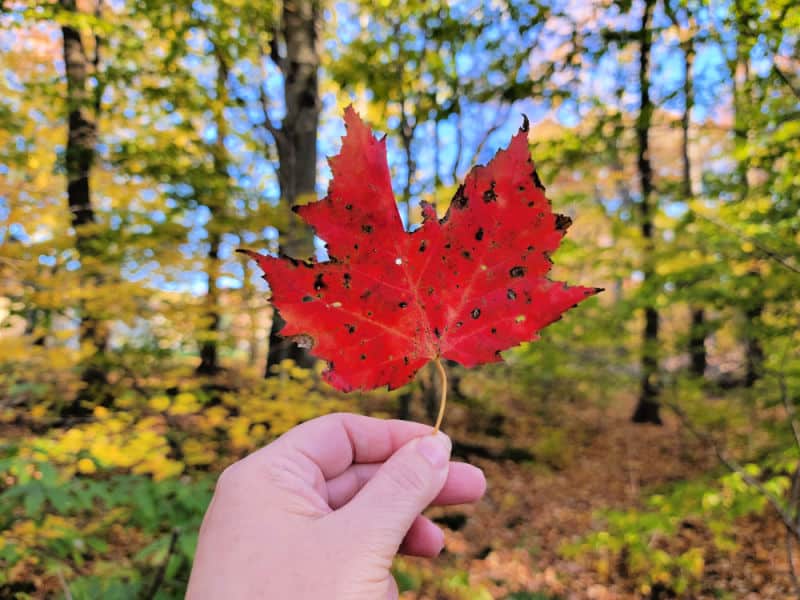 Day 2 - Four Western Pennsylvania National Parks
We started the day early so we could fit in 4 western Pennsylvania parks in one day. It was a tight schedule but so worth it.
We drove up to Allegheny Portage Railroad NHS and were there right when the park opened. The drive up to the park was gorgeous!
Visiting in late October we honestly were not sure how the fall leaves would be. We ended up with truly epic fall colors all day.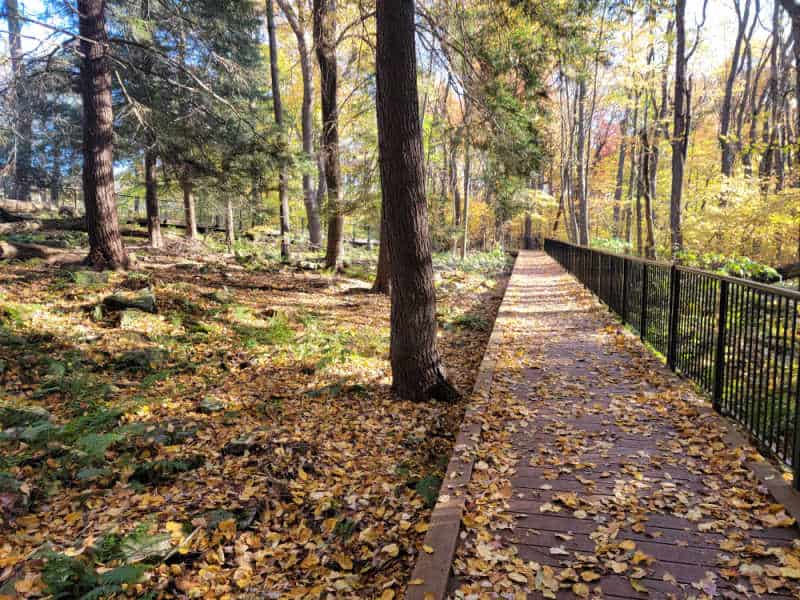 Allegheny Portage Railroad NHS was fantastic! We were so impressed with the boardwalk trail down to the Engine House 6 exhibit and the Lemon House.
It is a 1/3-mile walk down to the exhibits through a gorgeous forest area that had epic fall colors.
After spending time exploring the park we headed to Johnstown Flood National Memorial.
I am going to admit that we ended up getting lost on the way to the park. Somehow we missed a turn on the GPS and ended up on a dirt county road through a farm. The farmer was out mowing and gave us quite the look as we passed by.
Thankfully the GPS was able to lead us back to the main route and we found the park.
I was not prepared for how dark and heavy this national memorial is. We knew that it was about the Johnstown Flood but were not prepared for the heavy feeling during the park film and visitor center exhibits.
We learned a lot about the event but it was definitely an interesting visit.
After leaving the park we drove to Friendship Hill National Historic Site. We passed Flight 93 National Memorial along the way but decided to do it the next day so we could fit in Friendship Hill NHS and Fort Necessity National Battlefield on the same day.
It was a couple of hours drive through amazing fall colors.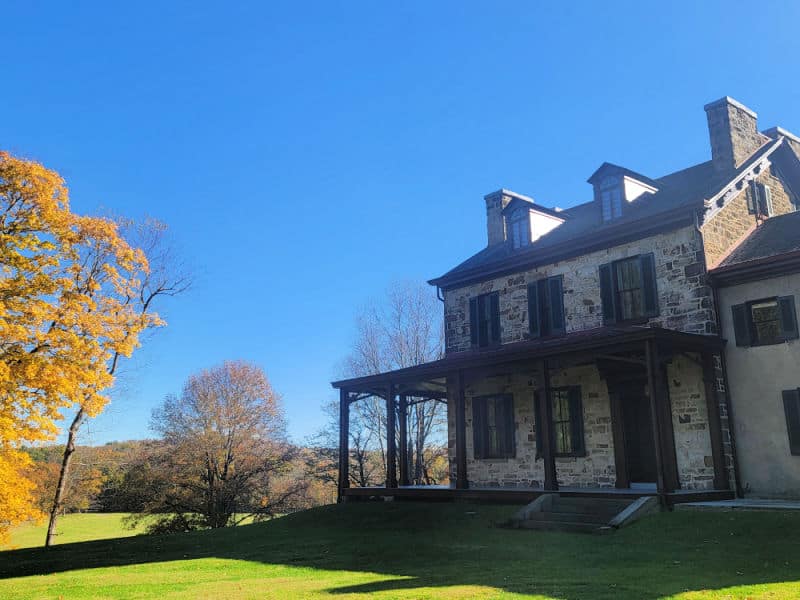 Friendship Hill NHS has a great self-guided tour of the Gallatin's house and amazing hiking trails.
We ended up sitting with a really great 9-year-old from Sacramento, California, and completing our Junior Ranger programs together.
After exploring Friendship Hill NHS we drove to Fort Necessity National Battlefield which was about 30 minutes away.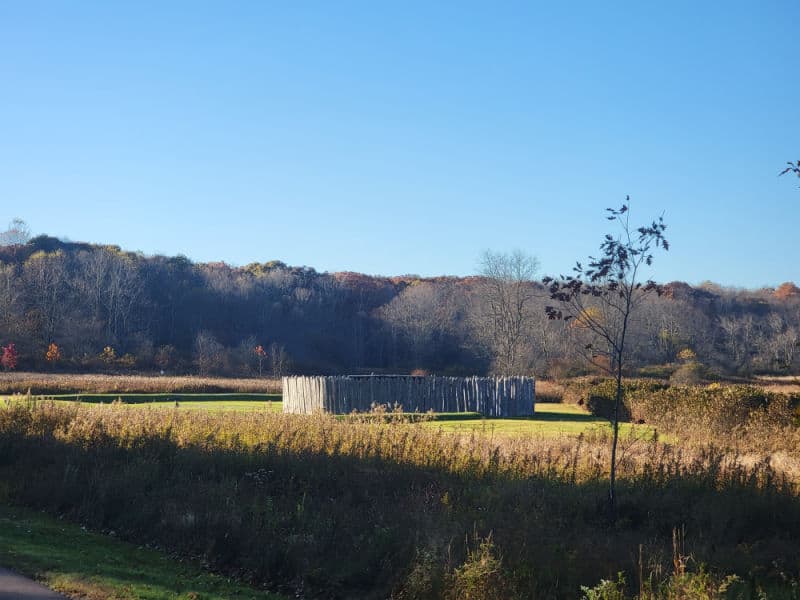 If you follow this route make sure to pre-program your GPS between the parks. We lost service and had to hope that we were on the right route for a while.
Fort Necessity NB was really interesting! The visitor center is amazing and so worth spending a couple of hours exploring.
We enjoyed a nice walk out to the reconstructed fort before heading out.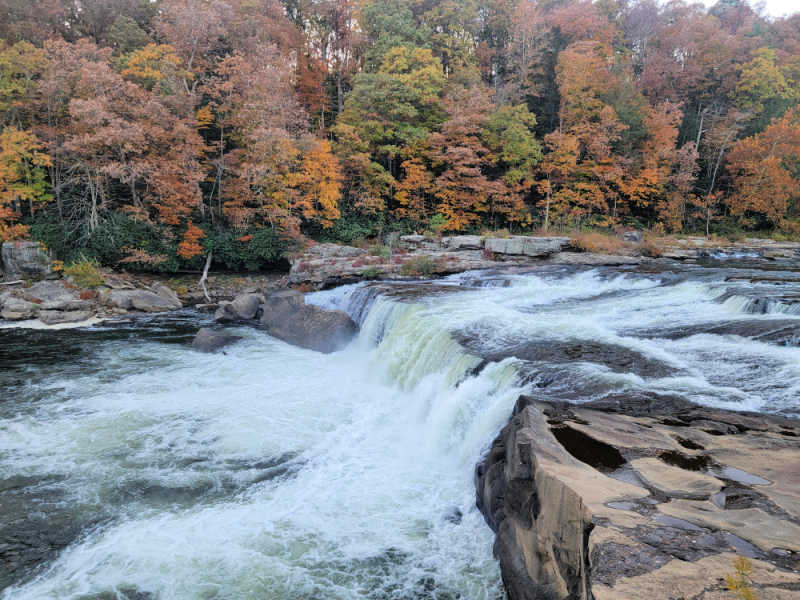 On our way back to Somerset we ended up in Ohiopyle State Park which was a total bonus. The waterfalls and fall leaves were gorgeous!
This is the 1st Pennsylvania State Park we have visited. We sadly arrived too late to visit Falling Waters the historic Frank Lloyd Wright home.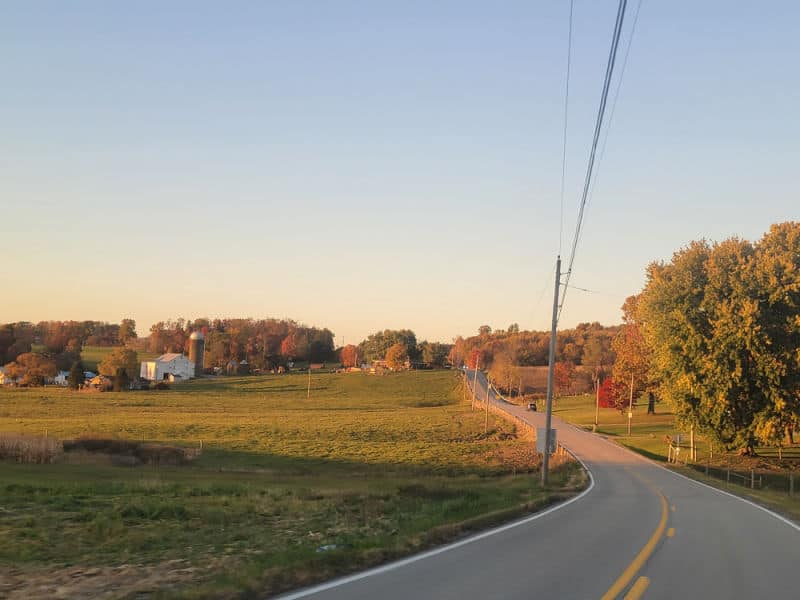 It was a crazy busy day but so good! We were so impressed with all the parks we visited.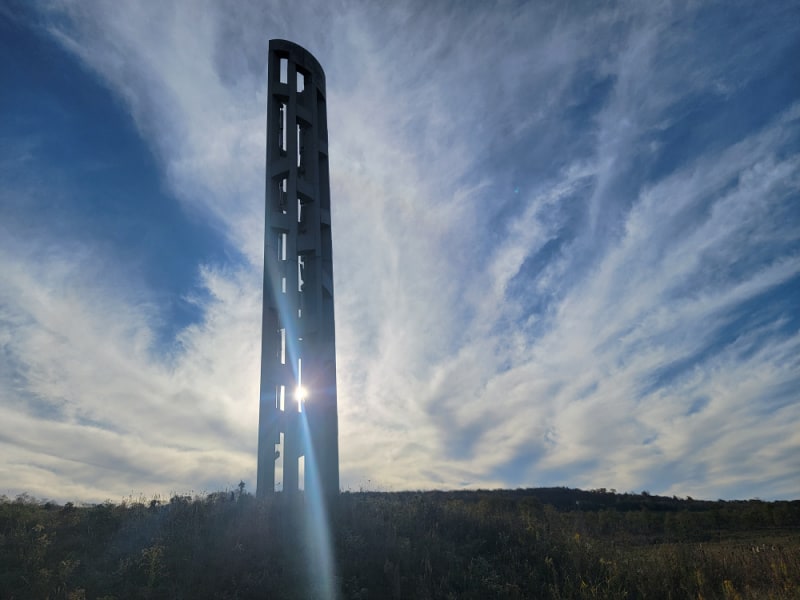 Day 3 - Flight 93 Memorial to Cuyahoga Valley NP
We started the morning at Flight 93 National Memorial and it was amazing, heart-breaking, and all the things.
We were not sure what to expect during our visit. We really trepidatious going into our visit and had prepared ourselves as much as we could for an emotional visit.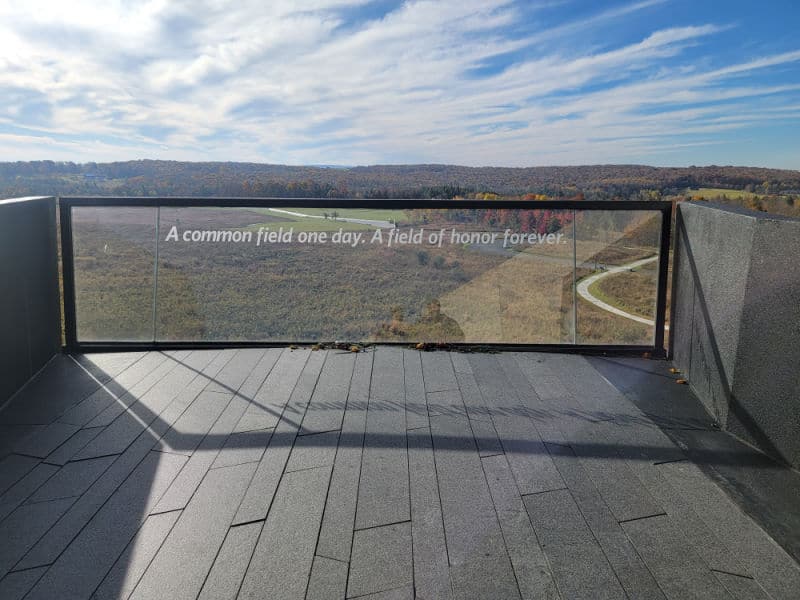 The visitor center is truly amazing.
After spending time reflecting on the events of September 11th and spending time just sitting in the moment we took a deep breath and headed towards Cuyahoga Valley NP.
On our way to Cuyahoga Valley NP we had our first experience visiting a Sheetz gas station. WOW! We were amazed at how many things the gas station offers.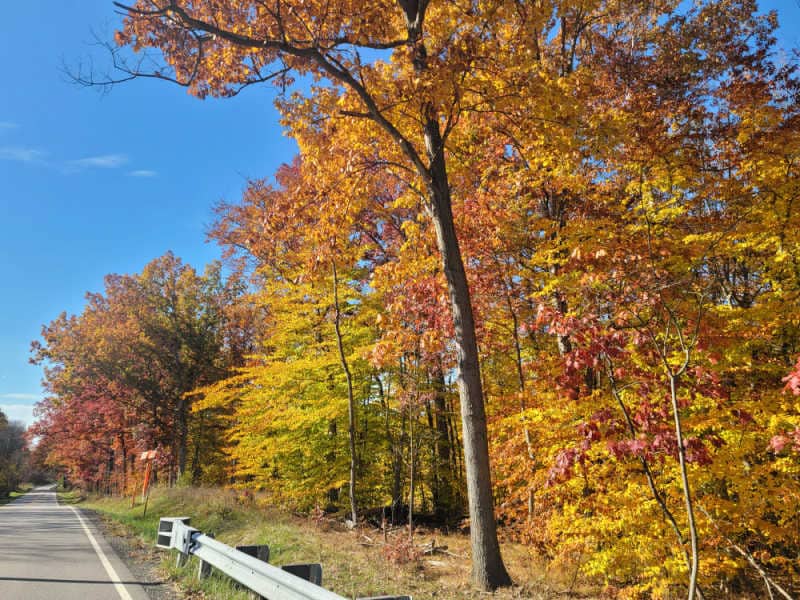 This was our 1st time visiting Cuyahoga Valley NP and it was fantastic. Being there during the fall colors was an epic bonus.
We checked into the Inn at Brandywine Falls and toured the property. I can't wait to share more about this National Park Lodge.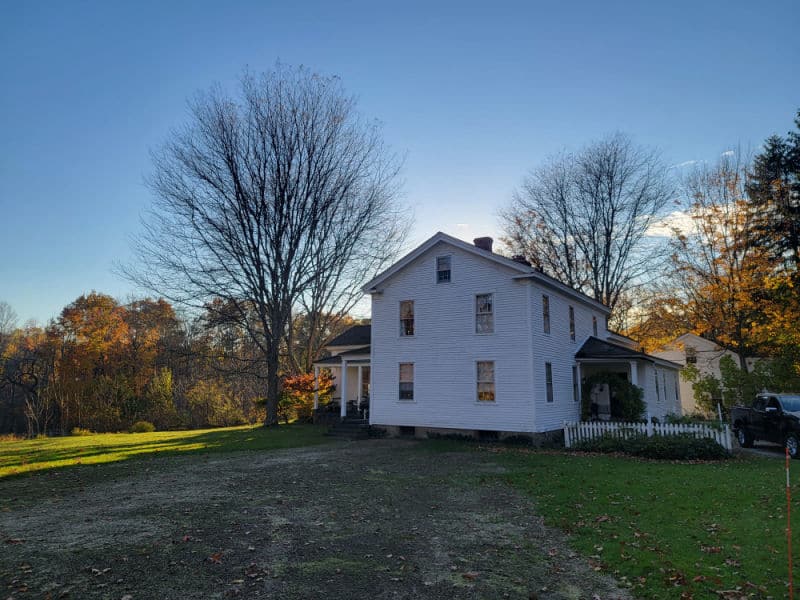 It is located within a short walk of the epic Brandywine Falls one of the top things to do in Cuyahoga Valley National Park.
We spent the afternoon exploring the park and soaking in all the Fall colors.
Day 4 - Niagara Falls and More
Late last night while planning our day we realized that we were only a few hours from Niagara Falls and Theodore Roosevelt Inaugural National Historic Site in Buffalo, New York.
We decided on a last-minute whim to get up crazy early in the morning and drive from Ohio to Buffalo, New York. The perfect East Coast Road Trip destination!
Niagara Falls has been on my bucket list for years and we were so close it had to happen. The drive up to Buffalo, NY was gorgeous with all of the New York Fall Foliage.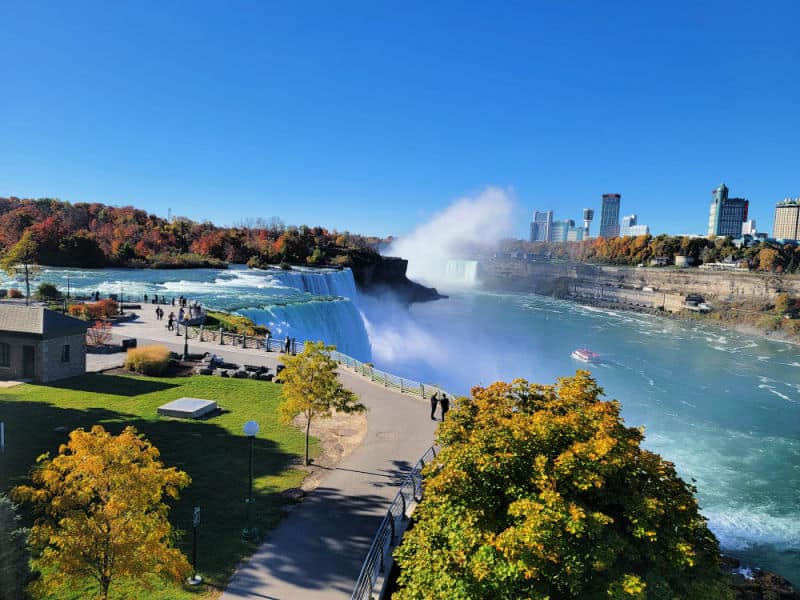 I have to say Niagara Falls blew my mind! I knew it would be amazing but I did not expect it to truly be awe-inspiring.
We were able to get tickets on the Maid in the Mist boat tour and it was epic! My wife said that I was speechless I was so in awe of the boat ride.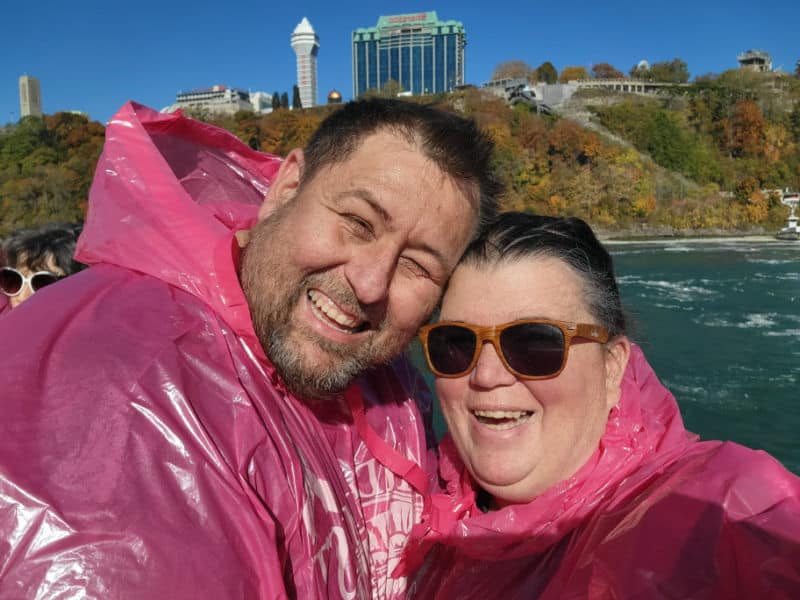 Did you know that Niagara Falls State Park is the oldest state park in the country? So cool!
After getting soaked on the boat ride we decided it was time for lunch at the Anchor Bar restaurant that invented Buffalo Wings.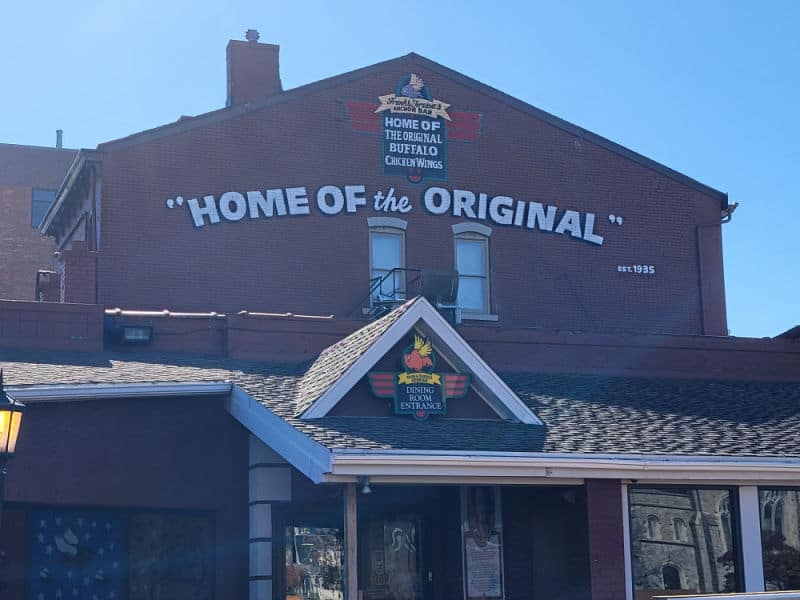 We did learn that they just call them wings...no Buffalo needed when ordering them in Buffalo, NY! LOL.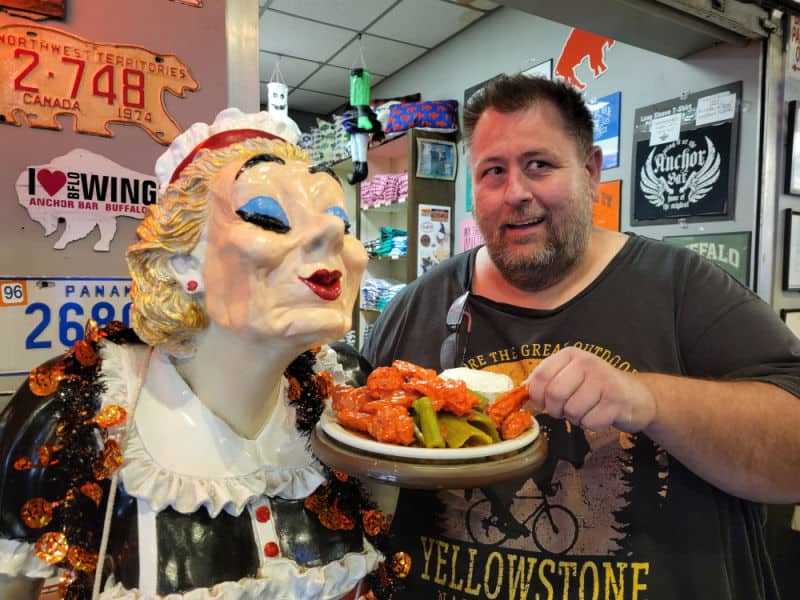 After lunch, we headed to Theodore Roosevelt Inaugural NHS. We booked a tour ahead of time to make sure that we could experience the park.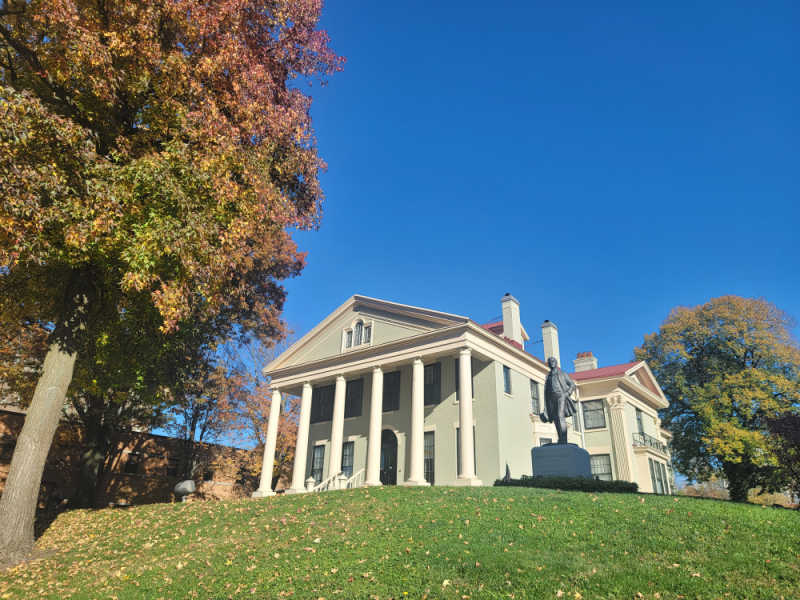 The best way to see the entire park is to have a tour booked. There is a small visitor center with a small exhibit but the main area of the park is on the tour.
After the tour, it was time to drive back to Cuyahoga Valley NP. The drive was gorgeous and we are so happy we made the choice to drive to Niagara Falls and Buffalo, NY.
We are already talking about planning a Niagara Falls Weekend getaway to explore more of the area.
Day 5 - Cuyahoga Valley to the Airport
Our final day in Ohio is a busy one but so good! We woke up early and packed our things.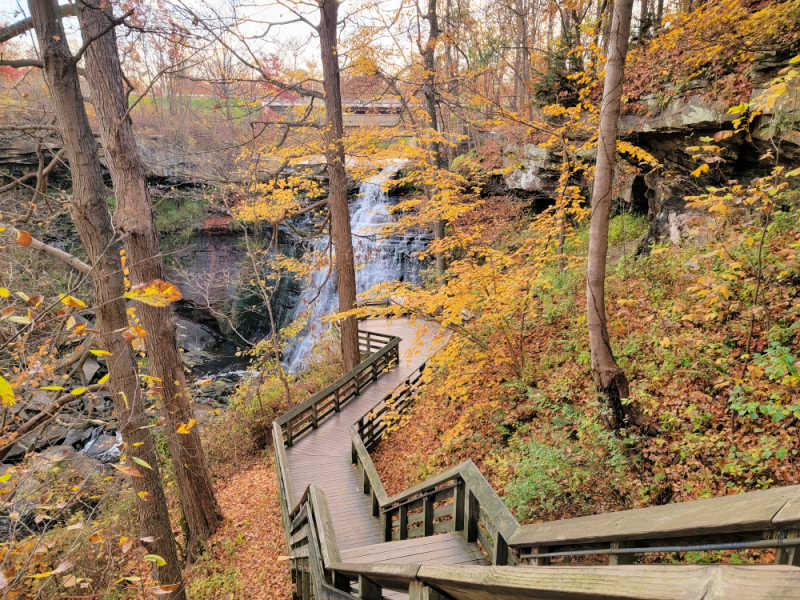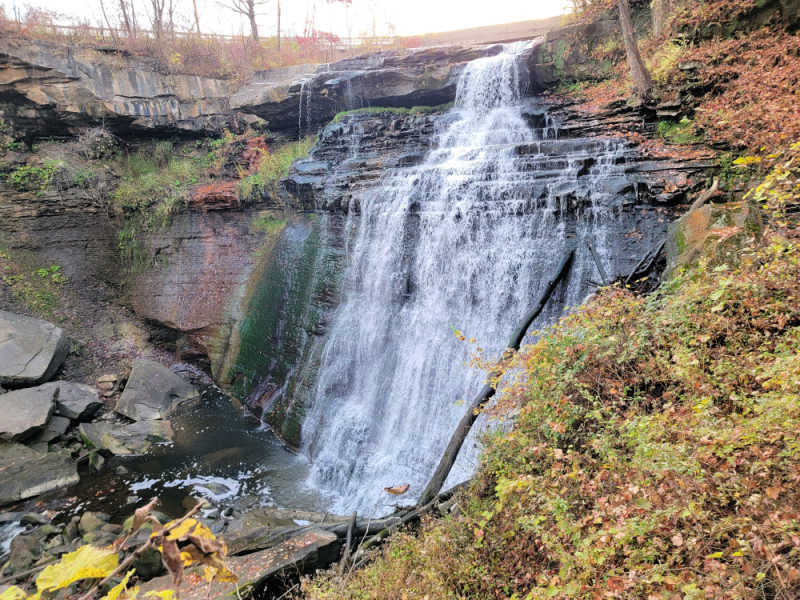 The first thing we did was hike over to Brandywine Falls and soak up the early morning light.
The fall colors were amazing and we had the trail almost to ourselves. It was so calm and gorgeous. The perfect way to start the day.
After soaking in time on the trail we headed south to First Ladies National Historic Site.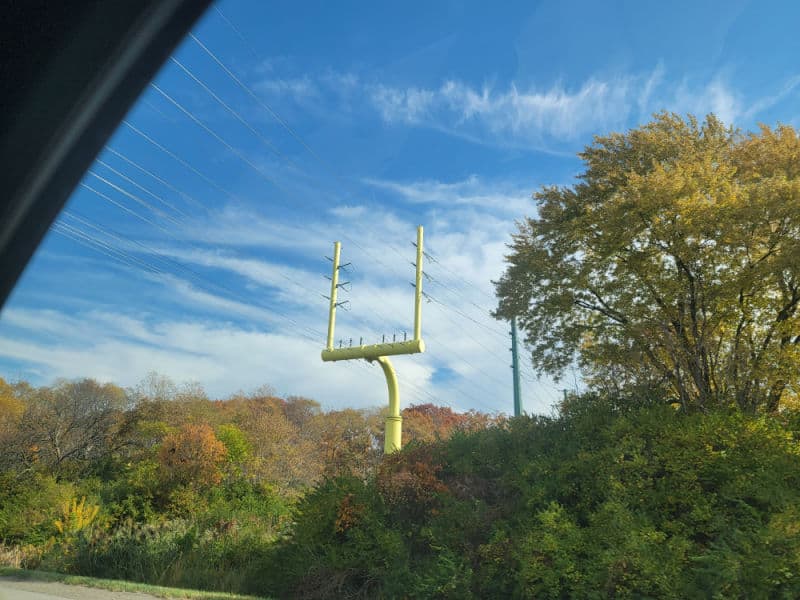 Along the way, we passed the Pro Football Hall of Fame. It was so fun seeing the electrical lines turned into goalposts.
We definitely need to plan a return trip to explore the Pro Football Hall of Fame.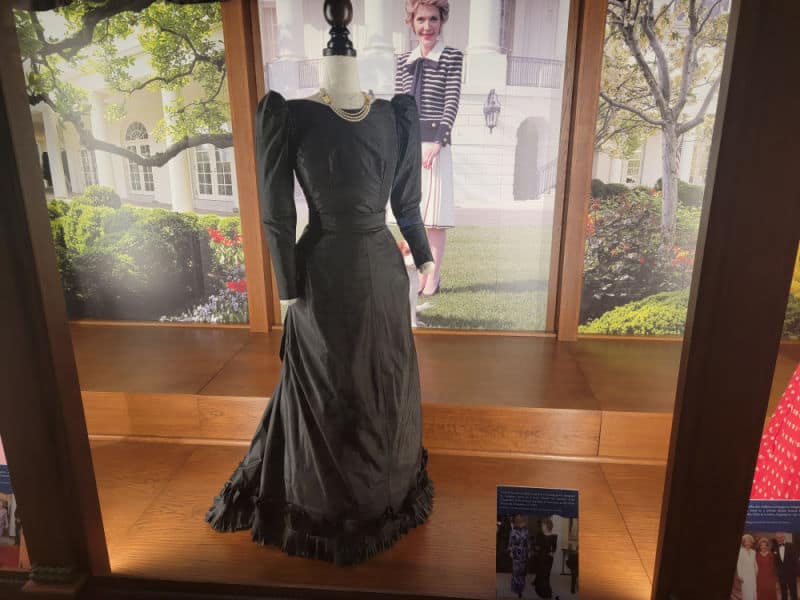 First Ladies NHS was fantastic! They had a great exhibit on Nancy Reagan and one of the hostesses of the White House who were not married to the president.
The park movie is fantastic!
After First Ladies NHS we headed north to our final park of the trip. James A Garfield National Historic Site in Mentor, Ohio.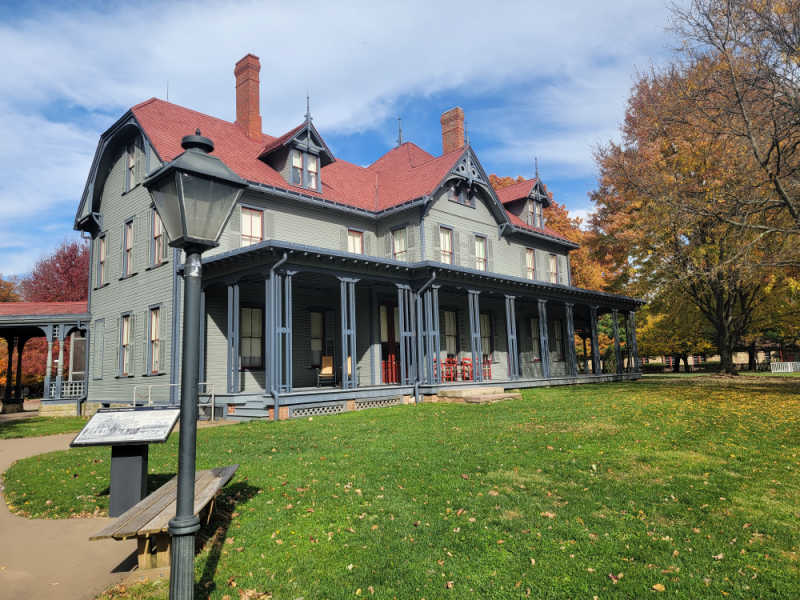 I am so glad we were able to make it to the park. We were not sure with the time of our flight if we could make it happen but it was so worth it.
We sadly did not have time to do the tour of James A Garfield's house but we loved checking out the visitor center and exploring the park grounds.
It was a quick and easy drive to the Cleveland Airport.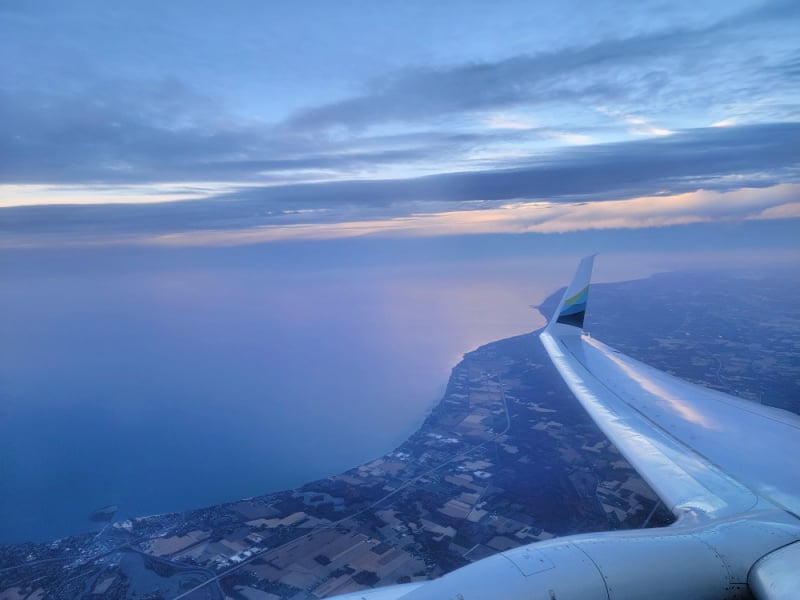 This trip was truly amazing and we can't wait to return to the area to visit the parks that we missed.
Hopefully, we can plan a southern Ohio National Park trip soon. There are so many epic Midwest National Parks we still want to visit.
Up next we will be heading back to Yosemite National Park and Oakhurst, California