Ohanapecosh Campground is the most popular campground in Mount Rainier National Park. The campground offers easy access to both the Paradise and Sunrise areas of the park.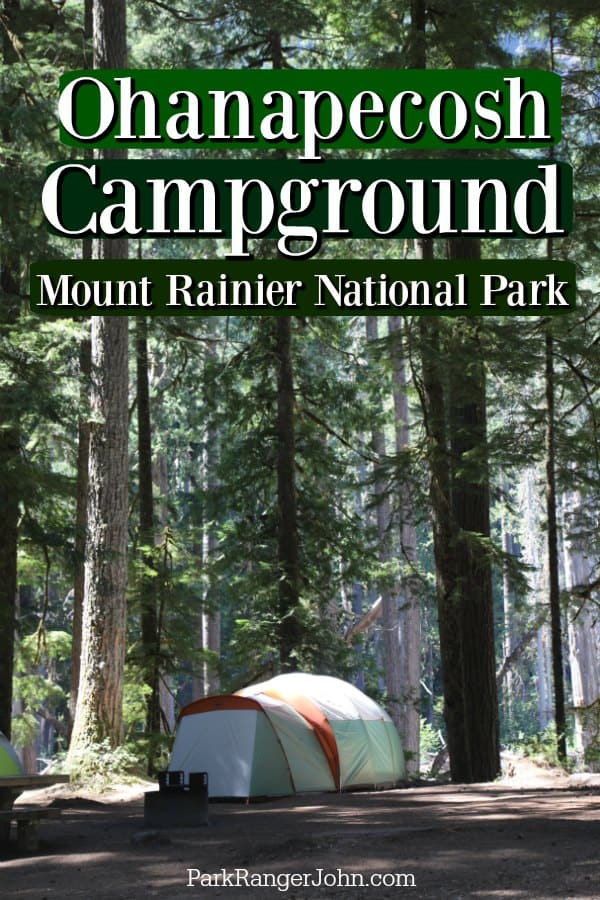 Ohanapecosh Campground - Mount Rainier National Park
One thing to know about this gorgeous campground is there are no views of Mount Rainier. Don't worry you are not far from Paradise and epic views of the mountain.
Ohanapecosh is the largest campground in Mt. Rainier NP. The campground has eight loops with each loop having its own bathroom and washing area.
The Ohanapecosh Visitor Center is located at the entrance of the campground.
Ranger programs are offered frequently during the week at the amphitheater.
The Ohanapecosh River runs through the campground. It is worth noting that the water is cold and fast-moving. If you have children traveling with you please make sure they are aware of how dangerous the river can be.
Make sure to pack bug spray for your camping trip! We did find quite a few mosquitos in the campground. You will also want to be prepared for rain during any camping trip.
Check out our complete Mount Rainier Camping Guide to learn about all the campgrounds in the park.
Number of Sites
: 188
Season: Late May to late Sept.
Location in the park: Southeast side of Mount Rainier National Park
Campsite Cost: $20
Senior/Access Camping Fee: $
Reservations: Yes, can be booked at Recreation.gov
Latitude/Longitude:
Latitude
46° 43' 52.0000" N
Longitude
121° 34' 13.0001" W
Elevation: 1,914 ft.
Accessible Sites:
Pets Allowed: Dogs, cats, and other pets must be caged, on a leash (no longer than 6 feet) or otherwise under physical restraint at all times.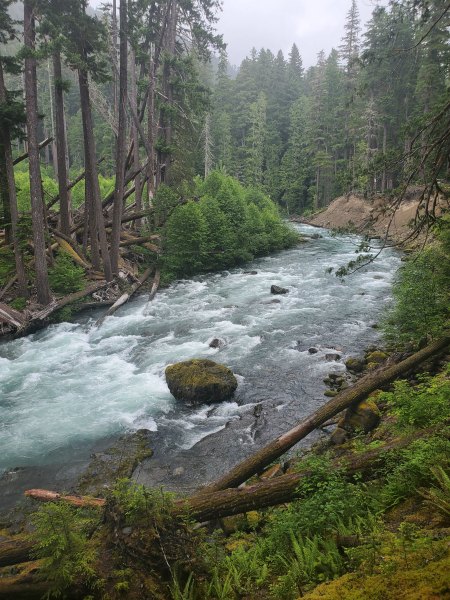 Campground Reservations
Are campground Reservations Available? Yes
Phone Number? (877) 444-6777
10 am – 6:30 pm (Eastern Time Zone)
Online? Recreation.gov
How Far Ahead can you make a reservation? individual sites are released on a 6-month rolling basis
First Come, First Served?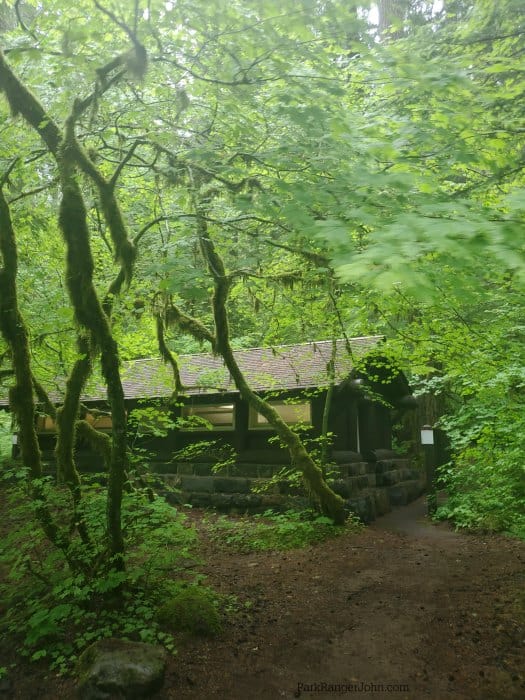 Campground Amenities
Dump Station: No, RV dump station is located at the Cougar Rock campground and is available for your use at no cost.
Bear Boxes: Yes
Flush Toilets: Yes
Payphone: ?
Firewood: ?
Is wifi available? No
Is cellular Phone Service Available? No
Is camp host available on site?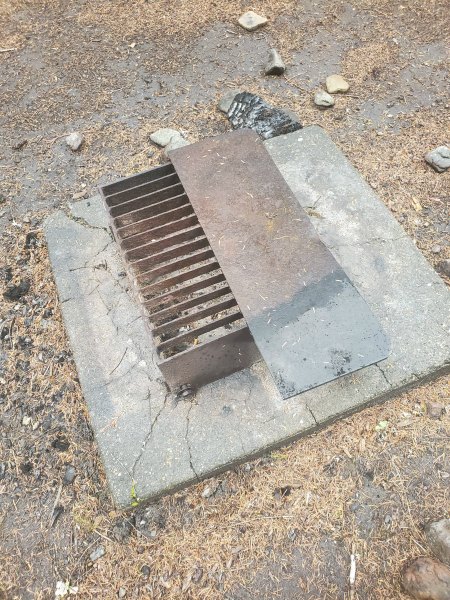 Amenities at each campsite:
Fire pit in the site? Yes
Picnic Table in the site? Yes
Bear Box in site/area? Yes
Potable Water? Yes
Laundry and Showers: Laundry facilities are located outside the park in Ashford and Packwood. There are no public shower facilities in the park.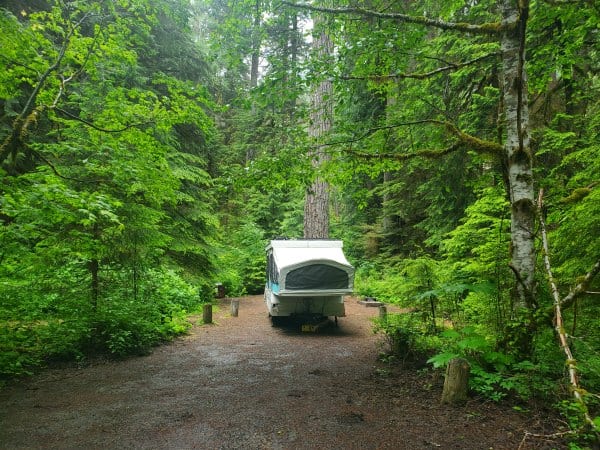 RV Camping at Ohanapecosh Campground
There are no electrical, water, or grey water hookups.
Max RV Length: 32 ft.
Max Trailer Length: 27 ft.
Generators: Generators may only be used at the following times: 8 am to 10 am, noon to 2 pm, and 5 pm to 7 pm
Loop E is closed to generator use at all times.
Group Camping
If you plan to use the group sites at Ohanapecosh campground between Memorial Day weekend and Columbus Day, you must make reservations.
Sites 1 and 2 each have a maximum capacity of 25 people.
A maximum of 5 parking spaces available at each group site. Additional vehicles must park in the ranger station parking area.
Reserve a group site at the Ohanapecosh Campground.
Don't forget to pack these camping essentials
You will want to dress in layers and have extra clothes with you. This part of Mount Rainier can be cool and damp.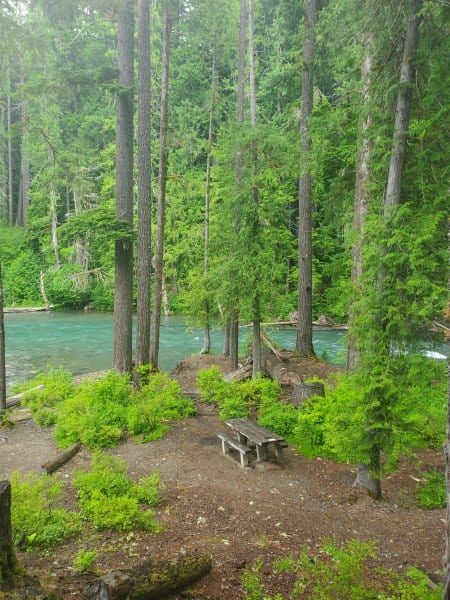 How to get to Ohanapecosh Campground
Located on State Route 123, four miles north of State Route 12.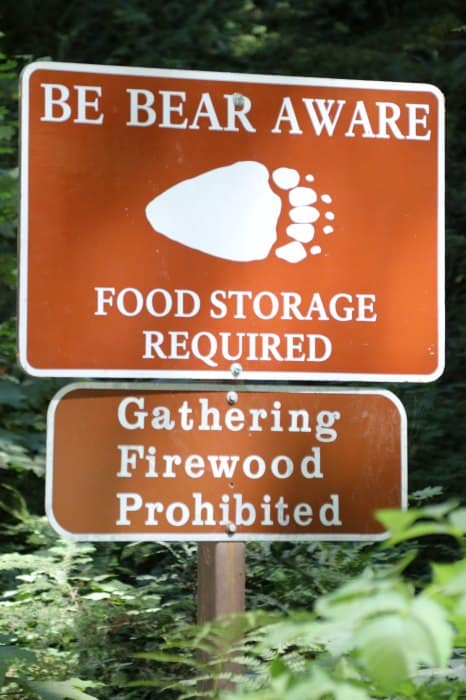 Campground Regulations
The maximum number of people in a campsite: Campsites are limited to a maximum of 6 persons (or immediate family) and two tents.
The number of cars per campsite:
Checkout time:
Quiet Hours: 9 pm and 7 am
Camping is limited to 14 consecutive days in any developed campground within the park and no more than 28 days total in any designated campground within the calendar year.
Ohanapecosh Campground Map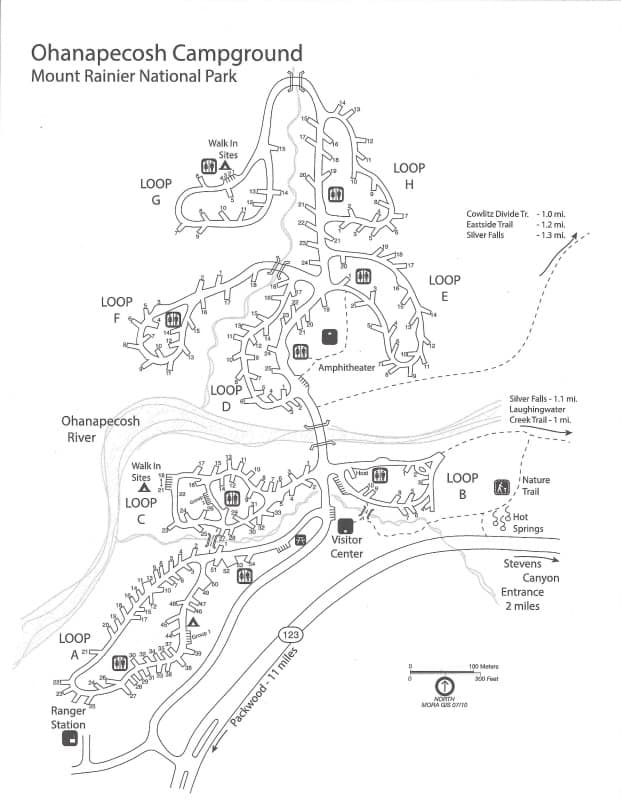 Photos of Ohanapecosh Campground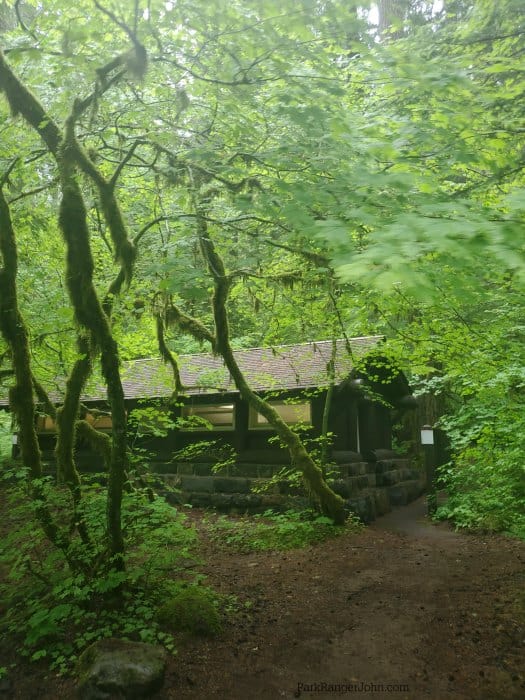 Sites A11 and A13 are a double site right next to each other.
Site C23 overlooks the river and is ABSOLUTELY GORGEOUS!!!
Additional Resources
Top things to do Mount Rainier National Park - All the things you don't want to miss while in the park.
Paradise Inn - Find out what it is like to stay in this epic National Park Lodge
National Parks in Washington - Check out all of the parks you can visit in Washington
Most Visited National Park Sites - Find out if Mount Rainier made it on the most visited national parks list.
National Park Bucket List - How many bucket list national park adventures have you taken?