Your first glimpse of Crater Lake is absolutely breathtaking! Its deep blue waters are unmatched anywhere else. How did this lake form? It originally was not a lake at all, it was a massive peak standing over 12,000 feet named Mount Mazama.
Approximately 7700 years ago this massive volcano erupted to the point of collapsing into itself creating what is today the nation's deepest lake at 1,943 feet deep! It did not fill up right away, instead, it took time for rainfall and the abundant snowfall that averages 43 feet a year to eventually fill this giant caldera.
The lake has just shy of 5 trillion gallons of water and just over six miles across at its widest point. How do you explore such an immense lake? Here is my list of things to do Crater Lake National Park.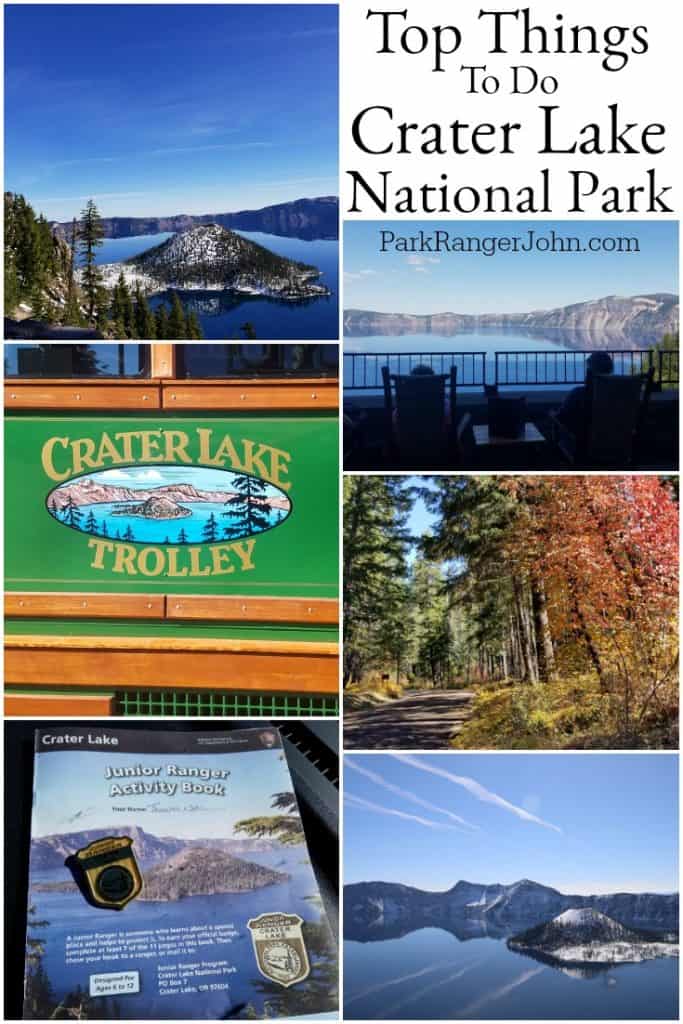 Things to do Crater Lake National Park
Crater Lake NP has so many things to do that it can be hard to do them all in one visit. If possible try to plan at least 1 full day if not 2 days in the park. A lot is going to depend on the weather and if you plan on exploring some of the hiking trails.
Be prepared this is a park where the weather can change quickly. You can go from sunny and nice to snowy and cold faster than you really want it too.
The 183,224-acre (74,148-hectare) Crater Lake National Park in Oregon was established on May 22, 1902. The lake lies at an altitude of 6,165 feet (1,879 meters) in the foundered apex of the erstwhile volcanic Mount Mazama.
Famous for its deep blue color, Crater Lake covers an area of about 12,800 acres (5,180 hectares), is about 6 miles (9.7 kilometers) wide, and has a maximum depth of 1,932 feet (589 meters).
A popular feature of the park is Wizard Island, the small cone of a volcano that took shape after the collapse of Mount Mazama; it rises to 763 feet (233 meters) above the lake, near the western shore.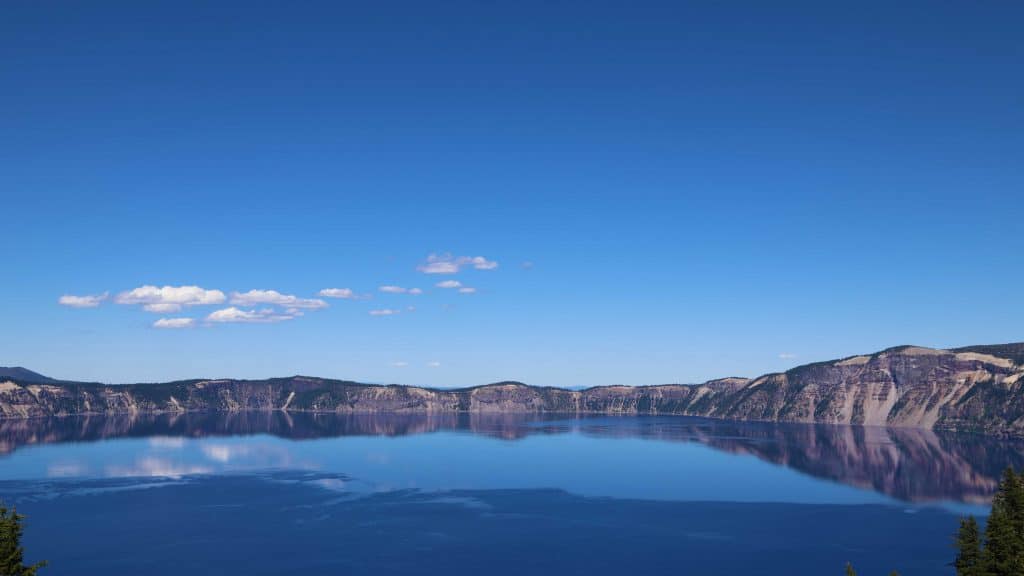 Drive the 33-mile rim drive around Crater Lake
First, I want to say is that the road may not be open at all. The massive amount of snow that falls here stays late into the summer. I visited on July 10th and there was still a portion of the road closed due to the snow on the roadway.
Don't let this deter you though! The majority of the road was open and it was absolutely spectacular! We started our journey at Rim Village and continued around the lake clockwise and saw one breathtaking view of Crater Lake after another. Each stop seemed more dramatic than the last.
There were several interpretative panels along the way so you have the opportunity to learn more about this amazing spot on the planet! We also began to see the same visitors stopping at all the same stops as us so I began talking with several people and hearing their excitement as well.
Unfortunately only completely open for a few months during the year, Rim Drive takes visitors on a looping journey completely around the lake providing all the best views (over 30 vantage points) from every angle. Traveling west from Rim Village the first key spot is Discovery Point.
It was here in 1853 that gold prospector John Wesley Hillman became the first known white man to discover the lake and report its existence to civilization thus sparking the first wave of tourists. Watchman Overlook presents an excellent view of Wizard Island which is directly below. The island was formed 400 years later by volcanic activity, is covered by trees and has a peak of nearly 7,000 feet.
The road is narrow and winding and at times close to the edge. On the eastern Rim Drive is Cleetwood Cove trail where visitors can venture down to the shore rocky shores. This is the only public access down to the water's edge and the trek is a strenuous mile down and downright treacherous going back up.
Swimming is allowed if visitors dare to plunge into the ice-cold waters. Fish were introduced into the lake over 70 years ago and fishing for trout and salmon are permitted. The boat dock is located there and rangers operate boat tours around the lake.
Cloudcap Overlook provides the highest elevation panorama. A weird effect of erosion is Pumice Castle which is pumice rock that time has fancifully shaped into a "castle." The Phantom Ship is a tiny island that is actually a 400,000-year-old rock jutting into the air resembling a pirate ship.
Phantom ship (a rock formation) looks like a ghostly ship in the water. It seems to speak of ghost pirates when I look at it. On a foggy morning when it begins to peer out of the mist, it is totally spooky. There are overlooks to see both these views.
While the lake is the main attraction drawing in crowds, there are other noteworthy sights to see away from the rim.
At the end of a seven-mile drive away from the lake are the Pinnacles. There is a canyon wall formed by volcanic ash and erosion has created these 100-foot pointy spires standing like columns. They just stick out towering above trees.
Here's one of my Park Ranger Pro Tips: Get to know people along the way! You might just meet a lifelong friend with the same interests as you or perhaps you can take turns taking photos for each other along the way so you have that perfect shot of you and all your loved ones together and leave that silly selfie stick in the car.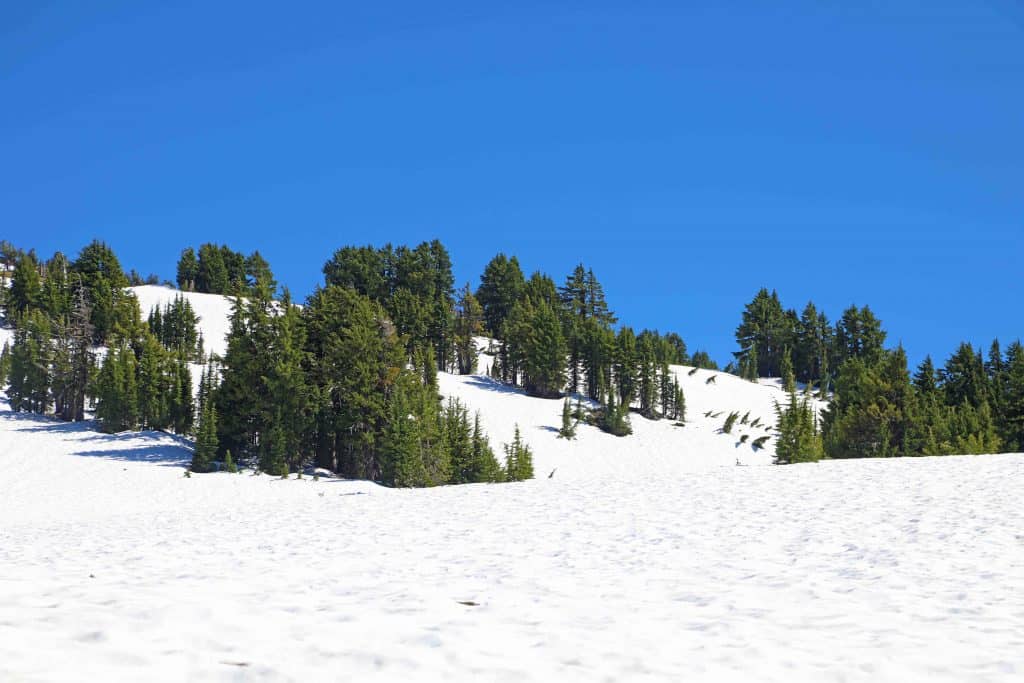 Explore Rim Village
Rim Village is a great starting point for your vacation to Crater Lake. Here you can get your first glimpse of this massive lake, get something to eat and even plan your daily itinerary at the visitor center.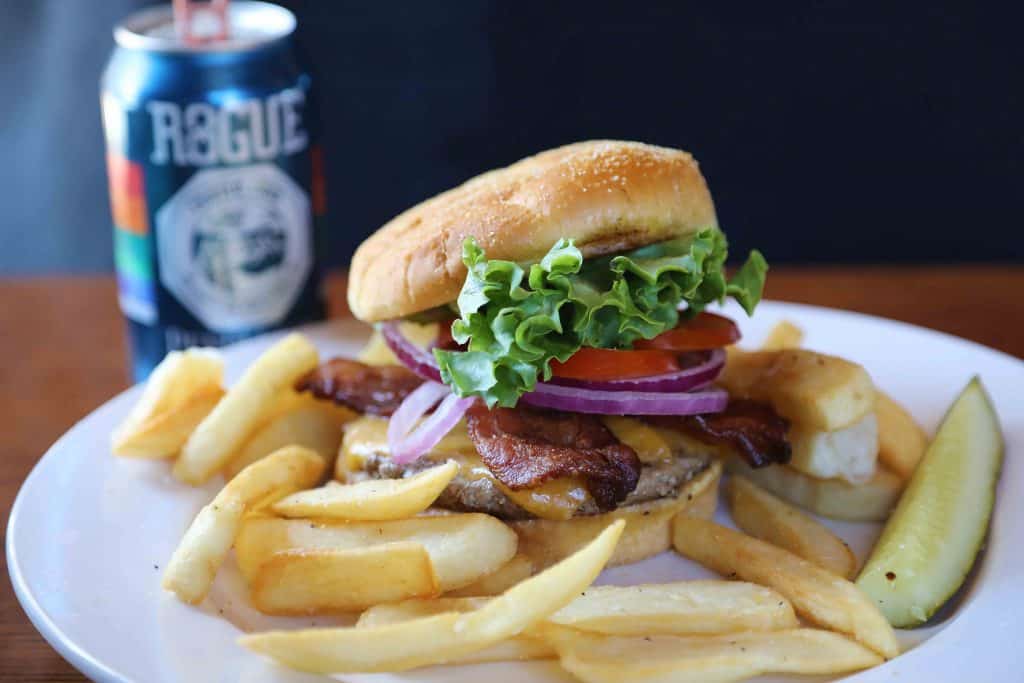 Have a great meal at the Crater Lake Lodge dining room
The Crater Lake Lodge Dining Room serves Breakfast, Lunch, and Dinner and takes reservations for dinner only. Reservations are recommended as they are considered Crater Lakes premier fine dining establishment. You can expect to sample some of Oregon's best offerings while having an incredible view to boot.
They also serve wine with the Crater Lake label that can only be found at Crater Lake and its gift stores. If beer is more to your liking then ask for Rogue's Pendleton Pale Ale with its label sporting off the lake in front of you.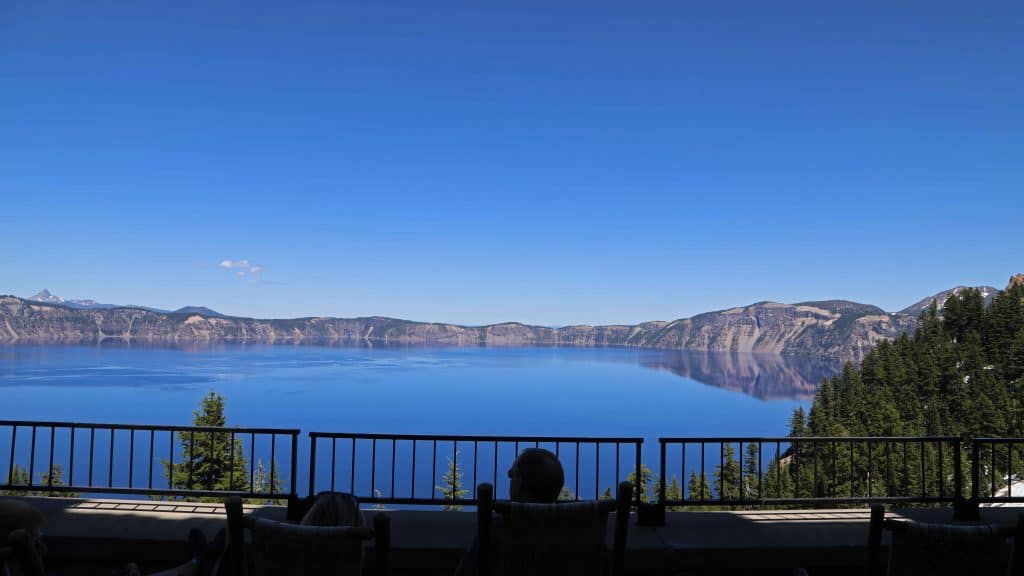 Enjoy a drink on the deck just outside the Crater Lake Lodge
Some things just seem too good to be true. The deck just outside the lodge is one of them! These epic views of the lake can be easily enjoyed sitting in a rocking chair with a front-row view of one of the most memorable sights you will ever behold!
At 3 pm they begin serving drinks and you can simply sit back and soak in the moment. This is perhaps one of my all-time favorite memories!
The worries back home seem to vanish and every bone seems to melt out of your body as you become one with nature! This alone was worth the trip to Crater Lake!

Take in an epic view at Sinnott Memorial Overlook
The Sinnott Memorial Overlook is a sheltered overlook built into the caldera 900 feet above the lake. What makes this structure amazing is that it is the first National Park Service building to be built specifically as a museum.
It is also the first structure in Crater Lake National Park to be built using rustic stone masonry construction and is on the list of the National Register of Historic Places.
Check out the visitor center
The park visitor center is always a great place to gather information for planning a trip into a park. Here they will be able to tell you of any park conditions, road construction, trail closures, etc.
They will also be happy to hand out park brochures and a place to get your park stamp for your Park Passport Book!
Make sure and pick up a Junior Ranger booklet while you are at the visitor center.
Go for a hike!
There are several trails in this park from easy to extreme. There is even a small portion of the 2,650 miles of the Pacific Crest Trail (PCT Trail) that crosses through the park! Talking to folks hiking this trail is very interesting!
They have already traveled many miles and have left behind all of today's modern technologies and ventured on a multi-month adventure! Talk about life-changing!
Don't worry, there are many other trails too from easy and wheelchair accessible at Sun Notch, The Pinnacles, Godfrey Glen, and Plaikni Falls to more strenuous like Wizard Summit on Wizard Island and Cleetwood Cove, the only legal trail the takes you down to the lake itself.
Lady of the Woods Sculpture
The lovely sculpture of the Lady of the Woods, in Crater Lake National Park, was in her early years a mysterious creature that prompted all kinds of speculations regarding her origins. Some thought she was the creation of indigenous artists. Others thought she had been a real woman who was overtaken by volcanic mudflow and preserved forever in stone.
While neither of these accounts is accurate or even close to the truth, the real story is as romantic. Her mystery comes from the fact that her creator was a bit uncertain of the quality of his creation and thus revealed her only to one person, who he swore to secrecy. After all, this sculpture was his first artistic attempt!
But eventually, the story became known. And this is how the Lady of the Woods came to be.
Dr. Bush was a young U.S. Engineers doctor, serving the needs of the men who worked to build the first road around Crater Lake in 1917. As the summer wore down and activity slowed in preparation for the coming winter, Dr. Bush found himself with a couple of weeks of free time.
He found a blacksmith who made the tools Dr. Bush needed to carve this volcanic rock. With his knowledge of anatomy and a few simple handmade tools, he set about carving this figure. He explained the impulse that led him to this:
"This statue represents my offering to the forest, my interpretation of its awful stillness and repose, its beauty, fascination, and unseen life. A deep love of this virgin wilderness has fastened itself upon me and remains today. It seemed that I must leave something behind...if it arouses thought in those who see it, I shall be amply repaid.

I shall be satisfied to leave my feeble attempt at sculptural expression alone and unmarked, for those who happen to see it and who may find food for thought along the lines [of what] it arouses in them individually. It would be sacrilege to assign a title and decorate it with a brass plate."
As more people visited the area, the sculpture was discovered and eventually the truth was revealed, with Dr. Bush's permission. After decades of weathering, the smooth surface has become slightly pitted but remains otherwise as it was unfinished but lovely.
You can view the Lady of the Woods Sculpture by taking a short trail located behind the Steel Information Center to view the three-foot-high sculpture.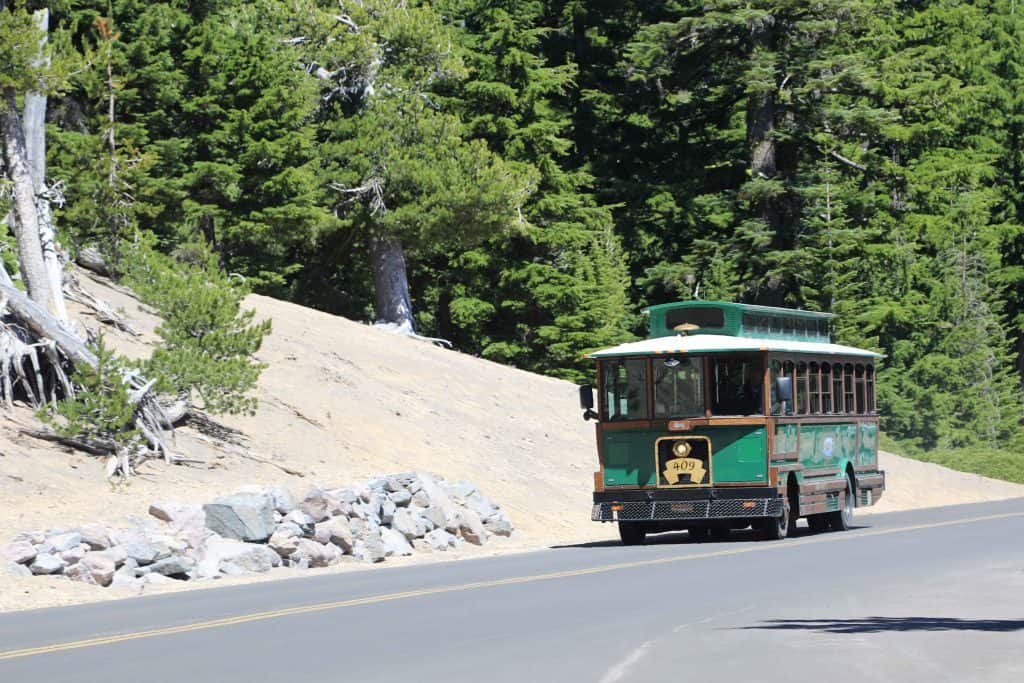 Take the Trolley Tour
Here is your opportunity to leave the driving to someone else while having a Crater Lake Park Interpreter tell you about the park.
The tour is approximately two hours long and has stops designed to let visitors get out and look at the unique areas of the park.
Click here for more information or call (541)882-1896.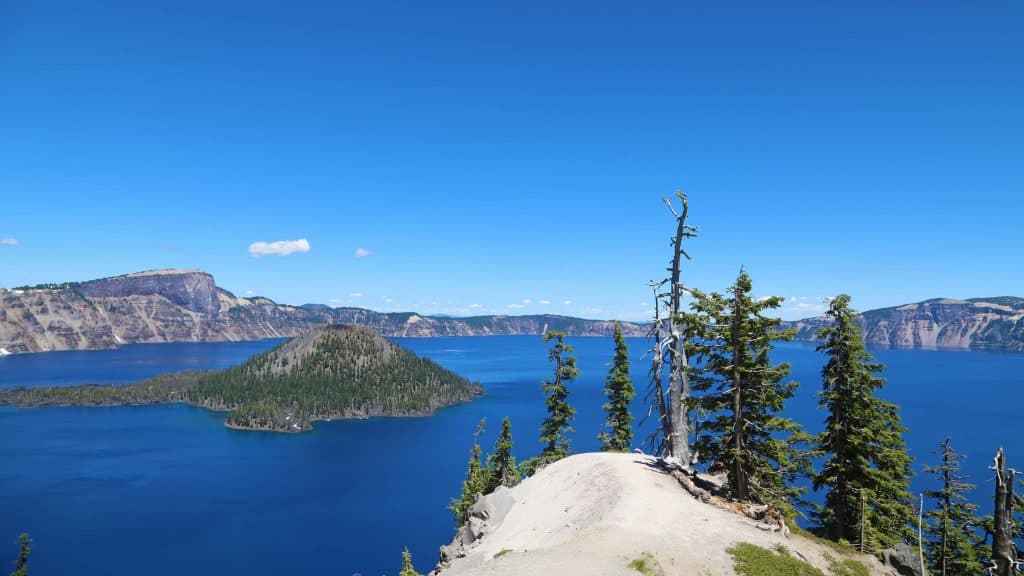 Take a boat tour out to Wizard Island
Want a different perspective of the nation's deepest lake? Try taking a boat tour! Be warned that there is only one way to get to the boat and that is by hiking the strenuous 1.1 miles long, 700-foot descent on the Cleetwood Cove Trail.
The problem may not be getting down but instead crawling back up! Remember this is not an ADA accessible trail and not advised for those with mobility issues.
The bonus is that once down here you can take the boat tour, go swimming, go fishing and even hiking to the top of Wizard Island!
Click here for more information on boat tours.
Watch Sunrise/Sunset over the lake
Some of my favorite photos of Crater Lake are from sunrise and sunset. Of course, this requires planning and being at the park at the right time.
I, however, did not do advance planning. I made a last-minute decision to go to Crater Lake and ended up leaving before sunset. This will not happen on our next trip!
Fishing
Fishing is permitted at the bottom of the Cleetwood Cove Trail, which provides a quarter-mile of rocky shoreline for angling. You can also arrange for a boat tour to Wizard Island, where you can drop a line in hopes of catching a rainbow trout or a kokanee salmon, the only two types of fish that remain in the lake.
Fishing licenses are not required, however, there are restrictions as to what form of bait can be used and cleaning the fish in the lake is strictly prohibited.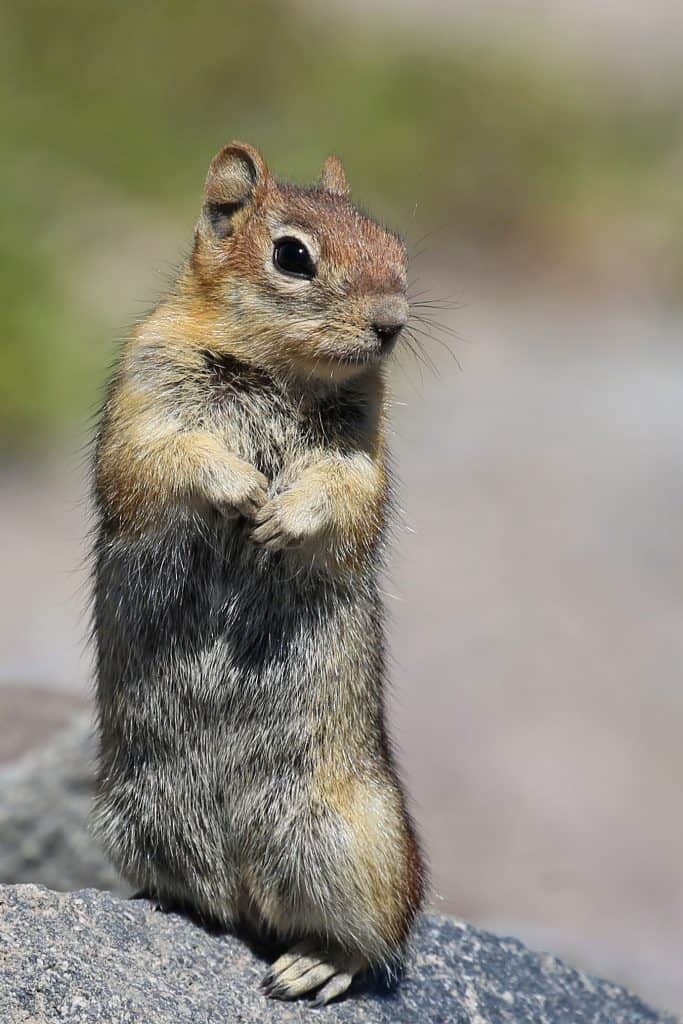 View Wildlife
Crater Lake National Park is a wonderful place that many animals call home. Deer and squirrels are the most visible animals. There are also bobcats, mountain lions, elk, black bears, foxes, and porcupines, but they are rarely seen by visitors. The best time to look for wildlife is dawn and dusk.
As you can see there is a lot to do while visiting this exceptional park. I highly recommend allowing yourself more than one day if you want to see it all. One of the benefits of spending time here is it is a great place to just relax. There are many areas where you can just sit back, listen, and feel the rhythms of the nature that surrounds you.
Hopefully, this has excited you and you are planning a trip to Crater Lake. There was so much more to do than what was listed here but hey, I only had a weekend.
There were still plenty of other things to do including Crater Lake camping or staying at the Crater Lake Lodge, visiting a gift store, visit the pumice desert, visit Vidale Falls and see wildflowers, go to the Phantom Ship Overlook and take the Pinnacles trail and admire the overlook.
What are you waiting for, it's time to book that trip to the nation's largest lake, Crater Lake National Park!
Additional Crater Lake Resources
Crater Lake Lodge - See room photos and video of what it is like to stay at the Crater Lake Lodge
Crater Lake Camping - Full guide to both of the campgrounds within the park including site photos.
National Parks in Oregon - Check out all of the parks you can visit in Oregon during your trip.
National Parks in Washington - Check out all of the parks in neighboring Washington State
Crater Lake Trails Map - National Geographic Crater Lake Trails topographical map.
Have you ever counted how many National Parks you have visited? To make it easy to count we made this printable list of all National Parks Properties or this list of US National Parks in Alphabetical Order.
Also, check out how to become a park ranger!
Check out all of the National Parks in Oregon along with neighboring Washington National Parks, National Parks in California, and Idaho National Parks