I think that Guadalupe Mountains NP is a mischievous park. I say this because it is very good at hiding its beauty. For those who are adventurous and take time to prepare will find that there are several things to do Guadalupe Mountains National Park.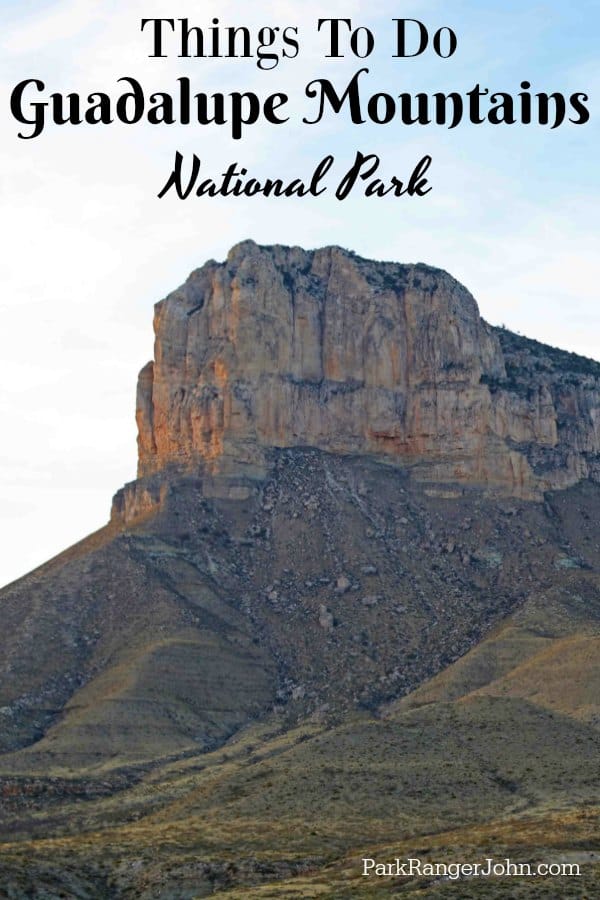 Things to do Guadalupe Mountains National Park
Back to the mischievous park in the far western tip of Texas. Many people drive by Guadalupe Mountains National Park without a plan. They happen to stop into the parks visitor center and get their passport stamped, look around the visitor center and find out that the best way to truly enjoy this park is to lace up their boots and go for a hike.
Many have a schedule to keep on the way to Carlsbad Caverns and may hit an easy trail before heading North to take a trip over 600 feet below ground into Carlsbad Caverns. Those of us who plan to spend some time here, reap the rewards of what makes this place so special and deserving of the prestigious title of National Park.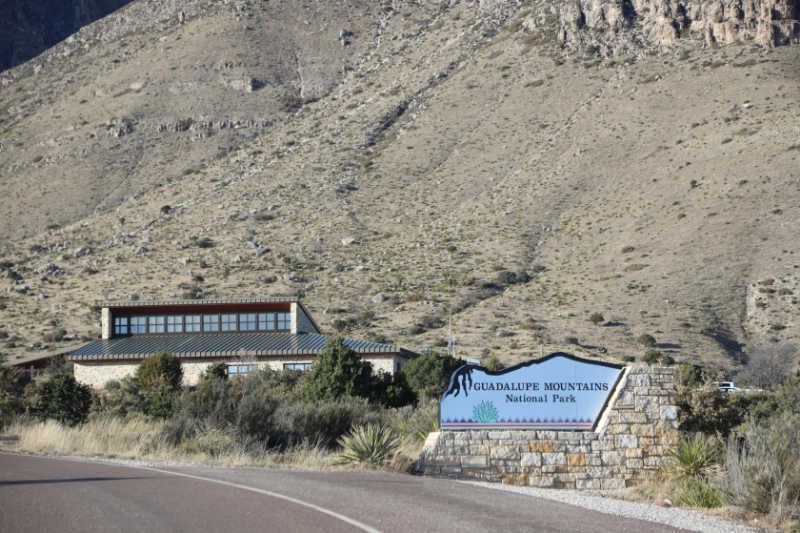 Pine Springs Visitor Center
The Pine Springs Visitor Center is a great starting place. Here you can pick up brochures, plan a hike or two, read the displays throughout the visitor center, watch the visitor slide show and perhaps take a short hike on the Pinery Nature Trail.
Frijole Ranch History Museum
Located 1.5 miles northeast from the parks visitor center, The Frijole Ranch History Museum which has several interpretative displays with the human history of the area including Native Americans and the ranching community.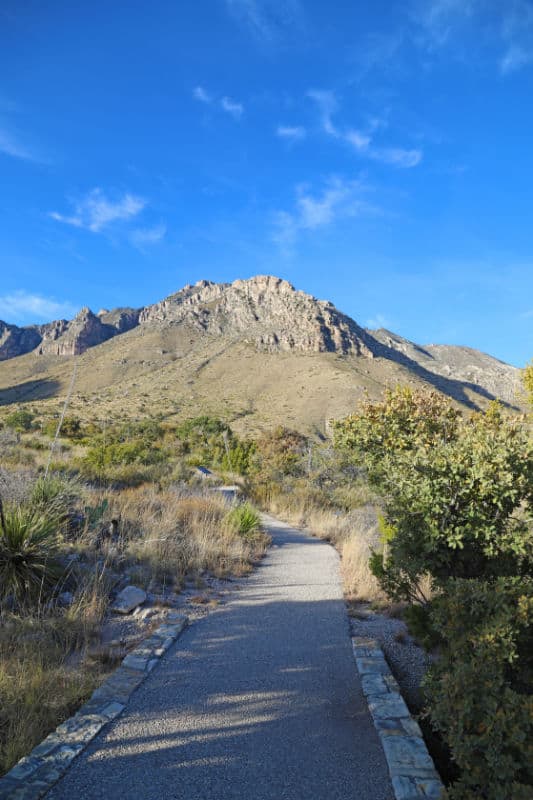 Hiking
Day hiking is a must for any visitor to Guadalupe Mountains National Park! There are over a dozen trails traversing more than 80 miles in west Texas.
This area protects the world's most extensive Permian fossil reef and is home to the top four mountain peaks in Texas including Guadalupe Peak at 8751 feet tall!
For an easy hike, I would suggest the Pinery Trail or the Smith Spring Trail. For those wanting a more moderate to difficult hike, I would suggest the 4.2 mile Devil's Hall Trail that starts off by the Pine Springs Campground.
The really adventurous will want to get up early and hike to the Guadalupe Peak Trail to the top of Texas!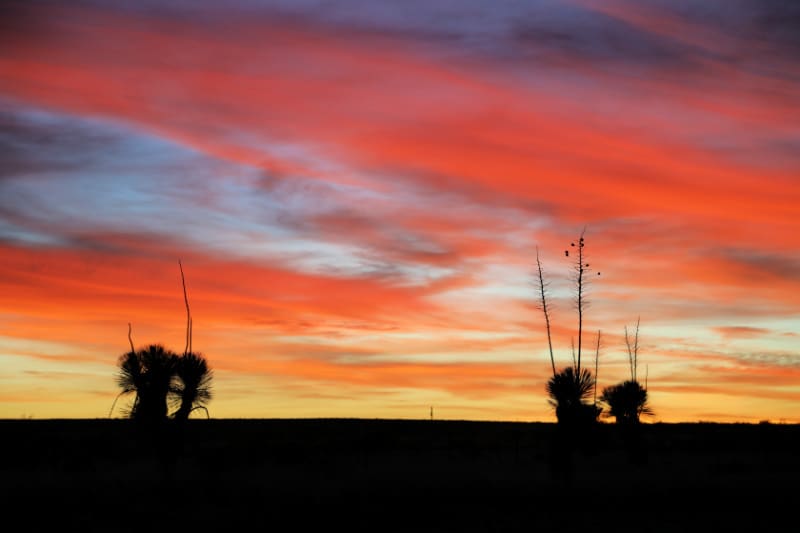 Sunset
If you hang out in Texas long enough, you will start hearing how everything bigger in Texas. In the case of sunsets, they will give anyone a run for their money! The sunsets here are absolutely breathtaking and something not to be missed!
Fall Colors
When I think of the Guadalupe Mountains, I think of a hidden gem. I say that because this amazing park oftentimes gets overshadowed by neighboring Carlsbad Caverns. For those who take the time to explore the Guadalupe Mountains, they find the magic that happens in places like McKittrick Canyon.
Each Fall around Late October through early November, McKittrick Canyon shows off its beauty with its reds, yellows, and browns of fall leaves. Add the walls of the canyon and the deep blue skies and you have found some of the best eye candy in Texas!
Wildlife Viewing
Guadalupe Mountains National Park is a birder's paradise. It has several habitat types making it a place where over 300 varieties either nest or migrate through here. My personal favorite spot is around Frijole Ranch as this riparian area has a constant water source and large shade trees.
Junior Ranger Program
Guadalupe Mountains National Park has a great Jr. Ranger Program. You can download and print off your Jr. Ranger book before arriving at the park or simply ask for one at the park's visitor center. After completing your book, make sure to turn it in at the visitor center to get sworn in and get your badge. Jr. Ranger Programs available at Guadalupe Mountains National Park include:
Guadalupe Mountains National Park Junior Ranger
Guadalupe Mountains National Park Senior Ranger
Wilderness Explorer Junior Ranger Program
Junior Ranger Night Explorer
Junior Paleontologist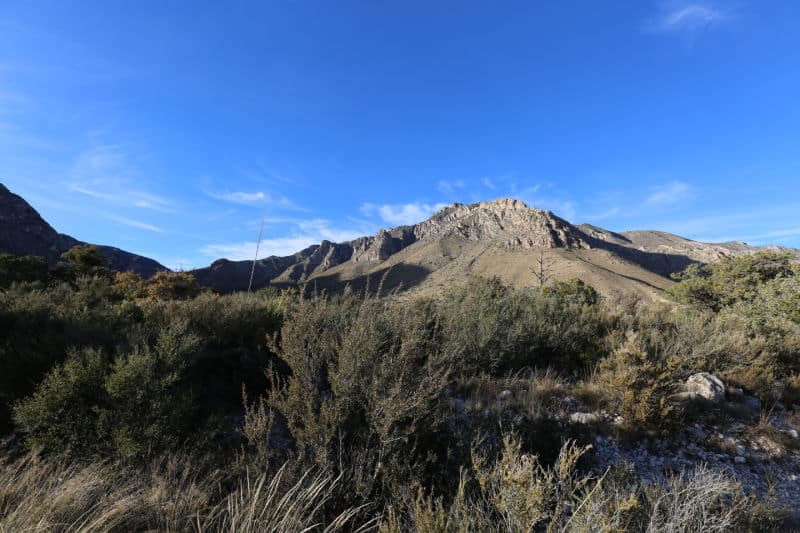 National Park Sites near Guadalupe Mountains National Park
Carlsbad Caverns National Park
Fort Davis National Historic Site
Make sure you check out other great National Park Sites In Texas, National Parks in New Mexico, and National Parks in Arizona.