Mammoth Cave National Park was established on July 1, 1941, designated a World Heritage Site in 1981 and became an International Biosphere Reserve in 1990.
Mammoth Cave is located in South Eastern Kentucky and is less than 100 miles from both Nashville, Tn. and Louisville, Ky. And is home to the world's longest known cave system.
There have been over 400 miles explored in this underground wonderland but it is just one of the many things to do Mammoth Cave National Park.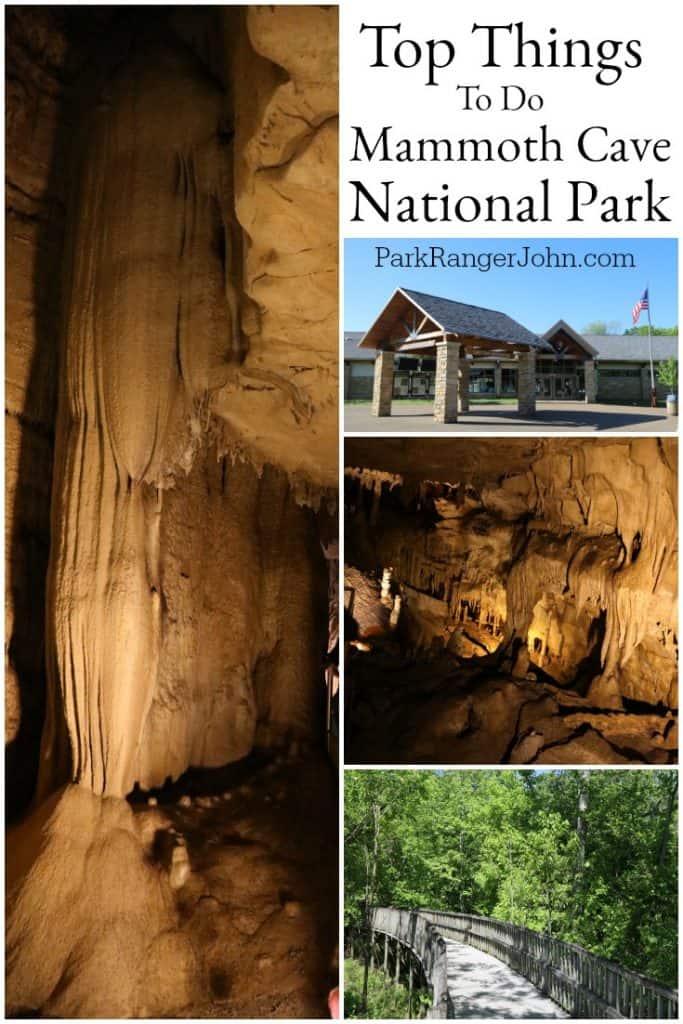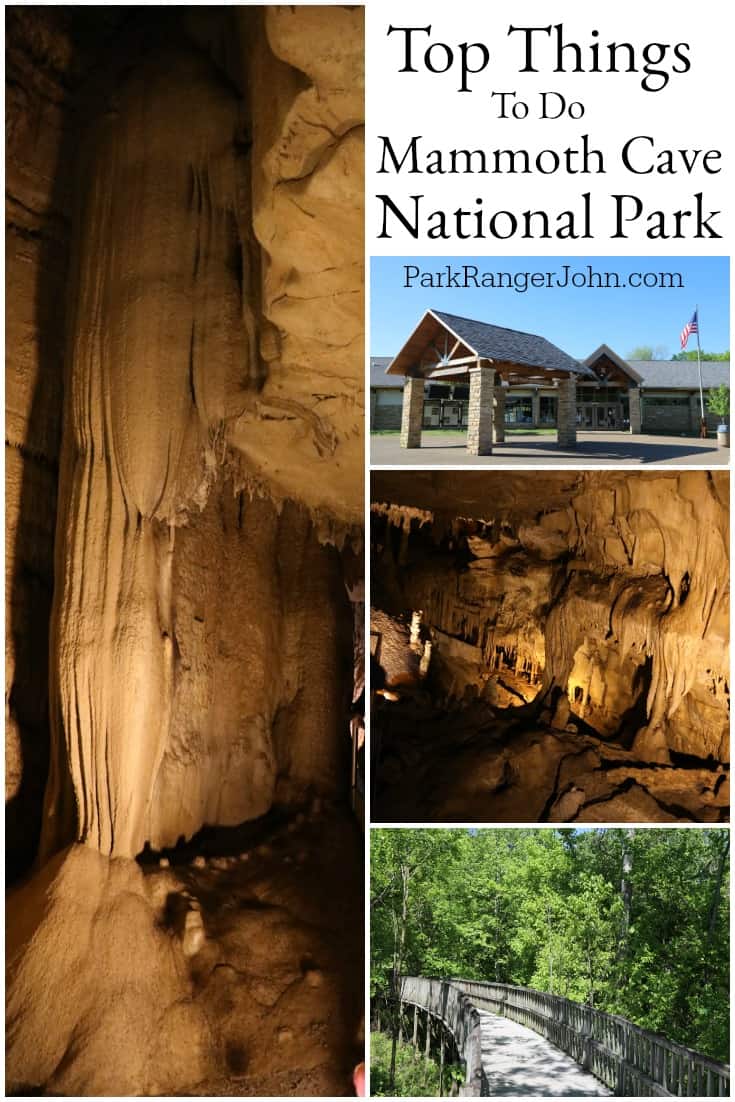 Things to do Mammoth Cave National Park
Mammoth Cave offers plenty of activities that cater to people who love the outdoors. If you are interested in horseback riding, you will appreciate the many trails and the chance to get on a horse at Mammoth Cave. Those who are very adventurous might even try "roughing it" in the woods.
You might even imagine that you were one of the first people to see this region. The campsites are not very developed, but most have access to safe drinking water. There is one campground that you can reach even on horseback, so if you are riding your horse but you'd like to stop and camp, you still can.
If you love to fish, whether for sport or for eating, grab your fishing equipment and your license and get on the Green and Nolin Rivers. These two rivers are serene and offer plenty of different types of fish. Some fishermen will be surprised at the large sizes of the muskies and bass!
If you would rather go kayaking or canoeing, then you still can grab a kayak or an oar and start down these two rivers. Ferries are also active on the rivers. The rivers are not that great for swimming, but you can still camp alongside them, although you have to watch the rise of the river carefully.
But, if you are at Mammoth Cave to experience the caves, then you can sign up for cave tours. These caves are amazing, so bring your camera and be ready to take many shots along the way. Tour guides are friendly and informative, and you'll be able to see plenty of sights without feeling like you are being rushed. If you happen to stop by mid-April, you can check out Mammoth Cave's Wildflower Day, which showcases beautiful wildflowers that bloom throughout the trails.

Explore the Cave
It would be crazy to Visit Mammoth Cave National Park and not explore the cave! There are many tours to choose from and reservations are highly recommended as they often sell out. The tours last anywhere from just over an hour to five hours with varying levels of difficulty.
It is going to be up to you to plan ahead, especially if there is a particular tour you want to take. You can get more information about each of the tours, see the times and availability and make Reservations online here You can also call the park at (270)758-2180 for additional information.

Steal a kiss
I'm sure the title caught your attention. I bet you are also wondering about this one. School is in and it's time for an insider's pro tip from a Park Ranger.
Almost every cave tour has a moment where they turn out the lights for a minute or two to show you what complete darkness is like, conditions normally present in a cave. Don't worry they announce this beforehand so this is your opportunity!
When you know the lights are about to go out simply hold your significant other's hand or put your hands on their waist. When the lights go out you give them your best kiss! I went for the neck and ear then the lips.
All I can say is my wife had the twinkle in her eye when the lights came back on. Now here's the second pro tip. Whatever you do make sure you follow the first step and hold their hand before the lights go out otherwise they may not know this is you and well after a slap in the face or a kick to the unmentionables will not have the same effect.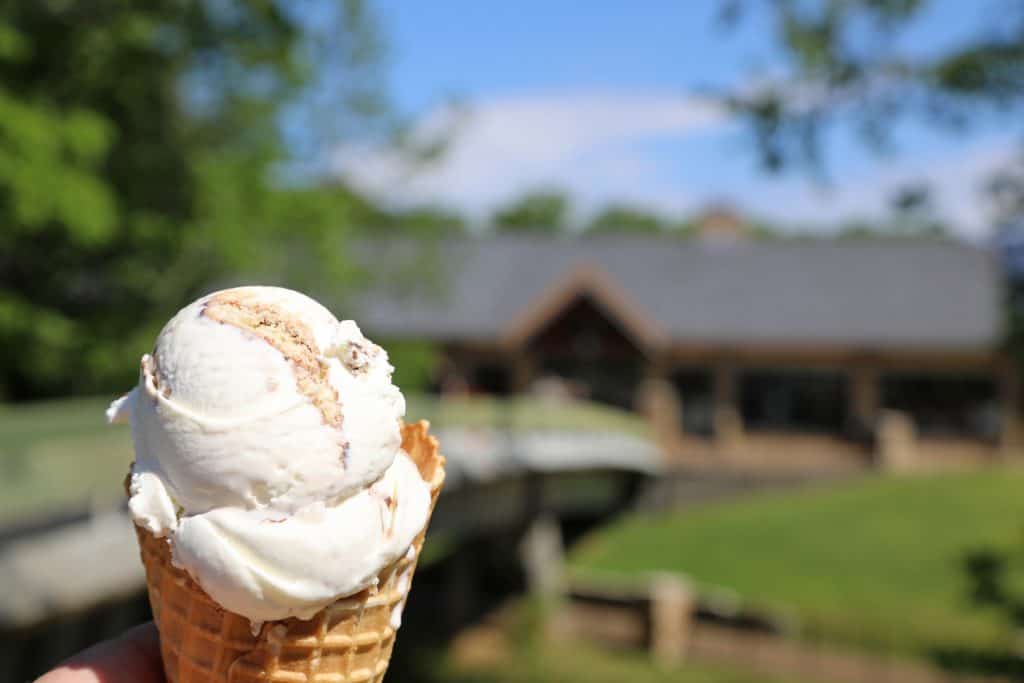 Get an Ice Cream
My unexpected sweet treat dreams came true after exploring the cave. The shuttle bus dropped us off at the Mammoth Cave Hotel next to the visitor center. As we walked through the hotel we noticed a sign that read "Spelunkers Café and Ice Cream Parlor".
I will fully admit that I did a double-take as I have a weakness for ice cream. I was even more excited when I noticed they had a Bourbon Crunch ice cream! I was sold right there; my dear wife loves strawberries so we were both in our happy place. After this, it was time to hit the trails to wear off our treat.

Take a Hike
Mammoth Cave National Park is more than just about exploring a cave. There are over 80 miles of hiking trails above ground. 7.2 miles of these trails are located around the visitor center and I personally enjoyed the Heritage Trail. It was a nice leisurely stroll, sometimes on boardwalks and full of lush green scenery!
There are a whopping 65 miles of backcountry trails and another 10 front country trails to explore also so don't forget to bring your hiking boots.

Go Canoeing
Did you know there are over 30 miles of rivers to canoe/kayak at Mammoth Cave National Park? You can canoe 25 miles on the Green River and another 6 on the Nolin River.
This works great for those having to travel a long distance to get to Mammoth Cave. It is also advised to check the river status before entering the river and is considered unsafe when the water level rises above ten feet on the park's water gauges. This is due to the swift current as well as large drift flowing into the river channel. Click here for current water conditions.
Many people come to see Mammoth Cave expecting to take a tour of the cave and leave. They often find themselves surprised with all the activities that are offered and find it easy to want to stay longer. They can choose one of the activities listed above and they can also choose to go camping, horseback riding, bicycling and take a scenic drive and cross the ferry. I found myself wanting to stay and explore more of this incredible park. What are you waiting for? It's time to start planning your next adventure.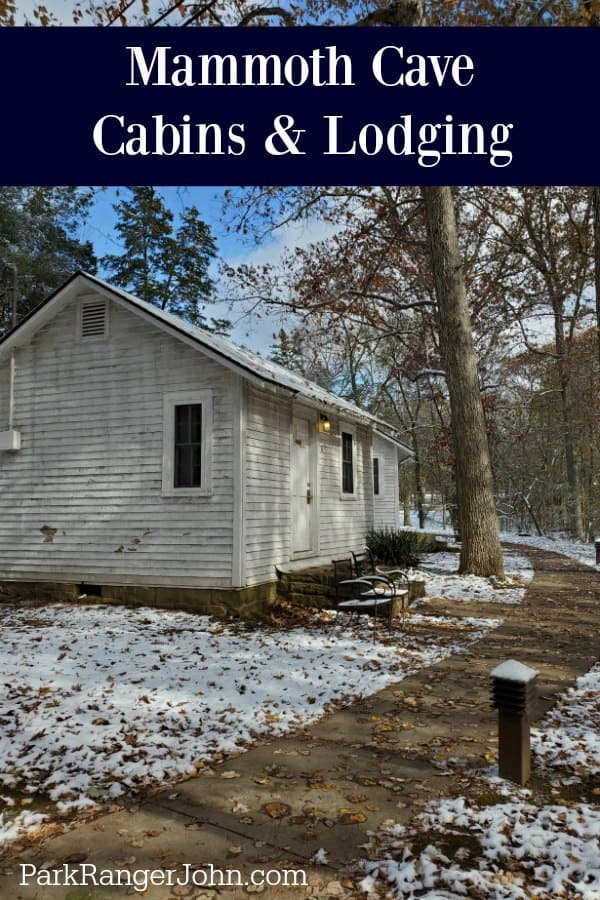 There are a few different options for staying right in the heart of Mammoth Cave NP! Check out our experience staying in a Mammoth Cave historic cottage and why you would love it!
Have you ever wondered about becoming a Park Ranger? Check out our How to become a Park Ranger post for more info on becoming a park ranger!