Welcome to the complete guide to Shark Valley Tram Tours located in Everglades National Park, Florida. Here you will find everything you need to know, including reservations and how to purchase tickets, what you will see, cost, bird watching, what to bring, and more.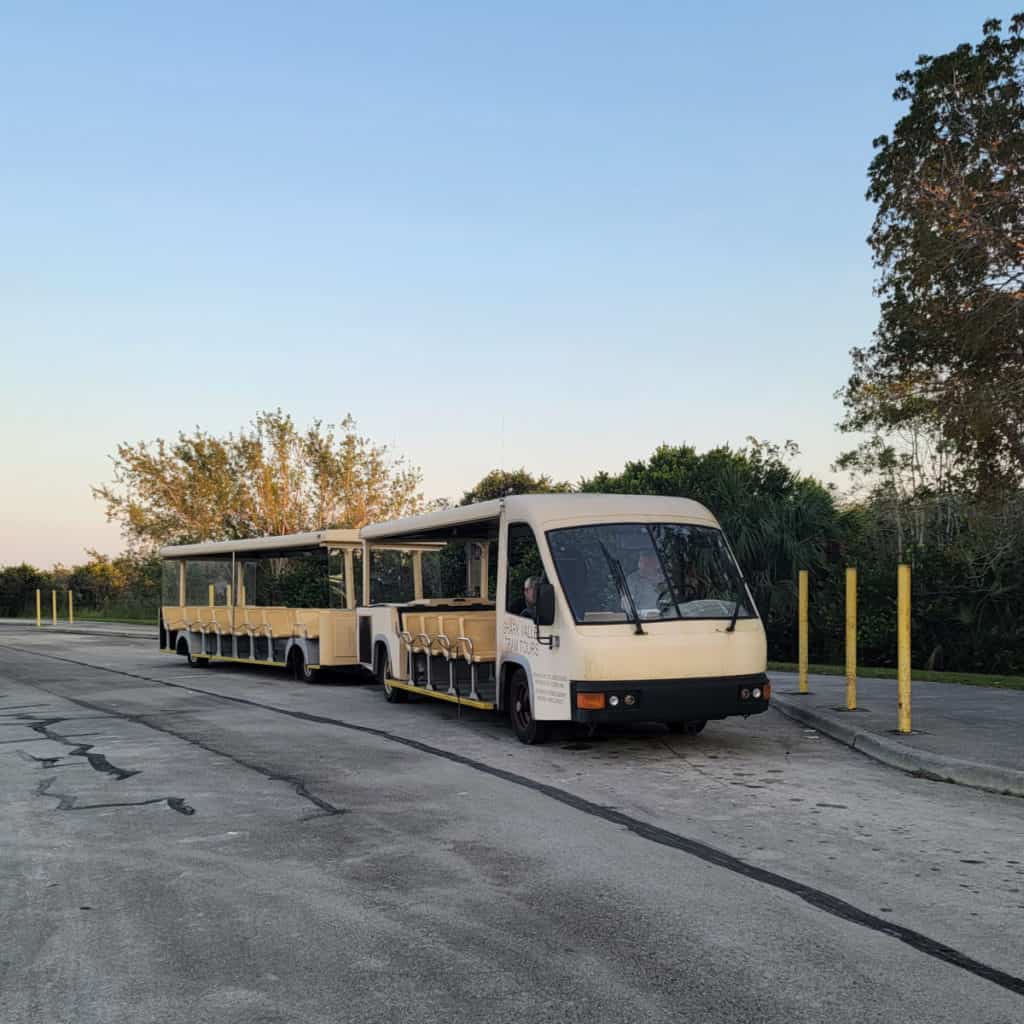 Shark Valley Tram Tours
There are three ways to explore Shark Valley; go for a hike, ride a bike, or enjoy a relaxing tram ride around the East Rim Trail, a paved 15-mile loop trail.
I have to say that the Shark Valley Tram Tour is a great experience for most park visitors. This is a two-hour tram tour on an open-air tram that starts off around the back of the Shark Valley Visitor Center.
The tram will take you deep inside the Everglades with a knowledgeable guide.
The tram guides are full of information and will provide you with a closer look into the park's geology, several of the park's unique ecosystem, and spotting/identifying wildlife within the park.
The tram tour makes a stop at the trail halfway point. Here you can get off the tram and take a short walk up the Shark Valley Observation Tower.
This is one of the best places in the park to really see the largest subtropical wilderness in the U.S. that once covered all of central Florida. creating a river of grass.
The time of the year will determine what wildlife you will see. The summertime is the park's slow season. It is also known as the wet season or rainy season in South Florida and typically runs from May 15 through October 15.
During this time the temperature and humidity are very high. It is also peak season for mosquitoes so make sure to not only bring sunscreen but have plenty of insect repellent with you too.
The winter season, also known as the dry season runs from October 15 to May 14 and is the best chance to visit the park and see wildlife.
Shark Valley Tram Tour Tickets
Tour tickets can be purchased online and reservations are highly recommended during the busy winter season. The tram tours have the highest visitation from late December through the end of April each year.
Remember that you must pick up your tickets at least a half hour before your tour begins. Also, make sure to show up even earlier than that because parking can be extremely limited and the park ranger will close the parking lots periodically when the lot is full.
Remember that to ensure a great time, make sure to get an early start and give yourself plenty of time to find parking. If you happen to show up early you can tour the Shark Valley visitor center or take a walk and look for wildlife in the surrounding area.
Everglades National Park Fee (Fees to the National Park are separate from the Tram Tour Tickets.
7-day single-vehicle park pass - $30
7-day individual park pass - $15
7-day motorcycle park pass - $25
Annual Park Pass - $55
Valid for one year through the month of purchase. Admits one private, non-commercial vehicle or its pass holder.
Planning a National Park vacation? America the Beautiful/National Park Pass (Annual Pass) covers entrance fees for an entire year to all US National Park Sites and over 2,000 Federal Recreation Fee Sites.
The park pass covers everyone in the car for per-vehicle sites and for up to 4 adults for per-person sites.
Buy on REI.com and REI will donate 10% of pass proceeds to the National Forest Foundation, National Park Foundation and the U.S. Endowment for Forestry & Communities.
Learn more about National Park Passes for parks that have an entrance fee.
Free Entrance Days -Find the five free entrance days the National Park Service offers annually.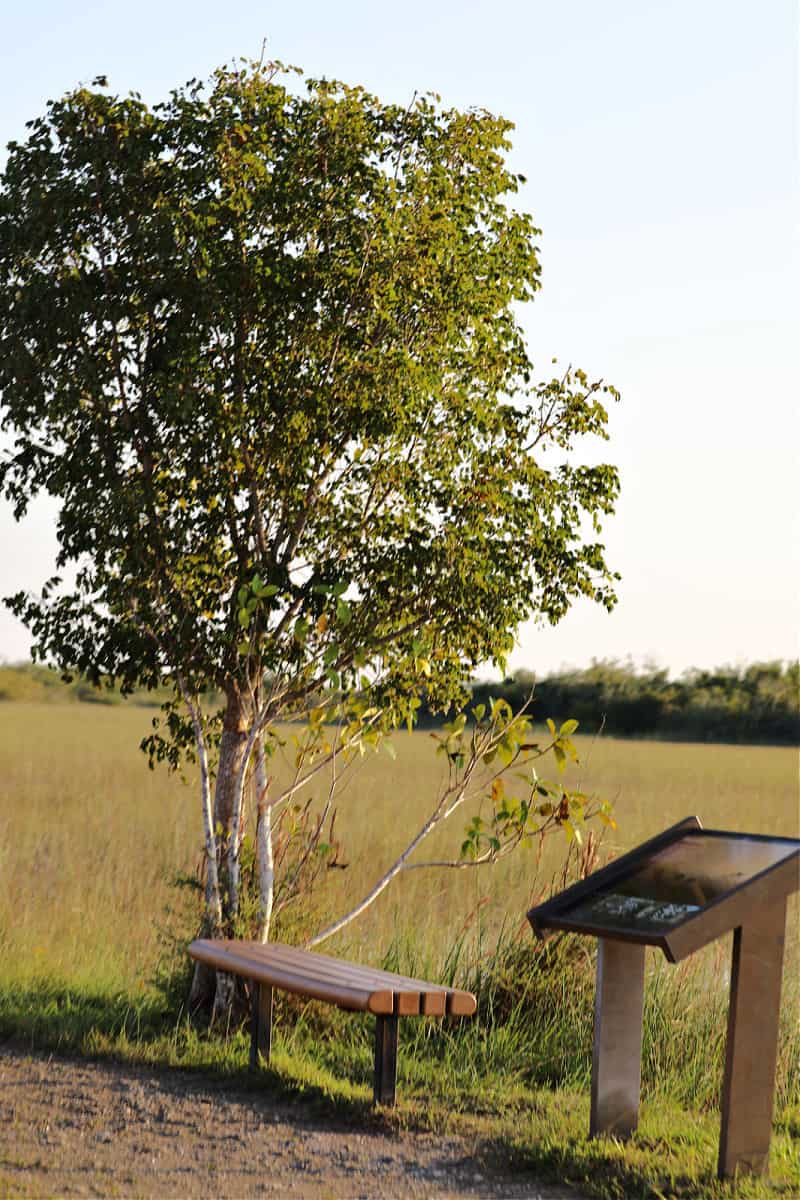 Shark Valley Tram Tour Cost
Age (0-2 Years Old) = Free
​Children = $15
Adults = $29
Seniors = $23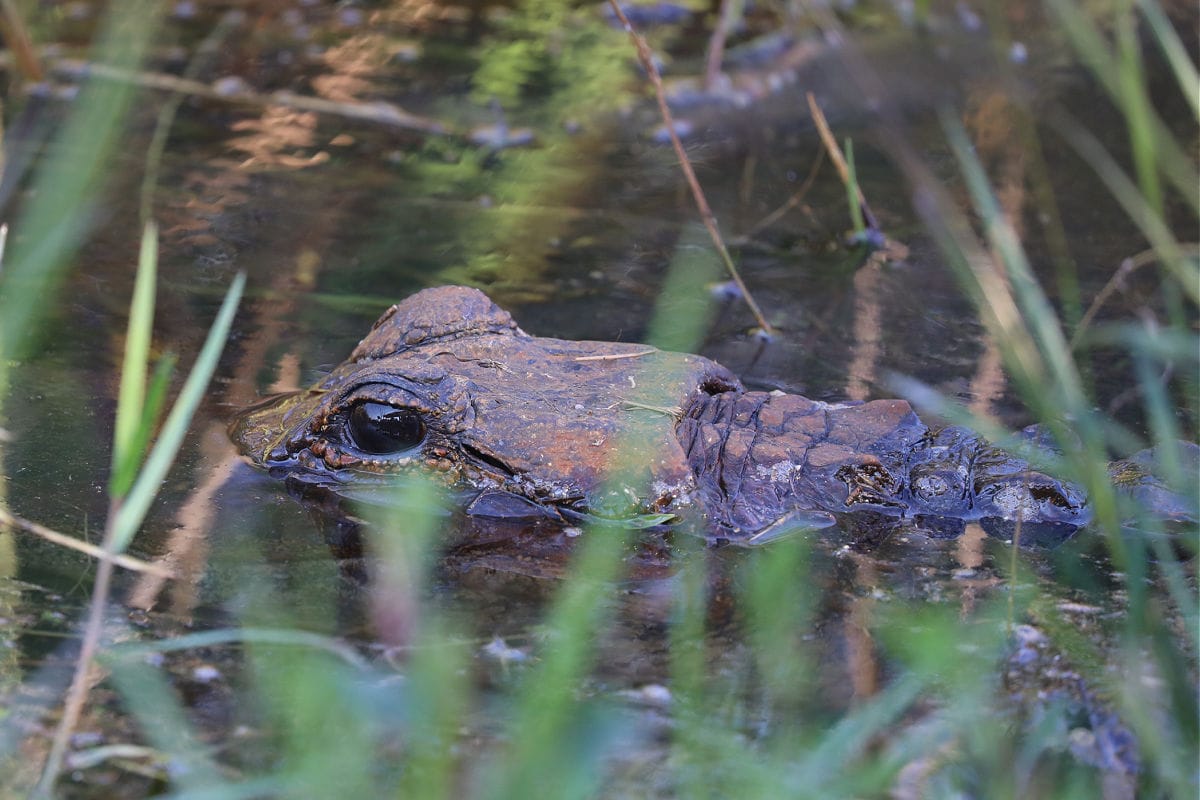 Alligators - Please know that there are NO Alligator statues except for 1 near the restrooms by the visitor center.
I mention this because a guest on our tour commented that they approached an alligator statue near a warning sign to take a photo with it. He was shocked when the alligator was alive and moved since he was planning to pose for a photo next to it/standing over it.
Parking - Plan to arrive early for your tram tour to make sure you can easily get parking. There are times when the Shark Valley parking lot is 1 car out then 1 car in. You do not want to get stuck in a parking line waiting to get in and miss your tour.
What to bring with you - Sunscreen, bug spray, a hat/sunglasses, camera gear, a filled water bottle, and comfortable shoes if you plan to walk up to the tower.
What not to bring with you - A ton of extra stuff you don't need. There is not a lot of extra room on the tram so try to consolidate down to a small bag if possible.
Plus Size Passengers - The seats are bucket seats along a bench. They are not huge! If you are worried about needing multiple seats I would talk with the tram tour before boarding. We ended up on a tram that had a ton of space so there wasn't a problem with spreading out a bit.
Knee/Hip/Mobility Restrictions - If you have knee, hip, or have less mobility, or mobility restrictions there are seats that have a bit more room. They are the 2nd row of the tram car that is not where the driver is. One thing to know is seats are not reserved. If you are worried about being able to twist and turn to get into the normal seats you may need to talk with the tram tour or be ready to have someone jump to get these specific seats. We had people rush for them on our tram tour.
Bathrooms - There are bathrooms near the boarding area that we suggest using before the tour starts. There are also flush restrooms at the Shark Valley tower about halfway through the tour. These are the only two options during the two-hour tour.
Gift Shop - There is a small gift shop next to the ticket office along with a park gift shop in the visitor center. They sell T-shirts and other souvenirs.
Tipping - You can tip the guide at the end of the tour if you enjoyed yourself.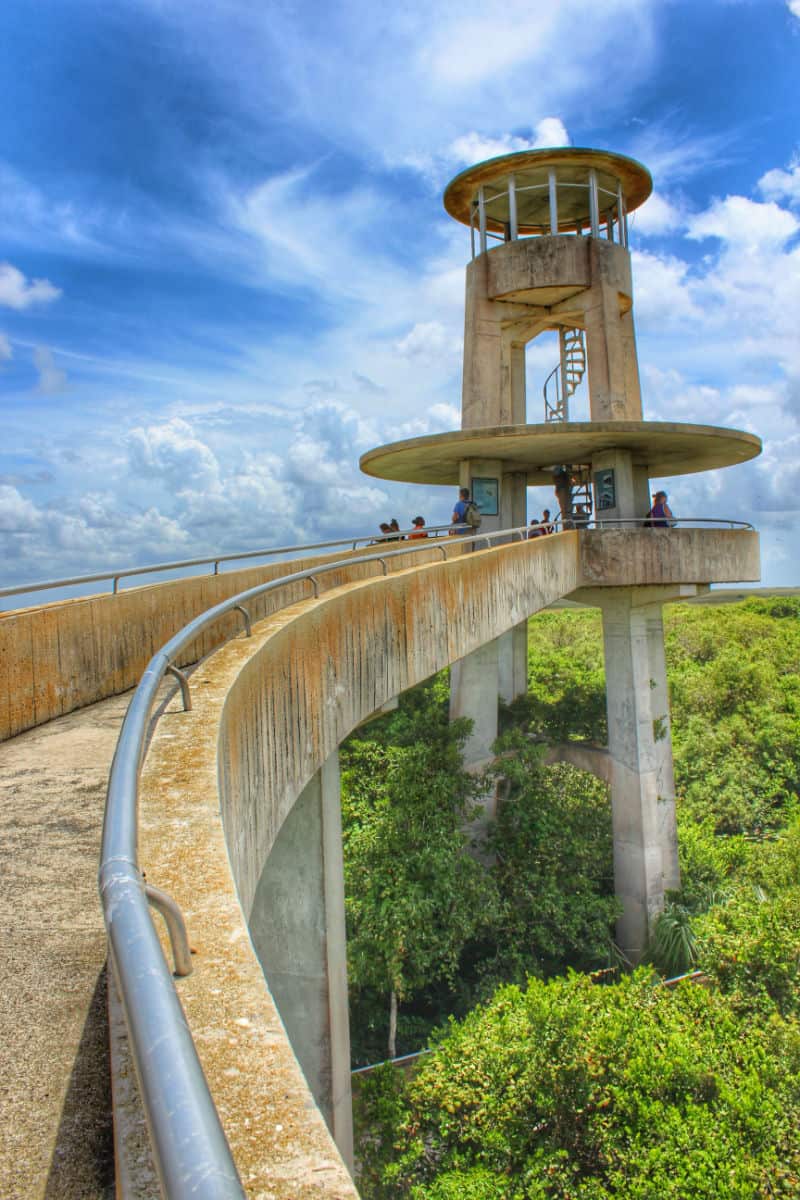 How to get to Shark Valley
Shark Valley is the closest location in Everglades National Park to Miami, Florida.
The Physical Address to Shark Valley is 36000 SW 8th Street Miami, FL 33194.
The GPS Coordinates are 25°45'.60" N 80°46'01.01 W
You can get to Shark Valley from Miami by taking the Florida Turnpike, take Exit 25A (from the north) or Exit 25 (from the south). You can also take U.S. 41 (Tamiami Trail / SW 8th St.) 25 miles west to Shark Valley.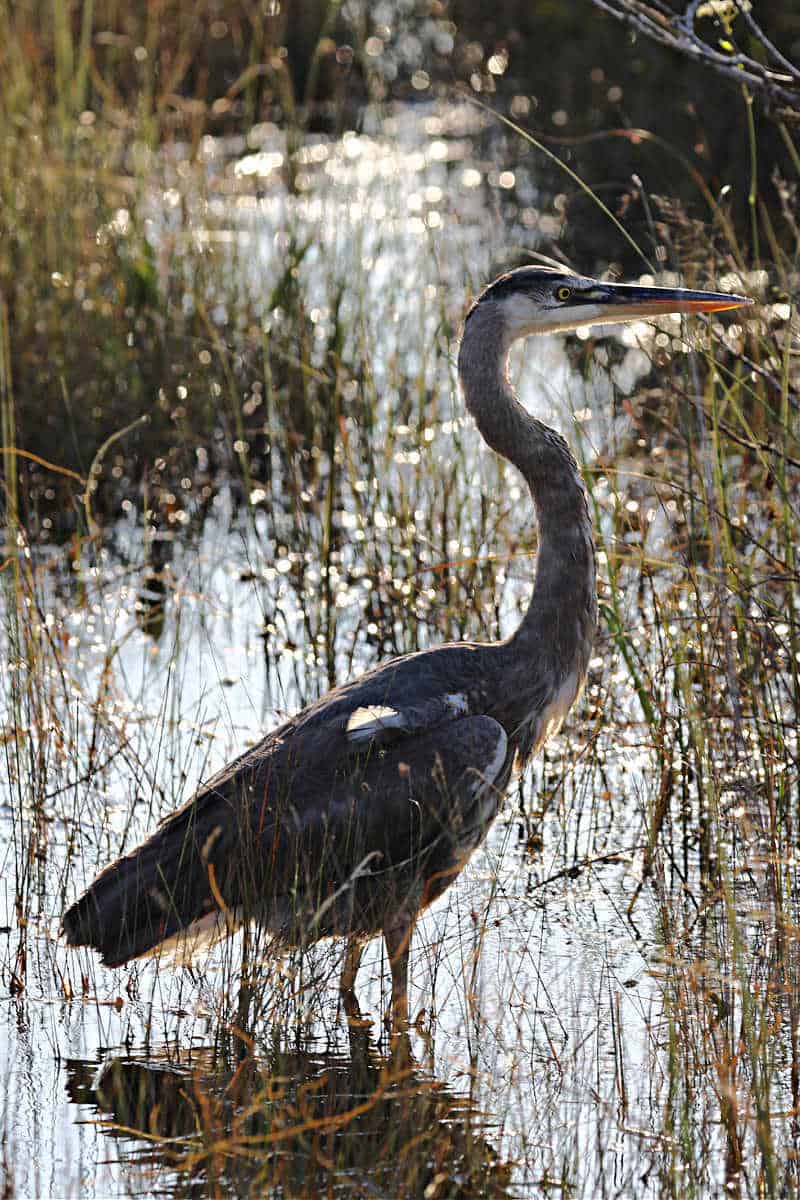 Lodging near Shark Valley


Additional Everglades National Park Resources
Make sure to check out my Complete Guide to Everglades National Park
Everglades Boat Tours - Check out the different boat tours you can take in the park including airboat tours, scenic boat tours, and wildlife viewing tours.
Anhinga Trail - This is one of our favorite trails in the park!
Things to do in Everglades NP - Don't miss our top things to do in the park!
Everglades Camping Guide - Everything you need to know to plan a camping trip to Everglades NP including photos and video.
Everglades National Park Wildlife Guide - Guide to animals you can possibly see in Everglades National Park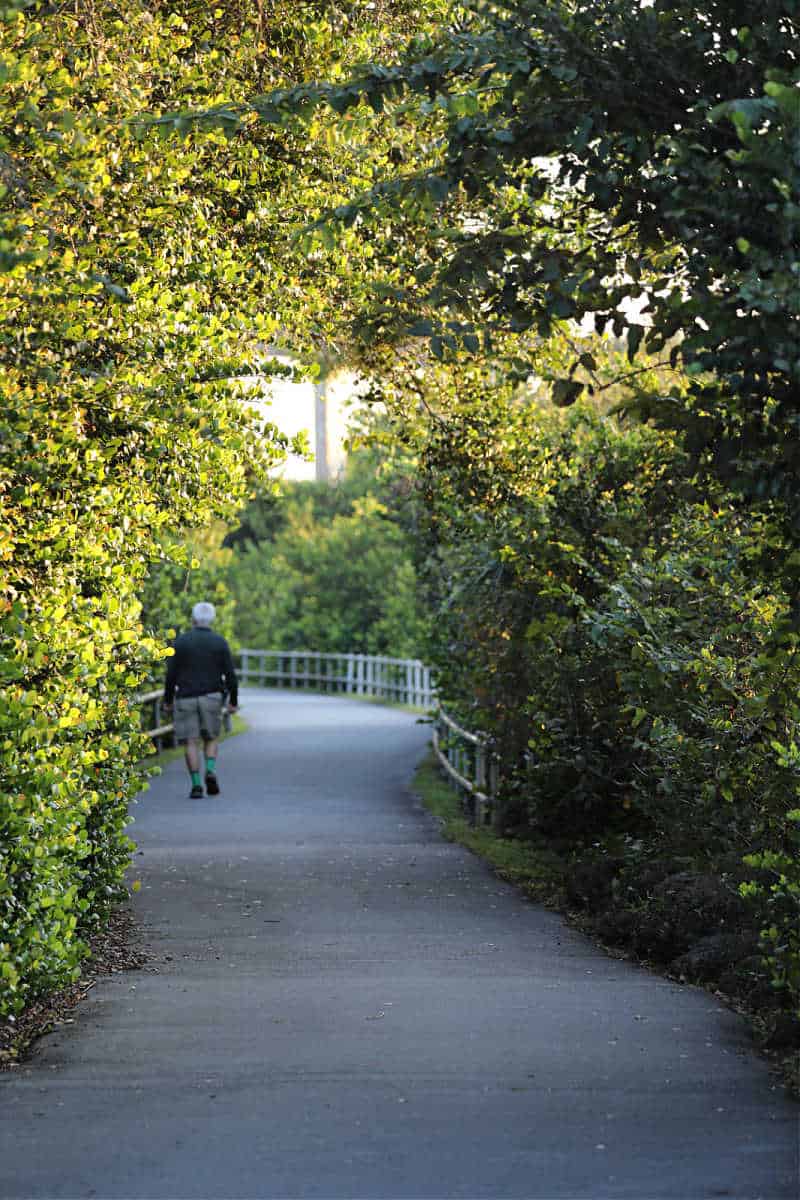 Additional National Park Sites near Shark Valley
Big Cypress National Preserve - The Big Cypress Visitor Center is very close to the Shark Valley entrance! The visitor center is a great place to look for wildlife at a safe distance.
Biscayne National Park - Complete Guide to Biscayne National Park South of Miami, Florida
Dry Tortugas National Park - Complete Guide to Biscayne National Park near Key West, Florida
DeSoto National Memorial - Complete Guide to DeSoto National Memorial near Tampa, Florida
Check out all of the great Florida National Parks and neighboring Georgia National Parks and Alabama National Parks.
Additional Shark Valley Tram Tour Photos