Snake River Overlook is one of the most photographed overlooks in Grand Teton National Park, Wyoming. This overlook was made famous by Ansel Adams in 1942 who took an epic black and white photo here.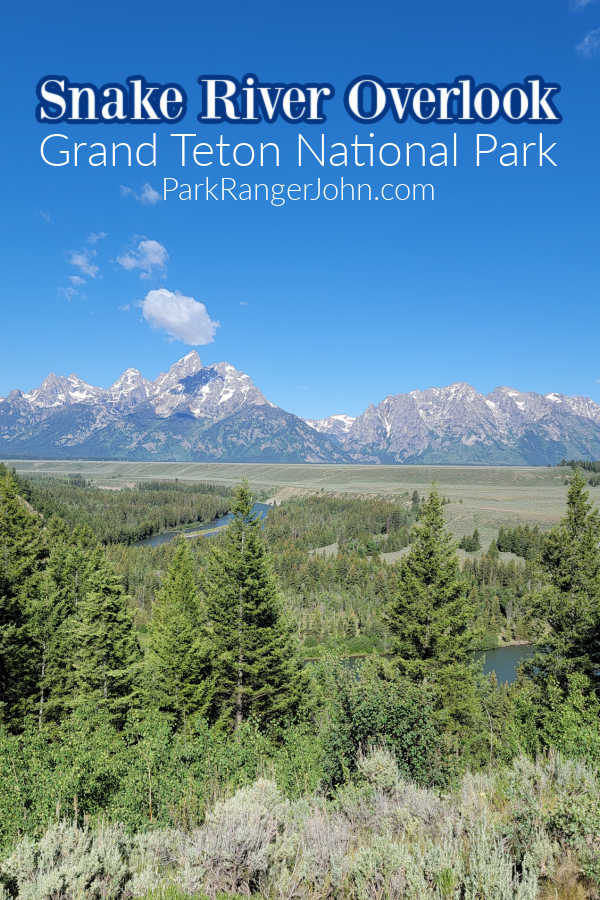 The overlook offers amazing views of the Snake River and views of the Teton Mountain Range.
Make sure to keep an eye out for Bald Eagles in the treetops.
This overlook has a large parking lot with a ton of space for cars or RVs. If you are specifically looking to see the Ansel Adams viewpoint you will want to head to the right as you approach the overlook.
There are other great views but the interpretive panel and information about Ansel Adams is on the right side of the viewpoint.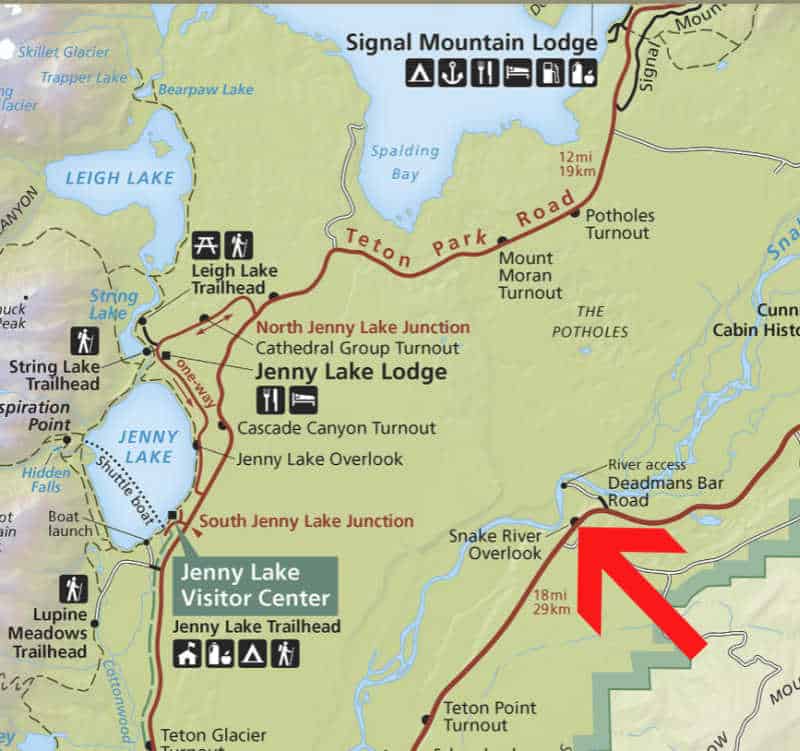 Where is the Snake River Overlook?
Snake River overlook is located off of Highway 191/89/26 with an easy-to-pull over paved parking area.
You will need to get out of your car and walk to the viewpoint to see the epic view.
Make sure to keep an eye out for the overlook sign. It is really easy to pass the overlooks while traveling down the highway at high speeds.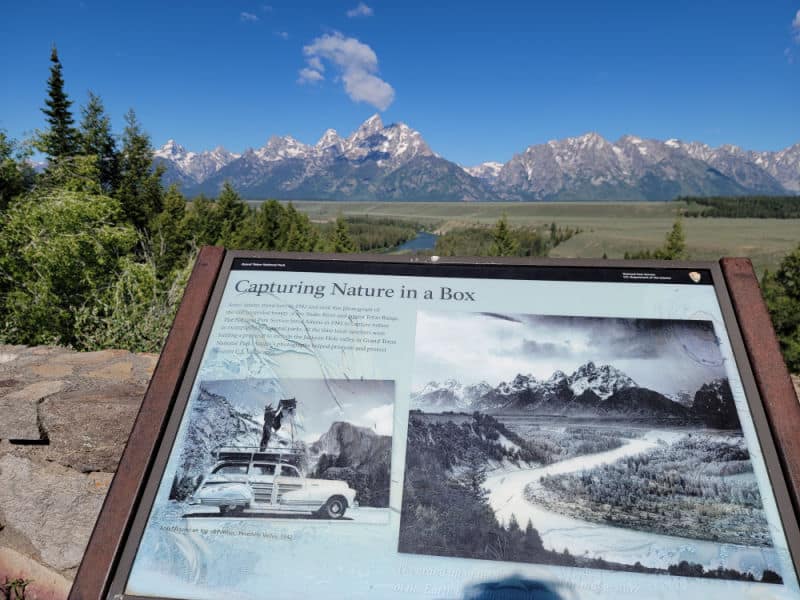 Ansel Adams Snake River Overlook
You have most likely seen Ansel Adams's famous photograph from 1942. This black and white photo showcased the beauty of the Teton Range and helped to protect it from commercialization.
One thing to know is that your photo taken now will not look the same as Ansel Adams did in 1942.
A funny thing happened over the past 79 years...the trees grew. I know it is crazy to think about but it is true.
The trees have grown so much that they now cover the S curve in the Snake River.
Don't worry even with the tree growth the view is pretty darn amazing and well worth stopping for!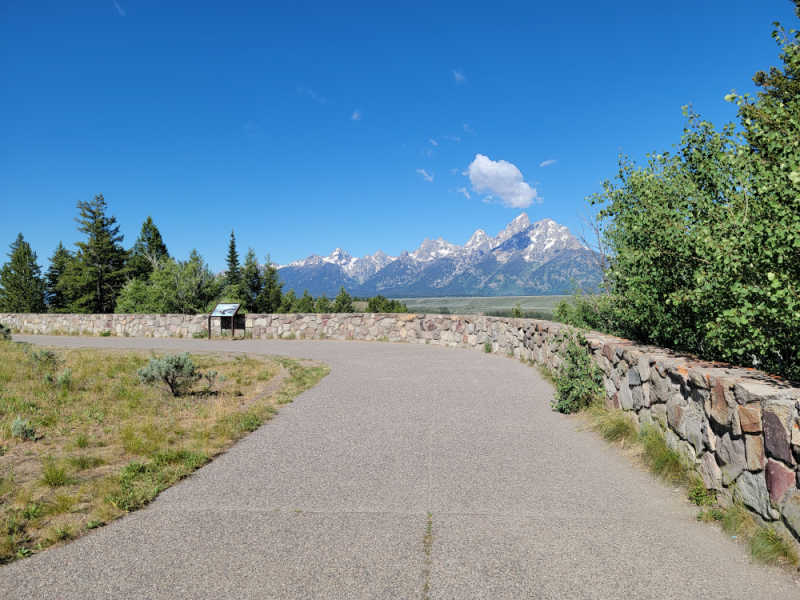 Things to know
ADA Accessibility - The overlook is ADA Accessible. Both the parking area and overlook are paved.
Restrooms - There are no restrooms at this overlook.
Make sure to check out Schwabacher Landing just down the road from the overlook.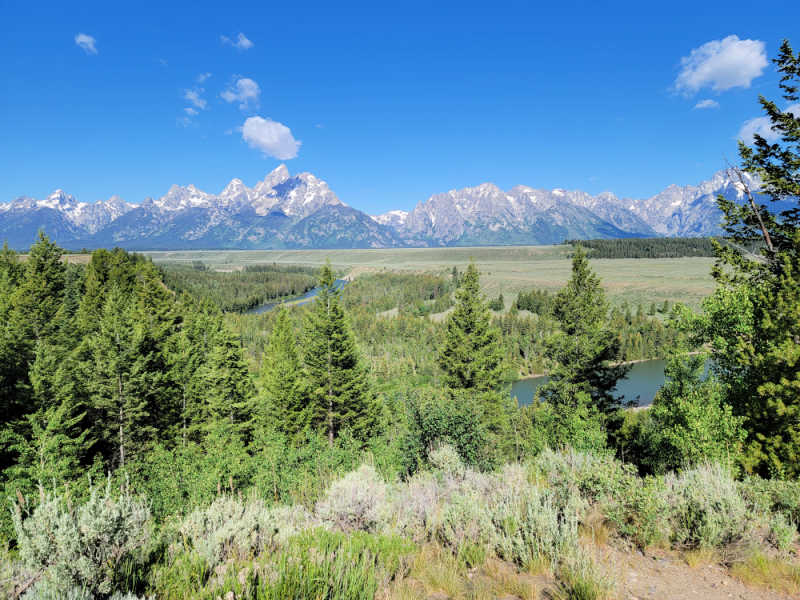 Additional Grand Teton National Park Articles
Grand Teton Lodging Guide - including Jackson Lake Lodge, Signal Mountain Lodge, Jenny Lake Lodge, and more.
Check out all of the great National Parks in Wyoming along with neighboring Colorado National Parks, Idaho National Parks, National Parks in Utah, Nevada National Parks, Arizona National Parks, and New Mexico National Parks.