The Grand Teton National Park lodging guide will help you plan the perfect place to wake up each day and view the Teton Mountain range while sipping on your coffee. You will have several options to choose from including Signal Mountain Lodge, Jenny Lake Lodge, Jackson Lake Lodge, Headwaters at Flagg Ranch, Triangle X Dude Ranch, and Colter Bay Village Cabins.
Each of the lodging options in Grand Teton National Park offers a unique experience and opportunity to explore this epic Wyoming National Park.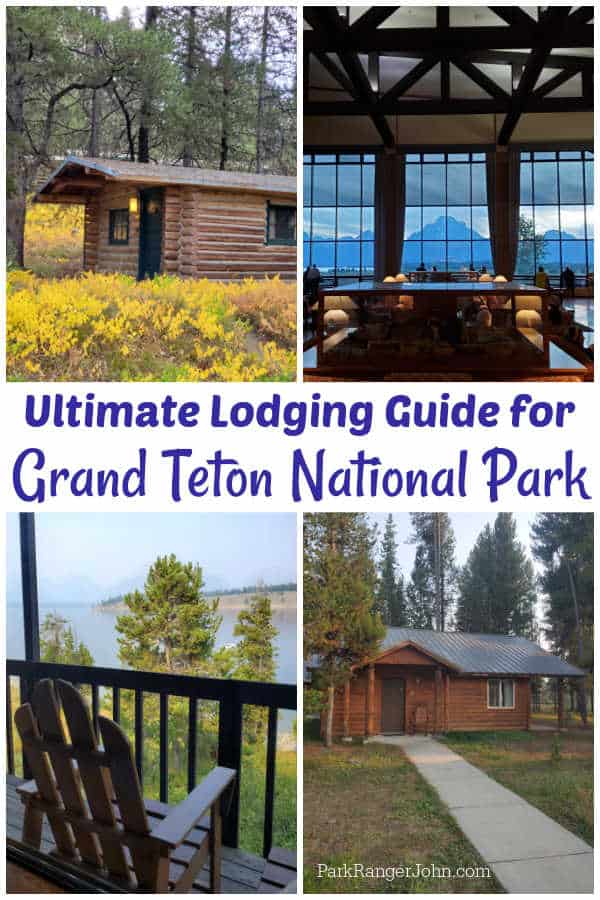 Grand Teton National Park Lodging Guide
We have stayed in almost all of the lodges in the park and can't wait to share with you our experiences staying in them.
The park offers a variety of lodging, cabins, log cabins, in different locations in the heart of the park.
You can enjoy a home away from home in the heart of the Grand Tetons.
One of the best parts of a trip to Yellowstone and Grand Teton National Park is being able to wake up in awe of the views surrounding you.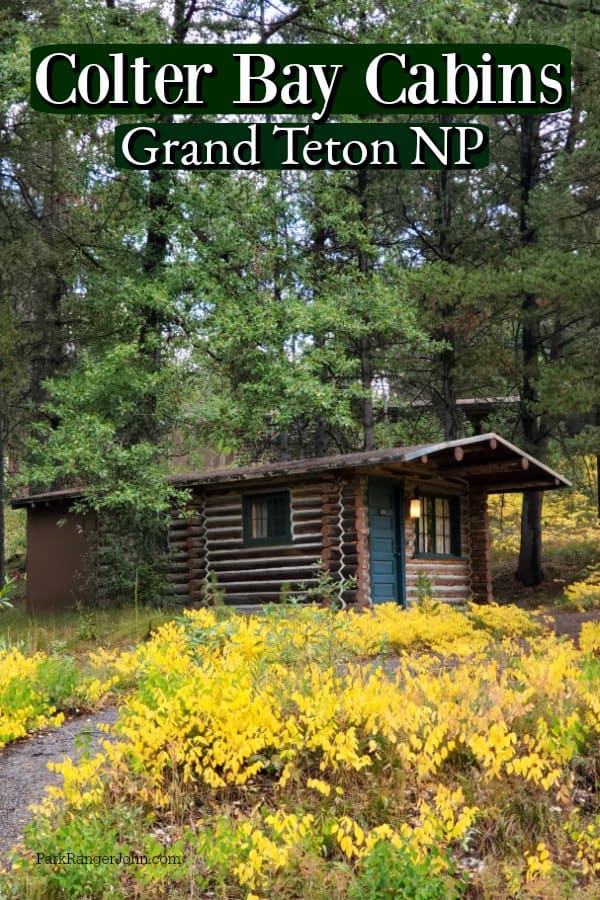 Colter Bay Village
Colter Bay Village has historic cabins and tent cabins that offer easy access to the Colter Bay Marina and village. The historic cabins are over 90 years old and feel like you are stepping back in time but still have modern amenities.
We stayed in a historic Colter Bay cabin with a twin-size bed and full-size bed along with a private bath. Even with the smaller beds, we would stay there again in a heartbeat. The rough wood cabin was perfect for relaxing and getting a great night's sleep.
Located five miles north of Jackson Lake Lodge along U.S. Highway 89. Located on Colter Bay, an inlet of Jackson Lake, the resort offers more rustic accommodations in the form of cabins and tent cabins as well as a full-service RV park and campground.
A Native American museum with many artifacts of local tribes is also located here. Boat and canoe rentals are offered as well as scenic guided lake cruises.
For the hungry, Colter Bay Village offers two restaurants: the quick-service Cafe Court and the sit-down Chuckwagon steakhouse. There is also a grocery store and full gift shop for those seeking to take their dining experiences outside.
This 385-room resort is the flagship resort of the park. Situated on a peninsula approximately one mile from the eastern shore of Jackson Lake, the hotel offers sweeping panoramas of the Teton Range and Signal Mountain.
With spectacular dining in the world-renowned Mural Room, shopping opportunities in its three gift shops, guided activities, and a comprehensive conference facility, the resort draws hundreds of thousands of guests from May through October.
Lunchtree Hill, located just outside the doors of the resort, is a beautiful picnic spot that was frequented by Rockefeller during his time in the park.
Jackson Lake Lodge sits on a hill offering amazing views of the entire Teton Range. The lodge offers both lodge rooms and cabins that do not have a view but are crazy comfortable. The great thing about Jackson Lake Lodge is the restaurant with some of the most epic views you will get in Grand Teton National Park.
Even if you do not stay at the lodge you will want to plan for breakfast in the lodge. Don't miss the huckleberry pancakes and the views.
Jenny Lake Lodge
With secluded cabins located east of Jenny Lake, this resort is a high-class destination for the well-pampered traveler. The dining room offers a prix fixe menu with a local and international flair.
The cabins are decked out in the finest of furnishings; some even include Jacuzzis! This resort provides a hideaway from which to get away from it all.

On the south shore of Jackson Lake, Signal Mountain Lodge also provides fine accommodations as well as the ubiquitous campground experience. Don't forget to have a plate of their locally-acclaimed nachos before heading back out into the wilderness!
Signal Mountain Lodge is located on the shores of Jackson Lake and offers both view rooms and cabins that are absolutely amazing. We stayed in an upper lakefront room and it was hard to leave we loved it so much.
The Signal Mountain Lodge is located near Oxbow Bend and the Jackson Lake Dam providing great opportunities for wildlife viewing and easy access to the main route through the park.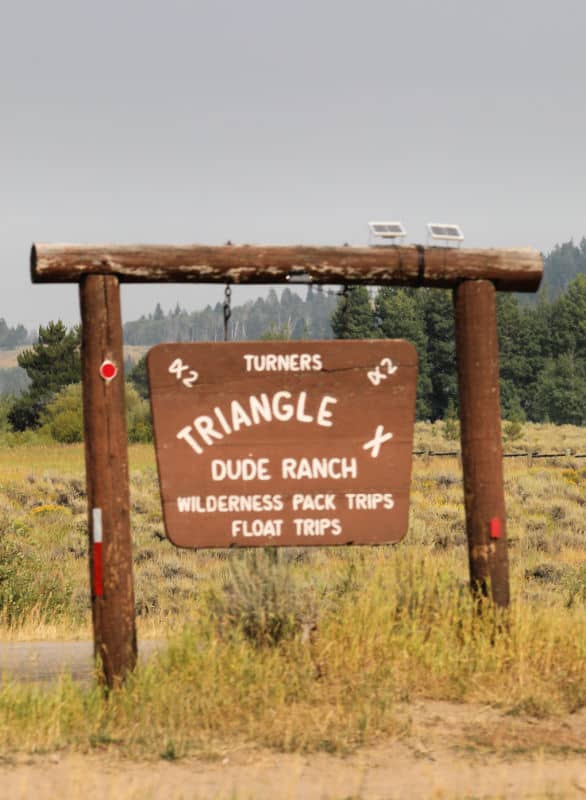 Triangle X Dude Ranch
The Triangle X Ranch is an all-inclusive dude ranch that offers horseback riding,
You can book a float trip on the Snake River while staying at the Triangle X Dude Ranch.
During your stay at one of Wyoming's premier dude ranches, you can enjoy Grand Teton Wildlife, cookouts, hiking, square dancing, world-class fishing, and more.
Find out more here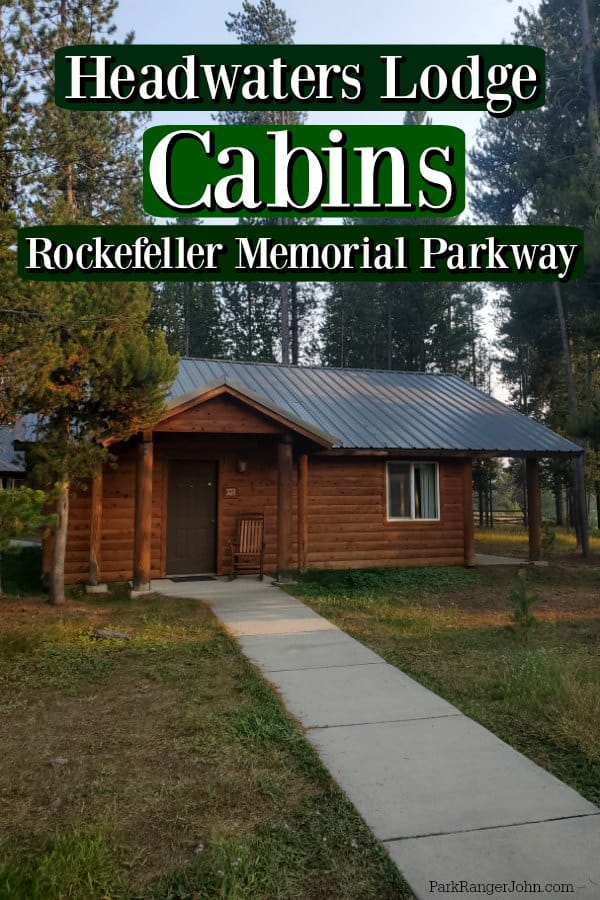 While the Headwaters Lodge at Flagg Ranch is actually located on the Rockefeller Memorial Parkway it is worth including since it is so close to Grand Teton National Park.
The Headwaters offers both lodge rooms and great cabins that are spread around a forested area. We stayed in a cabin with a king bed and it was fantastic. You can easily explore both the southern portions of Yellowstone National Park and the northern portion of Grand Teton NP from this lodge.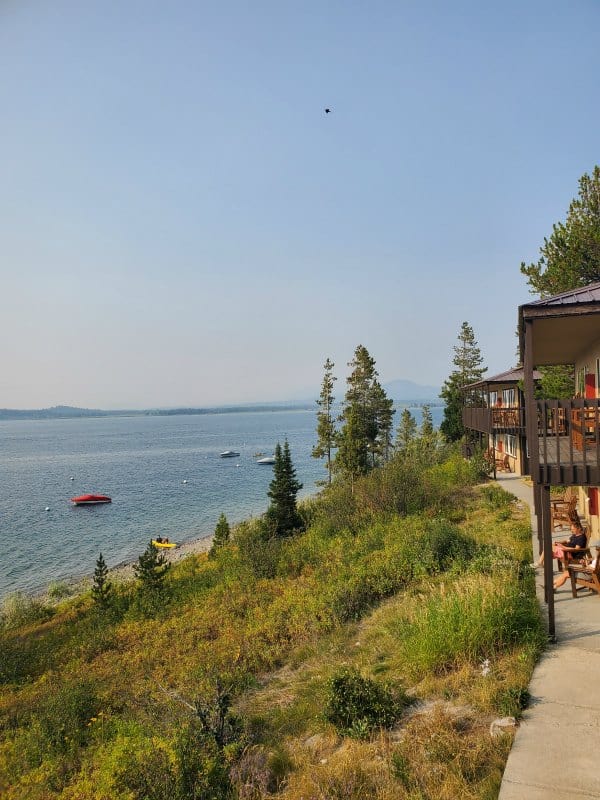 Staying in one of the amazing lodges in Grand Teton NP is a great way to wake up in the park and start exploring right from your front door. Each of the lodges offers great access to the park and a unique experience.
You will want to make reservations as soon as possible since these lodges do fill up quickly. It is worth checking multiple times to see if a room opens up as you are planning your Grand Teton vacation.
We have been able to upgrade to larger rooms or change lodging options due to cancellations that have made checking the lodging reservation sites often well worth it.
Forever Resorts manages the Signal Mountain Lodge while Grand Teton Lodging Company manages the Jackson Lake Lodge, Jenny Lake Lodge, and Headwaters at Flagg Ranch.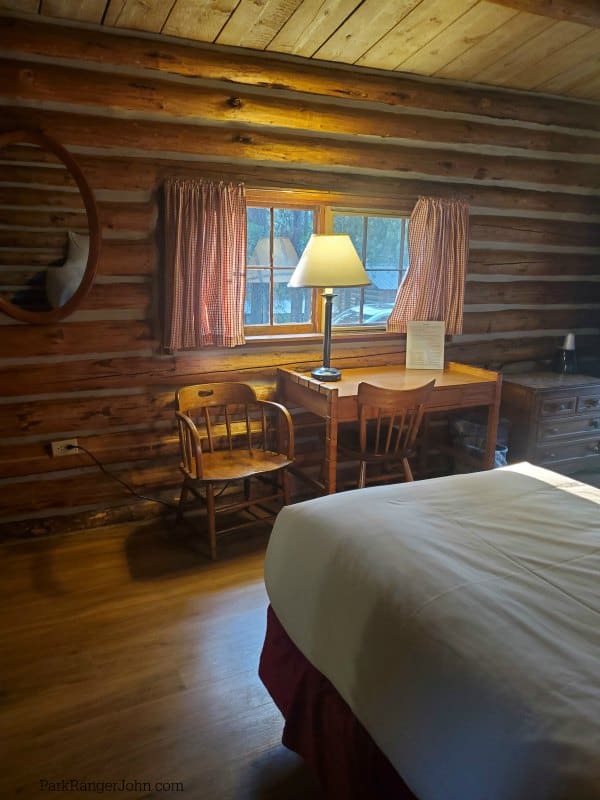 Grand Teton National Parl Lodging Map
Depending on what you want to do at Grand Teton National Park can determine where you want to stay within the park. This map gives you an idea as to where each lodge/cabin is located within the park.
Lodging near Grand Teton NP
Additional Grand Teton Articles
Grand Teton Wildlife Guide - Check out all of the epic animals you can see in the park and the best places to see them.
Best things to do in Grand Teton - Information on all the best things to do and places to see while in the park.
Grand Teton Campgrounds - Check out photos and videos from each of the Grand Teton campgrounds and what you need to know if you plan to camp in the park.
Mormon Row - Find out more about one of the top sites to see in the park.
Wyoming National Parks - Check out all of the parks you can visit while in Wyoming
If you are heading to Yellowstone during your trip don't forget to stop in John D Rockefeller Parkway along the way.
Complete guide to Yellowstone NP - Check out everything you need to know to plan a visit to this epic park.