Indian Cove Campground in Joshua Tree National Park is absolutely gorgeous! Surrounded by rocks and cactus this is a great place to spend an evening in the park. One thing to know is there is no water in this campground so you will need to be prepared when you camp.

Number of Sites: 101
Campsite Cost: $20
Reservations: Yes, Reservations are required at Indian Cove Campground during the busy season from October through May. Reservations can be made on Reservation.org or by calling (877) 444-6777
Campground Address:
Indian Cove Campground
7295 Indian Cove Road
Twentynine Palms, CA 92277
Latitude/Longitude:
Latitude:
34.12
34° 7' 12.0000" N
Longitude:
-116.1558333
116° 9' 20.9999" W
Elevation: 3,200 feet
RV Length:
Accessible Sites: ADA Information - There are no ADA accessible campsites in Indian Cove Campground. If you are looking to reserve an ADA accessible campsites please look into Jumbo Rocks Campground, site 122 and Black Rock Campground, site 61 which are ADA accessible.
Dump Station: No
Bear Boxes: No
Flush Toilets: No
Quiet Hours: 10 pm to 6 am
Generators:
Generator use is permitted only from 7–9 am, noon–2 pm, and 5–7 pm.
Pets Allowed: Yes, but they must be on a leash less than 6 feet
Amenities at each campsite: Firepit and picnic table
Firewood: You will need to bring your own firewood. Collecting of firewood is not allowed in the campground.
The maximum number of people in a campsite: Maximum of 6 people
The number of cars per campsite: 2 cars, A vehicle towing a trailer, pop-up, tent trailer, or fifth wheel—or a motorhome towing a vehicle—is considered two vehicles.
Checkout time: 12pm (noon)
Campground Reservations
Are campground Reservations Available? Yes, Reservations are required at Indian Cove Campground during the busy season from October through May
Phone Number? (877) 444-6777
Online? Reservations can be made on Reservation.org
How Far Ahead can you make a reservation?
First Come, First Served? during the offseason
Campground Amenities
Is wifi Available? No
Is cellular Phone Service Available? No
Pay Phone on site?
Is camp host available on site?
Is firewood available for purchase? No
Fire pit in the site? Yes
Picnic Table in the site? Ye
Bear Box in site/area? No
Potable Water? No
How to get to Indian Cove Campground
Take Interstate 10 to State Highway 62. Turn south on Indian Cove Road. Follow the road into the campground.
If coming from the east, follow Highway 62 approximately seven miles west of the city of Twentynine Palms and turn south onto Indian Cove Road.
Important Dates
The busy season is from October through May
Indian Cove Campground Regulations
There is no overflow parking and not all campsites accommodate 2 vehicles.
There are no electric, water or sewer hook-ups available at individual campsites
A drinkable water spigot is available near the campground ranger station.
Photos of Indian Cove Campground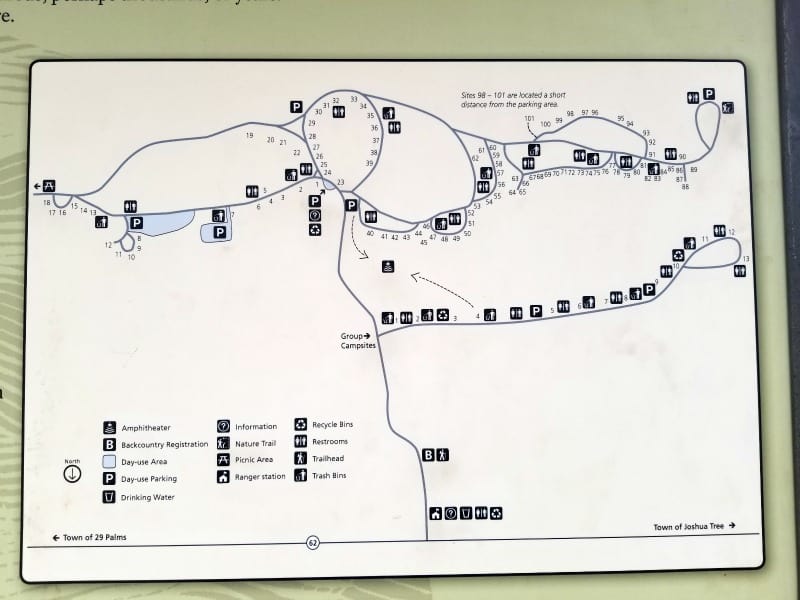 Indian Cove Campground Map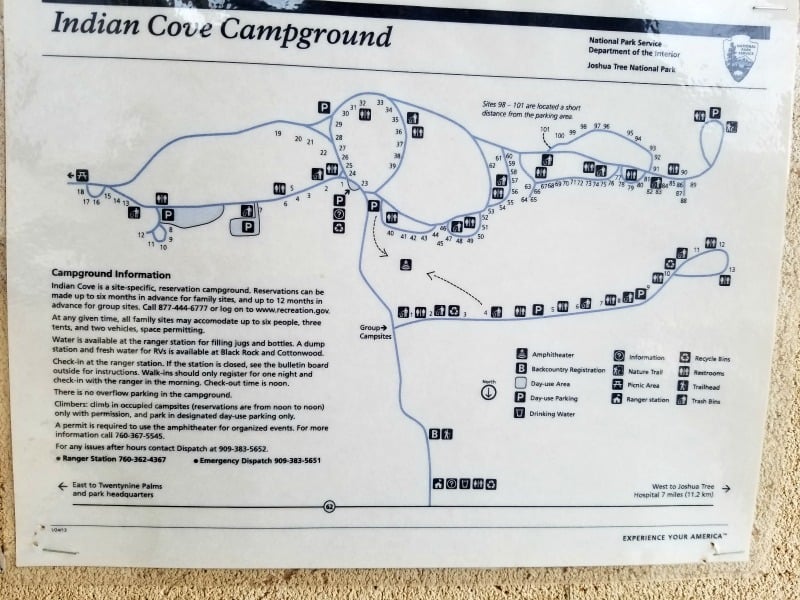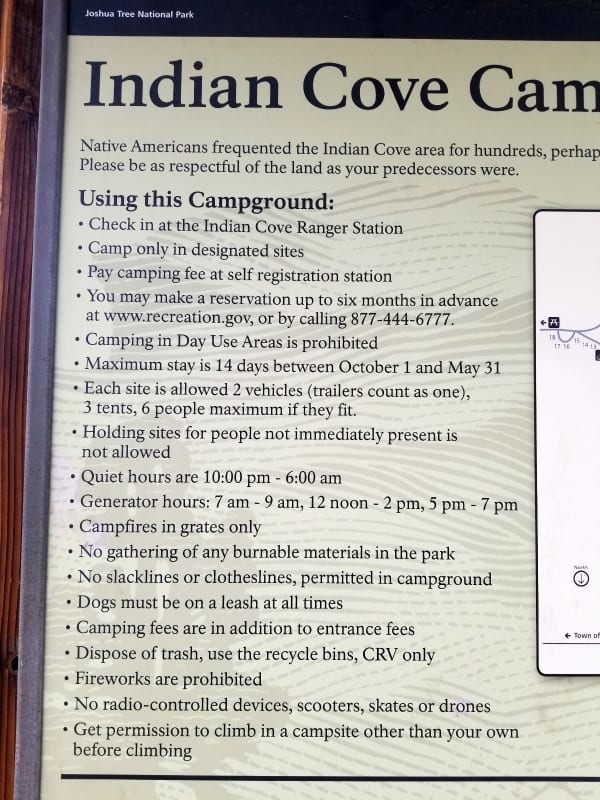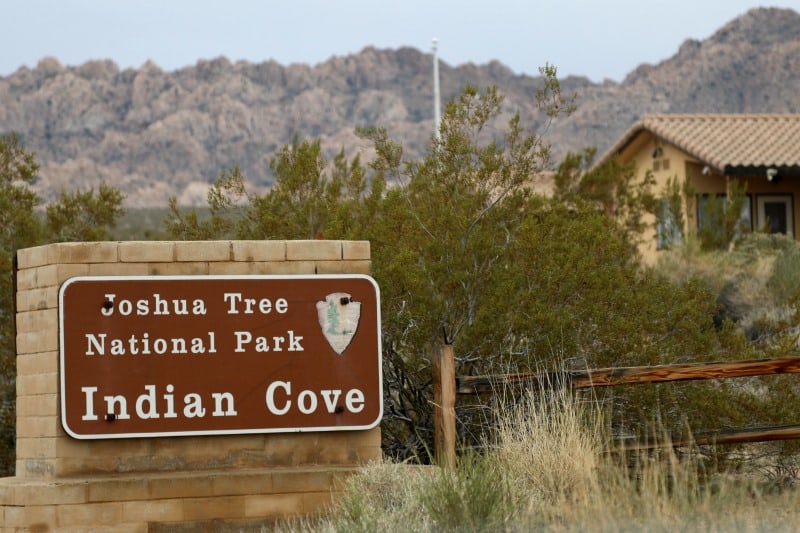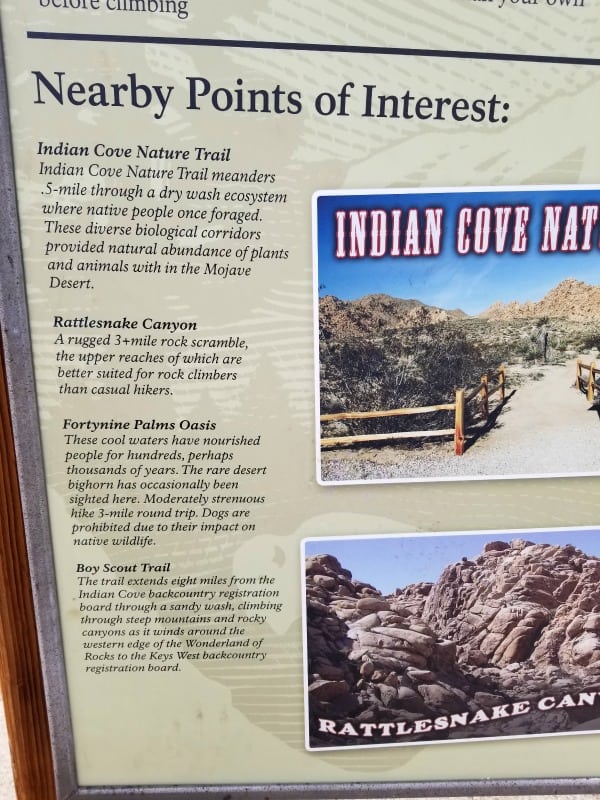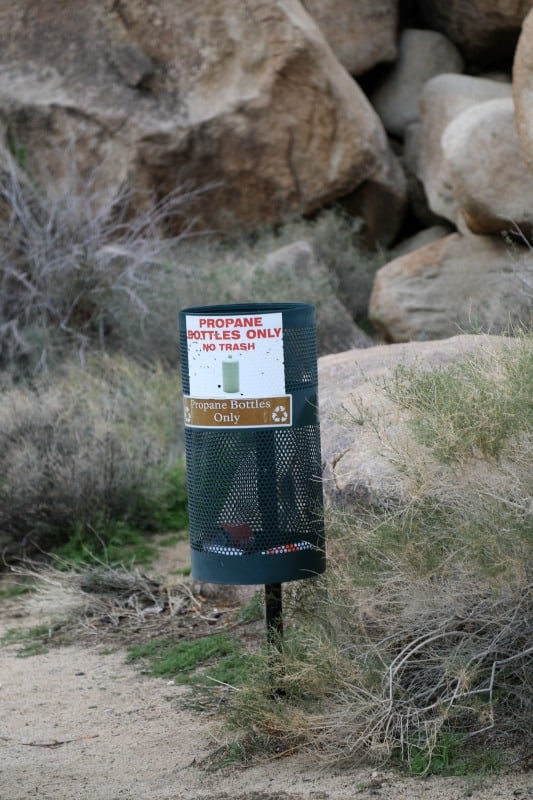 There are propane bottle recycling bins in a few places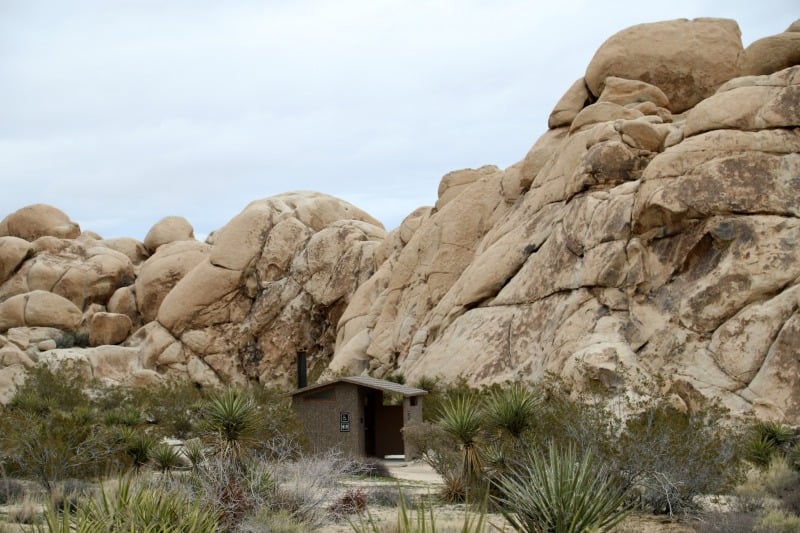 Bathroom - no flush toilets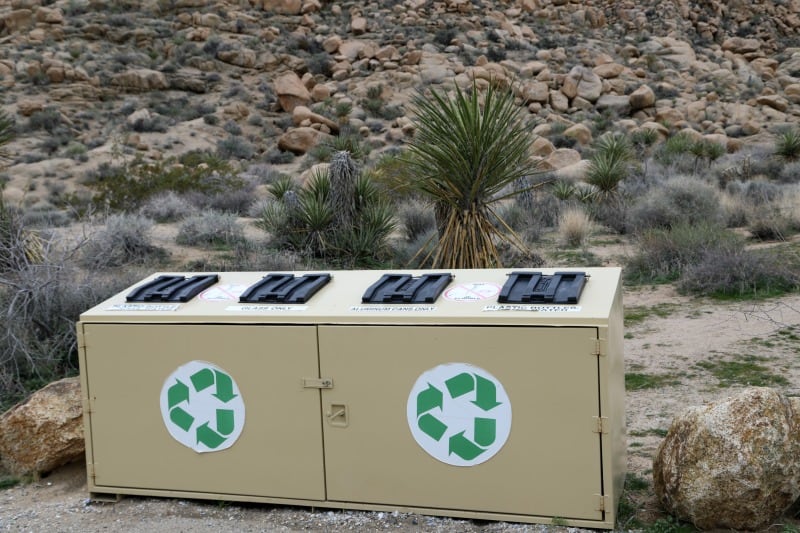 There is a great recycling area within the Campground.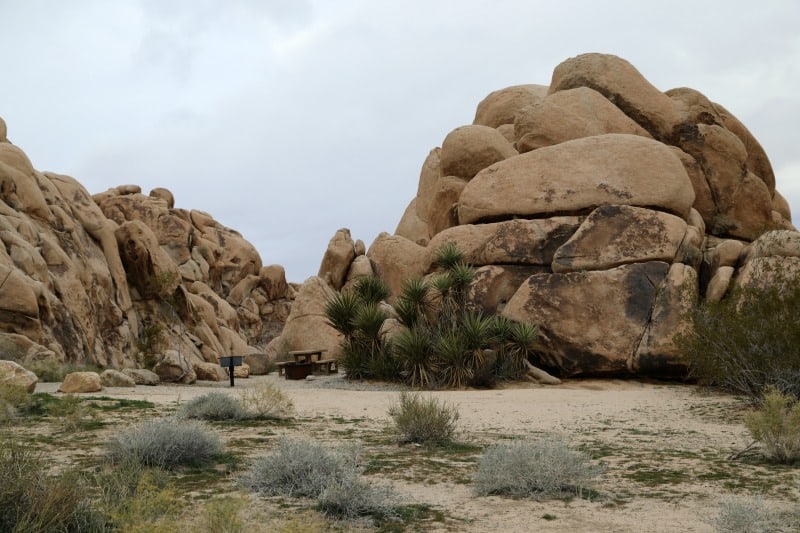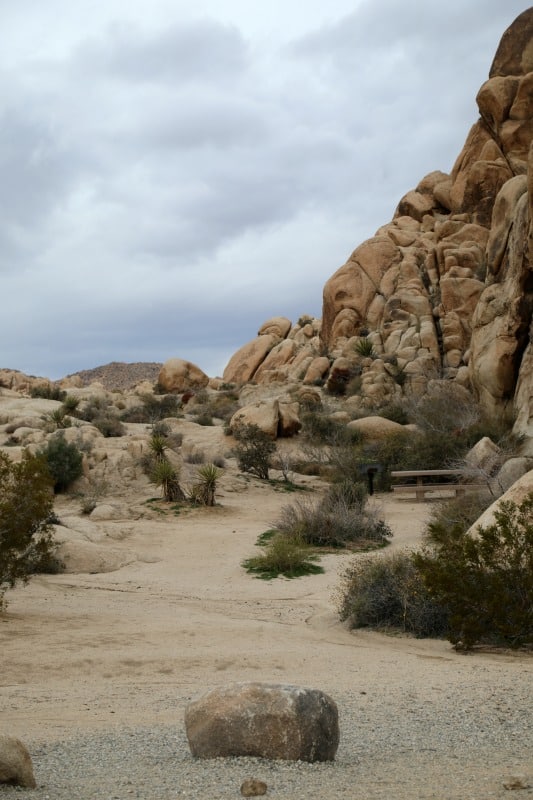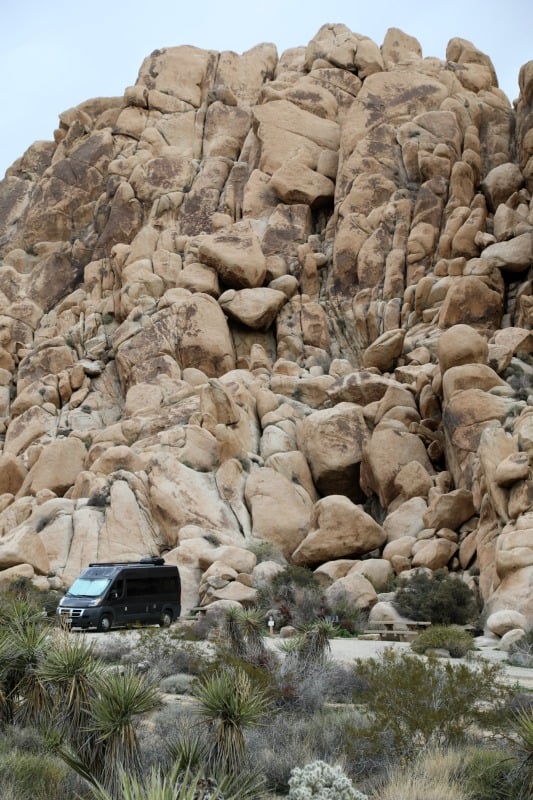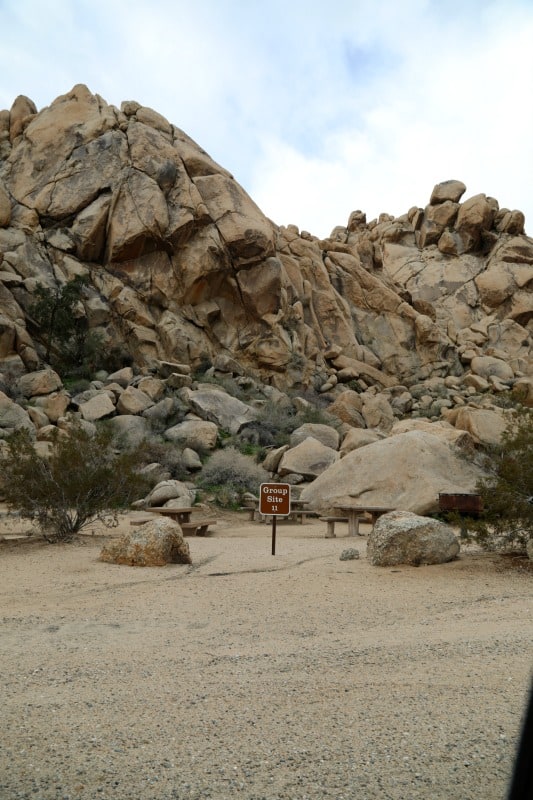 Campground Group Site 11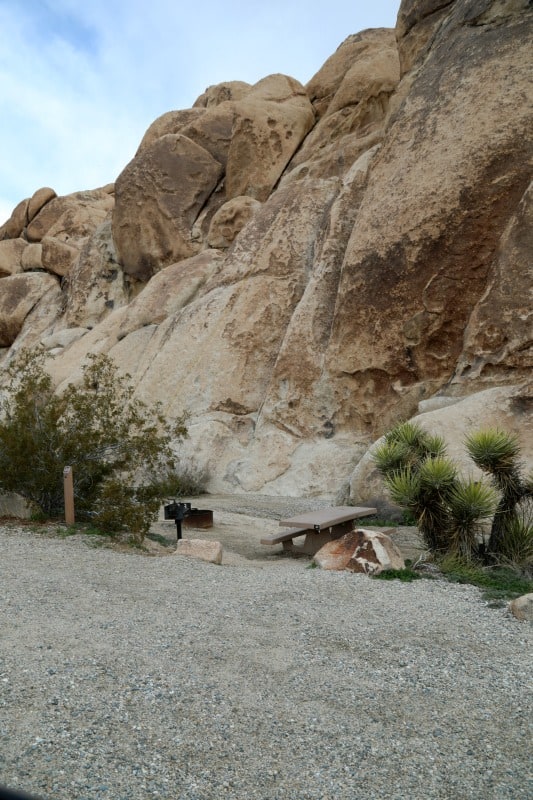 Campground Site 40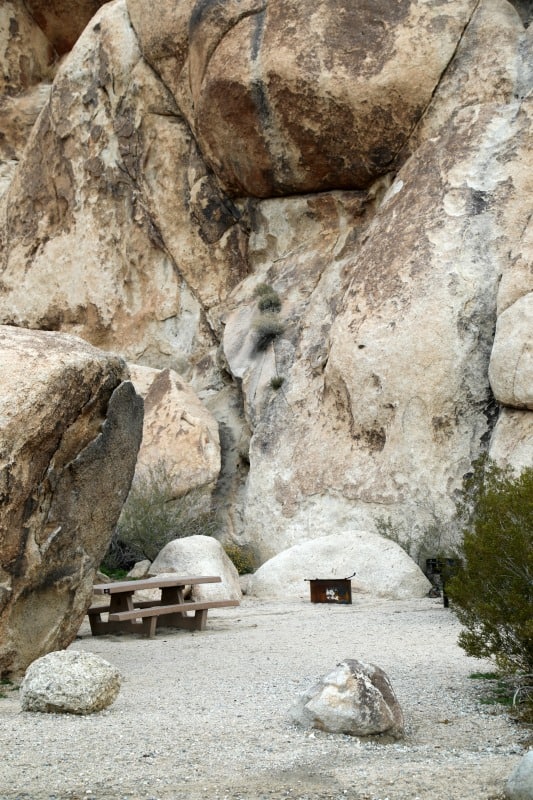 Campground Site 41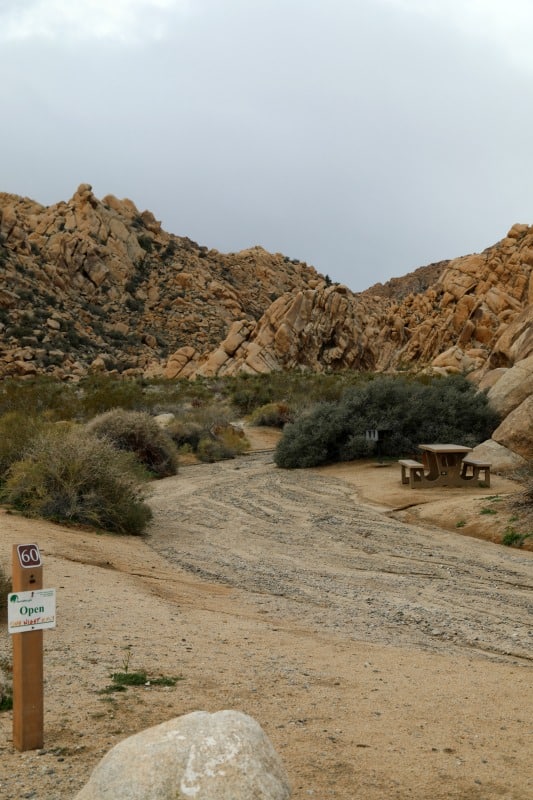 Campground Site 60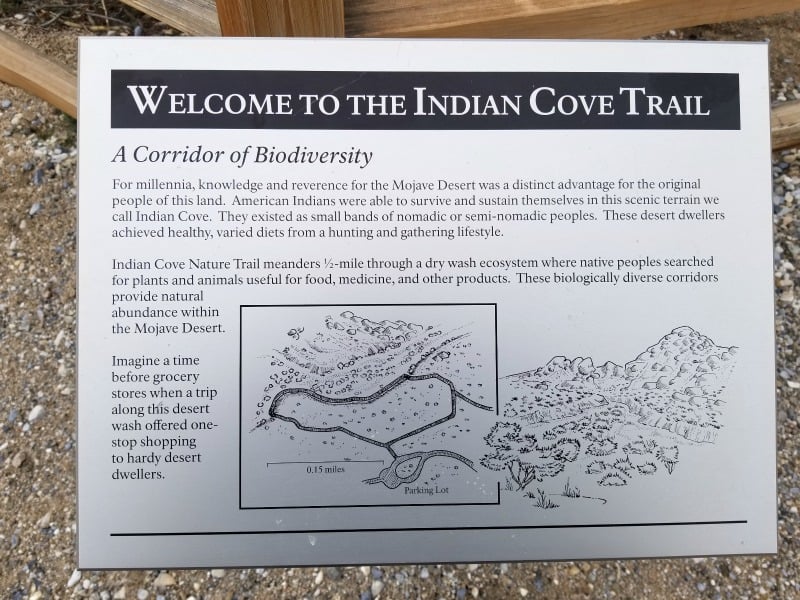 Indian Cove Trail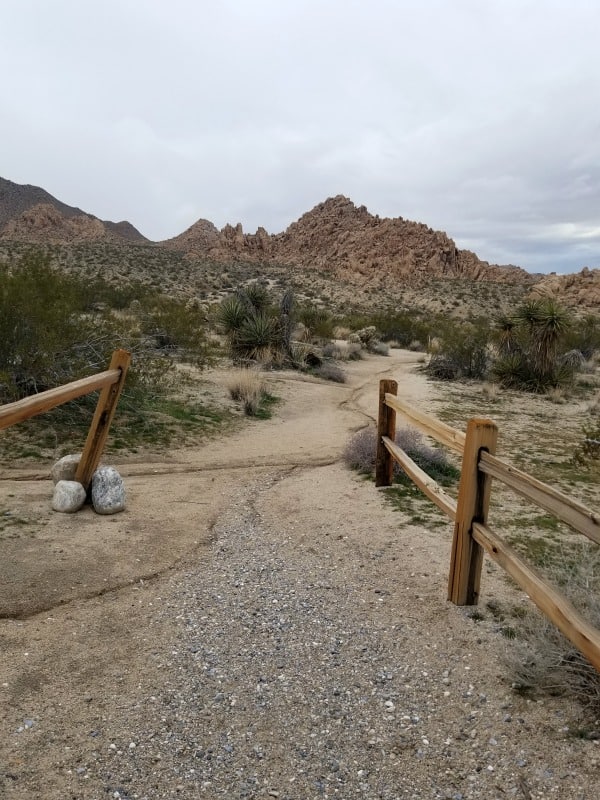 Indian Cove Trailhead located in Indian Cove Campground.
Check out all of the Joshua Tree National Park Camping options, there are 9 campgrounds to choose from.
Check out all of our Joshua Tree National Park articles for more help in planning an epic trip!