Congratulations! You have found the ultimate guide for planning your Bandelier National Monument Camping trip. Here you will find out all the important details you need to know, along with detailed campground map and photos of the Juniper Campground. This article should make you feel confident that you will be prepared for your camping trip to Bandelier National Monument.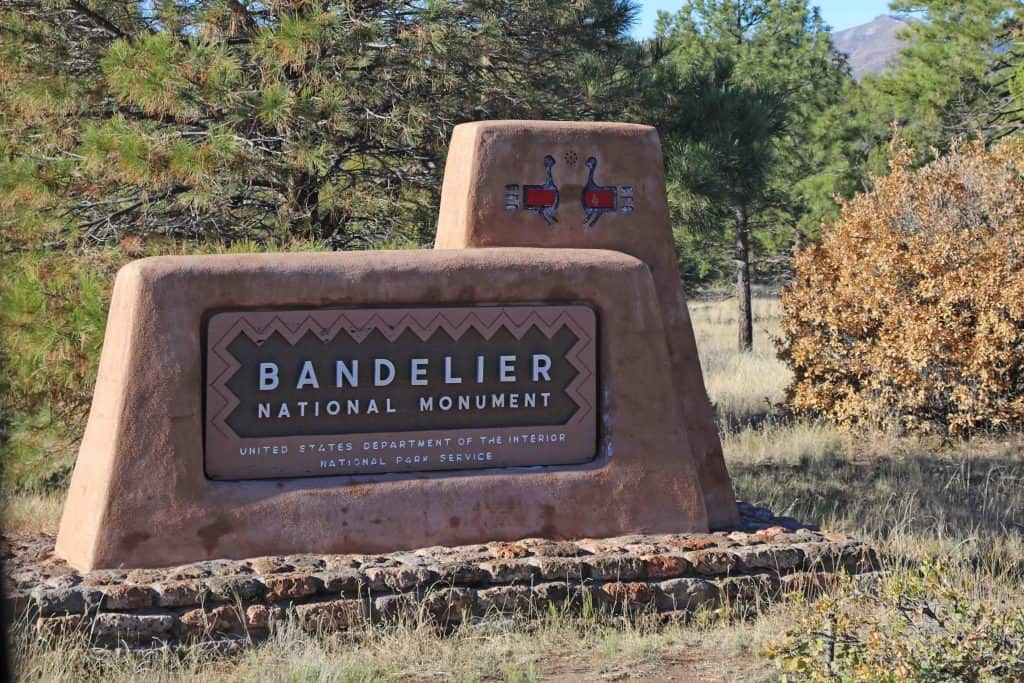 There are a couple of different options for camping in Bandelier National Monument. You can stay in a maintained campsite at the Juniper Family Campground or enjoy backcountry camping. There are also group campsites if you are traveling or planning to have a group of ten to twenty people.
Bandelier National Monument Camping
Juniper Family Campground
Juniper Family Campground Description/Information
Bears are active in the Juniper Family Campground. Keep food away from all animals and never leave food/coolers unattended. Bear Boxes are available for food storage.
Restrooms with running water are centrally located in each campground loop. There are no Showers in the campground.
The Juniper Family Campground is located near the main entrance of the Bandelier National Monument.
The campground has three loops of camping sites that are fairly spread out from each other. The campground is rarely full so reservations are not required.
Some Campsites are in the shade while others have direct sun. Vegetation includes Pinon, Juniper, and Ponderosa.
GPS Coordinates are 35.7954 106.2794
Campground Elevation is 6600 Feet.
There are 49 Standard campsites and 2 Group campsites.
There are no Hookup sites available but there is a dump station available located on the road to the campground.
Most campsites are appropriate for tent, RV, or trailer camping. Several sites can accommodate vehicles as long as 40 feet in length.
Camping Limits: Friday before Memorial Day through Labor Day Weekend, the total number of nights any person or group may occupy any campsite is 14. During the rest of the year 14 consecutive nights. Limit of 28 total days.
Camping fee- $12, $6 with an inter-agency senior pass or a National Park Pass.
Fees are paid by credit card only at a self-registration kiosk located near the entrance to the campground.
If you wish to pay cash for your campsite you will need to pay at the visitor center during business hours.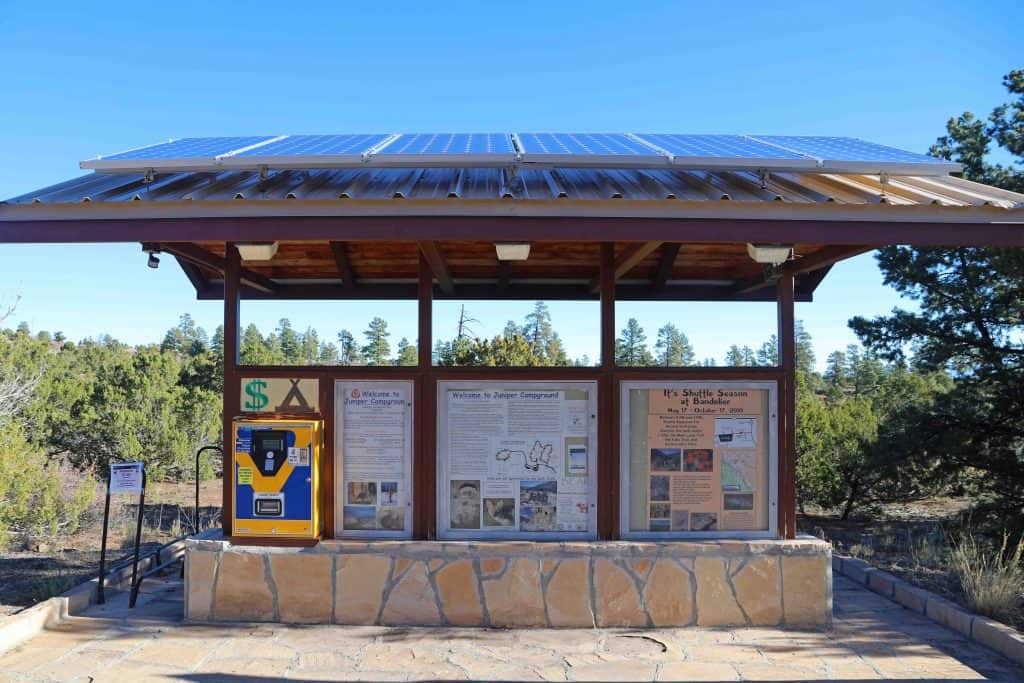 Juniper Family Campground Amenities
Each campsite has a picnic table, Bear Box and a grill.
During the summer, there will be a campground host located in Site #14
Firewood is for sale in the campground by the pay station. As of 2018, firewood is sold at $1 per stick of wood.
T-Mobile had two bars of service in some areas of the campground and no service in others. Both Verizon and AT&T had 2 bars.
Campground roads and parking spaces are paved.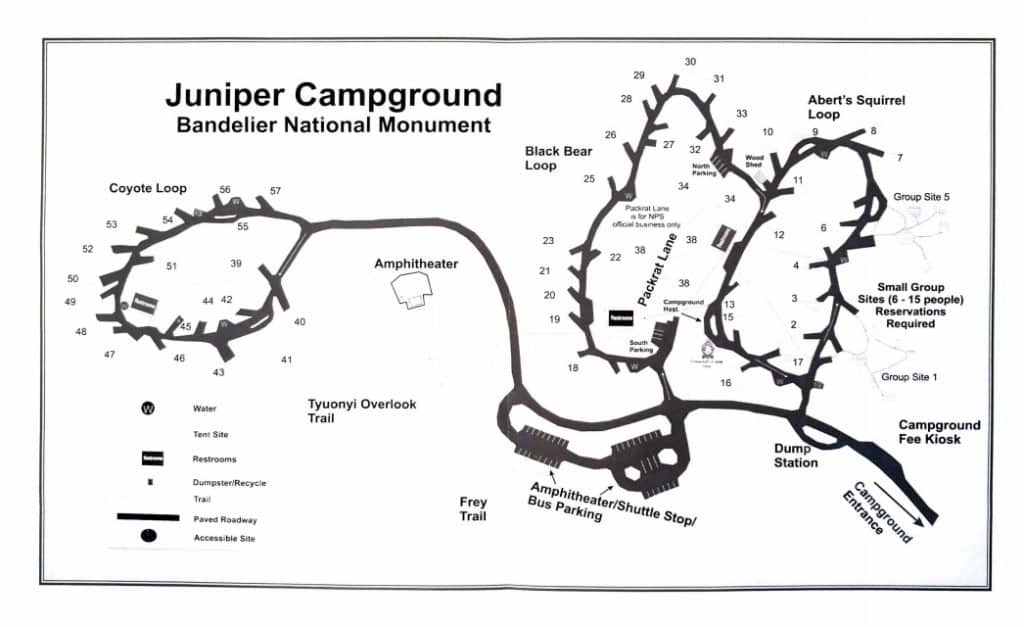 Juniper Family Campground Reservations
The Juniper Family Campground is a first-come, first-serve campground and does not take reservations. There are two group camping sites at the Ponderosa Group Camp that do take reservations.
Ponderosa Group Camp
Ponderosa Group Camp has two sites and reservations are required! The sites are located six miles west of the main entrance to Bandelier NM near Los Alamos, New Mexico. Reservation can be made at www.recreation.gov or you can call 1-877-444-6777. Water is not available during any freezing months of the year. The cost for a site in this campground is $35/night or $35/day-use for a reserved campsite.
The Ponderosa Group Camp offers picnic tables, fire grates, and small cooking shelters along with pit toilets that do not have running water. You can have one RV at each site and the rest is tent camping. The group site is for 10 to 50 people.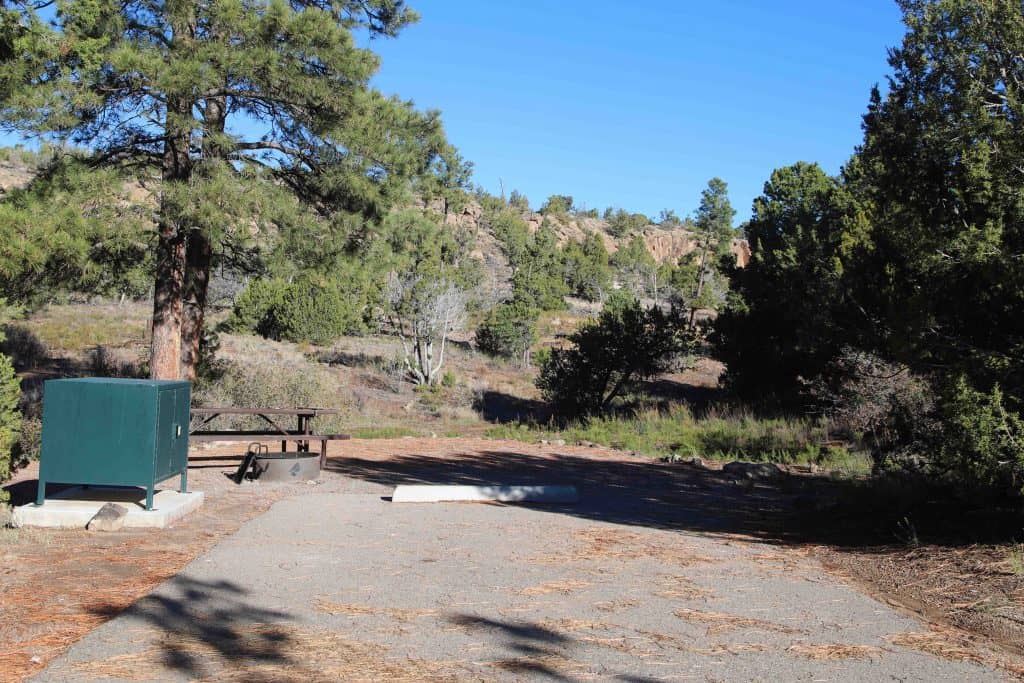 Juniper Family Campground Regulations
Generators may be used only from 8:00 AM to 8:00 PM.
Clean up your campsite before leaving. Food and trash left behind attract wildlife.
Picnickers may use campsites for day use but must leave by 4:00 PM.
Pets must be kept on a leash at all times and are not allowed on any park trails.
Quiet hours are from 10:00 PM to 6:00 AM.
Firewood collecting is not permitted within the park.
There is a limit of 2 tents, 2 vehicles, and 10 people per site.
Check-out time is 11:30 AM.
Bandelier National Monument Address is:
15 Entrance Road
Los Almos, NM. 87544
Bandelier National Monument Phone Number:
(505)672-3861 X517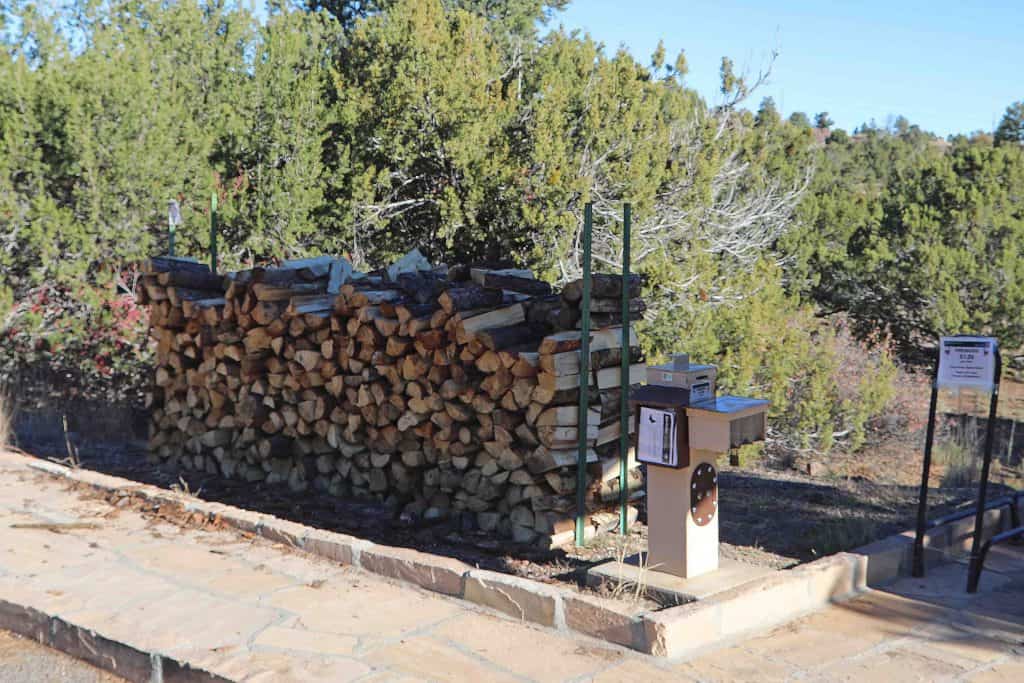 Backcountry Camping in Bandelier National Monument
A permit is required to backcountry camp in Bandelier NM. There is no fee for a backcountry permit but the park does need to know how many people are camping. You can pick up a backcountry permit at the visitor center any time they are open except the last 20 minutes of the day. Make sure to plan time to visit the visitor center and pick up your permit.
You can pick up the permit up to 48 hours before your planned trip or on the same day as long as it is before the park closes.
Backcountry camping is closed in Frijoles, Alamo, and Capulin canyons, or any stream bottoms July 1st through September 15th due to summer monsoons and flooding.
Make sure you bring your ten essentials and are prepared for the changing weather depending on the season you plan on camping. Bring plenty of water with you. The water from the Rio Grande is not safe due to most water filtration systems not removing the pesticides that can be found in the river water.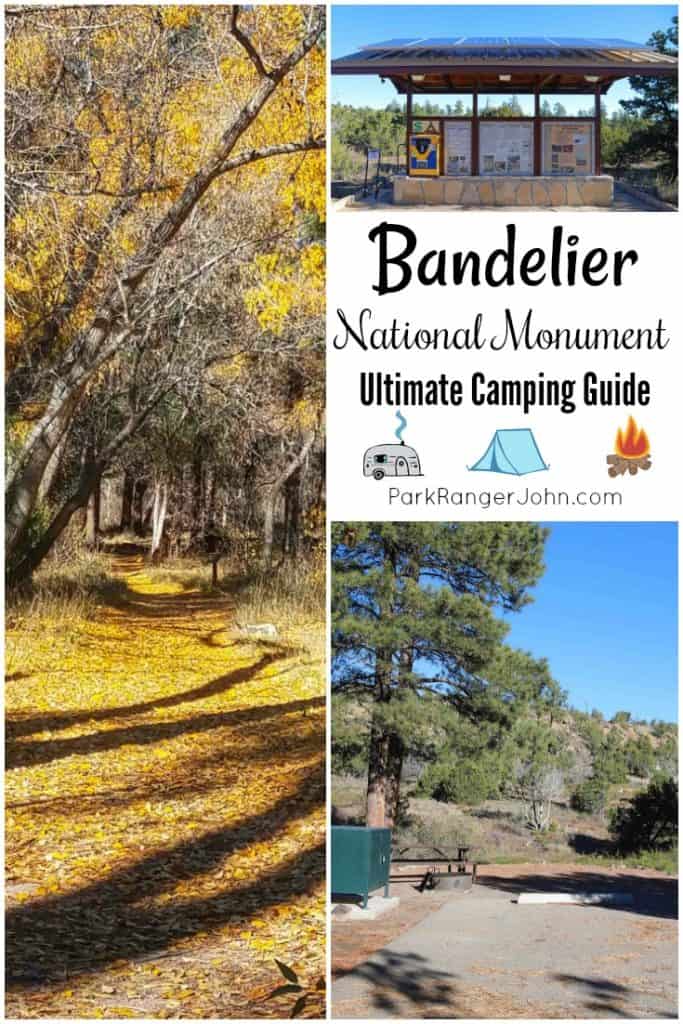 There is so much to see and do in and around Bandelier National Monument! Make sure to click the links below to other great parks near Bandelier National Monument.
Valles Caldera National Preserve
Manhattan Project National Historical Park
Pecos National Historical Park