Check out our South Florida National Park trip report including Florida State Parks, Key West, Everglades National Park, Biscayne National Park, Dry Tortugas National Park, and Big Cypress National Preserve.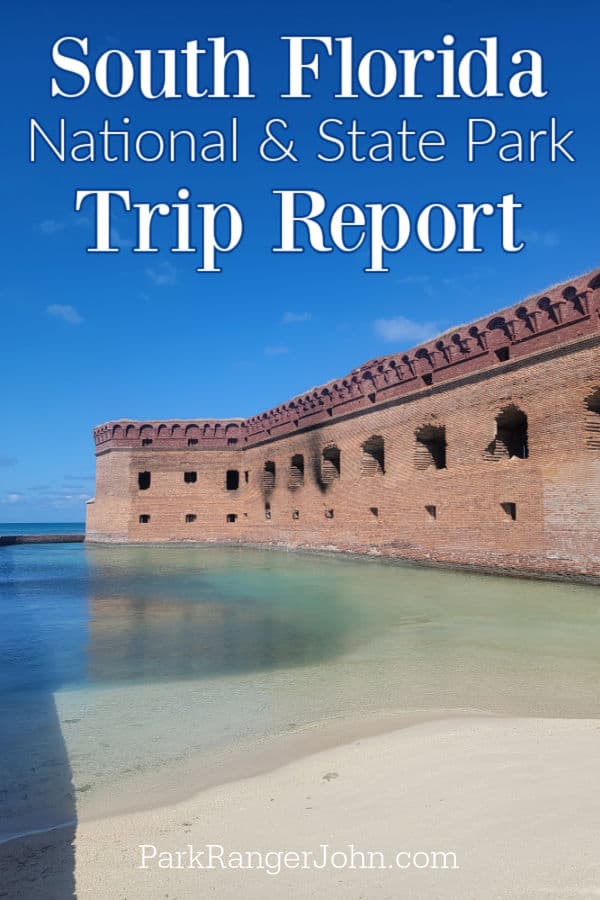 South Florida National Park Trip Report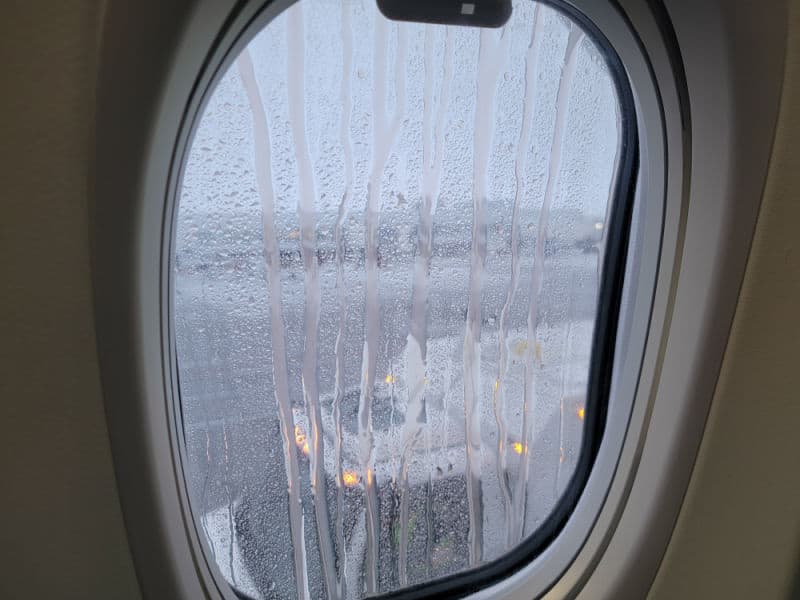 Day 1 – Spokane to Homestead, Florida
We left Spokane early in the morning so we could reach Florida and have time to head to the hotel. We ended up flying Spokane to San Diego to Fort Lauderdale, Florida so we could earn enough Alaska Airline miles to have status next year.
It was a bit longer of a flight but worth it to know that we have free bags next year and can enjoy some Alaska Airlines status.
It was quick and easy to pick up our rental car in Fort Lauderdale and start the drive to Homestead. I have to admit that it always takes a day or two to get used to South Florida driving.
We stayed at the Fairfield Inn in Homestead for the 1st night which provided easy access to Highway 1 and driving to Key West.
Day 2 – Florida State Parks and Key West
The three-hour time change flying from Spokane to Florida is always interesting. We started the day with a quick breakfast at Cracker Barrel before hitting US Highway 1 and heading to Key West.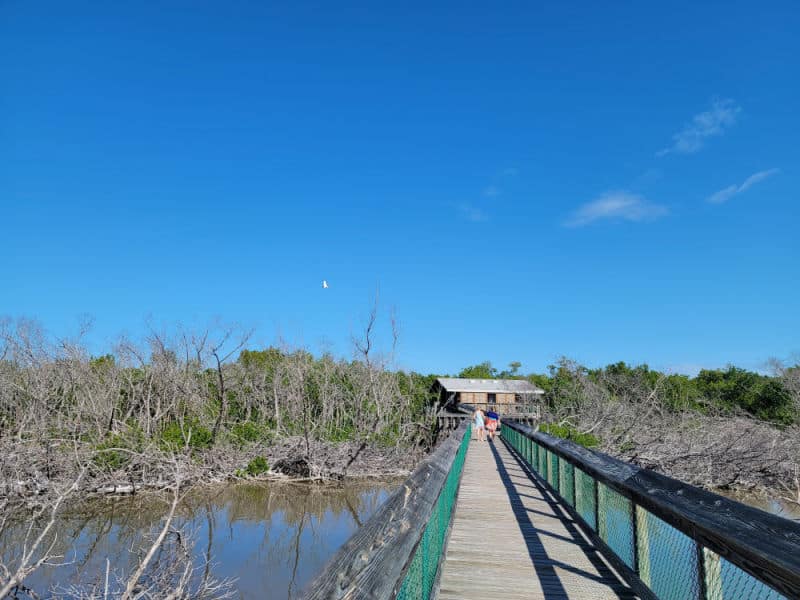 Our goal for the day was to explore a few Florida State Parks on our way down to Key West. We started at Long Key State Park. The park is still recovering from damage from Hurricane Ian.
They did not charge an entrance fee since the beaches were not really accessible right now. Even with hurricane damage, the boardwalk trail through the mangroves was really impressive. I would love to go back and visit early in the morning to see if there are amazing birds.
We saw one-night heron in the mangroves. The boardwalk trail is an easy walk through the mangroves and really shows how this ecosystem survives with the tidal changes and marshy water.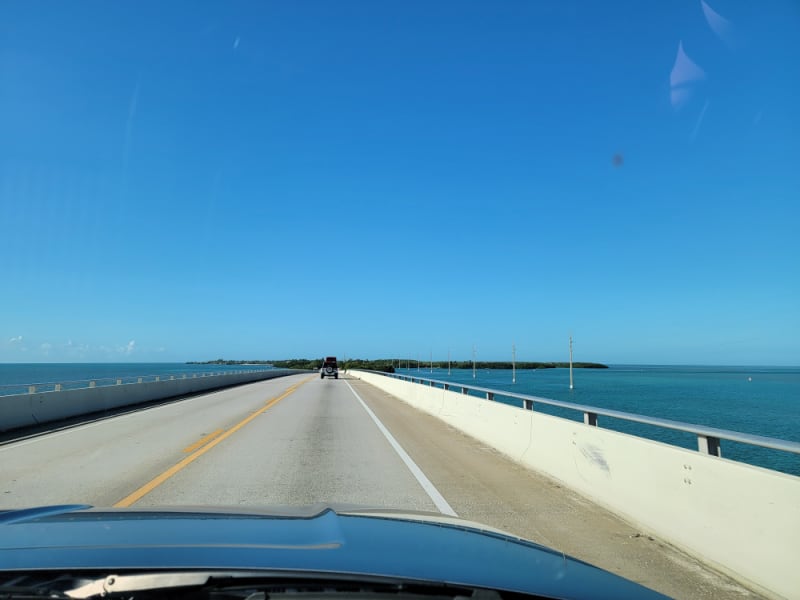 From Long Key State Park we continued down Highway 1 enjoying all of the random statues and Wyland whaling walls along the way. Our 2nd park of the day was Curry Hammock State Park.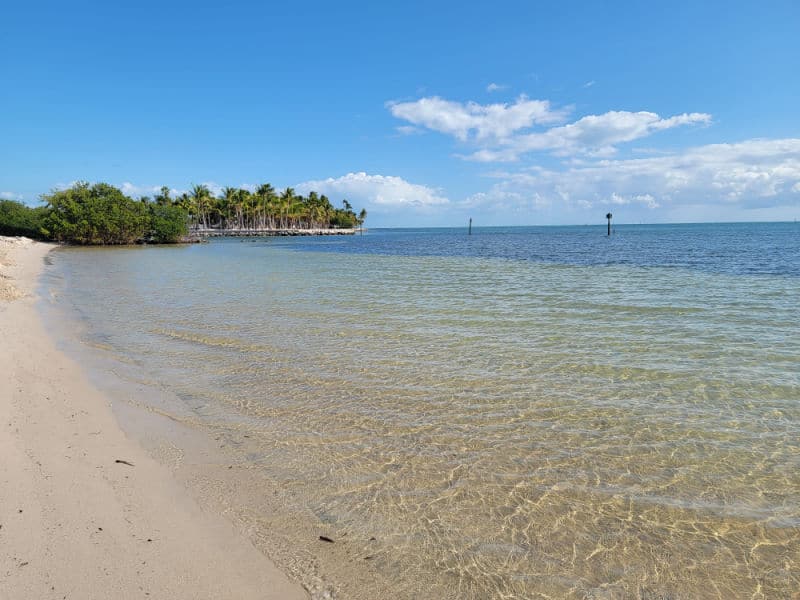 This Florida state park is the largest parcel of undeveloped land between Key Largo and Big Pine Key. We learned that the park has a large Peregrine Falcon population during the fall migration. This feels like the perfect reason to plan another southern Florida trip.
We enjoyed a gorgeous walk along the shoreline soaking in the Florida sunshine and marveling at how calm the water was. The park is known for its kayaking trail and kite surfing. There is also a great outdoor play area for kids.
Since we are not used to the hot Florida sun we headed back to the rental car after a while so we didn't burn. The temperature change from Spokane to South Florida was 60+ degrees hotter. We are loving not having snow on the ground and freezing temperatures.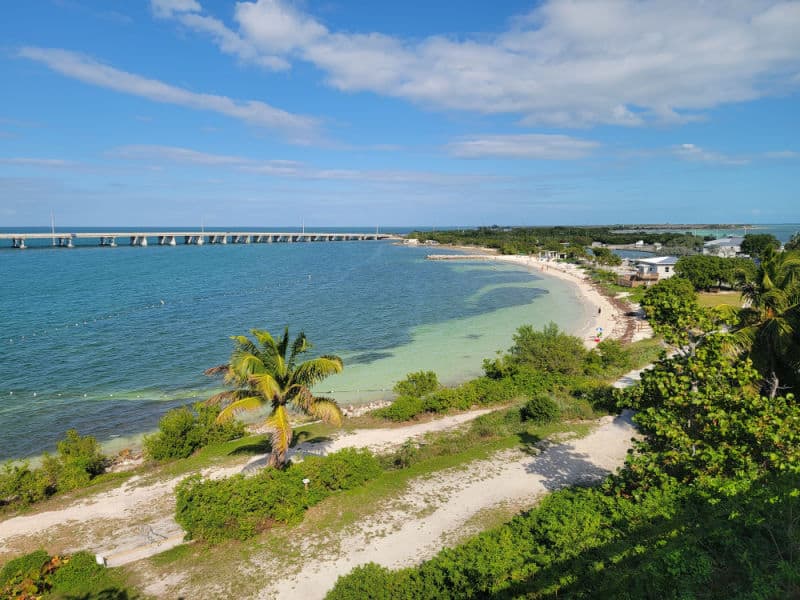 Our final Florida State Park of the day was Bahia Honda State Park. One of the cool things about visiting the state parks in the Florida Keys is how accessible they are.
The three we visited were located right off of highway 1. In fact you drive right through a couple of them as you drive from Key Largo to Key West.
Bahia Honda State Park offers amazing beaches, a cool rails to trail hike, and a nature center. The hiking trail up to the historic old Highway 1 offers gorgeous views over the park and out over the water.
The Bahia Honda Beaches have white sand, calm water, and tons of Florida sunshine. While were in the park there was yellow and purple warning flags for stinging animals in the water.
We did not see a ton of people swimming because of this but a lot of people were soaking up the sunshine on the beaches.
The park also offers snorkeling boat tours when the waters are calm.
We realized it was late afternoon and we had skipped lunch since we got distracted by all of the cool state parks on our way to Key West so we headed towards town to see what we could find.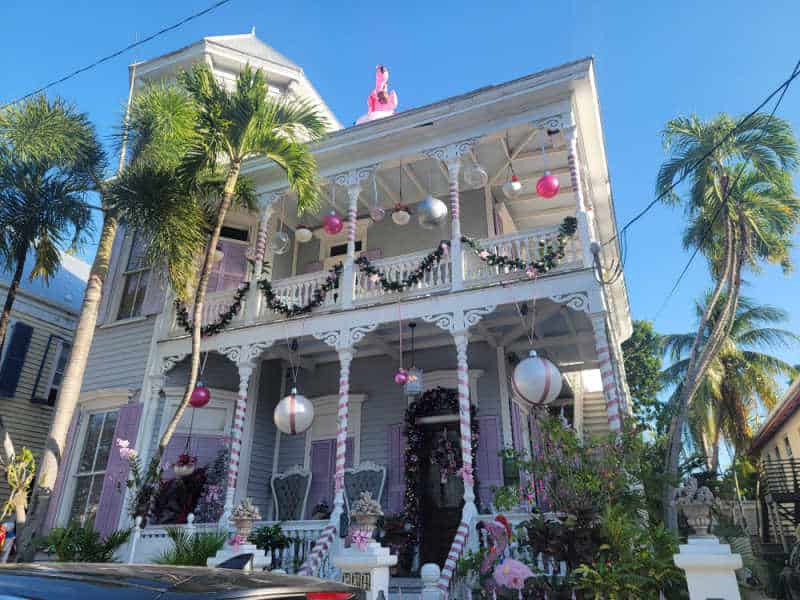 Our hotel room was not quite ready, so we spent some time exploring the streets of Key West and checking out a ton of holiday decorations.
Once we finally got checked into the Fairfield Inn in Key West we realized that we were exhausted. The time change and heat wiped us out.
Thankfully we live in the day and age that food delivery is quick and easy. We tried The Kolache Kitchen in Key West delivered to the room and it was fantastic!
If you like street tacos and/or kolaches we were really impressed. We would definitely order from them again.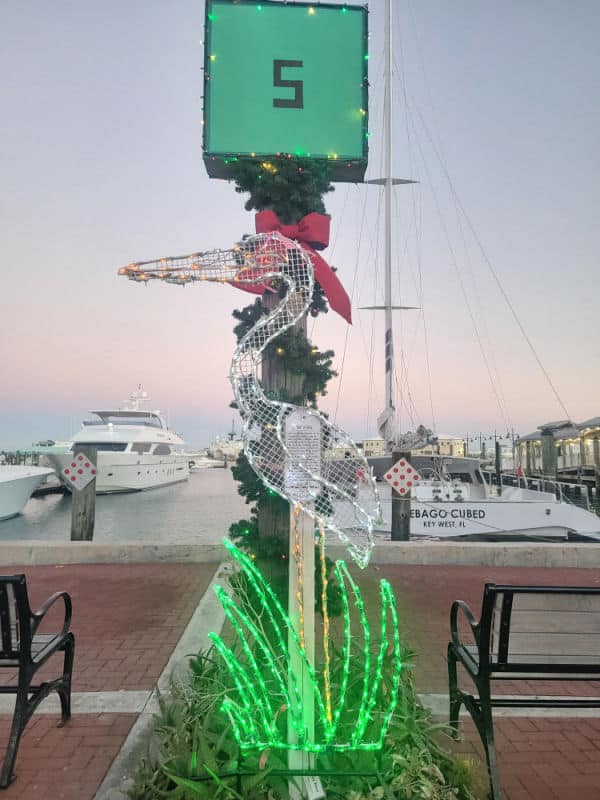 Day 3 – Dry Tortugas Ferry
After a great night's rest, we were up early to catch the Dry Tortugas Ferry to Fort Jefferson. We are so excited to explore Dry Tortugas National Park again. The ferry leaves early in the morning and we suggest going early enough to easily find parking and not have to rush to get checked in.
One thing to know is parking averages $40 for the day. There is no free parking in Key West near the Dry Tortugas Ferry. There are a couple of paid parking lots within a block or three of the ferry terminal.
We suggest arriving early so you get an early boarding pass number. Guests are invited onto the boat in order of their entrance tickets.
If you want to sit in a specific area on the boat we suggest arriving early so you have the opportunity to pick where you want to sit.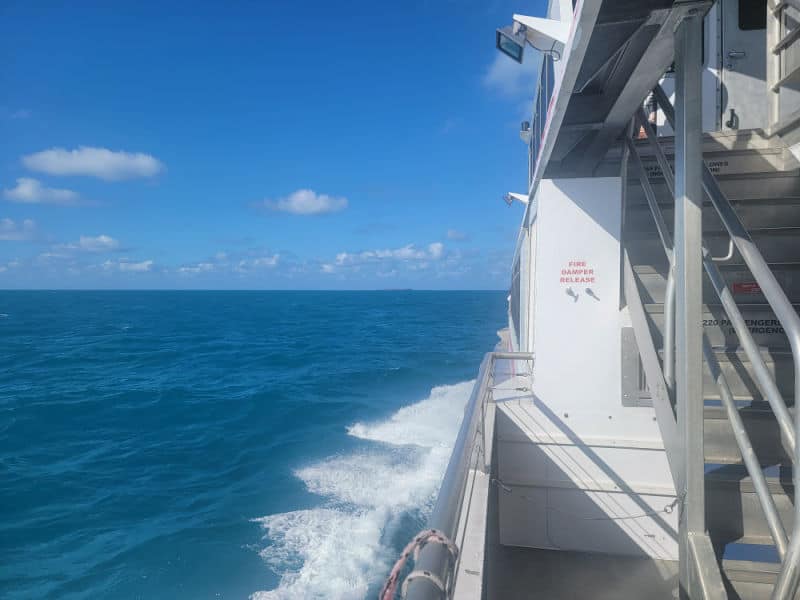 We enjoyed a gorgeous semi-calm trip out to Fort Jefferson. There were a few bumpy moments that had people not feeling that great but overall it was a pretty smooth ride out to the park.
If was the perfect opportunity to nap in the warm weather.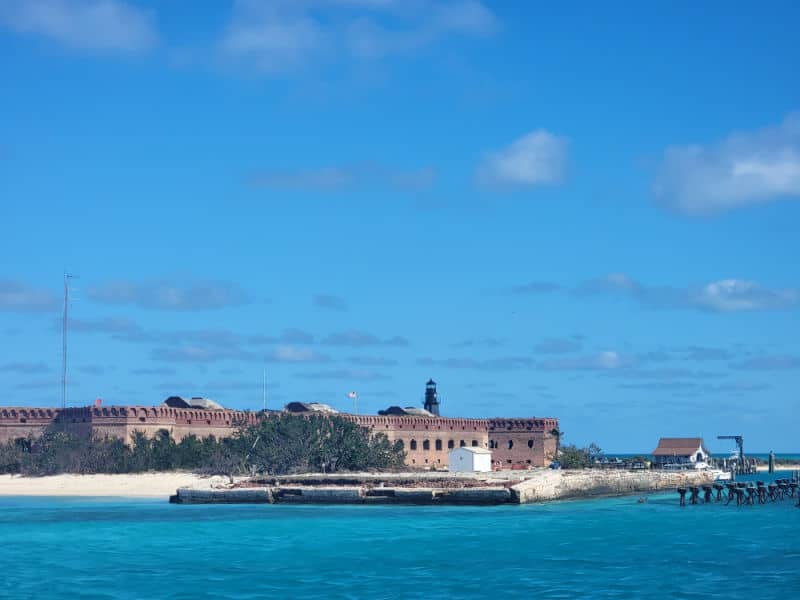 When the ferry to Fort Jefferson arrives you can take a walking history tour with one of the Dry Tortugas Ferry guides or wander on your own. Since we have been to the park before we decided to wander on our own.
We spend time exploring the fort, bird watching, and soaking in the amazing Florida weather.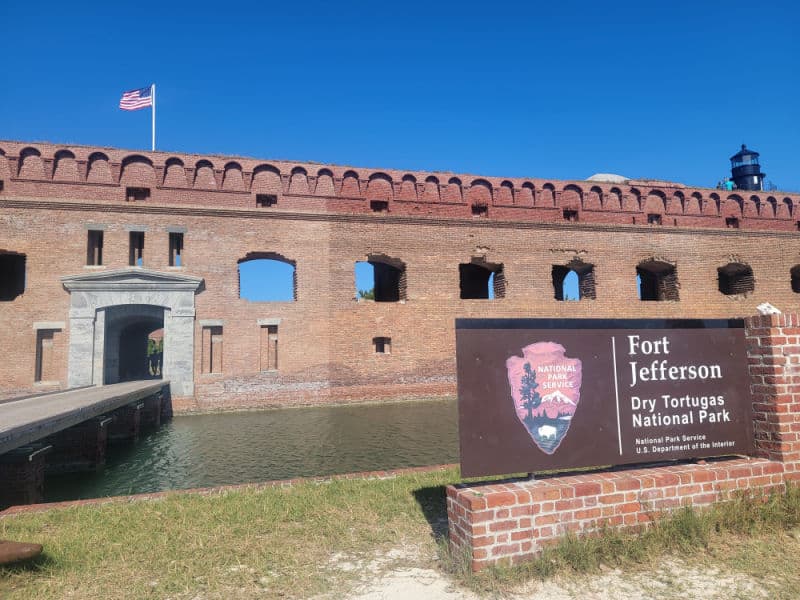 Spending time at Dry Tortugas National Park is unbelievable. This trip it was really interesting seeing some of the damage from this year's hurricanes. There was brick damage and areas of the fort that were marked to not enter due to falling bricks.
The hurricanes and weather have also brought in additional sand that has created longer sand bars and made it where visitors can walk out to nearby islands. These islands are only open seasonally when there are not nesting sea bird colonies on them.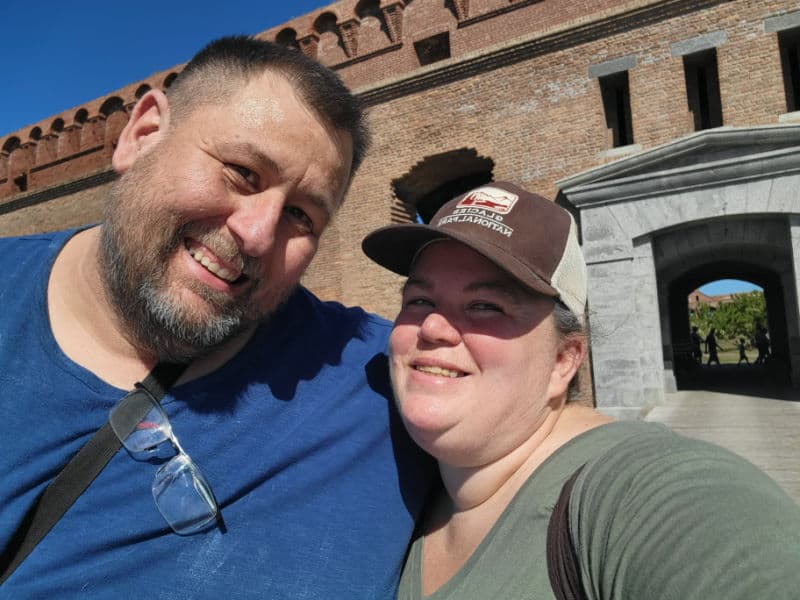 Lunch is served on the Dry Tortugas Ferry which a sub sandwich, chips, and cookies are included in the ferry price. They also have water, tea, and lemonade to drink. If you are not a fan of these options they do have other items available for purchase.
The ride back to Key West was a bit rougher and a few people definitely felt it. The ship does sell individual doses of Dramamine if guests need them but you have to take them early enough for them to work during the ride to the park or back again.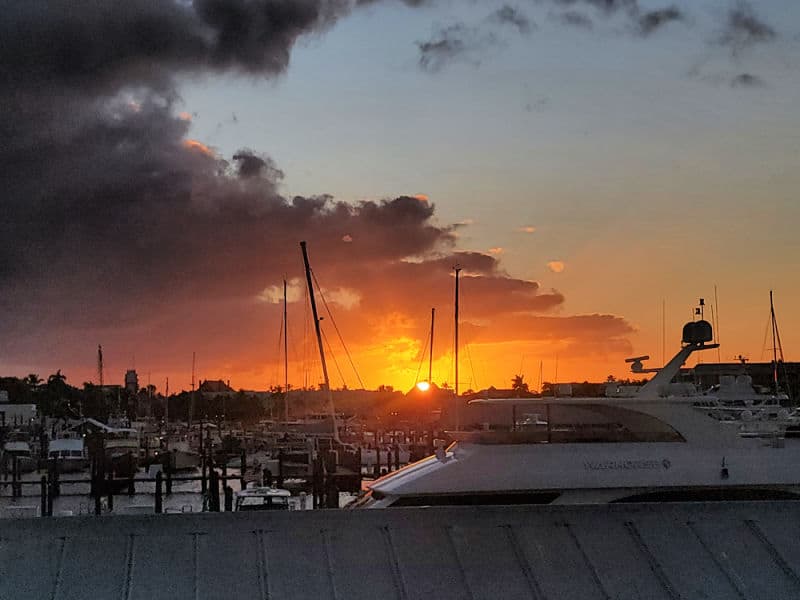 After an epic day at Fort Jefferson and sitting on the ferry in the hot sun we were wiped out. We decided it was another night to order food delivery to the hotel. Thankfully there are a ton of food delivery options in Key West.
We ended up ordering way to much pizza from Duarte's Pizza. We had no idea just how big the pizzas were going to be until they arrived. The calzone my wife ordered ended up being a full-size pizza folded in half to make a calzone.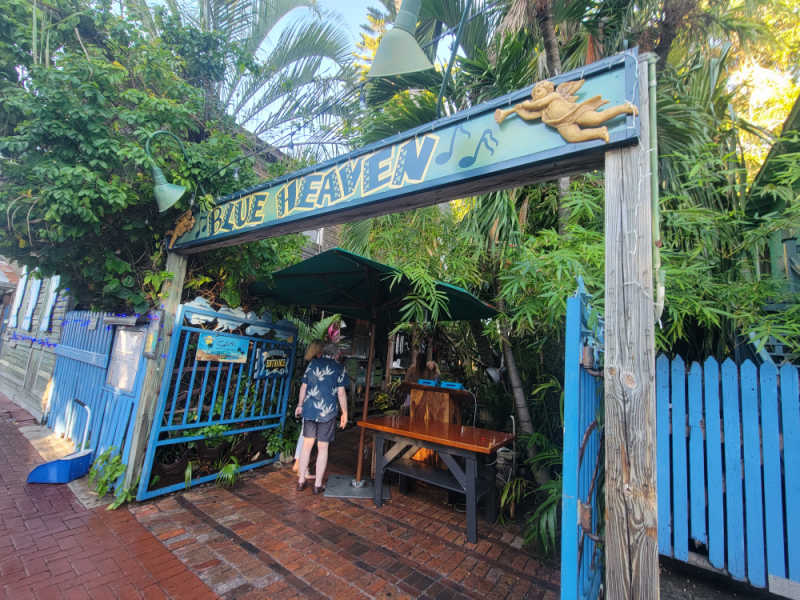 Day 4 – Key West to Homestead, Florida
We started the day having breakfast with the roosters and chickens at Blue Heaven! This is one of our favorite Key West Restaurants and we try to visit every time we are in the Keys.
The atmosphere is eclectic and so much fun. You literally have baby chickens running around in between your feet under the table while enjoying breakfast. There are huge gorgeous roosters crowing from the rooftops above your head and chicken families scurrying all over the place.
It is a true Key West restaurant experience. Plus, the food is amazing! You need to order one of their amazing eggs benedicts with lime hollandaise sauce. Hello yum! I had the beef tenderloin benedict and it was phenomenal.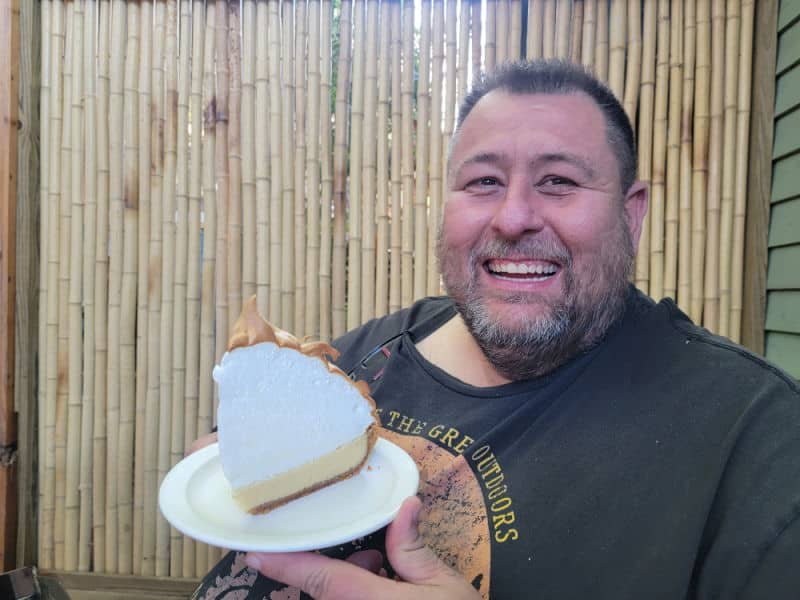 Plan to finish breakfast with a slice of their world-famous key lime pie! It is a must-try when visiting Blue Heaven. Piled high with meringue this is a slice of key lime pie goodness you will want to take pictures with or at least I always do. LOL!
After an amazing breakfast, it was time to head to Fort Zachary Taylor State Park near downtown Key West. This historic fort state park also has one of the best beaches in Key West. Fort Zachary Taylor beach is perfect for lounging, walking the coastline, and watching boats sail by.
It is worth noting that Key West beaches are not soft white sand, they are filled with coral pieces, rocks, and shells so you want to make sure you have beach shoes that can handle walking on tough terrain and a thick beach towel.
There are areas with less beach debris but they still have small rocks and shell pieces.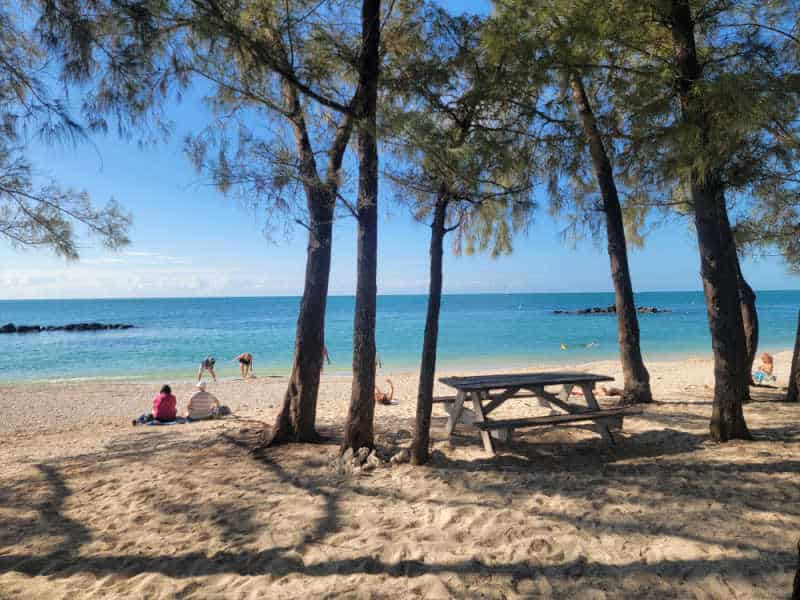 Fort Zachary Taylor SP has a great café on site, kayak and beach umbrella rentals, and picnic tables that are perfect for enjoying a meal with a great beach view.
The other highlight of this amazing Florida State Park is being able to wander all over the fort. You can explore the grounds of Fort Zachary Taylor and walk along the top of the fort to see amazing views.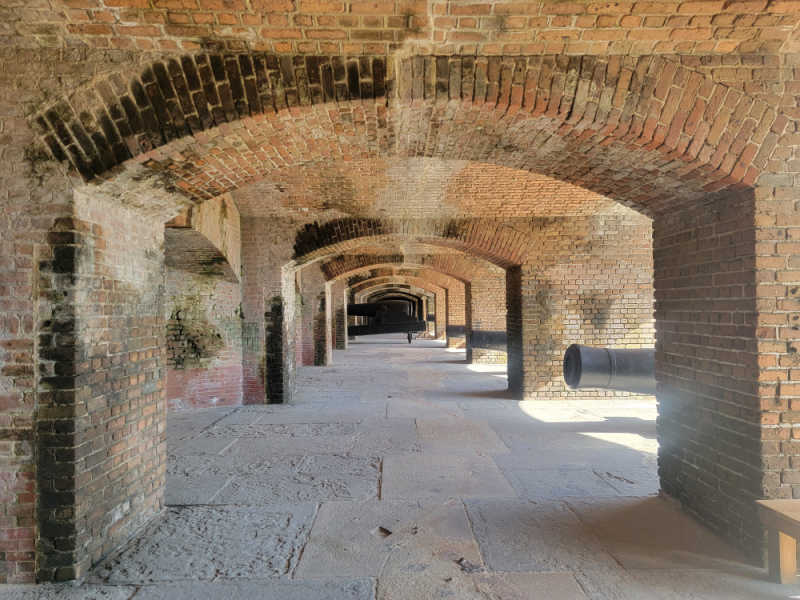 We spent a couple of hours exploring the fort and beaches before heading north on US Highway 1.
We had hoped to visit an epic beach restaurant on our way north out of Key West but had so much fun at Fort Zachary Taylor SP we ended up with a fast food lunch.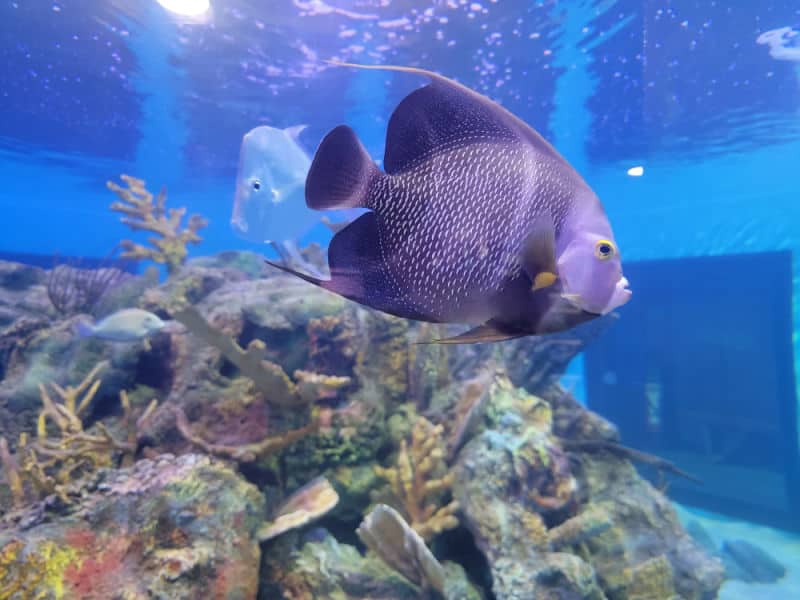 It was worth it to make sure we arrived at John Pennekamp Coral Reef State Park on time for our glass-bottom boat tour. Prior to our boat tour, we checked out the amazing visitor center that includes a giant aquarium of tropical fish.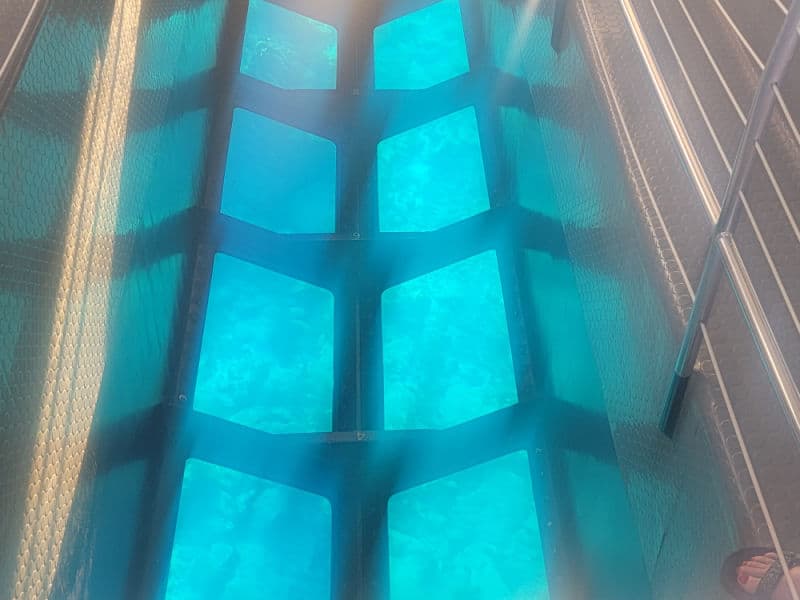 The Glass Bottom Boat tour travels out to Molasses Key and has a marine biologist on board to point out the different tropical reef fish and corals seen below the boat.
I wish I could say that we spent the entire time gazing in wonder at the coral under the boat.
Unfortunately, both my wife and I found out that glass bottom boats make us seriously motion sick and we ended up spending the majority of the boat ride on the top deck savoring the breeze and watching the snorkeling boats near the reef.
My wife rarely gets seasick and she was not feeling the glass bottom. If you are prone to seasickness you will definitely want to prepare for this tour. I have a feeling it is not that uncommon after the number of times the crew mentioned how to handle being seasick.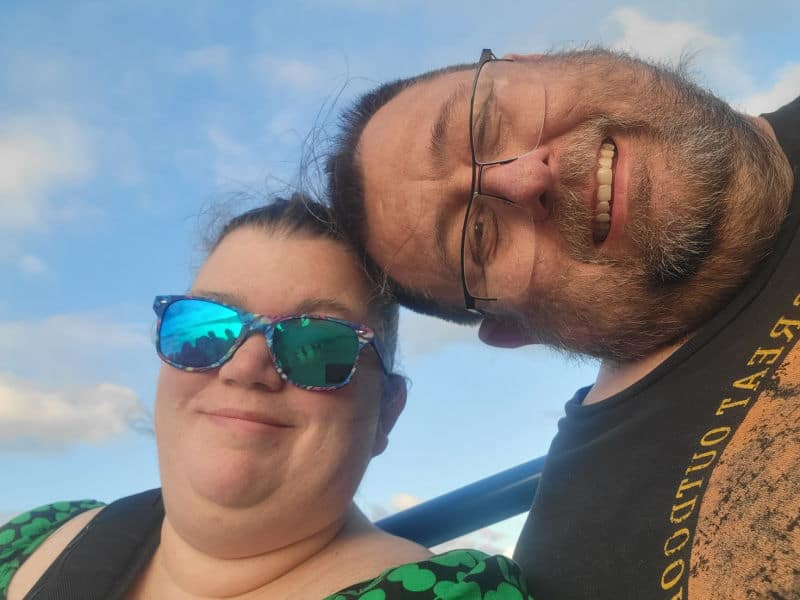 Even not feeling the best we truly enjoyed being on the boat and seeing more of this gorgeous Florida State Park.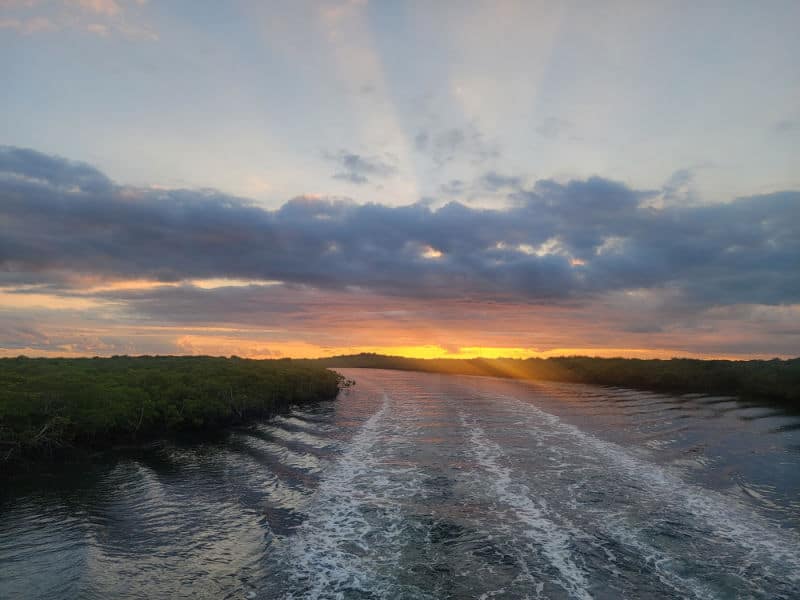 We watched the sunset as the boat was making its way back into the park. We had just enough time to check out a couple of the park's beaches before heading out toward Homestead.
We stayed at the Fairfield Inn in Homestead and used it as our base for the next few days to check out Everglades NP, Biscayne NP, and Big Cypress National Preserve.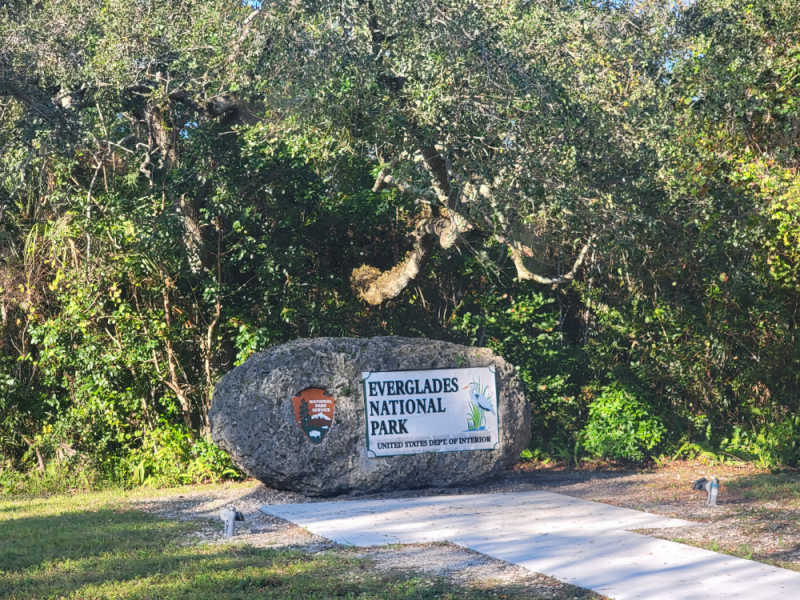 Day 5 – Everglades and Biscayne National Parks
We started the day wandering the Anhinga Trail in Everglades NP. This is one of our favorite trails to walk because you never know what you will see along the path.
The 1st thing we ran into right past the visitor center was a nice size alligator napping in the early morning sunshine.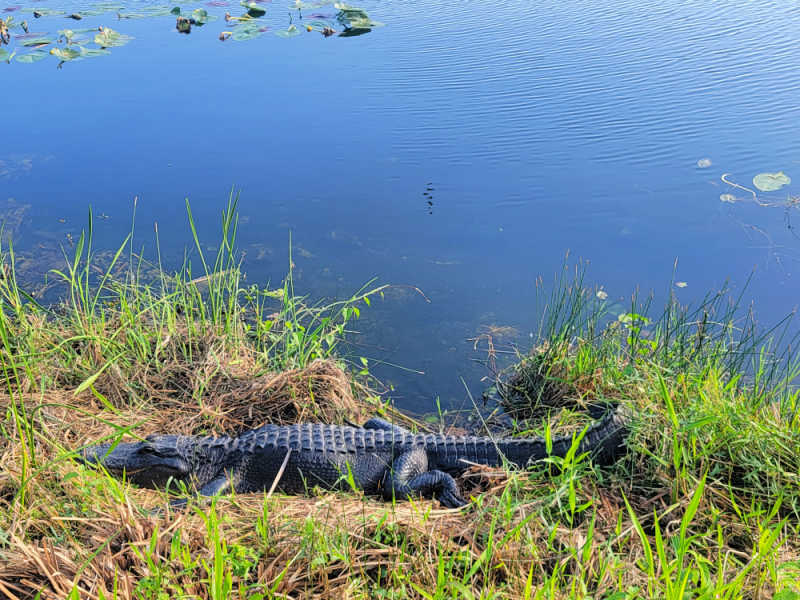 We were not sure how many gators we would see since December is after the wet season but can still have pretty high water depending on storms.
We ended up seeing two alligators along the trail plus anhinga, purple gallinule, lots of turtles, fish, and small birds.
The water clarity was honestly amazing and we could see a ton of fish and turtles among the grass.
After wandering the Anhinga Trail it was time to head towards Miami and our Stiltsville Boat Tour. We did need to stop at Robert Is Here for a key lime milkshake.
No trip to the Everglades is complete without at least one stop at Robert Is Here. They have the most amazing milkshakes and fresh fruit.
We drove up to South Miami to take a boat tour of Stiltsville in Biscayne Bay. I have to admit when we arrived for the tour they told us that we were not on the tour list.
Yep, we showed up a day early to the tour. Thankfully they were able to change our reservations and the boat tour was not sold out.
We might have completely marked our schedule out of order and on the wrong day for a few things.
One good thing is we didn't end up missing any tours and we were able to book an Everglades Boat Tour that we didn't think we would be able to make happen.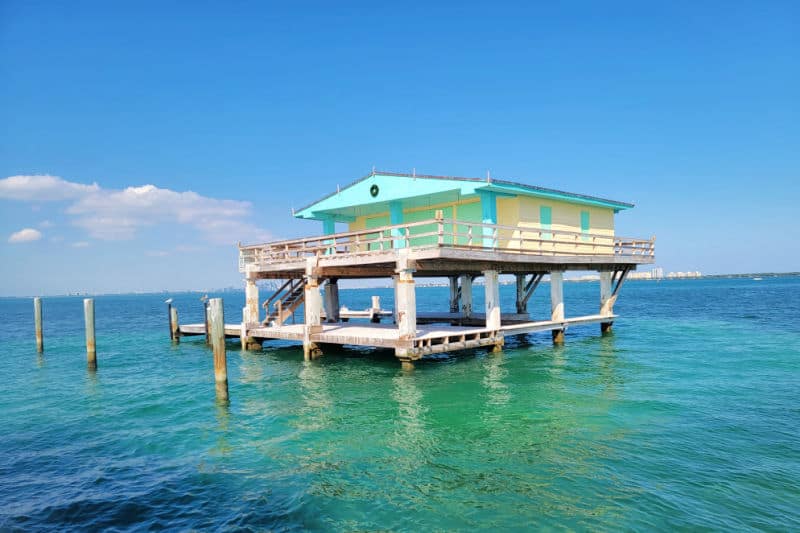 The Stiltsville Tour was absolutely amazing! We learned so much about this historical part of Biscayne National Park and the weather was perfect.
We also saw Atlantic Bottlenose Dolphins, manatees, barracuda fish, and a ton of seabirds.
I can't wait to share an entire post with photos and videos about Stiltsville it was that amazing.
After our tour, we headed back towards Homestead to spend more time in Everglades NP. We checked out Long Pine Key Campground and were really impressed with the size and spacing of the campsites.
We walked one of our favorite Everglades Hiking Trails the Mahogany Hammock Trail. This trail truly immerses you in the Mahogany Hammock.
After wandering the trail we drove down to Flamingo in hopes of seeing the sunset over the bay. Sadly we arrived 10 minutes too late but the view along the way was amazing.
We were able to see the new Flamingo Lodge and Restaurant that is under construction and hopefully will be completed by Spring 2023.
It looks amazing!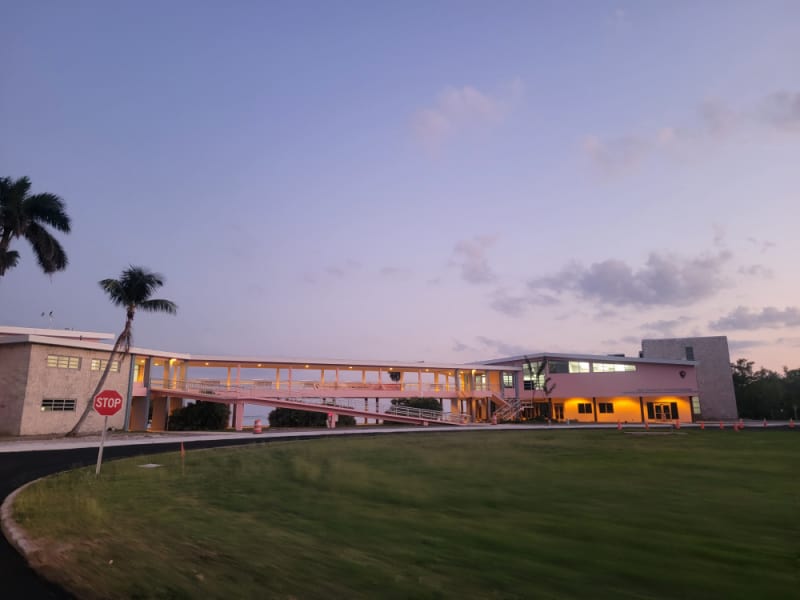 We enjoyed a leisurely drive out of the park in the dark. Thankfully we didn't see any wildlife on our way out of the park.
A quick pick up of dinner from Cracker Barrel and it was back to the hotel.
I am going to admit that we had to double-check all of our tours and travel info for the rest of the trip because we managed to mess up our printed schedule somehow.
Day 6 - Everglades and Big Cypress
You know how I mentioned that we completely messed up the excel spreadsheet of our day-to-day plans...this led to us figuring out that we had time open and we could add in another tour.
AND when we were looking at Everglades Tours we realized the boat tours of 10,000 Islands were open again.
They had been closed for a few months due to hurricane damage so this was an epic surprise. We quickly booked an early morning 10,000 Islands boat tour.
From the Fairfield in Homestead, it was a two-hour drive to Everglades City. We decided to leave early in the morning and see if we could find some epic birdwatching along the way.
As we were driving towards the Oasis Visitor Center and Big Cypress National Preserve the surrounding area was filled with foggy morning mist.
When we pulled up near the visitor center we were in awe seeing the hundreds of birds in the canals nearby.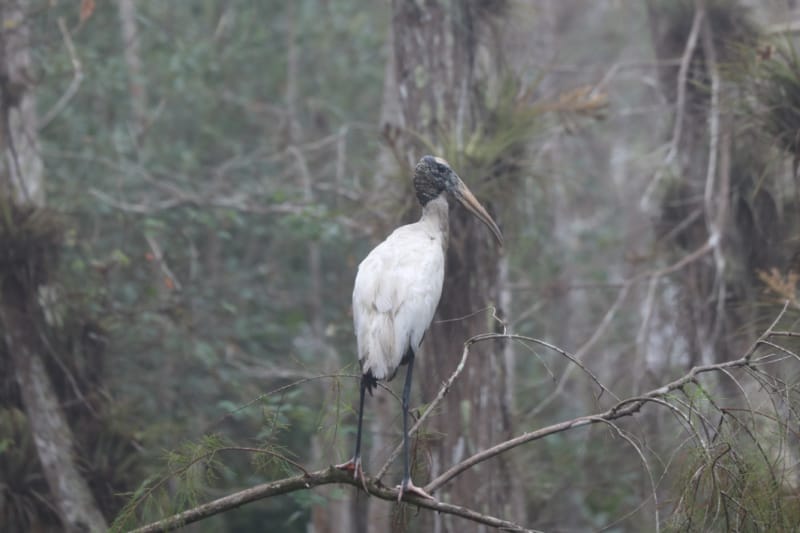 We saw Roseatte Spoonbills, Egrets, Wood Storks, little blue herons, great blue herons, and so many more all in the same area.
Plus multiple alligators! It was epic and we took a ton of photos and videos while also trying to keep an eye on the clock and not miss our tour.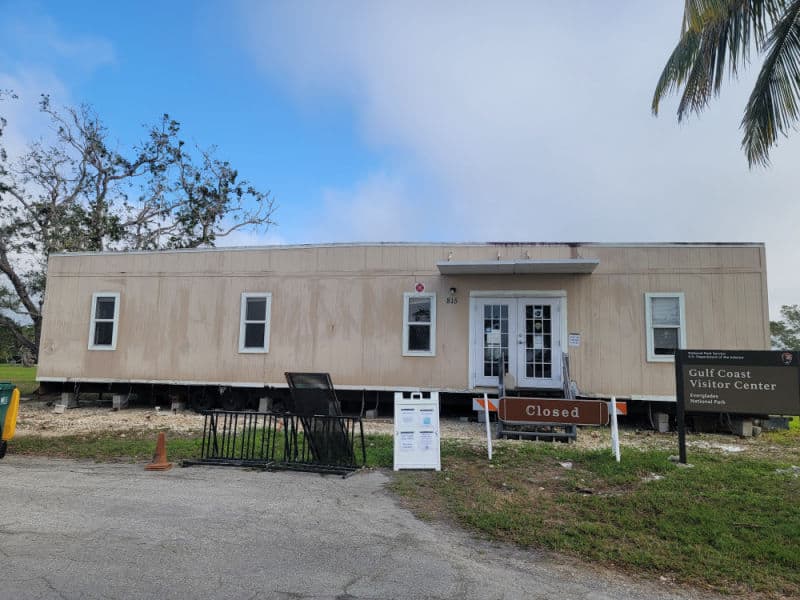 We finally dragged ourselves away from the birds and finished up the drive to Everglades City. The park has started running boat tours again but the visitor center sustained damage and is not open.
The Ten Thousand Island Boat Tour was amazing!!!! We saw more birds, Atlantic Bottlenose Dolphins, and a Spotted Eagle Ray jumping out of the water.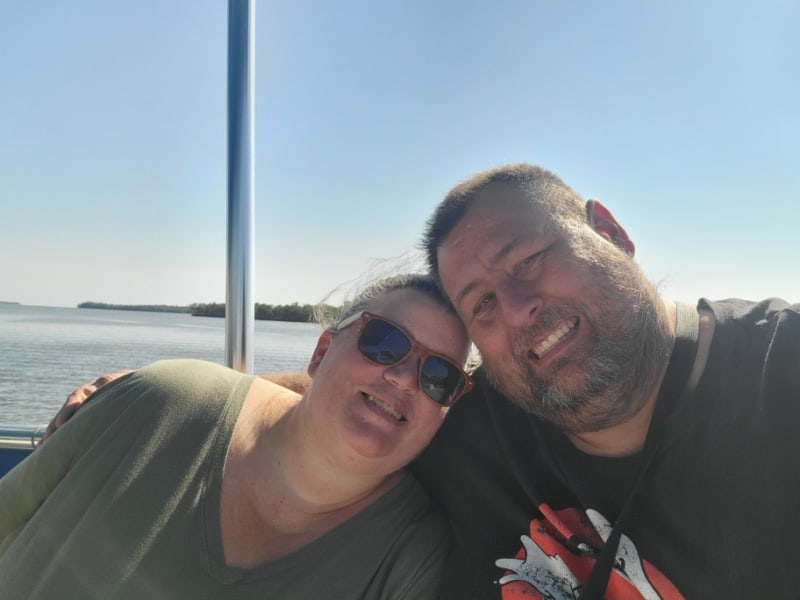 The weather was perfect and we loved this 90-minute tour. Definitely a top thing to do in Everglades NP.
After the boat tour, we headed back on the Tamiami Highway to Big Cypress National Preserve. We explored the Turner River Road, Upper Wagonwheel, and Birdon Road Loop Drive.
The birdwatching was EPIC!!! It was hard to move the car at times because there were so many birds and gators to photograph.
After a couple of hours exploring this part of the park, we headed to Shark Valley in Everglades NP.
We booked the 4 pm Shark Valley Tram Tour to end the day. This 2-hour tram tour has a great guide who explains the history of the area, points out wildlife, and shares fun information.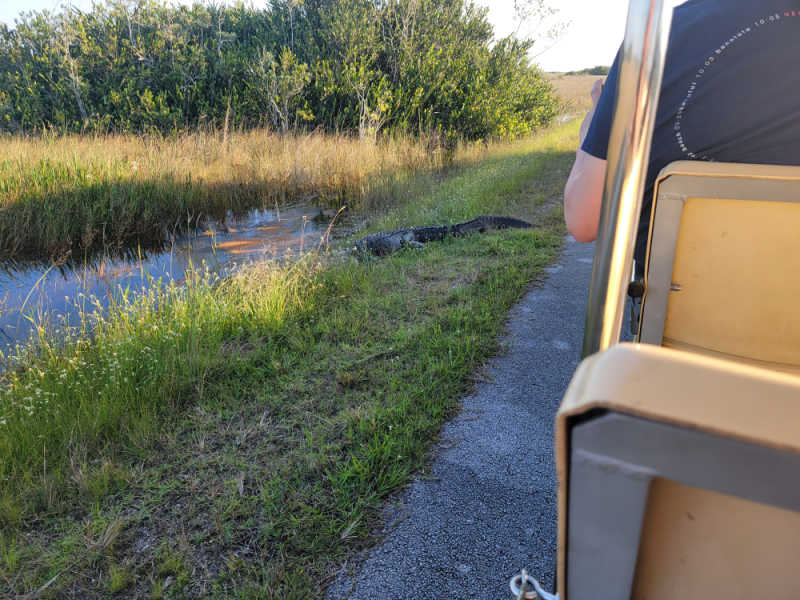 I heard another guest say that they walked up to an alligator thinking it was a statue because it was near a sign explaining how far to stay away from gators.
You can imagine this guest's surprise when the gator moved as he was approaching it. This is my Park Ranger John reminder that wildlife is wild...
We ended up seeing multiple gators on the tram ride along with some birds. The water was still fairly deep in Shark Valley so most of the wading birds were larger birds including Great Blue Herons.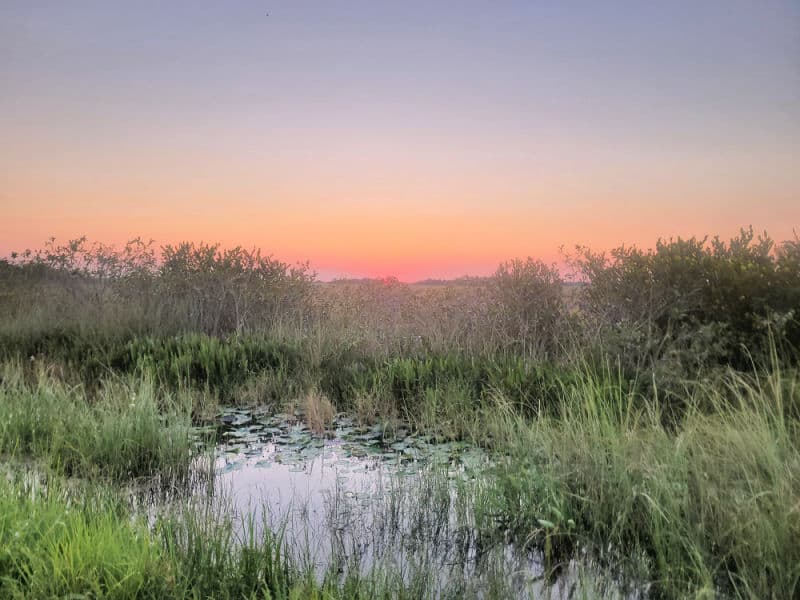 The end of our tour included an epic sunset over the sawgrass prairie.
It was sadly a dark drive back to Homestead since sunset is so early right now.
Day 7 - Everglades NP
We started the day with a quick fast food breakfast before heading back into Everglades National Park through the Homestead/Florida City Entrance.
There was a really great inversion zone of cool air causing the park to be enveloped in mist. It looked amazing on our drive down to Flamingo.
We had hoped to take an Everglades Boat Tour out of Flamingo but didn't time our arrival just right.
We did get time to explore the Flamingo Campground and Bayside Campground plus look at where the new Flamingo Lodge is being built.
They also have really cool-looking eco-tents in Flamingo that are a new National Park Lodging option.
The National Park Service is doing a ton of construction work in the Flamingo area including paving the parking lots, working on the visitor center, and so much more.
We are already talking about needing to plan a return visit for Spring 2023 when hopefully the new lodge opens.
We took a leisurely drive back through the park stopping for a ton of bird watching and soaking in the unique views of the Everglades.
One cool thing was we found ourselves using the knowledge we gained during the Shark Valley Tram Tour to talk about the landscape we were passing.
The information we learned on our tour really made us look at the landscape differently. I love when a tour helps you understand the park in a whole new way.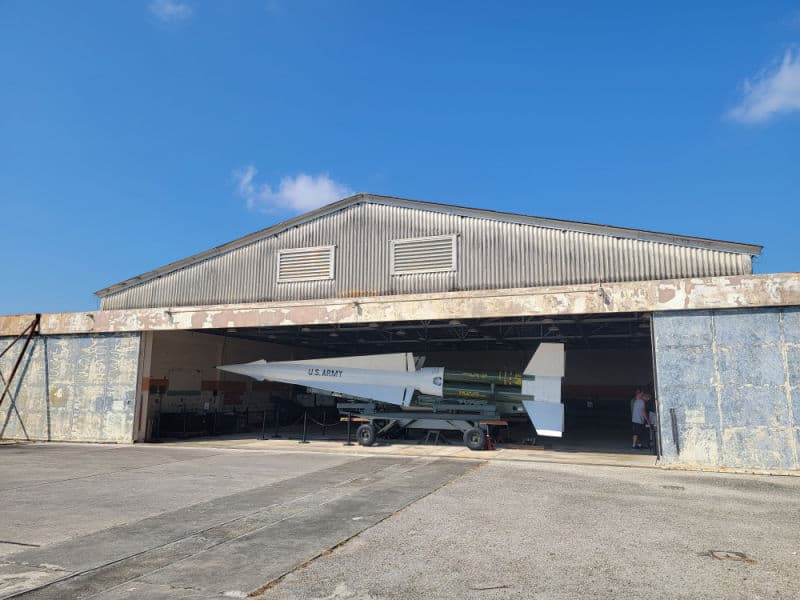 We finally got to the Nike Missile Base site while it was open. This site is only open from December through March a few hours a day with volunteers.
If you are going to be in the Everglades during this time it is a must-visit! I have to admit it is a bit crazy driving around a corner and seeing a nuclear missile in an airplane hanger.
A similar feeling to when you realize there were nuclear missiles along Interstate 90 at Minuteman Missile National Historic Site in South Dakota.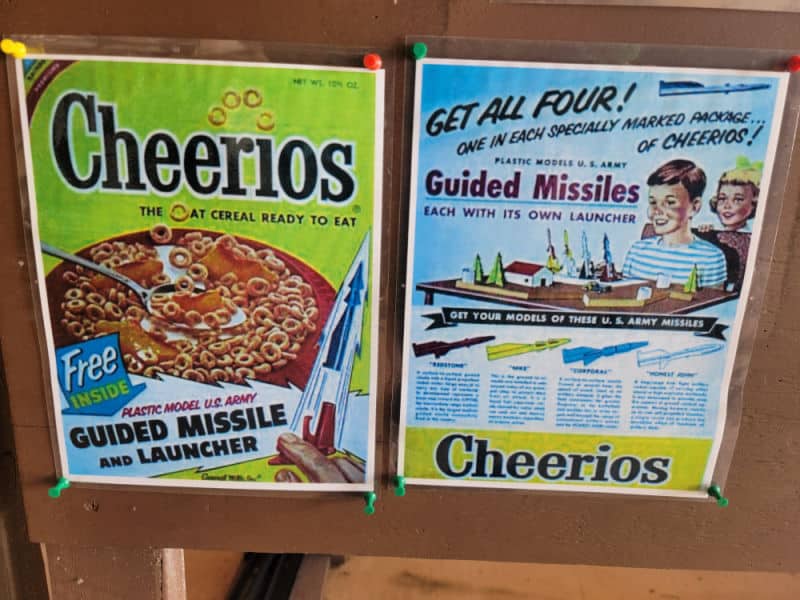 The volunteers did an amazing job telling us about the site and explaining its history. I am still shocked that at one time there were Cheerios boxes that advertised your own personal plastic missiles for the toys.
We thought about walking the Anhinga Trail one more time during this trip but realized what time it was and that my wife had a work call she had to be on.
This worked out great for me since we ended up parking at Robert is Here fruit stand while she handled her work call.
I had the joy of getting another key lime milkshake. This time I tried a mango key lime shake and it was great.
After my wife's work call we drove a little farther north and met up with a blogging friend we haven't seen in years.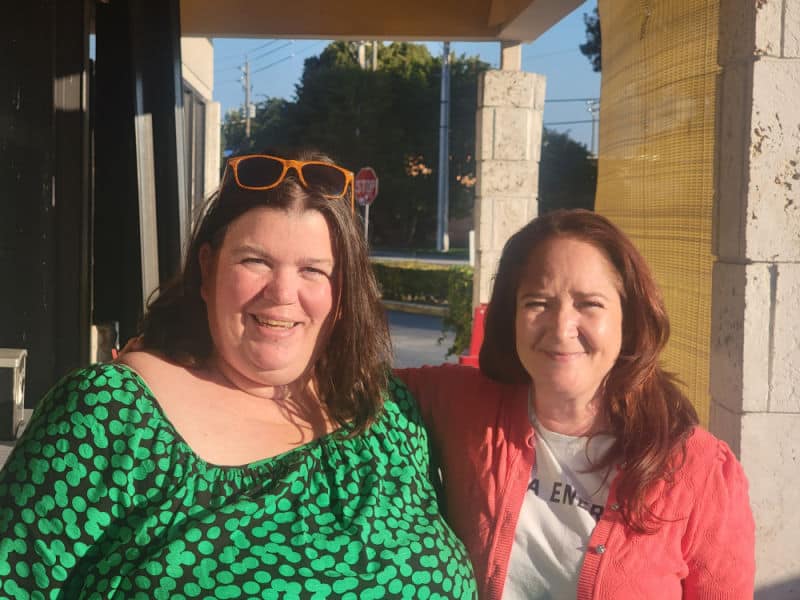 It was so much fun getting to see Jenn from The Rebel Chick and spending time catching up. We used to see each other a few times a year for work but in the past few years, everything has changed.
After a great lunch, we headed back across the Tamiami to the Oasis Visitor Center at Big Cypress National Preserve.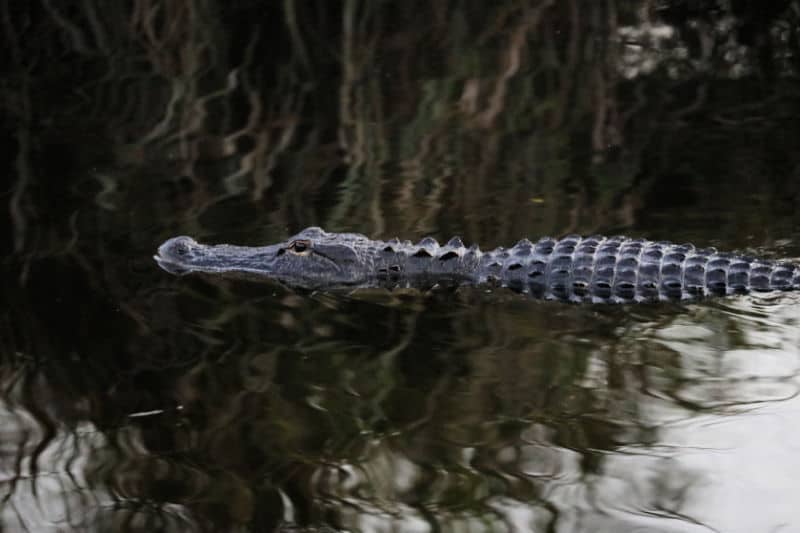 Our goal was to get a few more epic bird photos and maybe some gator pics too. We ended up arriving right at sunset.
The birds were a little hard to photograph with the light but we ended up seeing the largest gator we saw on this trip right in front of the Big Cypress Visitor Center. It was right below the amazing boardwalk.
The drive up to the Westin Cape Coral was an adventure. It got dark super quickly and I wasn't sure what was going to be on the road around every corner.
At one point I had to swerve quickly because a giant Great Blue Heron was standing in the middle of the road. I am going to fully admit to saying a few swear words quite loudly as my heart was pumping afterward.
There is definitely a reason they change the speed limit down to 45 mph at night on the Tamiami Road. WOW! That was quite the adventure.
We booked a really nice suite for the last night of our trip at the Westin Cape Coral Resort at Marina Village. Our goal is to get a great night's sleep in a Westin bed and spend the morning relaxing before flying back to snow.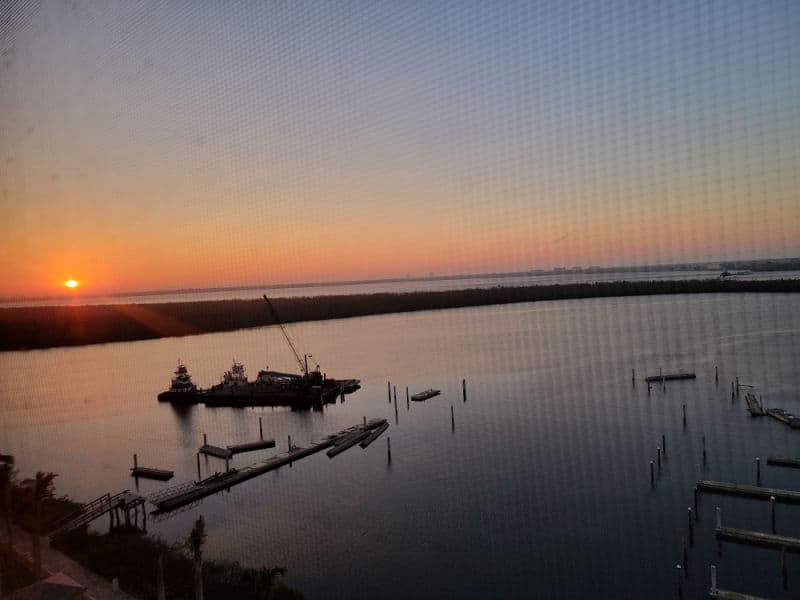 Day 8 - Florida to Snowy Spokane
We woke up to an amazing view over the water. This area was hit hard by Hurricane Ian a few months ago so there is still damage easily seen.
The boat docks and palm trees look like they were hit hard. We were really happy we could come and support the area even for one night.
This part of Florida is one of our favorites and we hope that it is able to recover from the storm damage.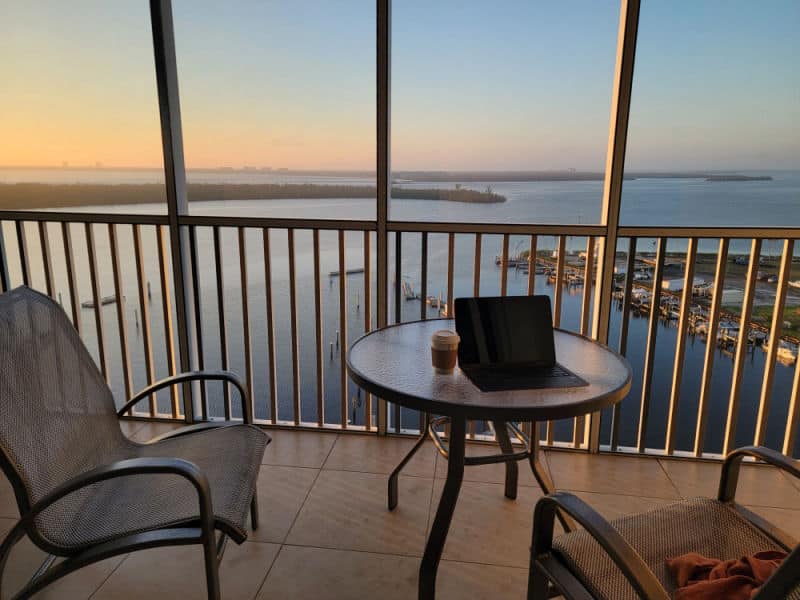 The causeway to Sanibel and Captiva Island has been repaired but they are only allowing residents and construction crews over the bridge.
We were not sure when we planned the trip if we would be able to hop over to Ding Darling National Wildlife Refuge and see how it sustained the hurricane.
We will definitely be back in the area as soon as they are open for visitors to help support the community.
On our way to the airport we stopped at Pair-A-Dice Fruit Stand in Fort Myers and picked up epic citrus fruits and a fresh key lime pie.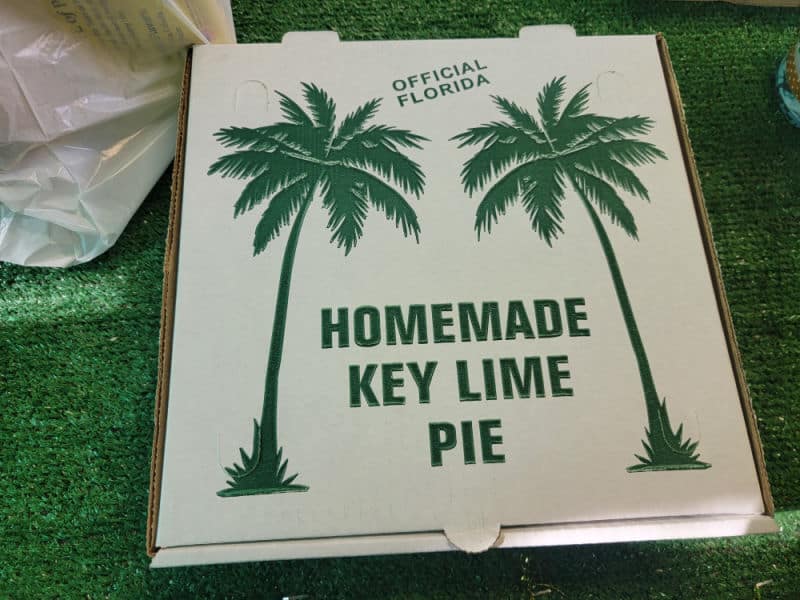 This fruit stand was amazing and we can't wait to visit again. For lunch, we stopped at the Nauti Parrot Oasis and I have to tell you it was fantastic!
The food was delicious, the staff was so much fun, and sitting outside soaking in the warm weather was just what we needed.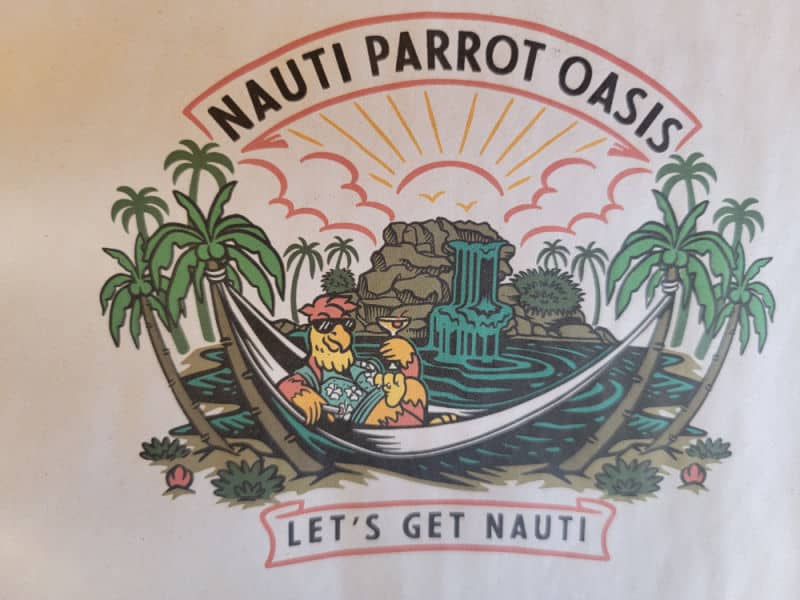 Sadly it was time to head to the Fort Myers Airport and head home. It is so hard to leave the Florida sunshine knowing we are heading back to snow.
Little did we know that when we got home at 1:30 am we would have to dig our SUV our of the snow and ice.
The snow berm in front of our house was much bigger than expected and we ended up getting stuck.
I have to say we were ready to book a return flight to Florida ASAP when this happened.
Now that we are home in Spokane we are working on sharing a ton of Florida National Park and Florida State Park guides from our trip.
Up next we are heading to a few national parks near San Francisco and then in February to some epic Hawaii National Parks.
Don't miss all of the National Parks near Miami!
Florida National Parks visited:
Florida State Parks Visited:
Long Key State Park
Curry Hammock State Park
Bahia Honda State Park
Fort Zachary Taylor State Park
John Pennekamp Coral Reef State Park
Hotels we stayed in
Westin Cape Coral Resort at Marina Village
If you are planning a National Park vacation the America the Beautiful/National Park Pass covers entrance fees for an entire year to all US National Park Sites and over 2,000 Federal Recreation Fee Sites.
The park pass covers everyone in the car for per vehicle sites and for up to 4 adults for per-person sites.
Buy on REI.com and REI will donate 10% of pass proceeds to the National Forest Foundation, National Park Foundation and the U.S. Endowment for Forestry & Communities.