Hayden Valley in Yellowstone National Park is one of two epic wildlife viewing destinations. If you are looking to see wildlife. Lamar Valley and Hayden Valley are some of the best wildlife viewing in the entire National Park System!.
What makes this area a haven for wildlife is the Yellowstone River meandering through the valley.
The river and valley provide everything wildlife needs to live their best life. Food, shelter, and water being the top three survival needs for wildlife.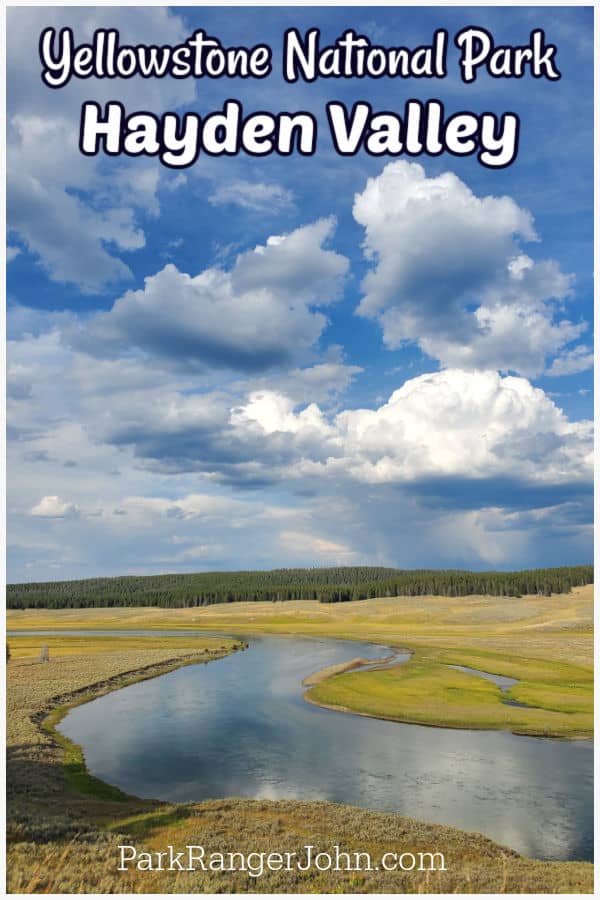 Hayden Valley - Yellowstone National Park
Location – North of Yellowstone Lake and south of Canyon on the main loop road.
Hayden Valley is incredibly easy to get to within Yellowstone NP. The stretch of road through Hayden Valley is not long but it is packed with a ton of wildlife. This also means that it can take much longer than expected to get to your destination if you happen to run into a "wildlife jam".
It is not uncommon to get caught in a wildlife jam and have a short drive turn into an hour-long adventure as you wait for bison to cross the road.
Yellowstone Wildlife to look for
Wildlife to keep a lookout for include Bison, Elk, Wolves, Bear, and Ducks.
Harlequin Ducks – LeHardy's Rapids near Hayden Valley is one of the only places in Yellowstone you can see Harlequin Ducks. They arrive for a short period of time in early Spring and then continue on in their migration.
Yellowstone Wildlife viewing includes elk, bison, wolves, grizzly bears, Black Bears, Bighorn Sheep, fox, deer, moose, and pronghorn antelope.
Make sure to plan time to visit Lamar Valley for additional wildlife viewing within the park.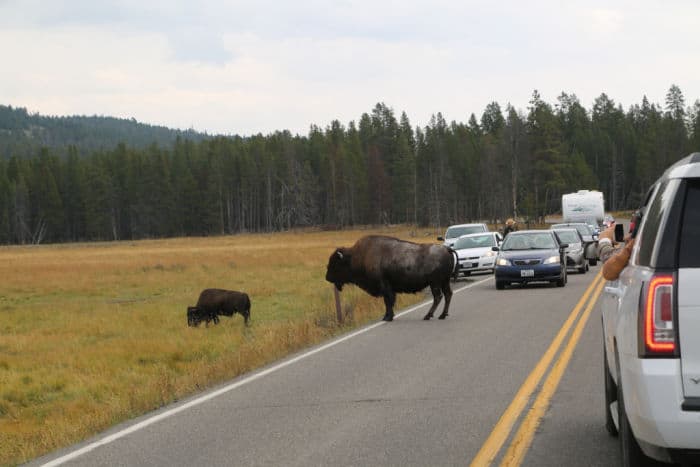 Safety Tips
I know that I mentioned wildlife safety in our Yellowstone Animal Guide but I feel like it needs to be mentioned again just in case.
PLEASE remember that just because bison look like super cute fluffy cows it doesn't mean they are not aggressive and LARGE.
Bison can run faster than you can and they are temperamental.
During our last trip through Yellowstone, we saw small children in flip-flops running down the side of the road to get closer to the bison. They ran right past bison in rut and didn't even stop to make sure they were safe.
Please make sure you have a conversation with everyone you are traveling with about wildlife safety.
The animals in Yellowstone are WILD! I know it can feel like a drive-through zoo because there are so many of them but trust me they are wild and not tame!
Being safe and careful during any encounters with wildlife will save you from being the next headline on social media and the nightly news.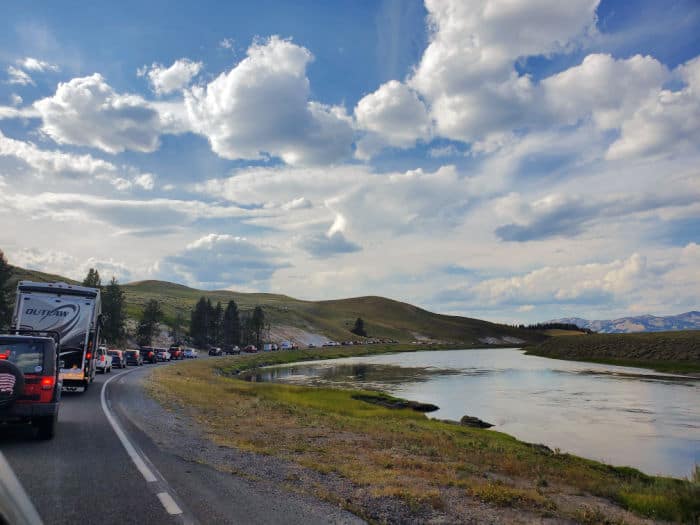 Travel Tips
There is a vault toilet in the middle of Hayden Valley but some days you may not be able to get to it because bison are next to it and who wants to wiggle through a bison jam to get to the bathroom.
It is worth stopping at Mud Volcano or Canyon to use the bathroom before heading into Hayden Valley.
Plan to spend a minimum of an hour if not more driving through Hayden Valley. Some days you can travel this portion of the road quickly and other days you may get caught in an hour-long Bison jam.
Plan to visit Hayden Valley a couple of times while spending time in Yellowstone. The bison move around a lot and you may drive through and only see them off in the distance. It is worth planning time to visit multiple times so you can experience the bison up close.
If you are looking to see wolf packs in Hayden Valley make sure to bring a spotting scope and comfortable chair.
To get out and explore more of the park the Mary Mountain Trail Nez Perce trail is a 20-mile long trail that stretches across the valley.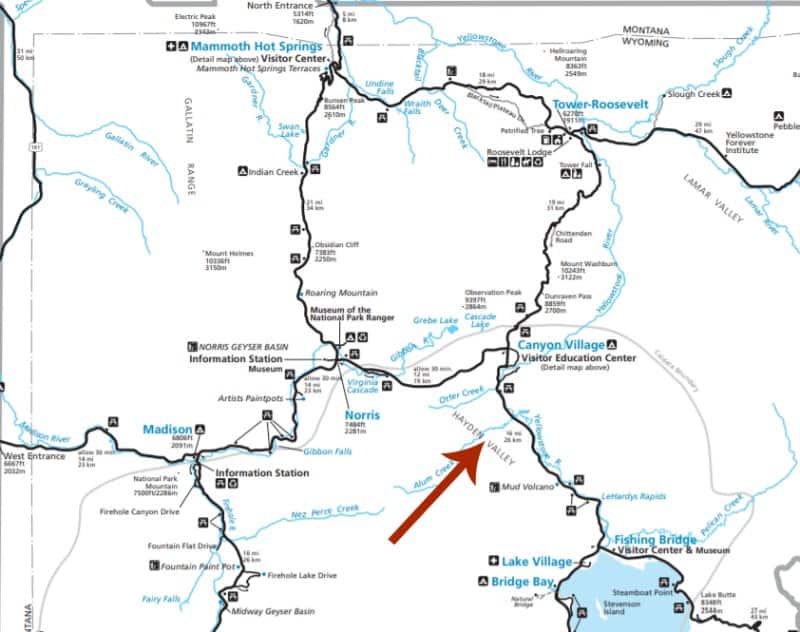 Where is Hayden Valley?
Hayden Valley is part of the Yellowstone Grand Loop Road. Located between Lake Yellowstone and Canyon Village.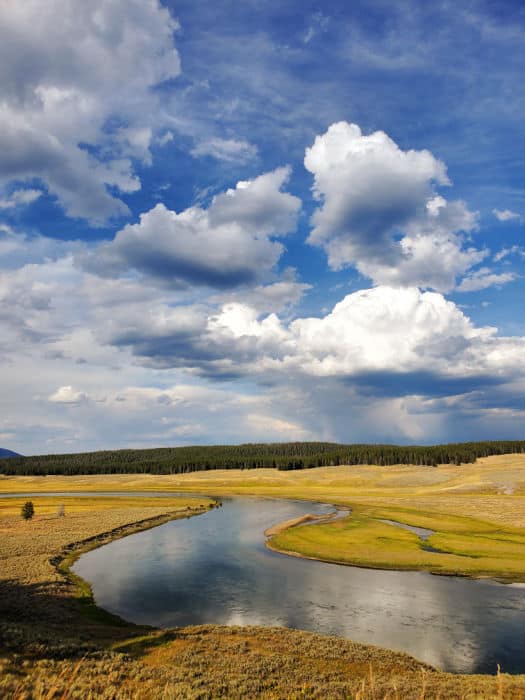 Closest Lodging
Canyon Lodge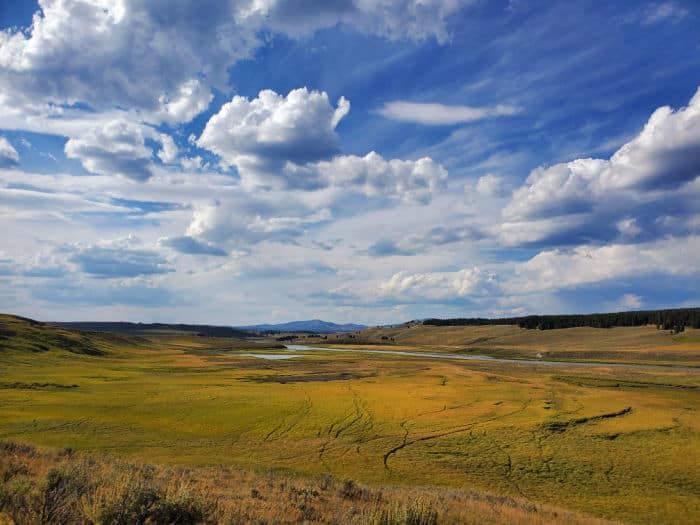 Closest Camping
Fishing Bridge Campground
Nearby attractions
Grand Canyon of Yellowstone
Lake Yellowstone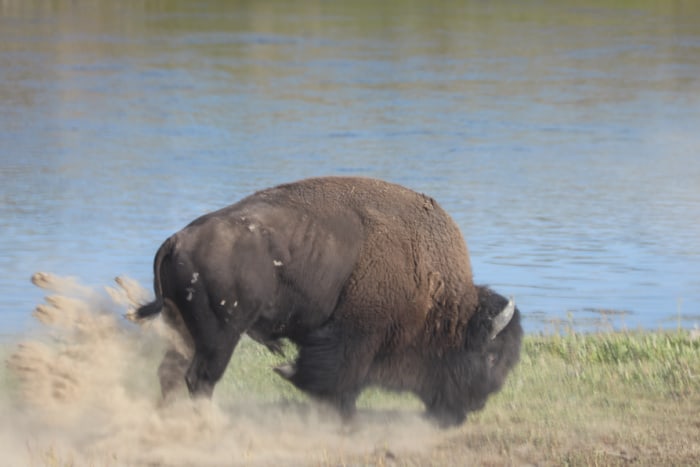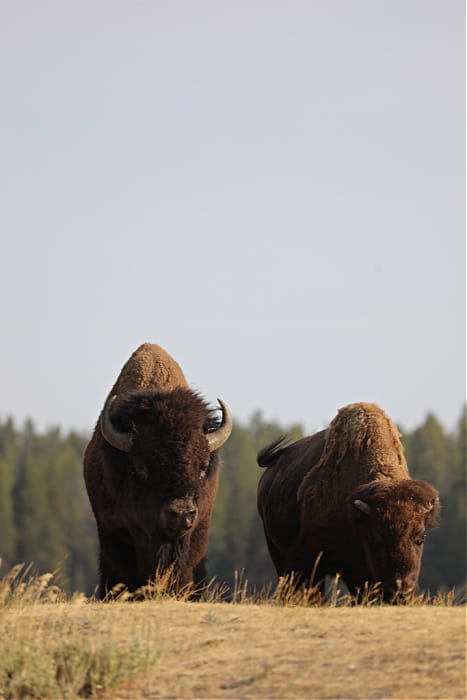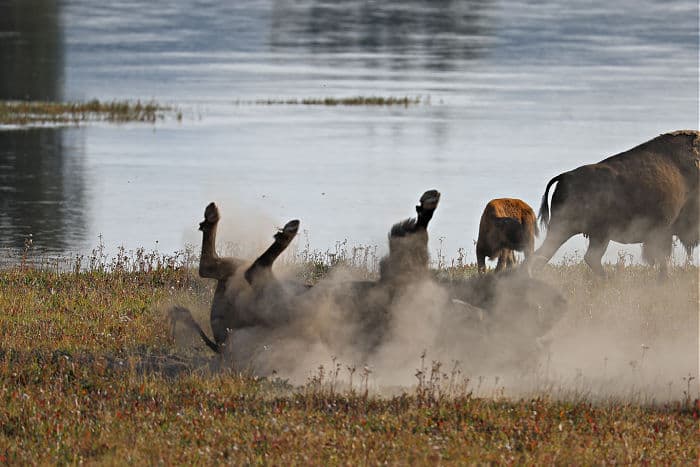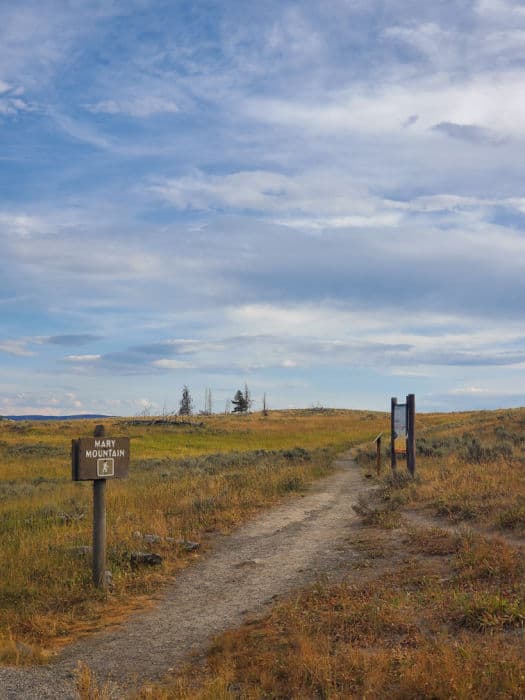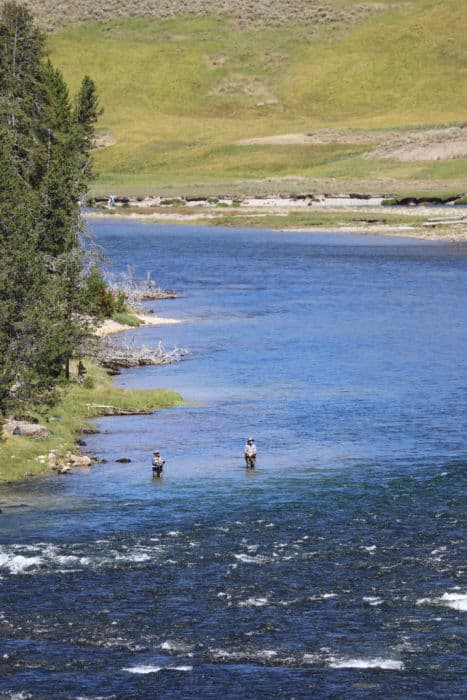 Additional Yellowstone Resources
Yellowstone Lodging Guide -Check out all of the lodges you can stay in while visiting Yellowstone National Park
Yellowstone Camping Guide - Check out all of the campgrounds available within the park.
Things to do Yellowstone - Check out all of the top things to do in the park.
Yellowstone Facts - Learn more about the unique features in Yellowstone.
Free National Park Days - Check out all of the days the National Park Service waives park entrance fees.
National Parks in Wyoming - Check out all of the parks you can visit while in Wyoming.
If you are heading south to Grand Teton National Park which we highly suggest everyone visits here are a few more resources for the Grand Teton.
Grand Teton Camping Guide - Find out about all of the great campgrounds within the park.
Grand Teton Lodging Guide - Check out all of the lodges within Grand Teton
Grand Teton Wildlife Guide - Check out all of the epic animals you can see in the park and the best places to see them.
Best things to do in Grand Teton - Information on all the best things to do and places to see while in the park.
If you are heading to Yellowstone during your trip don't forget to stop in John D Rockefeller Parkway along the way.