Hovenweep Campground is located just down the road from the Hovenweep National Monument Visitor Center. This front-country campground offers easy access to hiking trails and the opportunity to enjoy the night sky.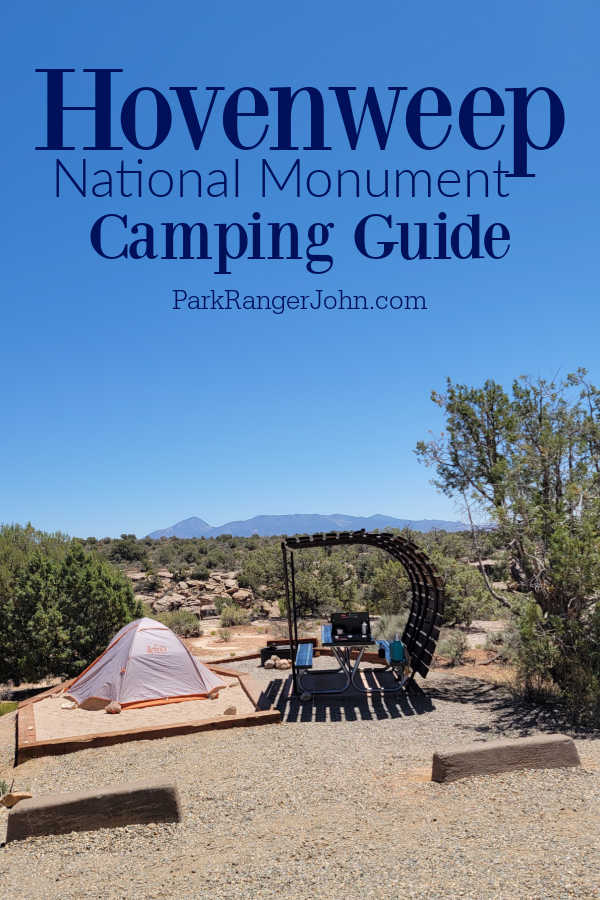 Hovenweep Campground
There is not a ton of shade in the campground. You will want to be prepared for the wind and sun. There are shelters over most of the picnic tables to provide some shade.
If you are planning to tent camp be prepared it is going to be hot during the day and cool at night.
Number of Sites: 31
Location in the park: Just down the road from the Visitor Center
Campsite Cost: $15
Senior/Access Camping Fee: $7
Payments accepted:
Reservations: No, All campsites are first come first served.
Latitude/longitude: 37° 22' 58.8900" N 109° 4' 19.2468" W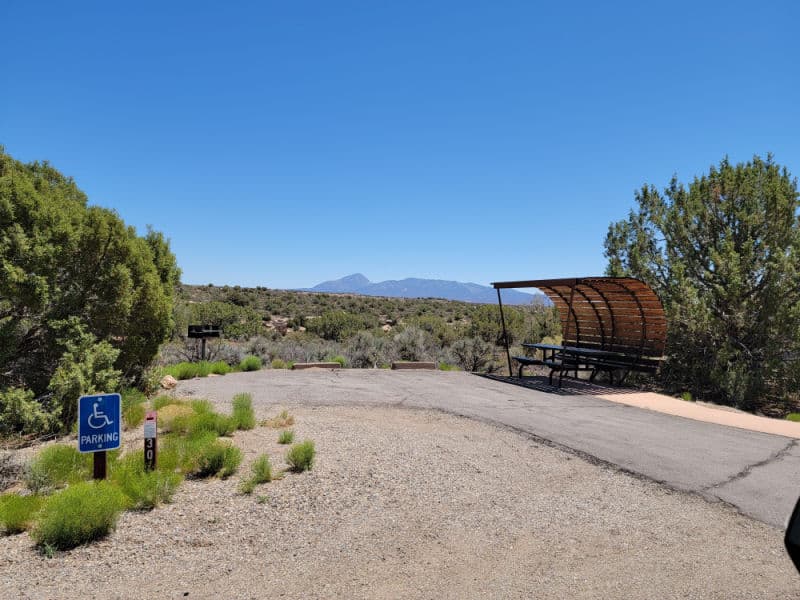 Accessible Sites: One campsite is wheelchair-accessible but is not designed for tent camping.
Pets Allowed: Yes, Pets must be on a leash.
Campground Reservations
Are campground Reservations Available? No
First Come, First Served? All campsites are first come first served.
Campground Amenities
There are designated tent pads in each tent site along with shade structures over the picnic tables to help with the hot sun. Some of the sites can accommodate RVs up to 36 feet long.
Dump Station: No
Bear Boxes: No
Flush Toilets: Yes
Payphone: No
Is wifi available? No
Is cellular Phone Service Available? No
Is camp host available on site? No
Is firewood available for purchase? No
Amenities at each campsite:
Fire ring in the site? Yes
Picnic Table in the site? Yes
Bear Box in site/area? No
Potable Water? There is a 5 gallon limit for water. Make sure to bring a water jug with you.
RV Camping at Hovenweep Campground
Some of the campsites are marked as RV only.
RV Length: RVs up to 36 feet long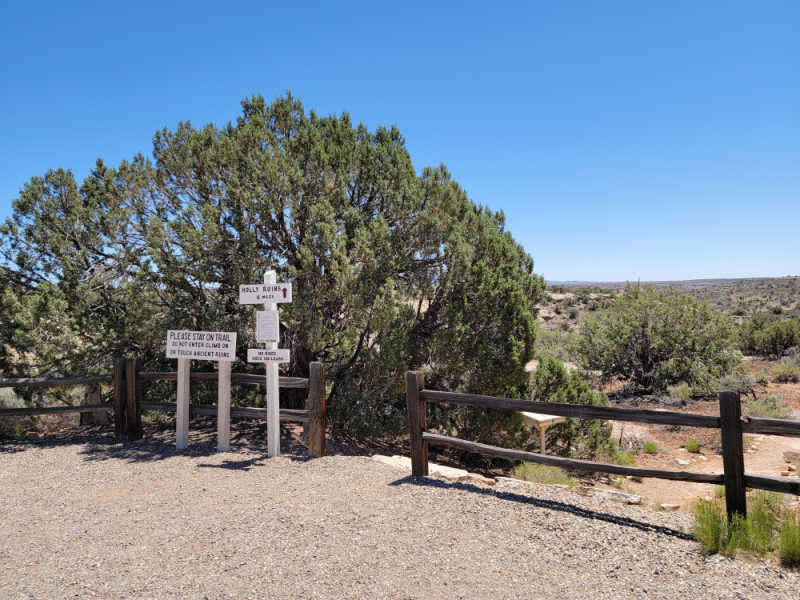 How to get to Campground
The campground is located just down from the visitor center on the main park road.
The Hovenweep Visitor Center is located 40-45 miles from Cortez, Colorado, and Blanding and Bluff, Utah.
Campground Regulations
The maximum number of people in a campsite: 8
The number of cars per campsite: 2
Checkout time: 10 am
Quiet Hours: 10 pm - 8 am
Hovenweep Campground Map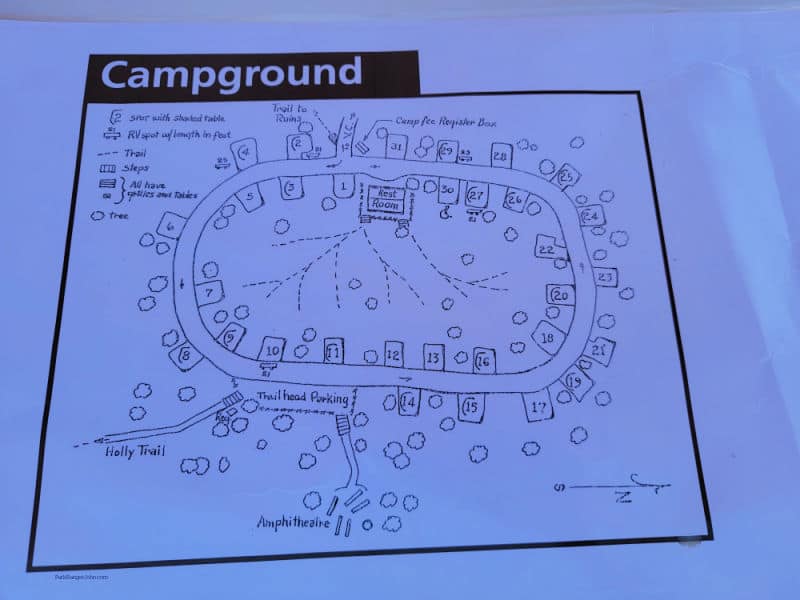 Photos of Campground
Great Park Sites near Hovenweep National Monument
Natural Bridges National Monument also check out the Natural Bridges campground if you are visiting multiple parks and need a place to camp.
Canyon De Chelly National Monument
Great Sand Dunes National Park
Check out all of the National Parks in Colorado and neighboring Utah National Parks, Wyoming National Parks, Nebraska National Parks, Arizona National Parks, Kansas National Parks, Oklahoma National Parks, and National Parks in New Mexico.
Don't miss these easy camping meals!