Exploring Moose Wilson Road is one of the highlights of visiting Grand Teton National Park, Wyoming. This road is known for wildlife and gorgeous views along the Teton Range.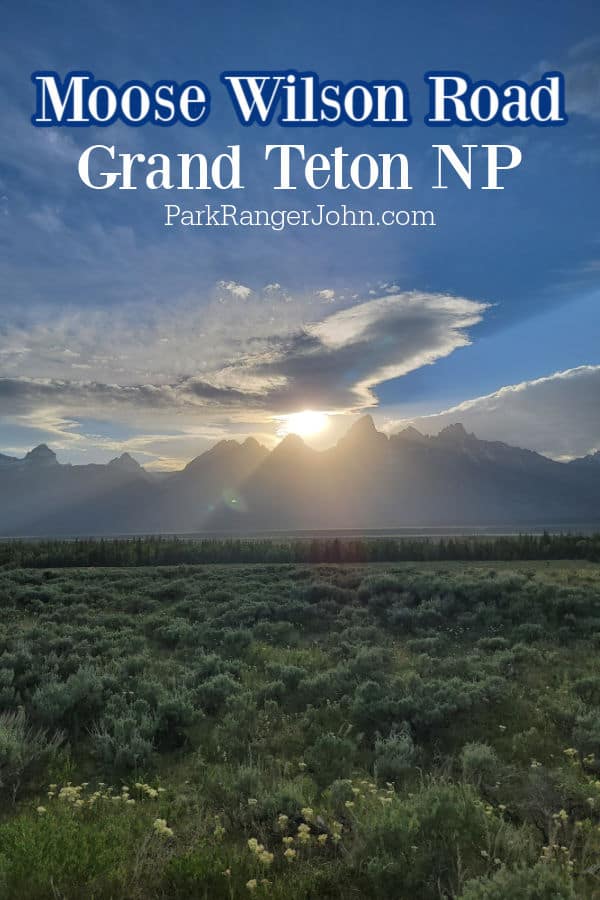 Moose Wilson Road - Grand Teton National Park
One thing to know about driving the Moose Wilson Road is it is popular with both visitors and locals. Be prepared for local drivers to not be very happy if you are driving slowly or in their way in their minds. They are used to the wildlife and really want to get to their destination.
That being said you do need to keep an active lookout for wildlife. It is not uncommon to see bears, moose, elk, deer, and other wildlife along the road.
Over the past few years, the National Park Service has blocked off the majority of pull-outs so there really aren't many spots to actually stop and view the wildlife. You will want to plan to be watching for wildlife while driving down the road.
Visitors will need a National Park Pass or be able to show proof of paying the entrance fee into Grand Teton NP.
There are multiple hiking trails that can be accessed from the road. Make sure to fully pull off the road and use the parking areas/pull-outs to safely park.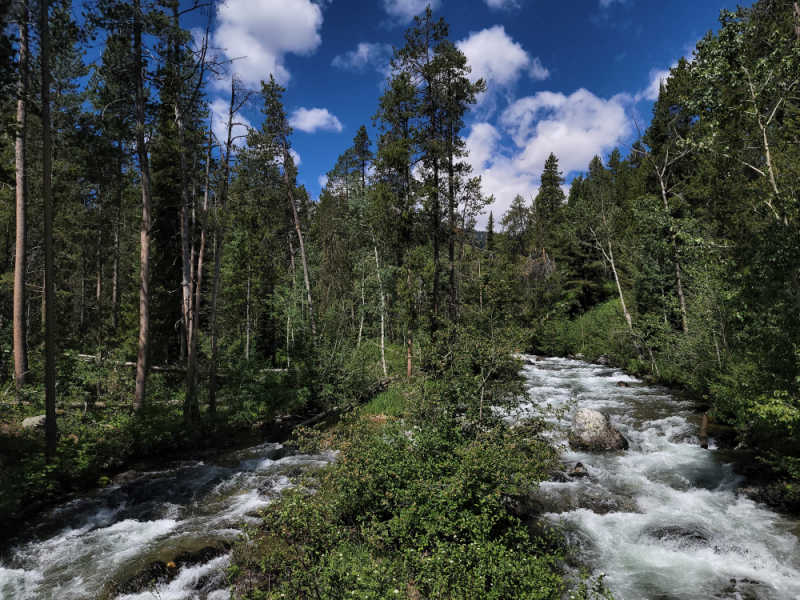 Where is the Moose-Wilson Road?
The road runs from the town of Moose, Wyoming to Wilson, Wyoming, and on a map is labeled as Wyoming Highway 390.
On the Grand Teton National Park map, it is labeled as Moose Wilson Road.
The road is approximately 14.6 miles one-way.
Most people explore the 8 miles that run between Moose and Teton Village, Wyoming.
The Moose-Wilson Road provides access to the Laurance S. Rockefeller Preserve, and the Granite and Death Canyon Trailheads.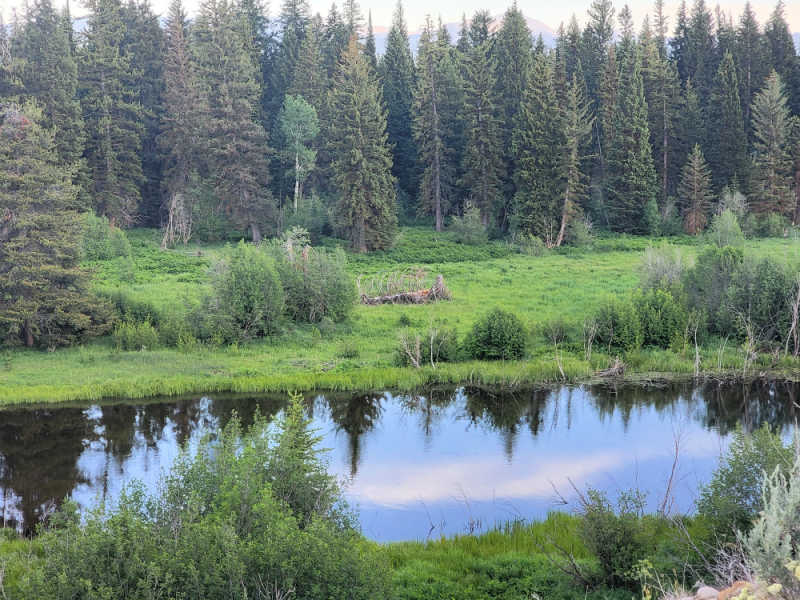 Moose Habitat Overlook
The Moose Habitat Overlook is one of our favorite places to enjoy a car picnic. There is a great gravel parking lot with a fair amount of room so you don't feel crowded.
From the overlook, we have seen grizzly bears, deer, and other wildlife.
Rockefeller Preserve
The Laurance S. Rockefeller Preserve Center offers trail information, weather, and other general information.
This may sound a bit crazy but the preserve has really interesting toilets. The Preserve Center is LEED (Leadership in Environmental and Energy Design) certified at the platinum-level, the highest level of green building certification.
From the preserve, you can take an easy hike to Phelps Lake or enjoy a strenuous trek into Granite or Death Canyon.
You will want to be prepared for the parking lot to be incredibly busy. Every time we have visited a ranger has been monitoring and directing traffic to help with parking levels.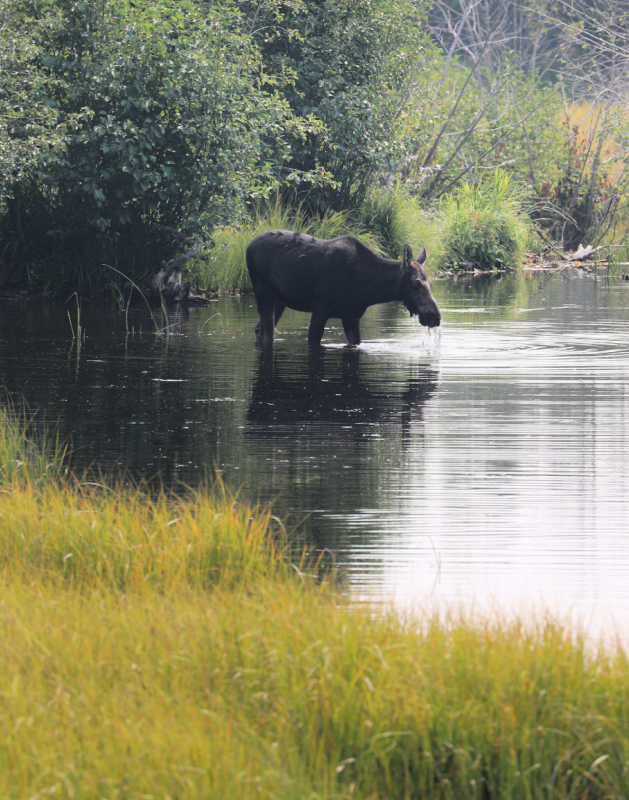 What to bring with you
Camera/Telephoto Lens - You will want the best telephoto lens you have for exploring this prime wildlife area. We shoot with a Canon EF 100-400mm f/4.5-5.6L IS II USM Lens to safely photograph wildlife from a distance.
Binoculars - A good pair of binoculars will make it easier to spot wildlife in the distance
Patience - I know I mentioned above that you will be tailgated by locals and seasonal employees but I want to mention it again. Please do not let their aggressive driving influence the time that you have looking for wildlife. Trust me they will pass you the first chance they get. Please do not speed up or try to slow them down. They drive the road multiple times a day and just want to get to work or get home.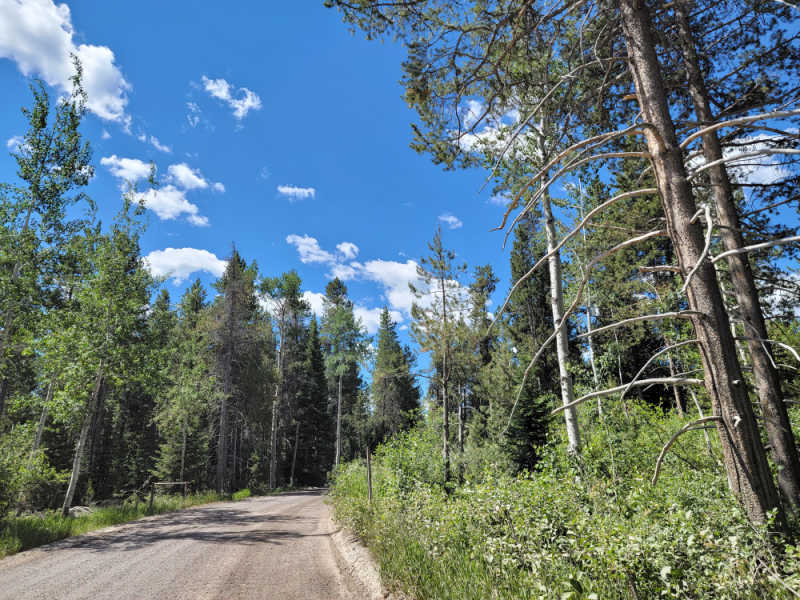 Things to know
Road Conditions - Check road conditions before heading to the park by calling 307-739-3682 or check road conditions online The road can be closed for dust abatement along with for wildlife protection.
RVs - The Moose-Wilson Road is closed to RVs and trailers (vehicles over 280 inches/23.3 feet in length) and is a dirt road for 1.5 miles.
Pets - Pets are allowed in vehicles and parking lots. Pets must remain on a leash whenever out of a vehicle.
Entrance Fee - The entrance fee to Grand Teton National Park includes this portion of the park.
Winter - The Moose-Wilson Road is closed November 1 until mid-May based on conditions and unplowed from Death Canyon Road to Granite Canyon Trailhead. It is open to skiing, snowshoeing, and hiking.
Closest Park Visitor Center - Craig Thomas Discovery and Visitor Center
Closest Campground - Jenny Lake Campground or Gros Ventre Campground
Closest Grand Teton Lodge - Jenny Lake Lodge or outside of the park the Jackson Hole Mountain Resort.
Don't miss these Grand Teton must-sees!
Additional Grand Teton NP Resources
Grand Teton Lodging Guide - including Jackson Lake Lodge, Signal Mountain Lodge, Jenny Lake Lodge, and more.
Check out all of the great National Parks in Wyoming along with neighboring Colorado National Parks, Idaho National Parks, National Parks in Utah, Nevada National Parks, Arizona National Parks, and New Mexico National Parks.