Wrangell St. Elias is the largest of the US National Parks! Located in Alaska the park is equivalent in size to seven Yellowstone's. Wrangell St Elias encompasses over 20,000 square miles of mountain wilderness. Today we are sharing our best Wrangell St. Elias National Park Travel Tips and tools for planning your visit.
One thing I can say about Wrangell St. Elias is make sure you give yourself plenty of time to explore this huge park! There are two main roads that can be traveled the Nabesna Road and the McCarthy Road. Both of these roads are mainly compacted dirt roads that can get a bit bumpy during your drive. We traveled both of these roads during our visit and enjoyed them for different reasons.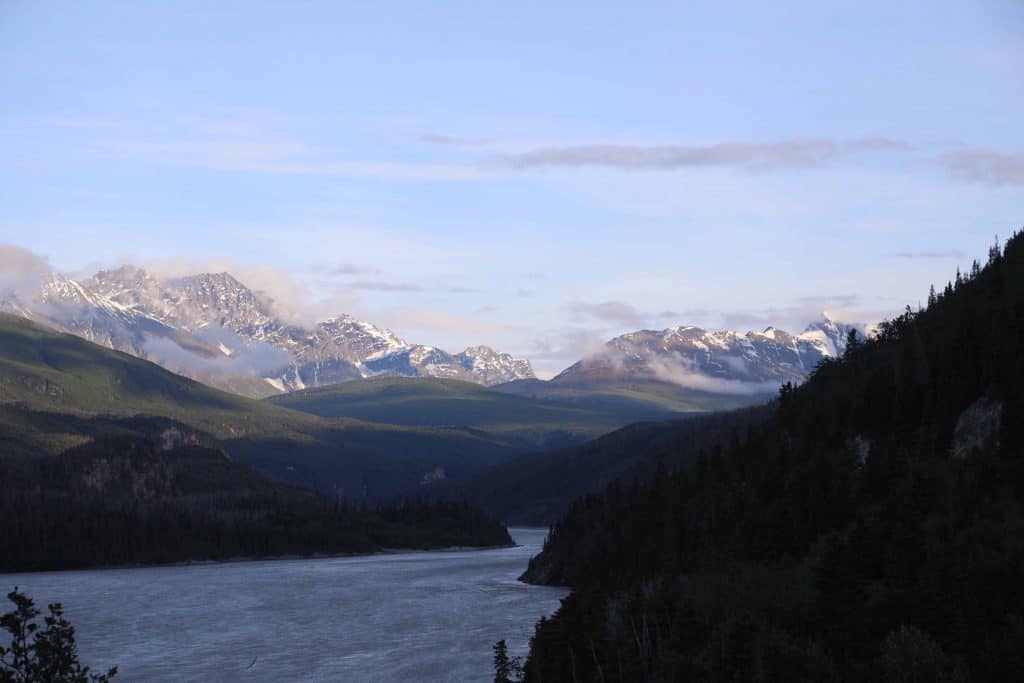 Wrangell St. Elias National Park Travel Tips
Top tip - Bring toilet paper with you! LOL! There are pit toilets along the way but not all of them had toilet paper. We were very happy that Tammilee had last minute grabbed a roll of TP from the hotel just in case.
Bring water and snacks with you. There are no real stops on the dirt roads to get snacks or water. We brought peanut butter, jelly, and bread from a local store along with snacks with us. This worked great for making quick meals while enjoying the park.
Bug Spray is your friend! Liberally apply it, reapply it and then say a prayer to the mosquito gods that you do not mauled. I know this sounds extreme but at one point we watched swarms of mosquitos literally surround the car. It looked like the air was filled with a black mass of bugs. Not pretty! Tammilee has started treating our clothes with this bug spray at the beginning of the summer. It lasts for 6 washes before we re-apply it. I feel like it is really helping with not getting swarmed by as many bugs.
Make sure and get gas whenever you see a gas station! There are no gas stations along either road in the park. I would suggest filling up right before you head out. You never know what will happen and having a full tank of gas is one less thing to worry about.
2nd biggest tip -the dirt roads are not as scary as they are made out to be. Sure they are bumpy in spots but the roads in Spokane are bumpy too. There are some wash boarded spots and areas you need to be careful but you are not going on a deep off road adventure that will leave you bruised and freaked out. Just go slow and carefully.
Plan for a full day to do the McCarthy road minimum! We wished we would have taken an extra day or two to stay at the Kennecott lodge or in McCarthy to check out the towns and have more time in the park.  Also, they do take credit cards in McCarthy. We had heard that it was cash only and were not prepared for it but then when we got there they took cards so it wasn't a problem.
Wear shoes that can get muddy.
Head over here for current weather conditions within the park.
Visit this page for current conditions in the park including when the visitor centers open.
We highly suggest downloading the park brochures before your visit here. This is a great way to plan your visit ahead of time and know what is available within the park.
Once you cross the first footbridge over the Kennicott River, there is a private shuttle that takes passengers into the town of McCarthy and/or to Kennecott Mill Town. Shuttle tickets are $5/one-way. The shuttle schedule is usually posted at the footbridge and other locations around town. Typically, the shuttle runs once or twice an hour during the summer, although shuttle times may vary.
The last place to get fuel is Kenny Lake, AK
Cell phone coverage is very limited
ATMs and banking facilities can be found in Glennallen. There is an ATM in McCarthy, but it is not always reliable.
There are no public showers or laundry facilities within the park.
Free wireless internet is available at the Glennallen Library. There is no public internet access at park visitor centers.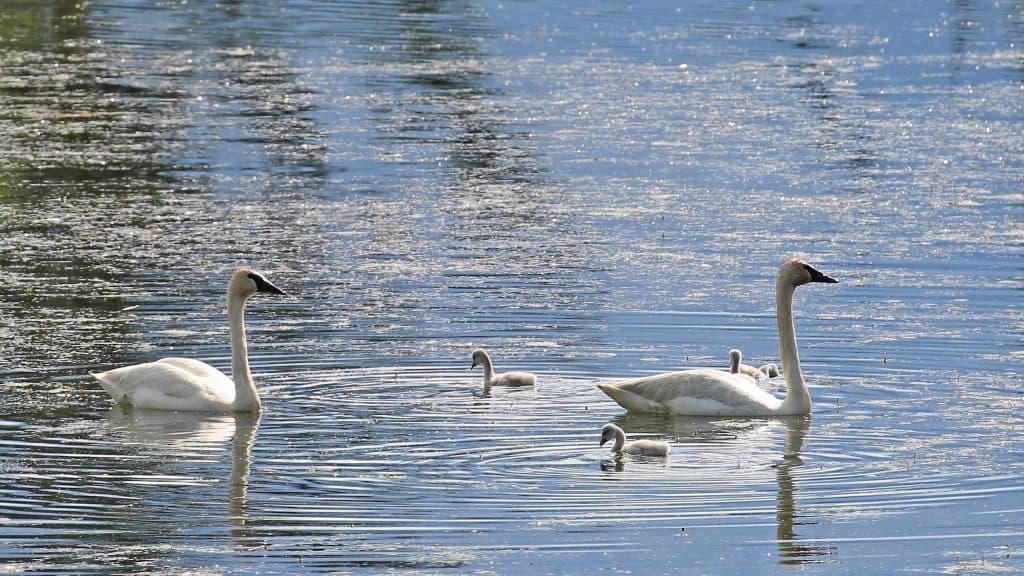 How much does it cost to visit Wrangell - St. Elias National Park?
There is no fee to visit Wrangell-St. Elias National Park. The visitor centers do not sell any of the federal land passes.
How do I get to Wrangell St. Elias National Park?
Wrangell St. Elias is located 200 miles east of Anchorage, AK and 250 miles south of Fairbanks, AK. on the Richardson Highway (Hwy 4).
State of Alaska 511 Road Traveler Information: Here is the state of Alaska's website that contains current driving conditions and road closures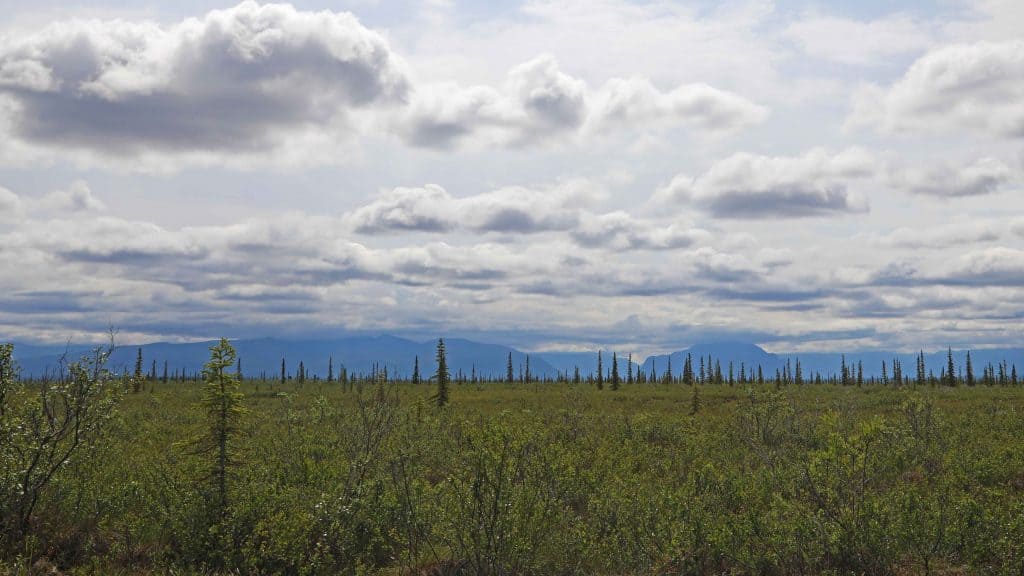 Where are the Wrangell St. Elias National Park Visitor Centers?
Copper Center Visitor Center
Copper Center, Mile 106.8 Richardson Hwy (10 miles south of Glennallen, AK) 907-822-7250
Copper Center Visitor Center includes a bookstore, an exhibit hall, a theater, restrooms, picnic tables and a picnic shelter, an amphitheater, the Ahtna Cultural Center, scenic overlooks and short hiking trails.
Summer
May - September: Open Daily 9:00am - 6:00pm
2017 Dates: May 1 - September 30
Fall/Winter/Spring
October: Open Monday-Friday 9:00am - 4:00pm, as staffing permits. Closed on federal holidays. Call park headquarters at (907) 822-5234 to confirm visitor center hours.
November 1 to March 31: Closed. If you need assistance, please call park headquarters at (907) 822-5234.
April: Open Monday-Friday 9:00am - 4:00pm, as staffing permits. Closed on federal holidays.
Kennecott Visitor Center - Housed in Kennecott's historic general store
Historic Kennecott Mill Town (5 miles north of McCarthy) 907-554-1105
Memorial Day - Labor Day: Open Daily 9:30am -6:30pm
Closed in the winter - If you need assistance, please call park headquarters at (907) 822-5234.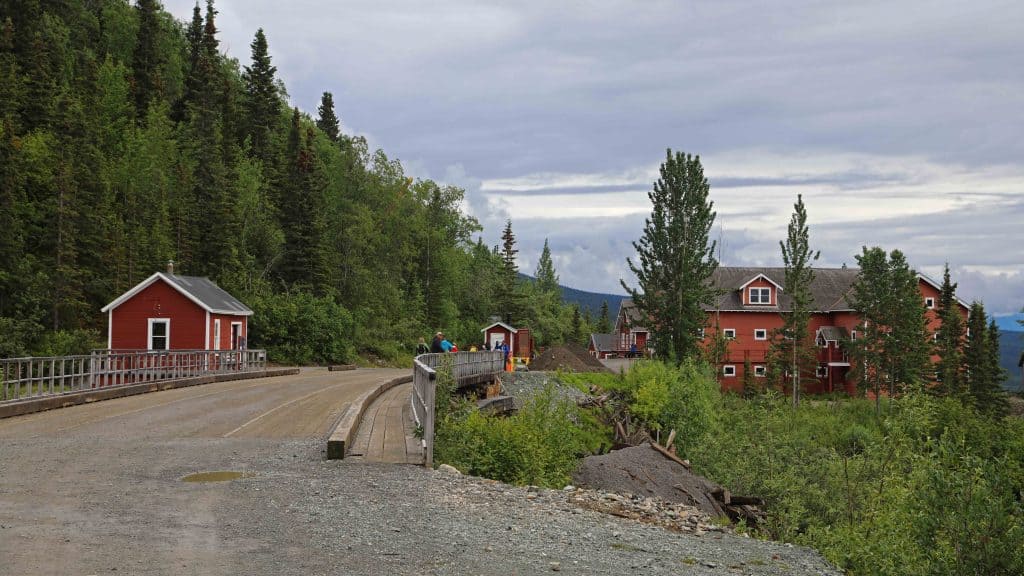 Where can I find out about staying/camping in Wrangell St. Elias National Park?
Visitors can stay up to 7 consecutive nights in the Kendesnii Campground. There are camping sites located along the Nabesna Rd, at the end of the McCarthy Rd, and at Jumbo Creek Primitive Camping Area near Kennecott. There is no camping available at the Wrangell-St. Elias Visitor Center
Small ground fires and wood fires are permitted. If you choose to have a fire, destroy the fire ring, scatter the ashes, and ensure the next camper will not see your impact. Only collect dead and downed wood.
Bear Resistant Food Containers (BRFCs) are required for all backcountry camping and are available at any park visitor center
There are several backcountry cabins available for visitors to use in the park. These cabins are remote, VERY rustic, and are not maintained. Most are first come, first served but some require a reservation. For more information, go to www.nps. gov/wrst/planyourvisit/backcountry-cabins.htm.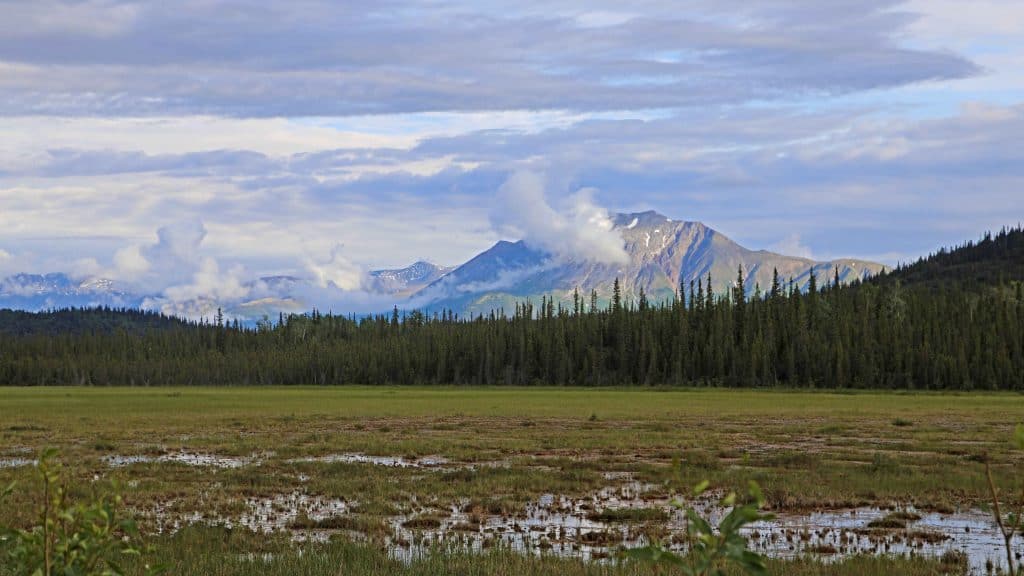 Is there a Junior Ranger Program at Wrangell St. Elias National Park?
Yes! You can pick up a Junior Ranger Program at any of the visitor centers within the park. You can also print the junior ranger program and work through it at home. For more information visit this page.
Can I bring my Dog/Pet with me to Wrangell St. Elias National Park?
Pets are permitted on trails and in the backcountry. Dogs must be leashed and under control by their owner at all times.
Please clean up after your dog.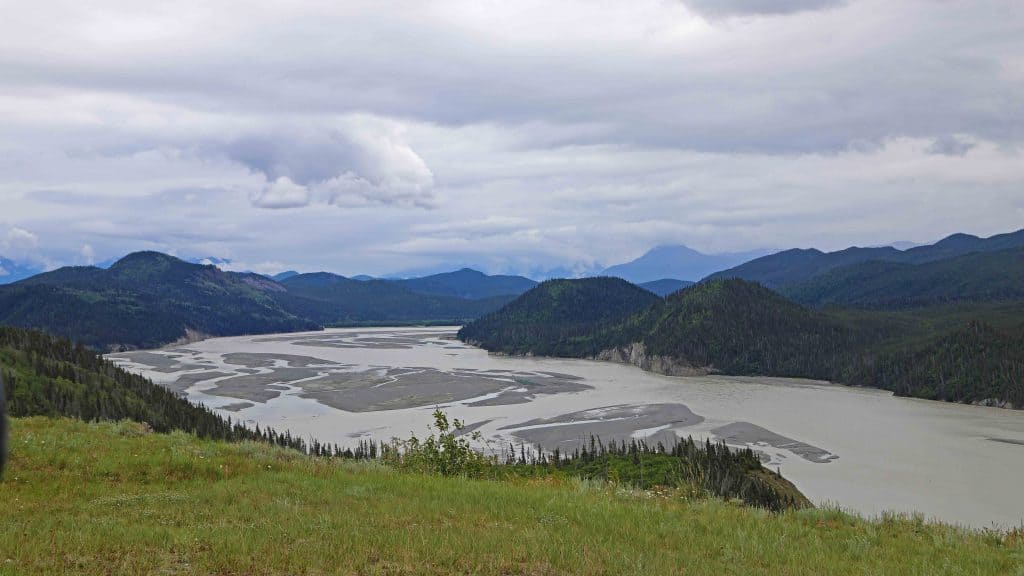 Wrangell St. Elias National Park Facts
Malaspina Glacier, larger than the state of Rhode Island, is the largest non-polar piedmont glacier in North America.
Nabesna Glacier, at approximately 80 miles (128km), is the longest non-polar valley glacier.
Hubbard Glacier which is in the National Park is one of the largest and most active tidewater glaciers in North America.
December 1, 1978 Designated National Monument
October 24, 1979 Designated World Heritage Site
December 2, 1980 Designated National Park and Preserve
Wrangell-St. Elias sprawls across 13.2 million acres
Within the park's borders are nine of the 16 highest peaks in the country, including the second highest, Mount St. Elias (18,008 feet), Mt Bona (16,421 feet), Mount Blackburn (16,390 feet) and Mount Sanford (16,237 feet).
Mountain Ranges within the park:
Alaska Mountain Range
Chugach Mountain Range
Wrangell Mountain Range
St. Elias Mountain Range (highest coastal range in the world)
The greatest concentration of glaciers in North America. About 25% of Wrangell-St. Elias is covered by glacial ice.
Wrangell St. Elias National Park Additional Resources Information
You can follow the Wrangell-St Elias Park on Twitter (last update in 2016), Facebook, and Instagram. There are also a few videos uploaded to YouTube.
Mailing Address PO Box 439 Mile 106.8 Richardson Hwy Copper Center, AK 99573
E-mail wrst_tweet@nps.gov
Park Phone 907-822-5234
Check out all of the Alaska National Parks.
Have you ever wondered how to become a park ranger?
Visit Alaska National Parks for information and a list of all of the National Parks in Alaska!
Pin this image to make it easier to find this post in the future!