Manassas National Battlefield Park preserves over 5,000 acres of Virginia countryside and is the site of some of the bloodiest fighting in the American Civil War.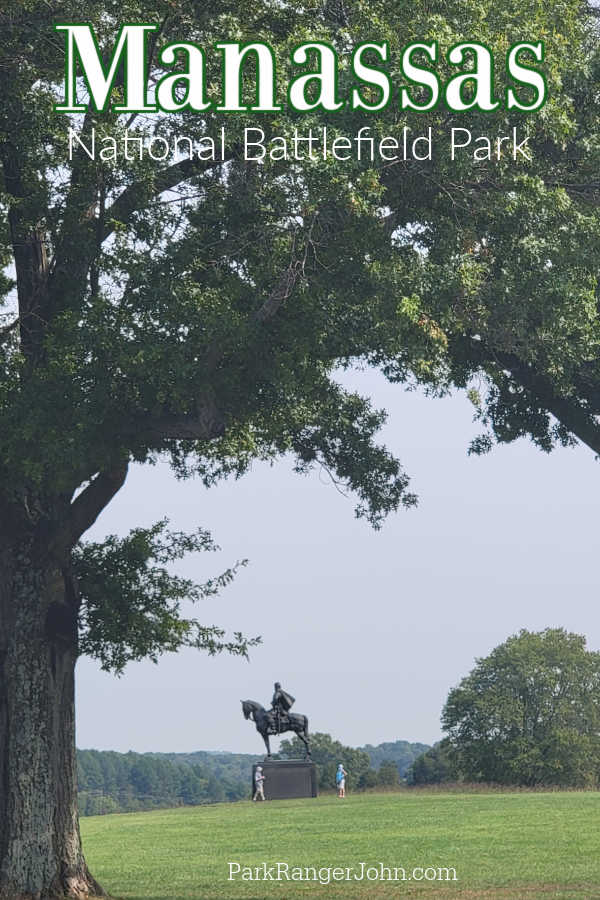 Manassas National Battlefield Park
The first major battle of the Civil War occurred on July 21, 1861, near Bull Run and the important railroad junction at Manassas. It is hard to believe but some residents of Washington DC drove out in their carriages to watch the battle for entertainment.
During the first Manassas Battle, the Union Troops gained an early advantage but Confederate reinforcements arrived and turned the battle into a retreat of Union soldiers running back to Washington DC.
During this battle, more than 800 soldiers were killed and more than 2,500 were wounded. This battle made both sides realize that this war was going to last longer than expected and have far more casualties than they expected.
The second battle at Manassas occurred in late August 1862. This battle also ended with a Confederate victory by General Robert E. Lee's Army of Northern Virginia.
One thing to know is this area is known as both Manassas and Bull Run. During the war, Northerners would name battles after rivers or geographical features while Southerners would use names of towns or railroad junctions.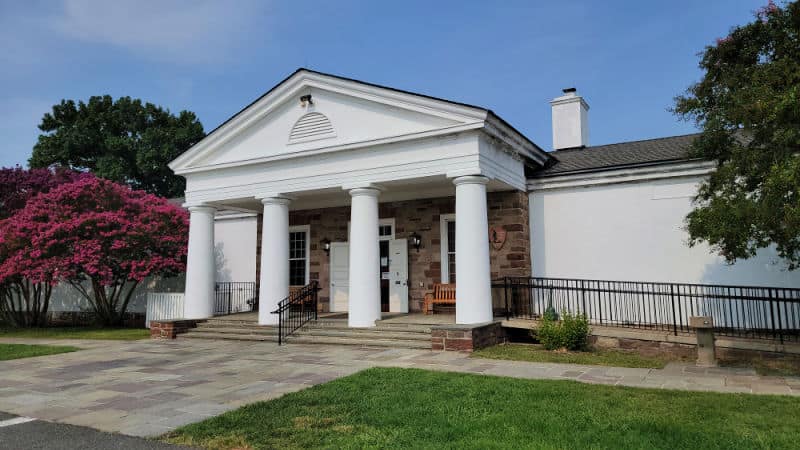 Henry Hill Visitor Center
The Henry Hill Visitor Center has an information desk, museum exhibits, a fiber-optic battle map of First Manassas, an auditorium exhibiting the park orientation film, a bookstore, and public restrooms.
The park film "Manassas: End of Innocence" is a 45-minute film that covers both the First and Second Battles of Manassas. The film shows daily, every hour on the hour, starting at 9 a.m. with the last show at 4 p.m.
Open Daily, 8:30 a.m. to 5 p.m.
Closed Thanksgiving and December 25
Address: 6511 Sudley Road, Manassas, VA 20109
Brawner Farm Interpretive Center
The Brawner Farm Interpretive Center is located near the western entrance of the park, focuses on the events of the Second Battle of Manassas, and is a great starting point for park hiking trails in the western half of the park.
Restrooms are available in the parking lot.
Interpretive exhibits and rangers are in the Brawner House itself. Brawner Farm is open seasonally from mid-spring through late fall.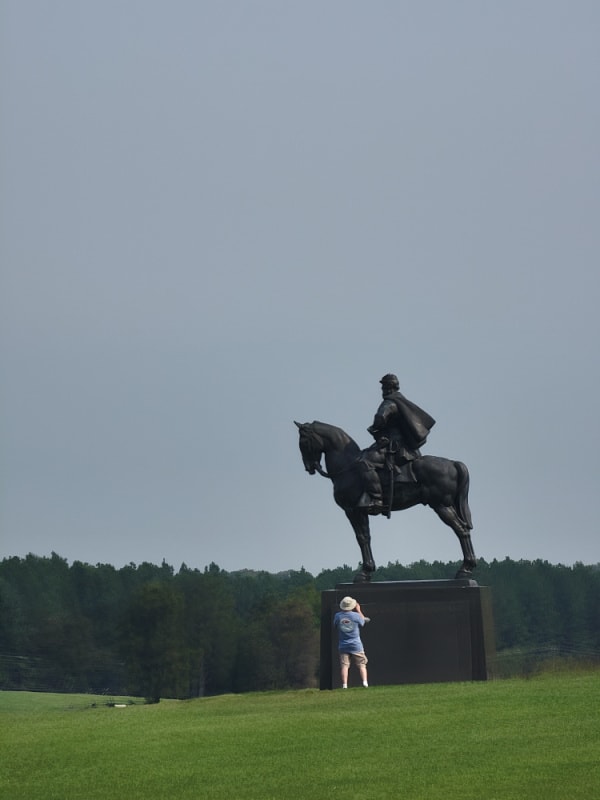 Stonewall Jackson Monument
Guided Ranger Tours
Check out the guided tours page to learn more about the ranger-led walks and tours of Manassas Battlefield. Tours are free and no advanced reservation is required.
Here are examples of the current tours being offered by the park. They are subject to change so make sure to check the park's tour page before heading to the park for a program.
FIRST MANASSAS PROGRAMS
Henry Hill Walking Tour
Daily at 11 a.m. & 2 p.m.
Please meet at the Henry Hill Visitor Center.
SECOND MANASSAS PROGRAMS
Brawner Farm Walking Tour
Daily at 11:15 a.m., 1:15 p.m., & 3:15 p.m.
Please meet at the Brawner Farm Interpretive Center (Tour Stop #1).
Deep Cut Walking Tour
Daily at 1 p.m.
Please meet at the Deep Cut Parking Lot (Tour Stop #7).
Chinn Ridge Walking Tour
Daily at 3 p.m.
Please meet at Chinn Ridge (Tour Stop #10).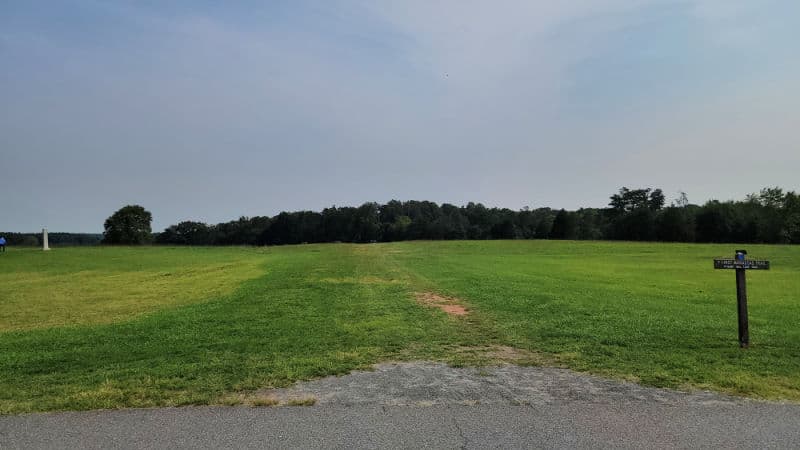 Self Guided Auto Tour
The self-guided auto tour includes 12 stops. You can buy an interpretive CD at the park store to play in your car or download a free battlefield app for either the first or second battle, produced by the American Battlefield Trust.
Junior Ranger Program
You can pick up a Junior Ranger Program at the Henry Hill Visitor Center.
You can also earn your Junior Ranger program by doing activities at home and emailing the park. Learn more about the program here.
Hiking
There are over 40 miles of trails in the park.
Download the park's Hiking Trail Map before your visit to help plan your trip.
Historic weapons demonstrations
Historic weapons demonstrations are offered on weekends and during the summer. Please check the posted schedule at the Visitors Center for a listing of times.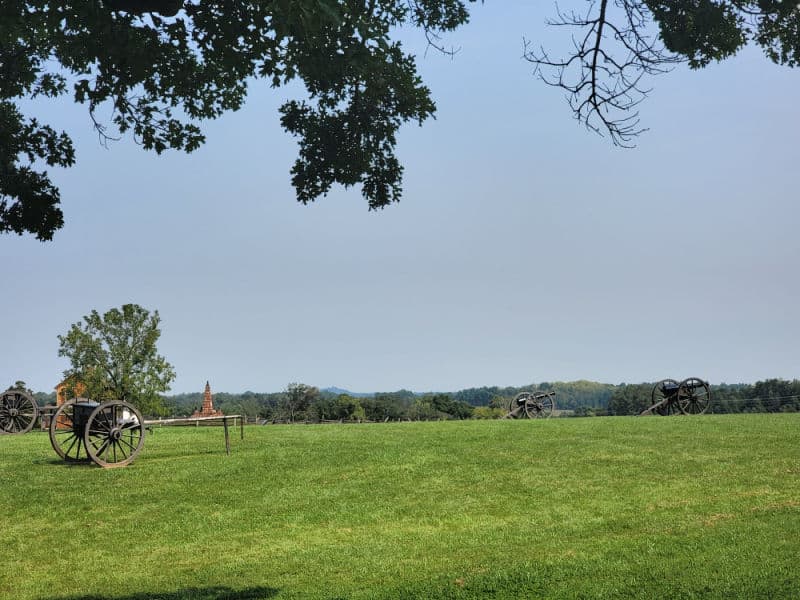 Things to know when planning a visit
Park Address - 6511 Sudley Road, Manassas, VA 20109
Located right off Interstate 66, just 26 miles west of Washington D.C.
Park Hours - The park is open daily from dawn until dusk.
Entrance Fee - $0.00, There is no fee to visit the park
Pets - Pets are permitted on all park trails but must be restrained on a leash no longer than 6 feet.
Camping - The park does not have camping facilities.
National Park Service Website - https://www.nps.gov/mana/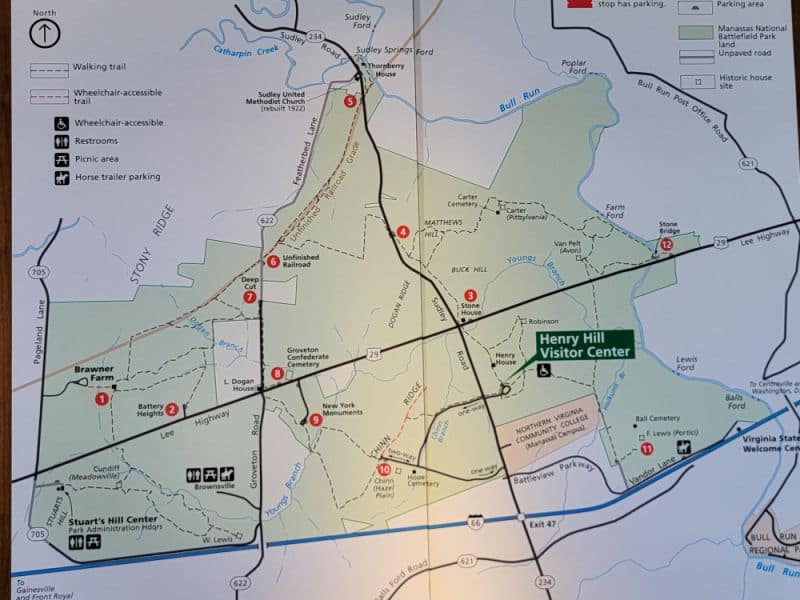 First Manassas Campaign Related Sites
Arlington House, The Robert E. Lee Memorial
Harpers Ferry National Historical Park
Second Manassas Campaign Related Sites
Antietam National Battlefield
Richmond National Battlefield Park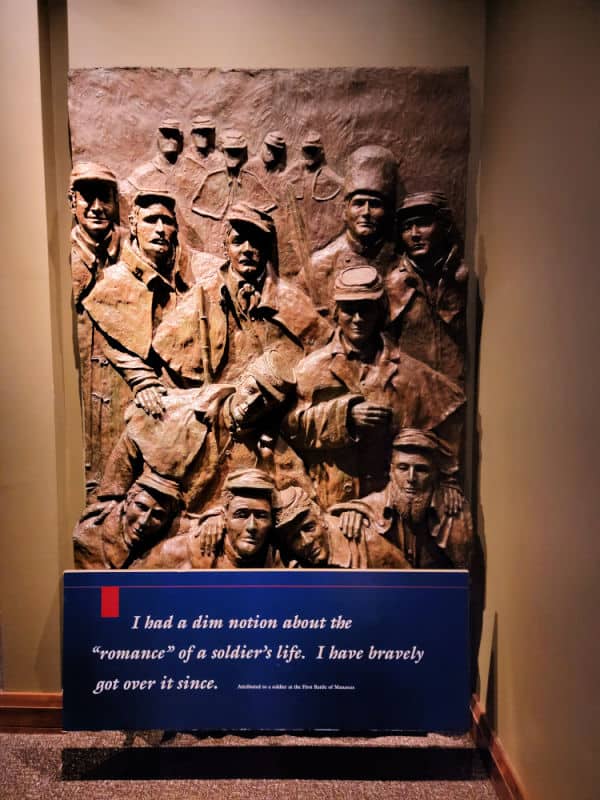 National Park Sites near Manassas NBP
Fredericksburg & Spotsylvania National Military Park
Cedar Creek & Belle Grove National Historical Park
Monocacy National Battlefield
Prince William Forest Park
Shenandoah National Park
National Mall and Memorial Parks
Check out all of the National Parks in Virginia along with neighboring National Parks in Washington DC , National Parks in North Carolina, National Parks in Kentucky, National Parks in West Virginia, and National Parks in Maryland