Glacier Bay National Park became the Nation's 50th. U.S. National Park on December 2, 1980. Today, it is home to one of my all-time favorite day tours with lots of wildlife and dramatic landscapes.
The Glacier Bay boat tour, also known as the Glacier Bay day tour is perhaps one the best tours in the inside passage of Southeast Alaska!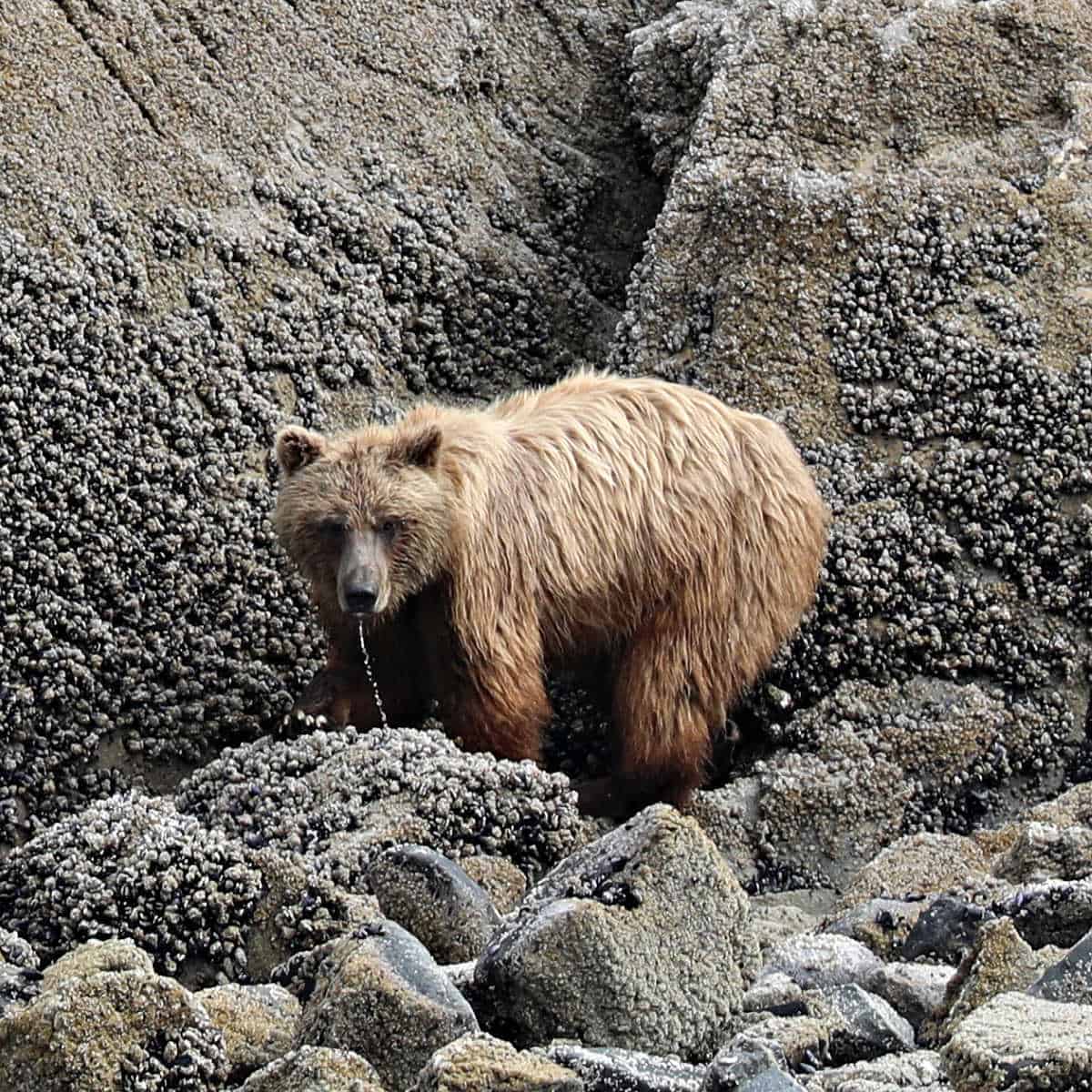 Glacier Bay Boat Tour
Let's start off by saying that if you are one of the few that receives the opportunity to visit this incredible place, be grateful!
During the summer busy season (June 1- August 31), The National Park Service allows 2 Cruise ships, 1 Glacier Bay Boat Tour, and up to 25 personal boats to sail into Glacier Bay each day.
This strict number is set by the National Park Service and is designed to protect the habitat for marine wildlife like fish, seabirds, and marine mammals that call this place home.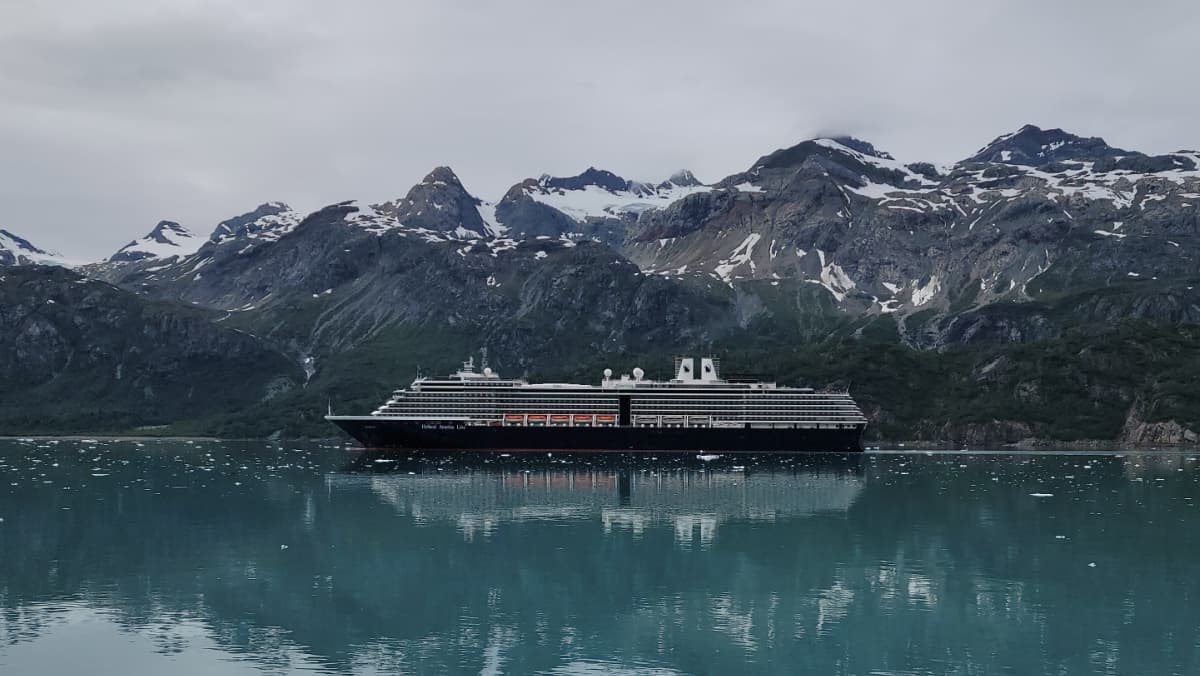 Glacier Bay Cruise
Most visitors to Glacier Bay travel by large cruise ships. Glacier Bay National Park Cruises are amongst the most popular in the cruising industry and the most common Cruise lines include Holland America Line, Norwegian Cruise Line, and Princess Cruises.
This is also an affordable option, and honestly, it is a great introduction to this incredible National Park, especially for seeing many of the park's tidewater glaciers.
Cruise Ship visitors never actually step foot onto Glacier Bay National Park but the ships travel up Icy Point Straight and then enter the Glacier Bay Inlet passing by magnificent tidewater glaciers like Reid Glacier, and Lamplugh Glacier.
Ships then take a turn right before entering John Hopkins Inlet and continue up the Tarr Inlet up to Margerie Glacier and up to the highlight for many cruise ship passengers, the ship's 360-degree turn at the Grand Pacific Glacier at the far north end of Glacier Bay before heading back.
For more information about an Alaska Cruise, make sure to check out my article on Cruising to America's National Parks- Alaska Ports of Call.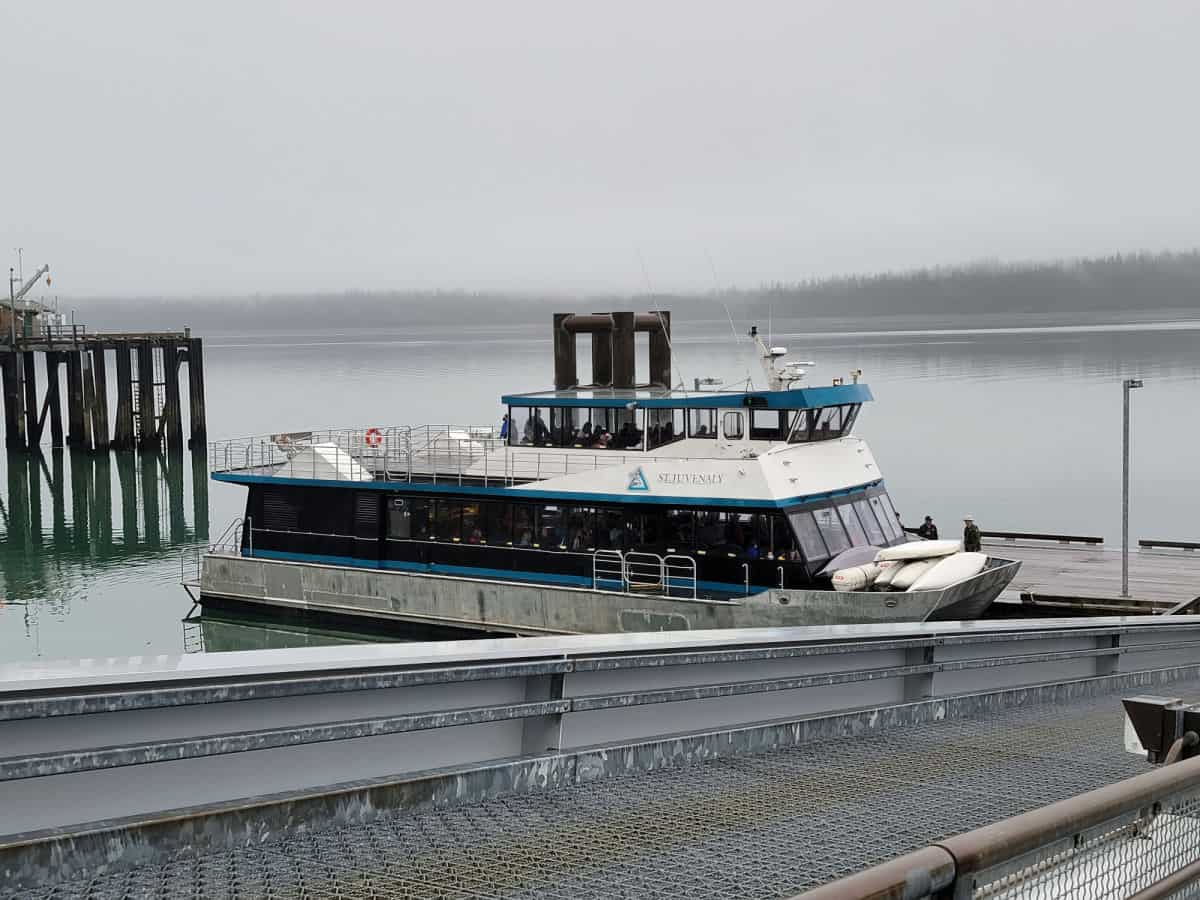 Glacier Bay Day Tour
Those who take the extra effort to get to Glacier Bay National Park and take the round-trip Glacier Bay Day Tour will be rewarded with a much more intimate experience!
I have personally visited Glacier Bay by both cruise ship and the day tour and it is easy to say that the Day Tour is the best way to explore the waters of Glacier Bay!
This is simply because both tours take you to most of the same locations however the day tours operate small ship cruises on a much smaller catamaran that take you to locations the large cruise ships can't get into.
You also get much closer to the water and to the cliff walls for incredible wildlife viewing opportunities! It is also so much more fun for photographers like myself!
The Glacier Bay Boat Day Tour departs from the Bartlett Cove public dock, close to the Glacier Bay Lodge making it really convenient for guests staying at the lodge.
We stayed the night in the lodge, got up early, and had breakfast at the lodge before we took the short path down to the dock. We boarded the boat at 7:30 am and returned after 3:30 pm.
This is a big day as the tour is 8 hours. Trust me when I say this, this is enough time on the water for one day!
The Glacier Bay Boat Tour includes lunch, a National Park Service Park Ranger on board providing interpretation, and a full day of epic scenery.
We had not even left Bartlett Cove when we saw our first humpbacks. It was a rainy, dreary grey morning and we were surrounded by humpbacks including one that breached right when we got on the boat.
Epic whale watching to start the day!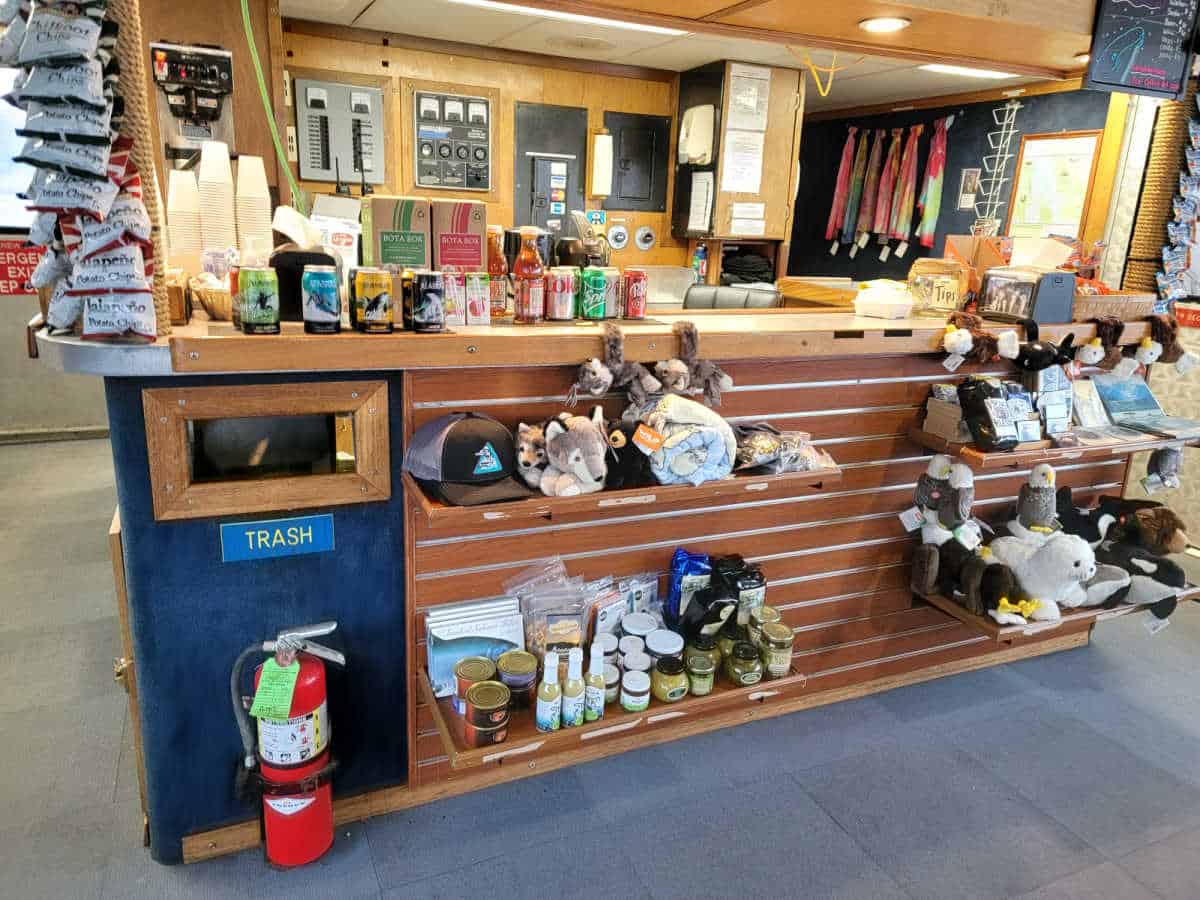 There are 2 levels on the boat making it easy to find a comfortable place to sit. Both areas have wide windows so you can look out from the comfort of a plush chair and warm heater.
We choose to sit on the 2nd level and walk in and out on the upper deck to take photos. The benches were super comfortable and everyone on board was nice about letting people move in and out of their seats.
Honestly, as soon as there was wildlife seen everyone headed for the back deck to get photos.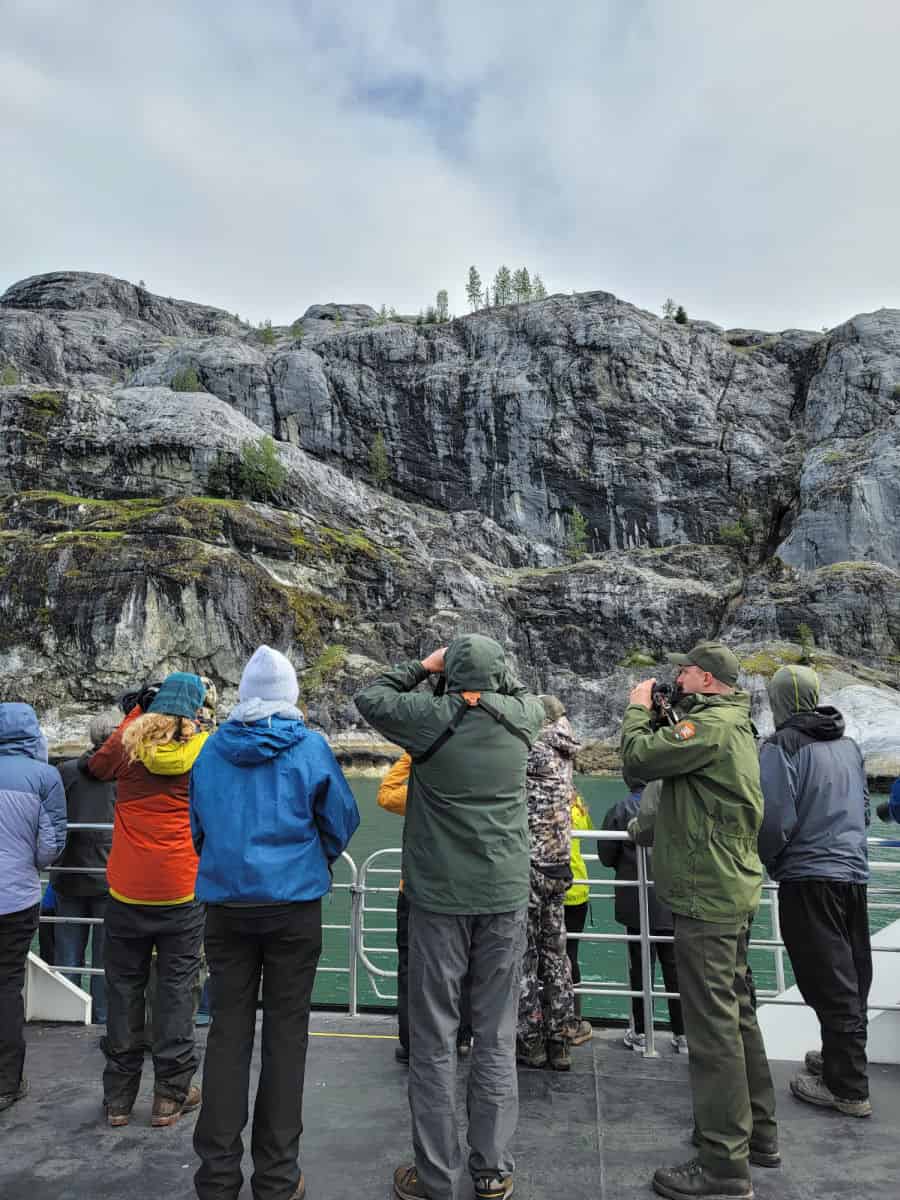 The National Park Service ranger did a fantastic job detailing not only the history of the area but facts about the wildlife we were seeing. I will never look at a Glaucous Winged Gull the same after learning a ton about them.
The ship's captain was great and slowed down so we could get photos and pointed out plenty of wildlife along the way. The crew found the Orca Whale and Coastal Brown Bear that we saw during our trip.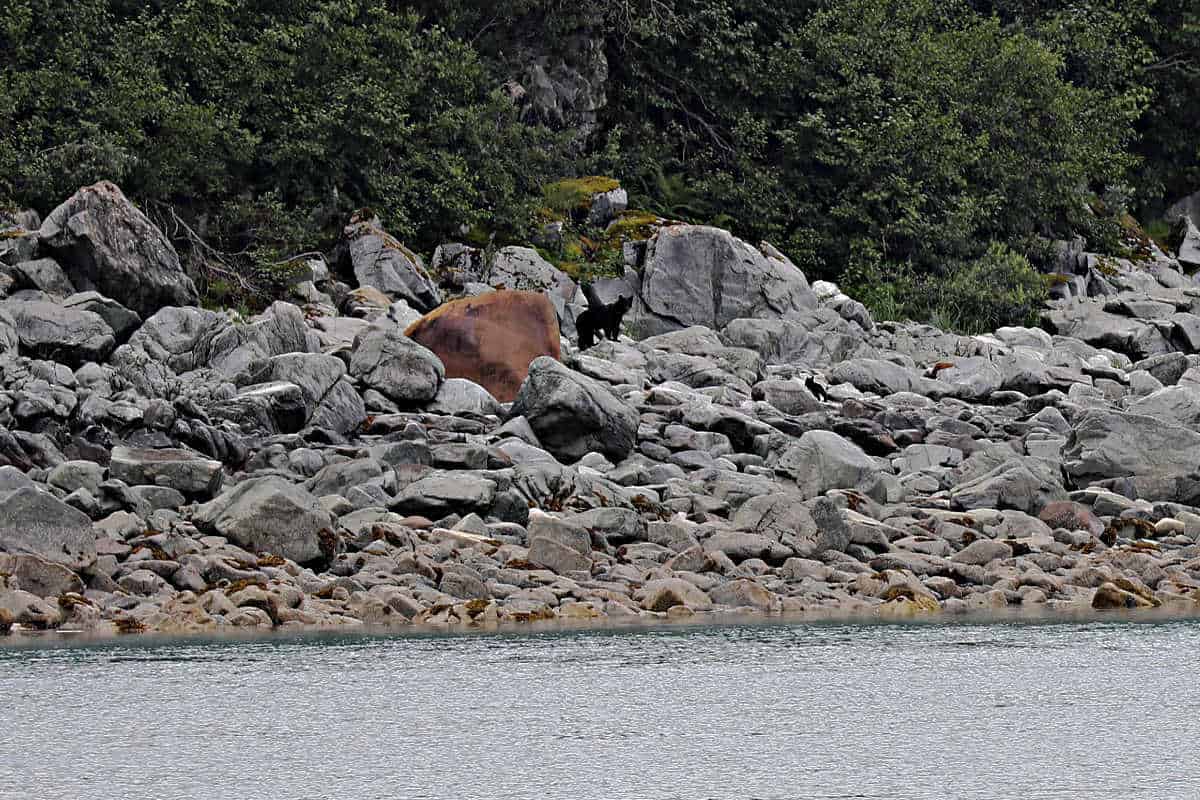 Lunch was actually very good and options included ham, turkey, or roast beef sandwiches, bags of chips, cookies, and a bottle of water. Guests with dietary restrictions can put in a request at the Glacier Bay Lodge for a different option. For vegetarians, they make a hummus sandwich.
We highly recommend dressing in many layers including a winter hat, scarf, and gloves. The wind coming off the glaciers is quite cold. Did I mention that on this cruise, you take a high-speed catamaran
We had everything from misty rain to fog and a tiny bit of sunshine when we reached Margerie Glacier.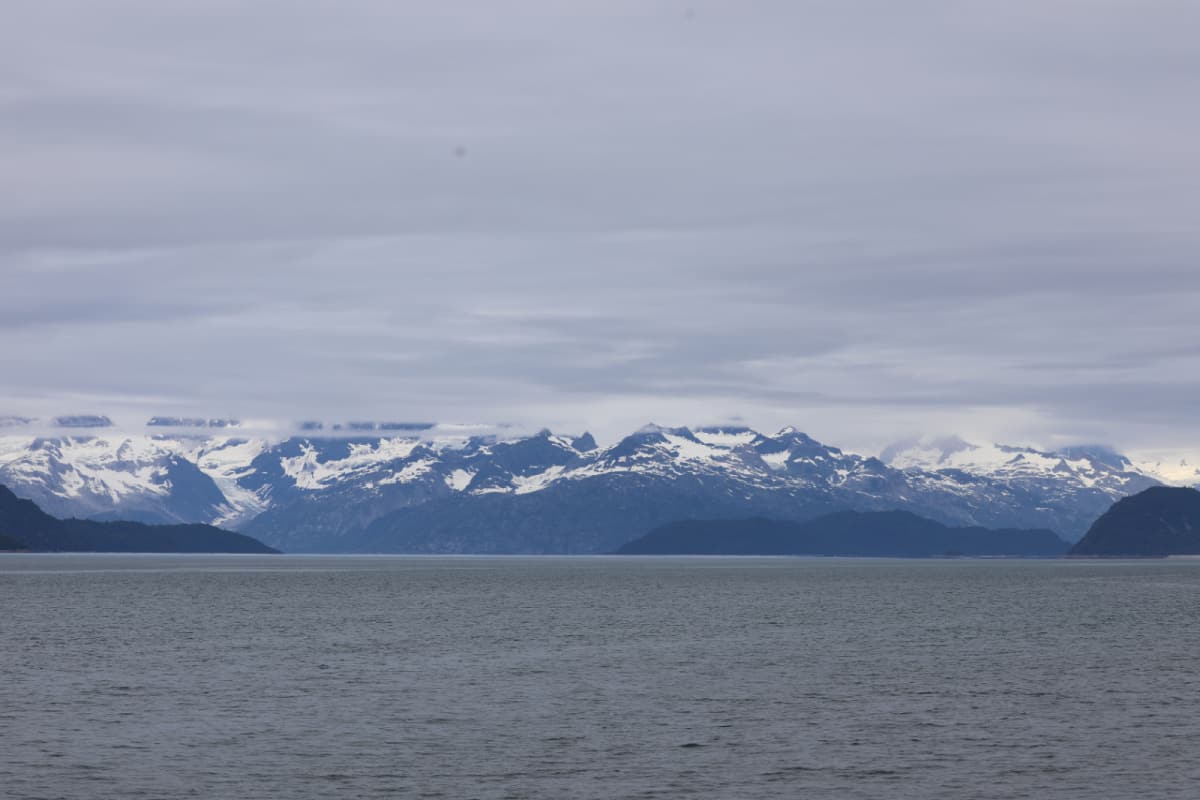 The weather is ever-changing and you will want to be prepared for a bit of everything.
There is an electrical plug-in on the boat so make sure to bring a camera battery charger and phone chargers. We ended up stopping at a store to buy a backup phone charger before we got to Glacier Bay because our phones died on our Kenai Fjords Boat Tour.
We used them to take so many photos and videos they didn't make it through the boat tour. We were not going to have that happen on our Glacier Bay boat tour.
Multiple people on the boat had to charge their camera batteries after they ran them so low taking tons of photos. Make sure to come prepared with extra memory cards and batteries.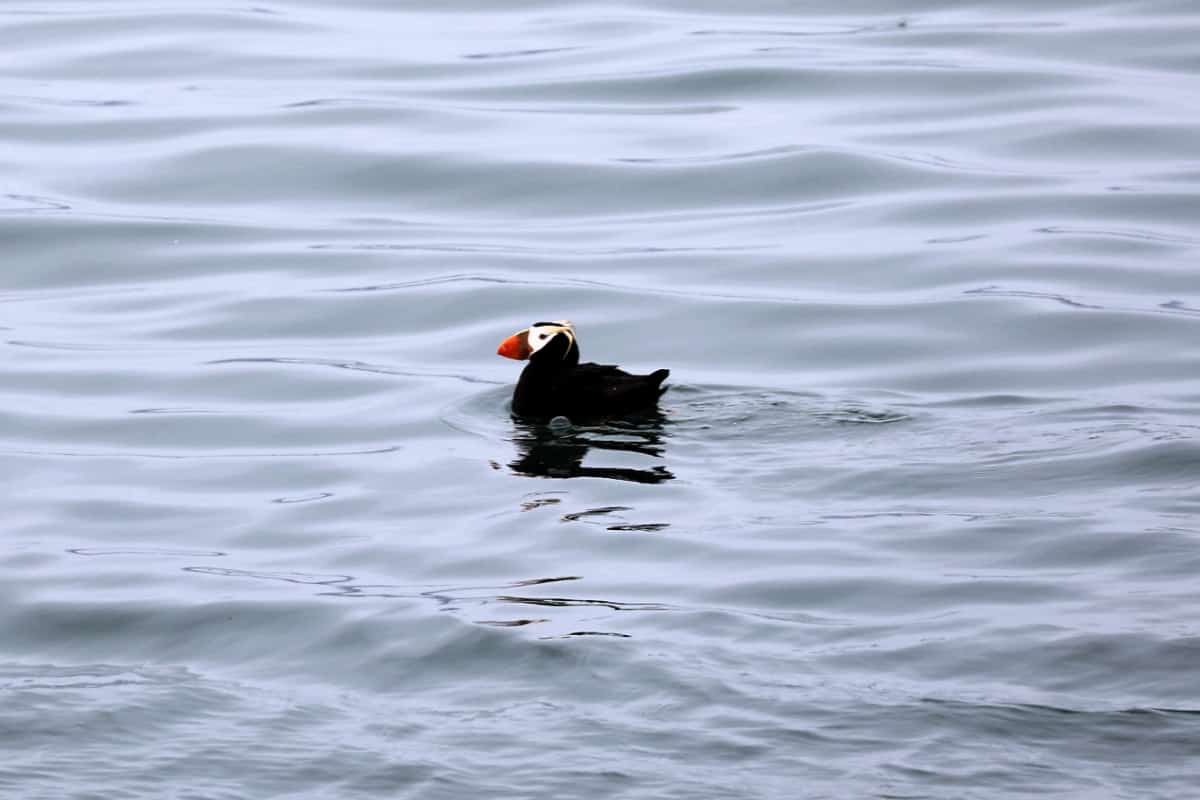 Wildlife Seen on the Glacier Bay Boat Tour
Wildlife is abundant at Glacier Bay National Park! It is located within a thin sliver of the temperate rainforests follow along the coastline of the Pacific Northwest which includes the states tree, the Sitka Spruce.
We also had a Park Ranger on the boat helping visitors spot wildlife and talk about the area's natural history.
The Catamaran had large windows to easily see out of, especially during inclement weather. Remember to come prepared for any type of weather all year long as weather conditions can change quickly in Alaska!
Here is a list of the marine life and wildlife we identified on our Day Tour of Glacier Bay.
Lots of Humpback Whales
A pod of Orca Whales, also known as Killer Whales
Coastal Brown Bears, also known as Grizzly Bears, Coastal Bears, or Brown Bears
Black Bear with 2 cubs
Mountain Goats
Sea Otters
Stellar Sea Lions
Harbor Seals
Black Oystercatchers
Tufted Puffins
Horned Puffins
Bald Eagle
Glaucous Winged Gulls
Kittiwakes
Pelagic Cormorants
The abundant wildlife seen on the Glacier Bay Boat Tour is just one of the many reasons why we suggest booking a stay at the Glacier Bay Lodge and enjoying time in an epic Alaska National Park.
Information about Glacier Bay National Park
Glacier Bay National Park - Complete guide with all the information you need to plan a visit.
Glacier Bay Lodge - The only lodge located in Glacier Bay National Park
Bartlett Cove Campground - Glacier Bay National Park
Cruising to America's National Parks - Alaska Ports of Call Ultimate Guide to Cruising to America's National Parks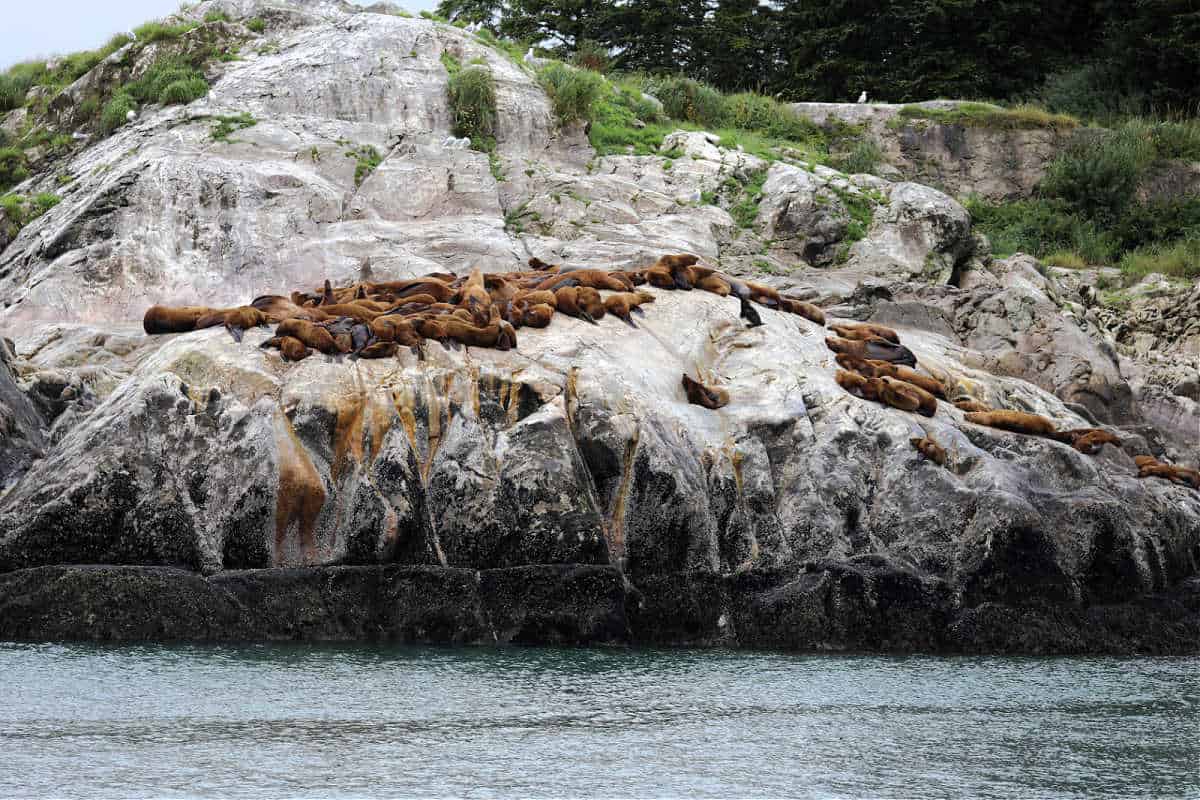 Additional Information on Alaska's National Parks
Denali National Park and Preserve - Complete guide with all the information you need to plan a visit.
Kenai Fjords National Park - Complete guide with all the information you need to plan a visit.
Exit Glacier Campground Kenai Fjords National Park- Complete Camping Guide for Exit Glacier Campground in Kenai Fjords National Park
Kenai Fjords Boat Tour - Complete Guide to Major Marine Tours and Kenai Fjords National Park Boat Tour
Wrangell St Elias National Park - Complete guide with all the information you need to plan a visit.
Things to Do Wrangell St Elias National Park
Kendesnii Campground Wrangell St Elias National Park - Complete Camping Guide for Kendsnii Campground in Wrangell St Elias National Park National Park
Glacier Bay, Denali, and Kenai Fjord Trip Report - Check out our trip to 3 epic Alaska national parks
National Park Lodges - Check out all of the US National Park Lodges and inns.
How many national parks are there in the US?
Check out all of the National Parks in Alaska along with Hawaii National Parks, Washington National Parks, and National Parks in California.
Planning a National Park vacation? America the Beautiful/National Park Pass covers entrance fees for an entire year to all US National Park Sites and over 2,000 Federal Recreation Fee Sites.
The park pass covers everyone in the car for per-vehicle sites and for up to 4 adults for per-person sites.
Buy on REI.com and REI will donate 10% of pass proceeds to the National Forest Foundation, National Park Foundation, and the U.S. Endowment for Forestry & Communities.