New Hampshire is absolutely gorgeous! During a visit, you do not want to miss these New Hampshire National Parks! You can check out a portion of the Appalachian Trail that passes through the state or visit Saint Gaudens National Historic Site.
New Hampshire has the shortest coastline of any state with only 18 miles of coastline to visit. Thankfully there is a ton of outdoor recreation opportunities and places to explore in this New England State.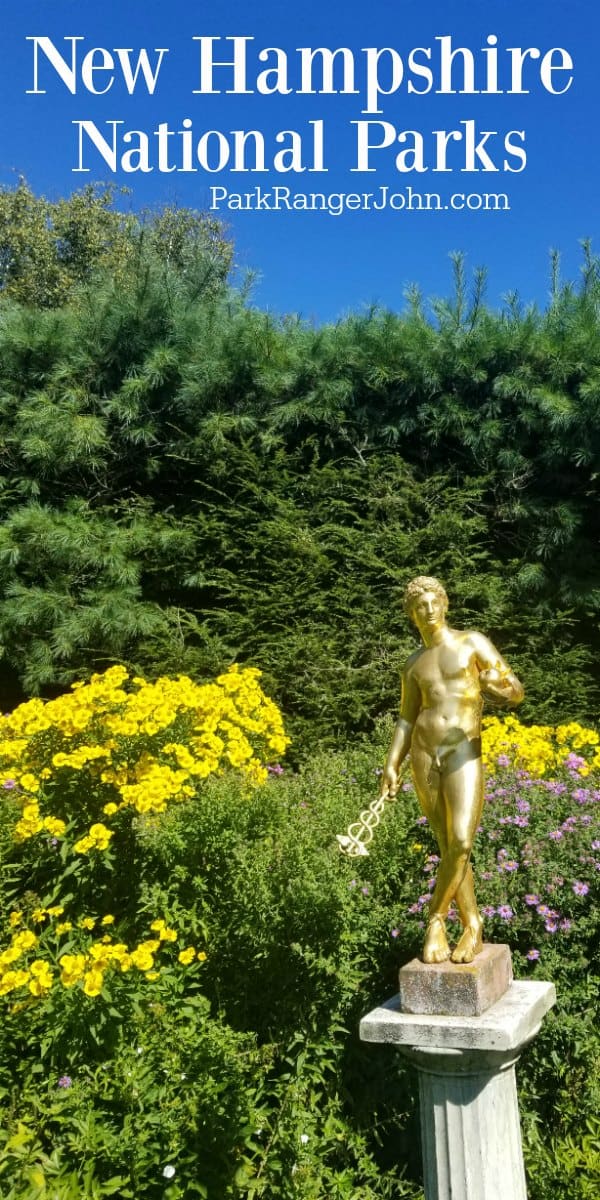 New Hampshire National Parks
National Parks in New Hampshire include both a National Historic Site and a National Scenic Trail. There are also amazing state parks and forest service lands to explore.
The Appalachian Trail travels 161 miles across New Hampshire. One cool thing is the trail in New Hampshire follows more miles above the treeline than any other state. This means you can expect epic views but also severe weather some days.
Elevation ranges from 400 feet to 6,288 feet! This portion of the trail includes incredibly steep inclines and exposed areas. If you plan to hike through the White Mountains you will need to check for current regulations and rules.
For more information check out the Appalachian Trail Guide for New Hampshire and Vermont
National Geographic also has a topographic map of the Appalachian Trail in New Hampshire.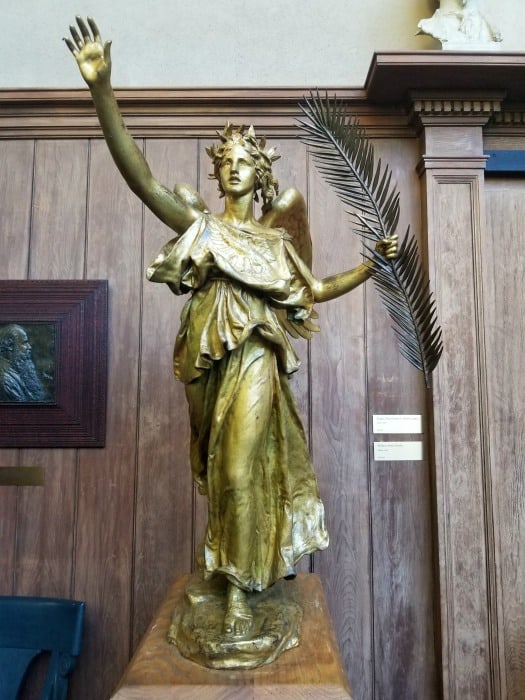 Saint-Gaudens NHS is located in Western New Hampshire approximately 60 miles northwest of Concord. The park offers the opportunity to tour Saint-Gaudenn's home called Aspet.
Augustus Saint-Gaudens was born in Dublin, Ireland in 1848. He became one of the finest sculptors in American History as well as the designer of the double-eagle gold coin.
Some of Saint Gauden's famous sculptures include "Standing Lincoln" in Chicago, the Adams Memorial in Washington D.C., the Robert Gould Shaw Memorial in Boston and the General William T. Sherman statue in New York's Central Park.
His home site in Cornish, New Hampshire is the site of the park. You can view more than 100 of his works on site. Guided tours are offered of the gardens and Aspet House.
Two miles of hiking trails wind through the more than 100 acres of woodlands within the park. The park visitor center has a great movie detailing the life of Saint-Gauden along with information on the sculptures and works of art that can be seen on site.
List of National Parks in New Hampshire
Appalachian National Scenic Trail
Saint - Gaudens National Historic Site
The 2 National Parks in New Hampshire receive over 36K visitors a year producing over $2.6 million in economic benefits.
New Hampshire National Parks include 1 National Heritage Area, 1 Wild and Scenic River managed by the park service, 2 National Trails managed by the park service and 791 National Register of Historic Places Listings.
There are 23 National Historic Landmarks in New Hampshire National Parks along with 11 National Natural Landmarks. 285 places have been recorded by the Heritage Documentation Programs. There are over 56K objects in the New Hampshire National Park Museum Collections. There are also 19 archaeological sites in the National Parks in New Hampshire.
Have you ever wondered how to become a Park Ranger? Check out our post on what it takes to become a park ranger.
Check out this great list of US National Parks managed by the National Park Service in Alphabetical Order to check off how many you have visited.
If you are a wine fan you may enjoy this article on Wines inspired by US National Parks. Are you more of a beer drinker? Check out this article on beers inspired by the US National Parks.
National Parks in neighboring states