Epic Guide to Fort Vancouver National Historic Site located in Washington State and Oregon! This guide includes history, things to do, where to stay, nearby camping, and so much more!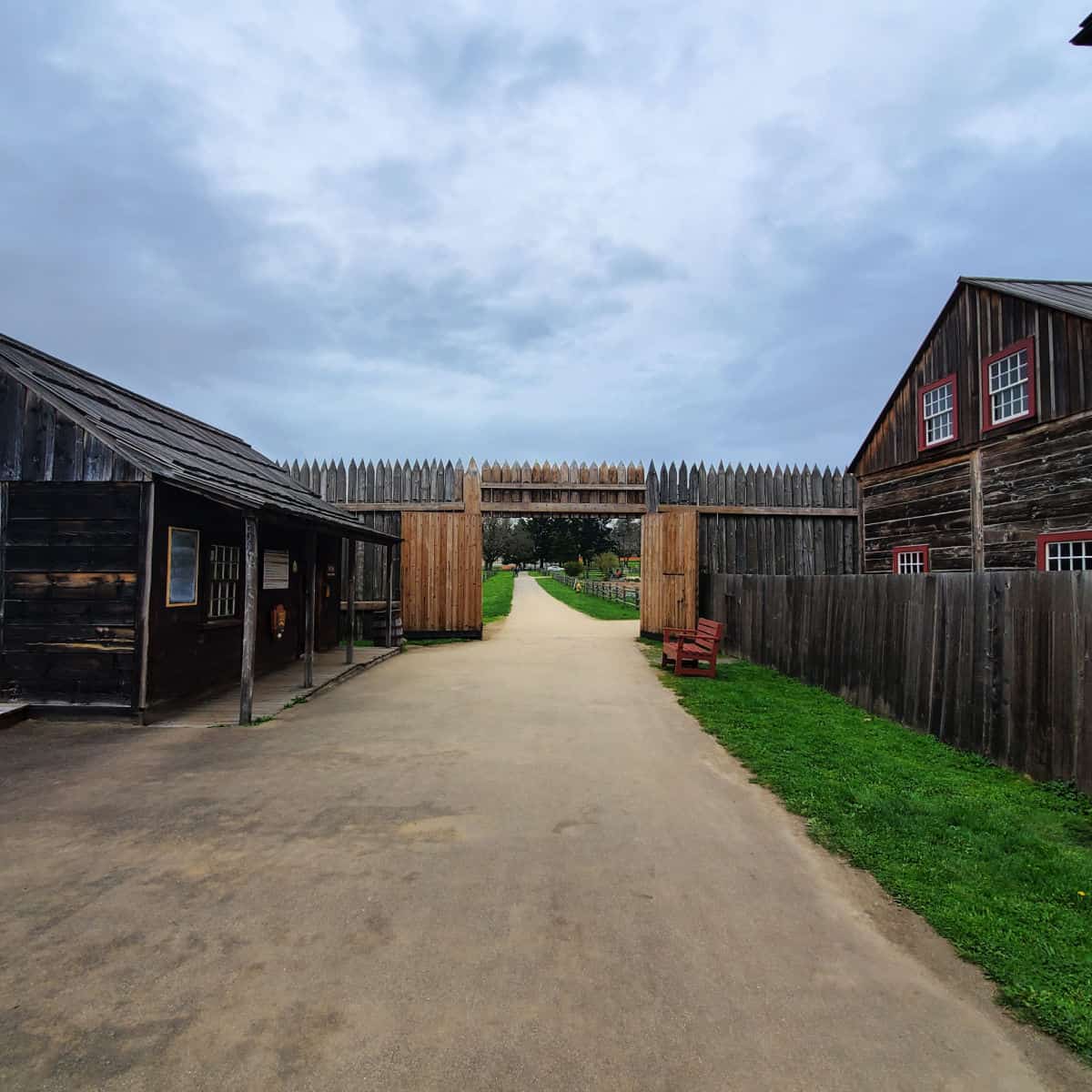 Fort Vancouver National Historic Site
Fort Vancouver National Historic Site is located just across the water from Portland, Oregon on the Washington side. The Hudson's Bay Company opened this headquarters in 1825 sitting it on the Columbia River near the confluence with the Willamette River.
About Fort Vancouver National Historic Site
The Hudson's Bay Company ran a commercial enterprise that operated over huge portions of North America in the 19th century acquiring furs from trappers and Native Americans. These furs were used in fashion designs of the era.
Fort Vancouver was the original terminus of the Oregon Trail for immigrants and later became a U.S. Army Post.
The forts development made it a significant trade center that employed people from many ethnic groups. The fort played a huge role in influencing the culture, politics, and commercial development of the Oregon Territory.
The first hospital, library, gristmill, sawmill, school, shipbuilding area, and fruit orchards were established at Fort Vancouver.
Today as a visitor you have the opportunity to explore the reconstructed trading fort and learn what life was like at the fort. You can see the palisades wall, chief factor's house, bakehouse, a fur shop, blacksmith area, kitchen, and of course the jail.
Depending on when you visit you may be able to see National Park Rangers demonstrate historic weapons and present living-history programs. If you live near Fort Vancouver NHS make sure and check out the saber classes they offer in the summer. This is the only National Park site that I know of teaching you how to wield a saber.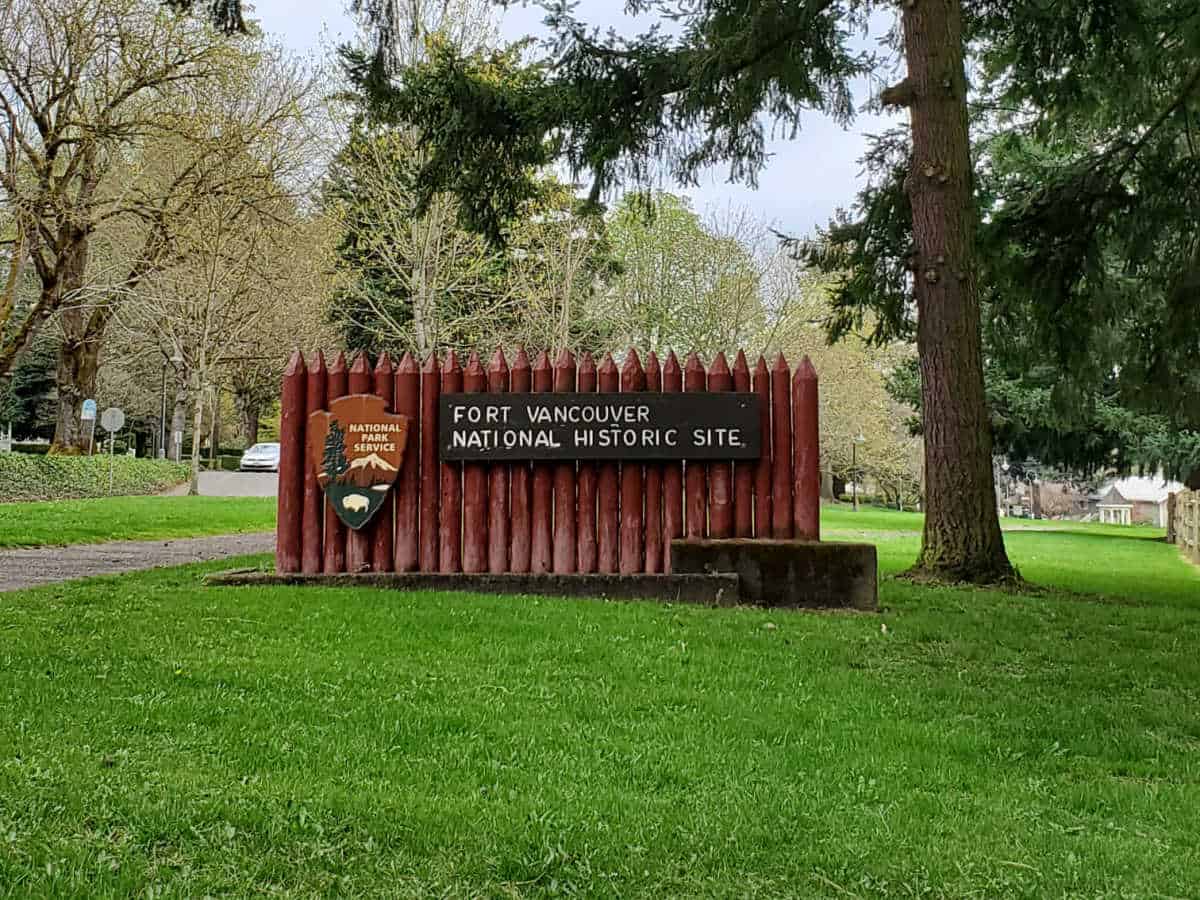 Is Fort Vancouver National Historic Site worth visiting?
It's such an incredible experience learning about the early pioneers and the important role of the Hudson's Bay Company fur trading operations in shaping the Pacific Northwest.
You'll get to explore a reconstructed fort, historic buildings, a museum, and even a beautiful park area.
With interactive exhibits, guided tours, and fun hands-on activities, the unit of the National park Service offers an awesome opportunity to learn about the fur trade and pioneer life in the area. Trust me, if you're into history, you won't want to miss it!
We really enjoyed spending time in the park. It is a unique tourist destination that embodies the heart of the state of Washington and Oregon.
Growing up in this area my wife talks about how much history they learned about frontier fur trading and the rich history of the PNW.
The National Park System is filled with amazing parks and this is definitely one of them.
History of Fort Vancouver National Historic Site
Fort Vancouver National Historic Site consists of two separate units; Fort Vancouver which is located in Vancouver, Washington and the home of John McLaughlin located across the Columbia River in Oregon City, Oregon. Fort Vancouver was designated in 1961 and the McLaughlin home was added in 2003.
Over 350 years ago, King Charles II of England signed the Hudson's Bay Company into existence. In 1824, the company found its way to the Oregon Country and established a trading post.
This area in North America's northern Pacific coast was sought after by both America and Great Britain. Since 1818, the two nations had agreed to give each other equal access to the area until boundaries could be decided upon.
This establishment by the Hudson's Bay Company became the most successful trading post in the Pacific Northwest during its nearly four decades in business.
Dr. John McLoughlin was largely responsible for the post's great success. McLoughlin, a French-Canadian, was born in Quebec and trained as a physician in Montreal.
At age 19, he worked as a physician at a fort in Ontario. When Fort Vancouver was established McLoughlin was moved there. His job description was specific: keep peace with the Native Americans, rise the trading post to ultimate success in the area, and establish Great Britain's claim to all of Oregon.
He would later come to be called the "Father of Oregon" as his role in assisting in the American cause in the Oregon territory was significant.
During the operation of Fort Vancouver, beaver hats were extremely popular. The fort sent out brigades of hunters and trappers to hunt beaver. The work was dangerous, as groups would set out in the winter when the pelts were most full.
The hunts were very successful and lucrative for Fort Vancouver, and even more so when the steel trap became a popular method of hunting. The process for turning those pelts into hats was a long process before they could be shipped off to London.
The blacksmith shop at Fort Vancouver was the largest in the Oregon Country. These blacksmiths would eventually produce tools that helped American pioneers traveling the Oregon Trail.
They specialized in axes, plows, hoes, wagon parts, and other items which were made in forges using British coal. Pioneers who stopped at the fort were often broke, exhausted and starving.
Dr. McLoughlin was always known to be an extremely fair and giving man and would help anyone who knocked on his door.
The kitchen at the fort was also a very busy place. There were always at least 25 people employed inside the fort at any time so meals were prepared for them.
The Hudson's Bay Company owned thousands of head of livestock as well as over 1,500 acres of farmland. Most of the food prepared at the fort came from these sources and included potatoes, wheat and fruit from orchards.
Other notable areas on the fort property included a large garden, bakehouse, and carpenter house. By 1945, five specialized carpenters and other employees worked to build furniture, windows, doors and coffins from local lumber.
They were also very beneficial workers at the fort in terms of taking care of buildings and making repairs. Their goods were sold to pioneers settling in the area.
The gardens at Fort Vancouver were an attraction to see. Dr. McLoughlin sent his gardener, Scotsman William Bruce, to England to train as a top horticulturist. The fort's garden was the finest in the area.
Rare fruits like oranges, lemons and figs were grown in the greenhouses. Five acres were set aside for growing a large and impressive list of vegetables and herbs including beets, eggplant, kale, chives, mint, thyme and even tobacco. The upper class dined in style at the fort's hall.
In 1846, the Oregon Treaty was signed. This action and the borders it defined, put Fort Vancouver in American territory.
Even though the treaty allowed the Hudson's Bay Company to continue operations at the trading fort and navigate the Columbia River, the trading post soon fell apart and become unprofitable.
The second section of the Fort Vancouver site, the John McLoughlin House, was built in 1846 and was the most elaborate home in Oregon at the time. A large number of McLoughlin and his wife Marguerite's extended family lived at the home and it was well suited for family life.
In fact, not long after McLoughlin's death in 1857, the home was turned into a boarding house. Known as the Phoenix Hotel for some time, it was called the best hotel in the city.
The home fell into disrepair years later. Restoration took place during the 1930s and in 1941 the site became part of the National Park Service. It was in 2003, that the NPS decided to add the home as a second unit to the Fort Vancouver National Historic Site.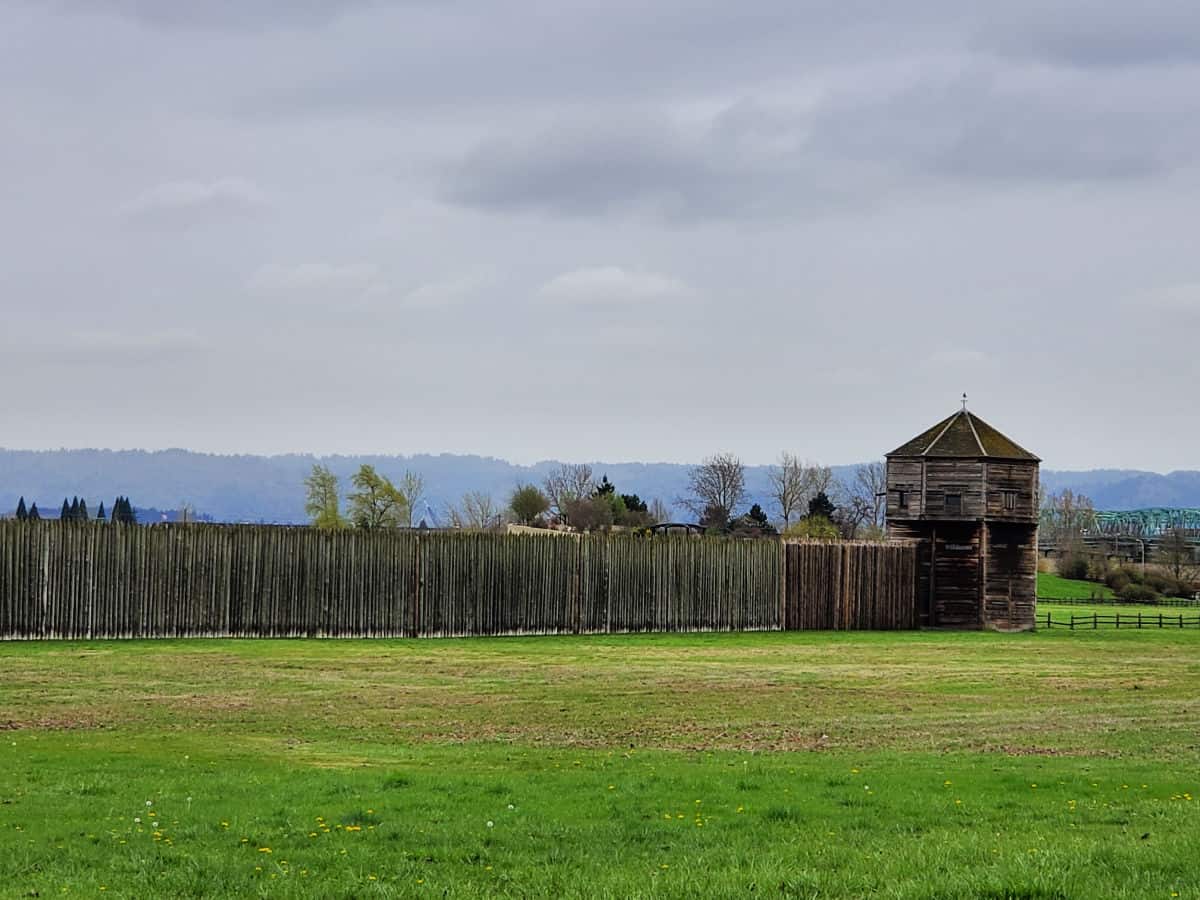 Things to know before your visit
Entrance fee
$10 per person ages 16+, receipt valid for seven days.
Ages 15 years and under are free.

Planning a National Park vacation? America the Beautiful/National Park Pass covers entrance fees for an entire year to all US National Park Sites and over 2,000 Federal Recreation Fee Sites.
The park pass covers everyone in the car for per vehicle sites and for up to 4 adults for per-person sites.
Buy on REI.com and REI will donate 10% of pass proceeds to the National Forest Foundation, National Park Foundation and the U.S. Endowment for Forestry & Communities.
Free Entrance Days -Mark your calendars with the five free entrance days the National Park Service offers annually.
Time Zone
Pacific Time Zone
Pets
Pets are allowed on exterior park grounds, not inside reconstructed Fort Vancouver or inside park facilities.
Cell Service
We had great cell service during our visit to the park.
Park Hours
The Vancouver, Washington facilities are open Tuesday through Saturday
Standard Hours = Labor Day through Memorial Day = 9 AM to 4 PM
Summer Hours = Memorial Day through Labor Day = 9 AM to 5 PM
Park grounds are open seven days a week from dawn until dusk.

The Oregon City, Oregon facilities are open Friday and Saturday
Standard Hours = February through the first weekend of December = 10 AM to 4 PM
Wi-Fi
Fort Vancouver does not offer public Wi-Fi
Insect Repellent
Insect repellent is always a great idea when outdoors, especially if you are around any body of water.
We use Permethrin Spray on our clothes before our park trips.
Water Bottle
Make sure to bring your own water bottle and plenty of water with you. Plastic water bottles are not sold in the park.
Parking
Parking is available in designated parking lots at the Visitor Center and at the site of the reconstructed fort (1001 E. Fifth St.).
Food/Restaurants
There are no restaurant in the park. However, there are several restaurants and dining options available in the nearby city of Vancouver, Washington
Gas
There are no gas station in the park. The nearest gas stations can be found outside the park boundaries in the surrounding area of Vancouver, Washington.
Drones
Drones are not permitted within National Park Sites.
National Park Passport Stamps
National Park Passport stamps can be found in the visitor center.
We use the Explorer Edition Passport Book that can be expanded and updated. This is a great way to track all of the parks you have visited over time.
Make sure to bring your National Park Passport Book with you or we like to pack these circle stickers so we don't have to bring our entire book with us.
Fort Vancouver NHS is part of the 1999 Passport Stamp Set.
Electric Vehicle Charging
There are more than 40 EV stations around Fort Vancouver NHS
Details about Fort Vancouver National Historic Site
Size - 207 acres
Check out how the park compares to other National Parks by Size.
Date Established
June 19, 1948 as a US National Monument
June 30, 1961 as a US National Historic Site
Visitation
In 2022, Fort Vancouver NHS had 964,318 park visitors
In 2021, Fort Vancouver NHS had 809,525 park visitors.
In 2020, Fort Vancouver NHS had 670,111 park visitors.
In 2019, Fort Vancouver NHS had 1,018,214 park visitors
Learn more about the most visited and least visited National Parks in the US
National Park Address
1501 E Evergreen Blvd, Vancouver, WA 98661
National Park Map
Where is Fort Vancouver National Historic Site?
Fort Vancouver National Historic Site is located in Vancouver, Washington, along the Columbia River, just north of the city of Portland, Oregon.

Estimated distance from major cities nearby
Vancouver, WA- 1 mile

Portland, OR - 10 miles

Gresham, OR- 20 miles

Beaverton, OR- 16 miles

Hillsboro, Oregon - 27 miles

Salem, Oregon - 55 miles

Olympia, Washington - 106 miles

Tacoma, Washington- 135 miles

Seattle, Washington - 166 miles
Estimated Distance from nearby National Park
Mount Rainier National Park - 130 miles

Olympic National Park- 154 miles

North Cascades National Park - 272 miles

Crater Lake National Park - 279 miles

Where is the National Park Visitor Center?
The Fort Vancouver Visitor Center is located across the street from Officers Row.
Getting to Fort Vancouver National Historic Site
Closest Airports
Portland International Airport (PDX)- 11 miles
Portland-Hillsboro Airport (HIO)- 25 miles

International Airports
Seattle-Tacoma International Airport (SEA)- 155miles

Vancouver International Airport (YVR)- 302 miles

Spokane International Airport (GEG)- 354 miles

San Francisco International Airport (SFO)- 654 miles

Regional Airports
Salem Municipal Airport (SLE) - 59 miles
Eugene Airport (EUG) - 125 miles
Driving Directions
Take I-5 north from Portland, Oregon, towards Vancouver, Washington.
Take Mill Plain Blvd exit 1-C and stay in the left lane.
Continue for approximately 2 miles on Mill Plain Blvd.
Continue for approximately a mile on Fort Vancouver Way.
Stay in the left lane as you turn left onto Evergreen Blvd.
Continue for approximately a mile on Fort Vancouver Way.
Turn right onto the Fort Vancouver National Historic Site entrance road.
Follow the signs to the visitor center and parking.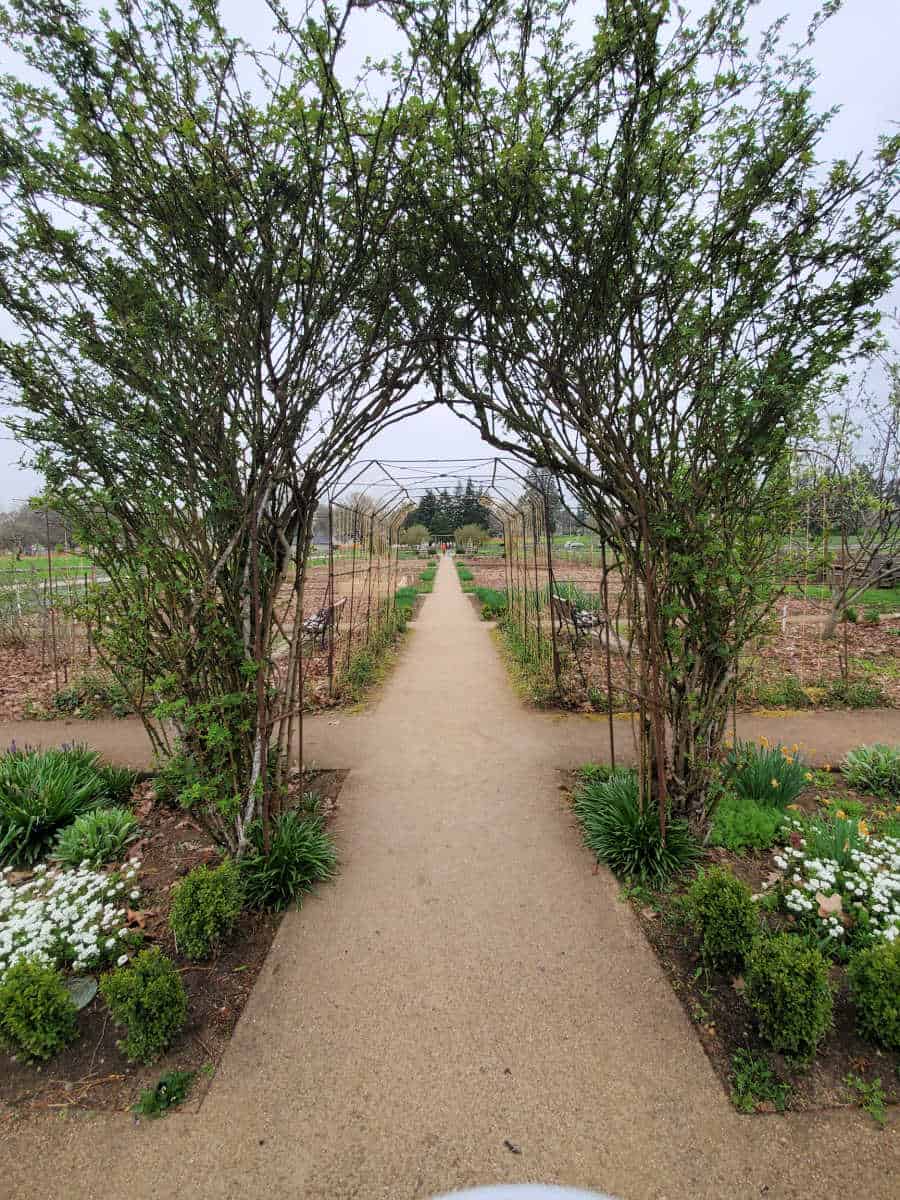 Best time to visit Fort Vancouver National Historic Site
If you're planning a trip to Fort Vancouver National Historic Site, I've got some advice for you. The ideal time to visit is between June and August.
The temperatures during this season are perfect for exploring the site's outdoor exhibits and trails. Plus, you can join ranger-led tours, live history demonstrations, and attend exciting events and festivals.
However, if you're someone who prefers less crowded areas and cooler temperatures, spring or fall is the best time to visit. During this time, there are fewer visitors, and the weather is still reasonable, making it enjoyable to explore the park.
Weather and Seasons
The warmest weather at Fort Vancouver National Historic Site typically occurs during the summer months, from June to August. Average high temperatures during these months range from 70 to the low 80 degrees, with occasional peaks in the mid-90 degrees.

The coolest weather can be typically experienced in the winter months, between December and February. During this time, temperatures can drop to an average low of 35 degrees, and occasional snowfall is also possible. However, temperatures can still vary and it's always a good idea to check the local weather forecast for up-to-date information.
The snowiest month typically being January, the average annual snowfall for the area is around 3 inches. However, it is important to keep in mind that weather patterns can vary greatly from year to year, and occasionally, severe winter storms can bring significant amounts of snow and ice to the area.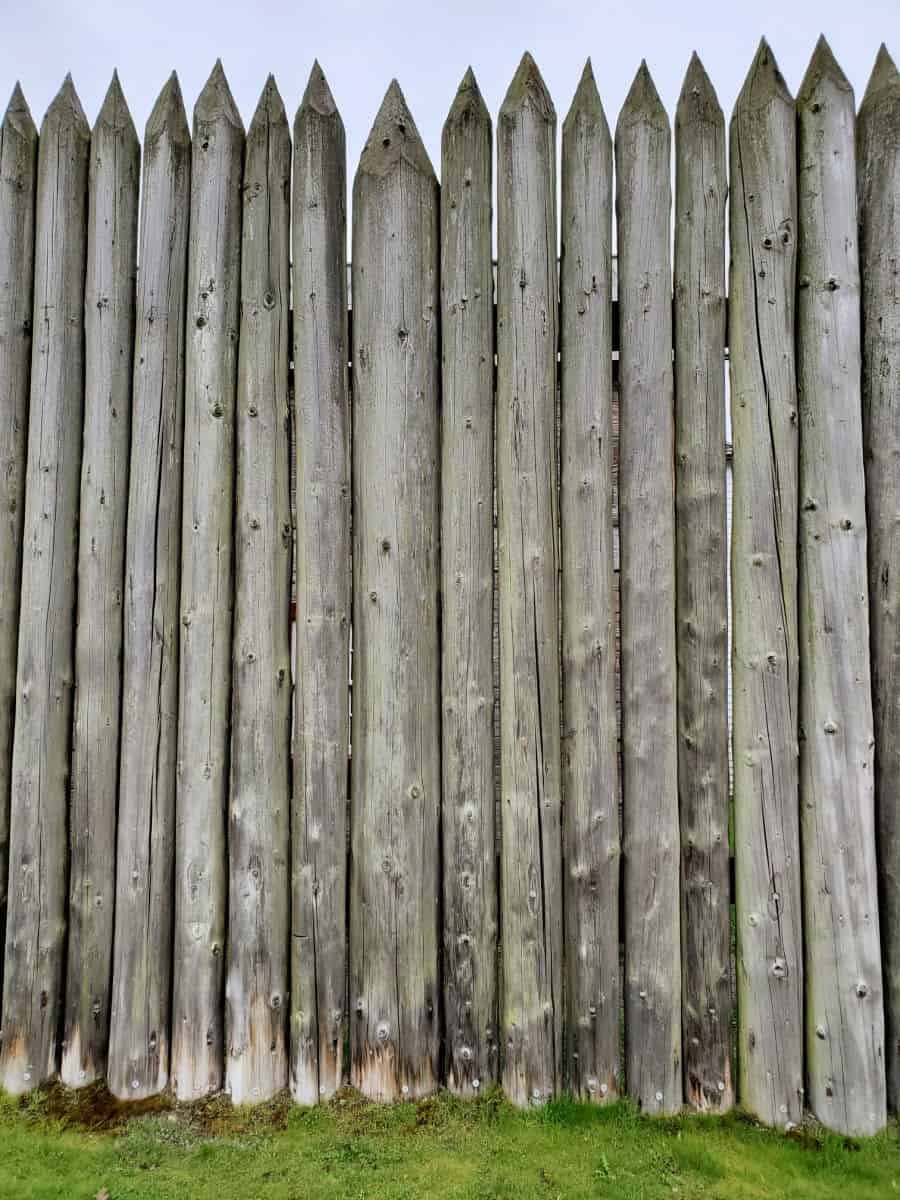 Best Things to do in Fort Vancouver National Historic Site
We suggest planning a minimum of a few hours for exploring the park if not longer. The park does amazing cultural demonstrations, special activities, living history events, and shares important history along the north bank of the Columbia River.
You could easily spend a full day exploring each area of the park.
Visitor Center
The Visitor Center also serves as a visitor center for Gifford Pinchot National Forest.
There is a great park movie that does a really wonderful job explaining the history of Fort Vancouver and the Hudson Bay Company. The visitor center also has rotating displays of art and artifacts related to the site.
The Fort Vancouver National Historic Site offers a Junior Ranger Program to kids ages 6-12. Here's how it works:
Request a Junior Ranger booklet at the Visitor Center or download a digital version from their website.
Explore the park and complete activities in the booklet, such as attending ranger-led programs, watching informative videos, and answering questions about the site's history and natural resources.
Once you have completed the required number of activities, return the booklet to the Visitor Center and receive your Junior Ranger badge.
The program aims to educate kids about the significance of Fort Vancouver in American history and to encourage them to become stewards of the park.
Fort Vancouver
The London-based Hudson's Bay Company established Fort Vancouver in 1825. The original fort was built to the northeast of the current fort's location.
The fort was relocated in 1829 to the present location. National Park Service Archaeologist Louis Caywood researched the fort and found the original remains in this location from 1947 to 1952.
The fort stockade and several buildings have been reconstructed and can be explored. You can wander inside many of the buildings and see how they would have been used.
Pearson Air Museum
Pearson Air Museum is a great place to learn more about the early military and civilian aviation. The Pearson Airfield is one of the oldest operating airfields in the country. You can also see the site of the site's World War I Spruce Mill, which produced aviation-grade lumber for Allied planes.
There is a separate Junior Ranger program available at Pearson Air Museum. It is pretty intense so make sure and check out the booklet to help young visitors complete it.
You can easily spend a few hours learning about early aviation and checking out all of the planes. It is a great opportunity to learn about the magic of flight at Pearson Field.
McLoughlin House
The site is open Friday and Saturday from 10:00 a.m. to 4:00 p.m. Free tours of the McLoughlin House take place at 10:15 am, 11:15 am, 12:15 pm, 1:15 pm, 2:15 pm, and 3:15 pm; tours begin at the Barclay House.
Vancouver Barracks
The Fort Vancouver Barracks is currently closed but the National Park Service is working to turn this area into an amazing space.
How to beat the crowds?
Here are some tips to beat the crowds at Fort Vancouver National Historic Site:
Plan your visit on a weekday: Visiting on weekdays, especially early in the morning, can significantly cut down on wait times and crowds.
Arrive early: If you plan to visit during the weekend or on a holiday, arrive as early as possible. This will give you access to the park before it gets busy.
Visit during the off-season: The park is much less crowded during off-peak seasons, which are usually during the fall and winter months.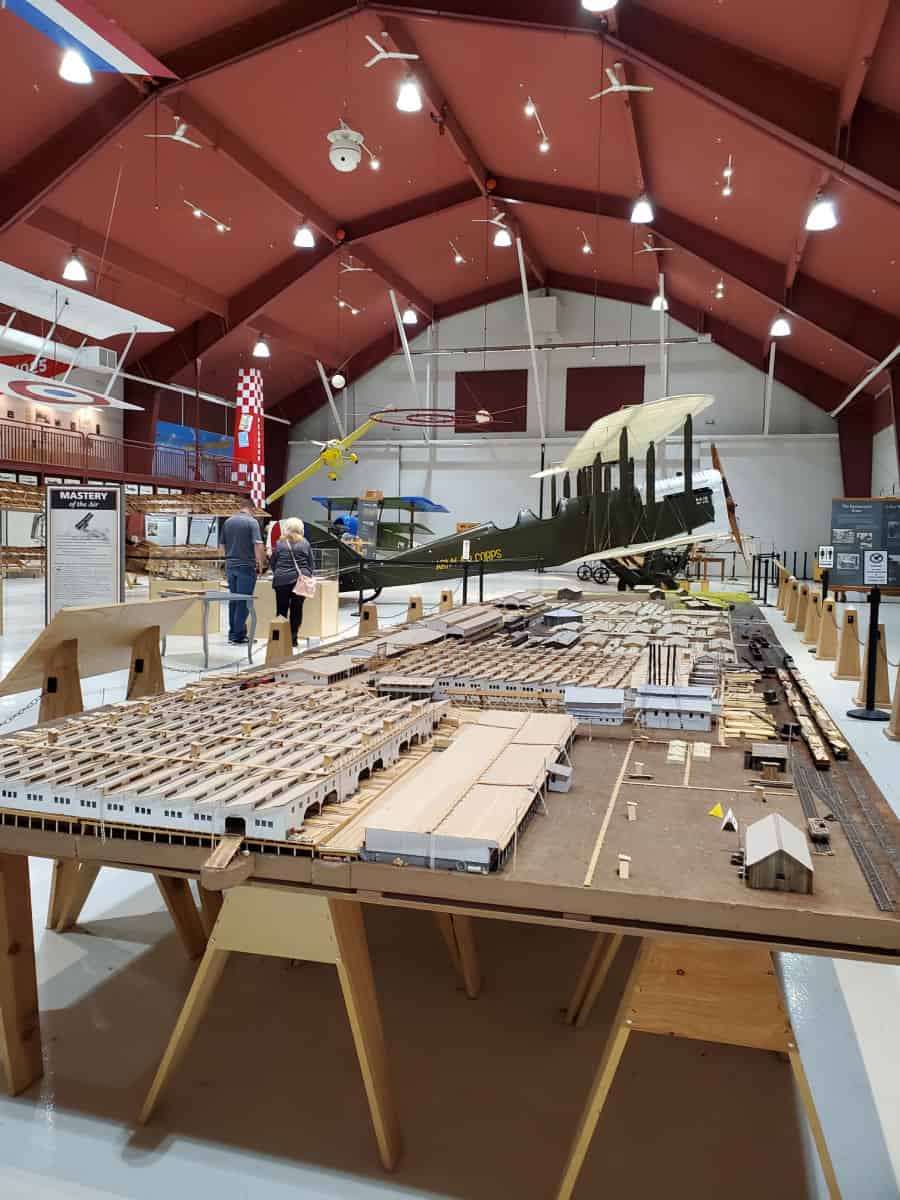 Where to stay when visiting
There are no National Park Lodges within the park.
Nearby lodging includes:
Homewood Suites by Hilton Vancouver-Portland- The hotel provides roomy studio, one-, and two-bedroom suites, each of which comes with a fully functional kitchen that includes a full-size refrigerator, microwave, and dishwasher. Every morning, guests can take advantage of a free hot breakfast buffet, and Monday through Thursday, there are also free evening socials with refreshments. Moreover, the hotel has an indoor pool, an outdoor sports court, and a fitness center.
Hilton Vancouver Washington- Both business and leisure travelers can stay in its contemporary lodgings and use its dining and meeting facilities. The hotel offers a fitness facility, and an outdoor pool, as well as a restaurant and bars right there. Also, it is conveniently located close to well-known sites like Esther Short Park, the Vancouver Waterfront, and the Fort Vancouver National Historic Site.

AC Hotel Vancouver Waterfront- The hotel provides modern and stylish guest rooms that contain minimalist design and clean lines, along with luxurious amenities including fast Wi-Fi, flat-screen TVs, cozy beds, and roomy en-suite bathrooms.

Residence Inn by Marriott Portland Vancouver- Residence Inn by Marriott Portland Vancouver is a pet-friendly hotel located in Vancouver, Washington. This hotel offers spacious studio, one and two-bedroom suites that feature fully equipped kitchens, work spaces, and living areas with sofa beds. Complimentary breakfast is served each morning and there are also various restaurant options nearby. The hotel offers amenities such as a fitness center, indoor pool and hot tub, sport court, and outdoor patio with BBQ grills.

My Place Hotel - Vancouver, WA- Guests can enjoy spacious and tastefully furnished rooms equipped with a fully functional kitchen, flat-screen TV and free high-speed internet access. Luxurious bedding adds to the overall experience. Other facilities at the hotel include laundry amenities, a 24-hour convenience store, and a business center to cater to guests' needs.
Click on the map below to see additional vacation rentals and hotels near the park.


Camping
There are no National Park Campgrounds within the park.
For a fun adventure check out Escape Campervans. These campervans have built in beds, kitchen area with refrigerators, and more. You can have them fully set up with kitchen supplies, bedding, and other fun extras. They are painted with epic designs you can't miss!
Escape Campervans has offices in Vancouver, Seattle, Portland, San Francisco, Las Vegas, Los Angeles, Phoenix, Salt Lake City, Denver, Chicago, New York, and Orlando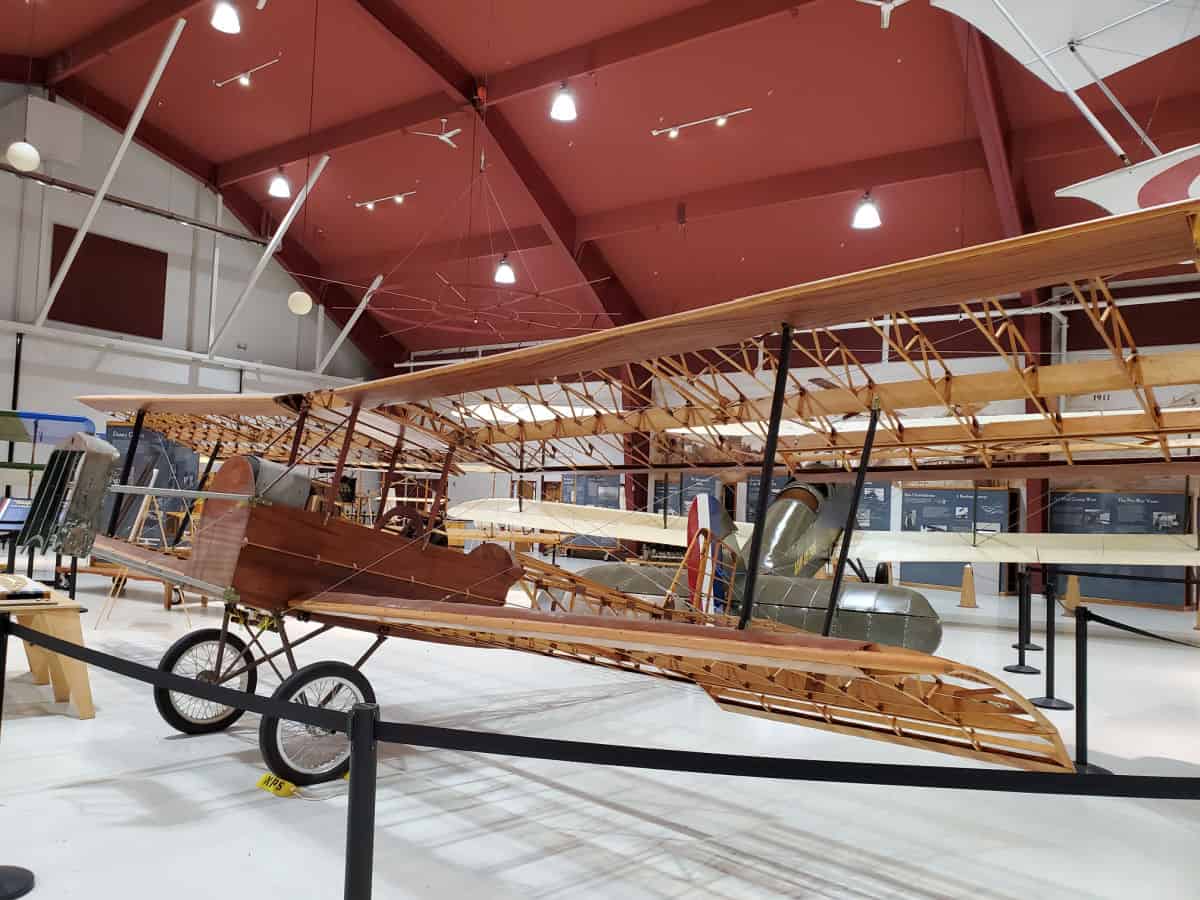 National Park Sites near Fort Vancouver National Historic Site
Lewis and Clark National Historical Park- 101 miles

Oregon Caves National Monument and Preserve- 298 miles

San Juan Island National Historical Park- 274 miles

John Day Fossil Beds National Monument- 180 miles

Whitman Mission National Historic Site- 239 miles

Minidoka National Historic Site- 561 miles
Lewis & Clark National Historic Trail
Check out all of the Washington National Parks along with neighboring Oregon National Parks, Idaho National Parks, National Parks in Hawaii, and National Parks in Alaska
There are so many great things to do in Portland with Kids! This post has a ton of great ideas on all the places you don't want to miss!