San Juan Island National Historical Park is located on San Juan Island in Washington State. In order to reach the park, you will need to take a ferry or boat to the island.
You may have heard about the San Juans for the beautiful scenery and gorgeous vistas. Did you know that the British and American forces almost went to war in 1859 over the death of a pig?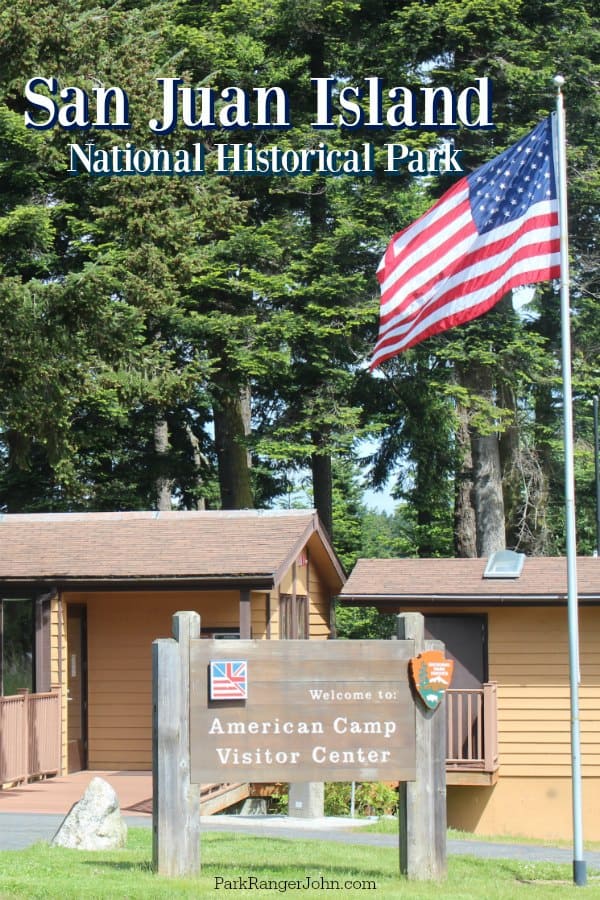 San Juan Island National Historical Park
Yes, you read that correctly. The United States and Great Britain nearly went to war over possession of San Juan Island because of the death of a pig.
The Treaty of Oregon left ownership of the San Juan Island group unclear. Tensions between the American and British camps were growing when an American farm shot a pig.
This lead to the "Pig War" crisis which at the height of tensions had 500 us army soldiers and three British warships were nose to nose only 10 miles from Victoria.
Thankfully both sides quickly restored calm and prevented resorting to violence. After the almost war over a pig officials decided on a joint military occupation of the island until the boundaries could be decided.
The joint occupation of the island continued for 12 years until Kaiser Wilhelm I of Germany who was acting as arbitrator awarded the island to the United States.
Top things to do at San Juan Island National Historical Park
Visit one of the park visitor centers
Try and visit both visitor centers to see the different sides of the almost pig war of 1859.
English Camp has nearly 590 Acres of shoreline, forest, four Historic Structures, hiking trails, Garrison Beach Access. and a cemetery.
American Camp has 1225 acres of shoreline, beach access at South Beach and 4th. of July Beach, hiking trails, prairies, forests, and historic structures.
Become a Junior Ranger
You can pick up a junior ranger program at either the American Camp or English Camp visitor center.
You can start on the junior ranger program by printing the booklet at home before you visit the park.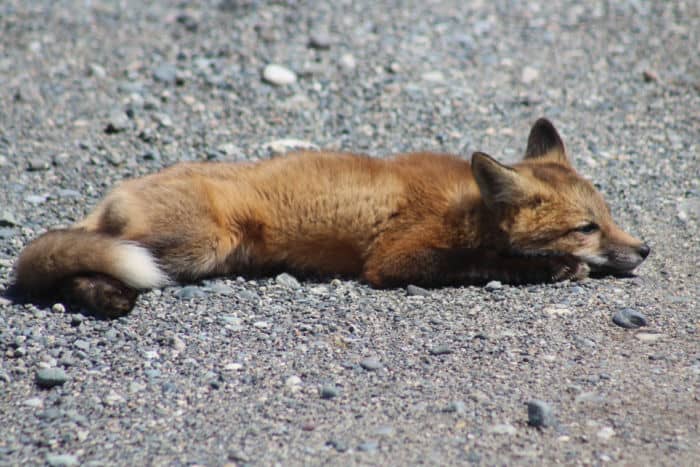 Look for wildlife
There are red foxes, deer, and a ton of birds on the island. We spent time watching a mom and her kits while we were on the island. They were so cute!
You can also watch for whales and porpoises from the bluff trails of American Camp! Keep an eye out for Orca Whales and other great sea life!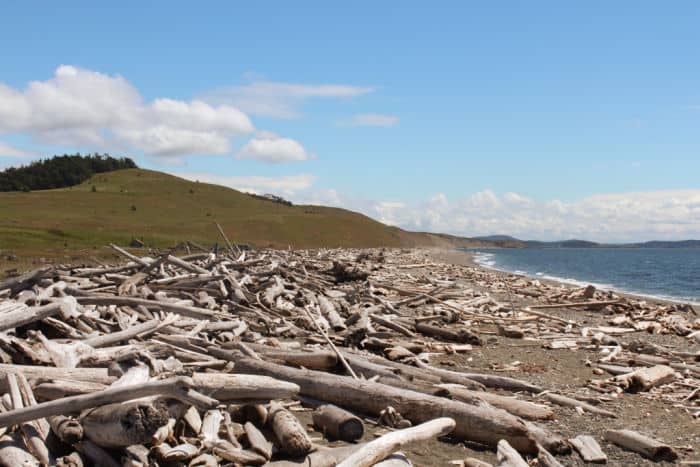 Have a picnic on the beach
San Juan National Historic Site has three beaches with epic views! You can go for a stroll on the beach, look at shells and even go Kayaking! I personally can't think of a better place to go for a picnic so make sure to pick up picnic supplies in town and enjoy a picnic on the beach!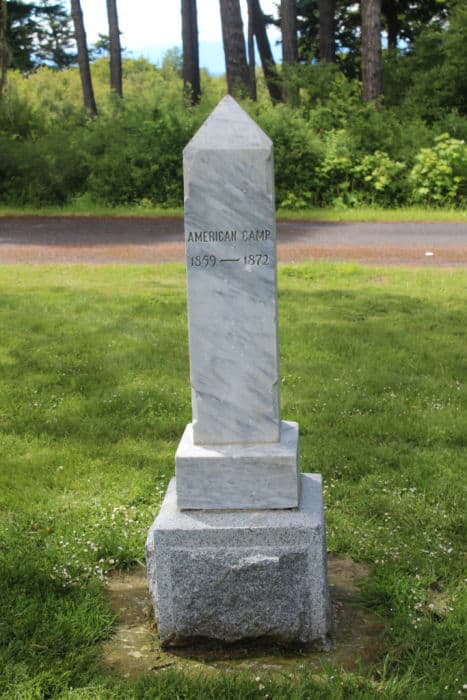 Hiking
American Camp:
Take a walk along South Beach, the longest public beach on the island. Keep a lookout for Orcas (Killer Whales) in the Spring and Summer.
Those wanting both a longer hike and breathtaking views should take the 3-mile Mt. Finlayson Trail. You will Hike to the top of Mt.
Finlayson and be able to see Mt. Baker to the east, Mt. Rainier to the southeast, the Olympic Mountains to the south, and Vancouver Island,
British Columbia to the west.
English Camp:
Hike the mile-long Bell Point Trail for a beautiful view of Westcott Bay.
Hike the .6 mile Young Hill Trail up 650 feet to the top of Young Hill for a panoramic view of the island's northwest corner.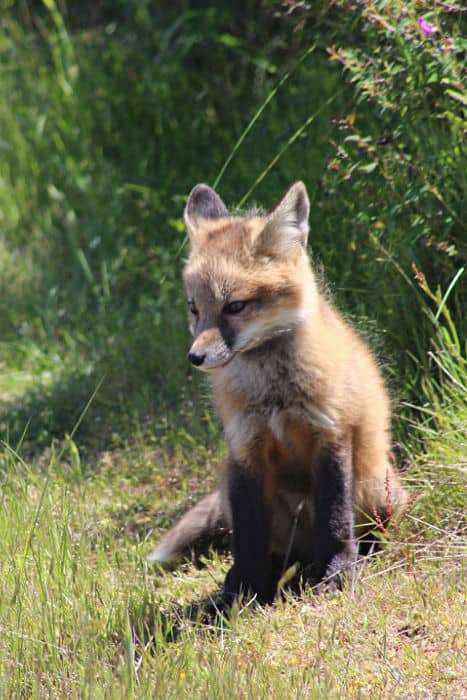 Things to know when planning a trip to San Juan Island National Historical Park
There is no food, lodging, or camping within the park. If you plan to spend the night on San Juan Island you will want to book a hotel as soon as you can especially during summer. There is also a nice private campground called Lakedale Resort that has camping, log cabins, and glamping options!
Address
American Camp Visitor Center
4668 Cattle Point Road
Friday Harbor, WA 98250
English Camp
3905 West Valley Road
Friday Harbor, WA 98250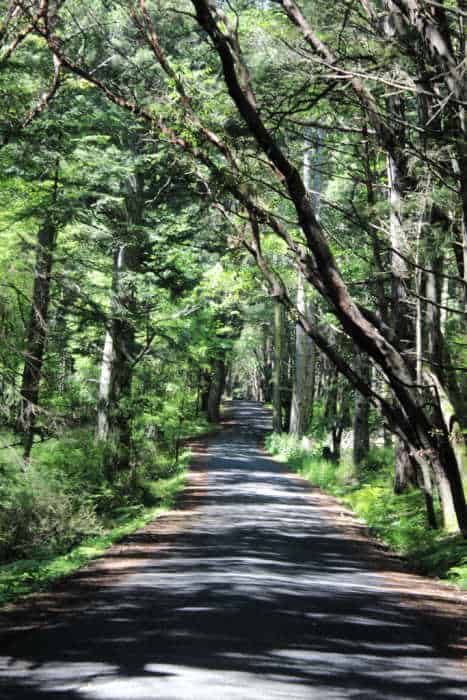 Park Hours
Park grounds are open from dawn to 11 p.m. daily year-round.
American Camp Visitor Center is open 8:30 am to 4:30 pm daily
English Camp Visitor Center is open 9 am to 5 pm daily
Entrance Fee - There is no fee to visit the park.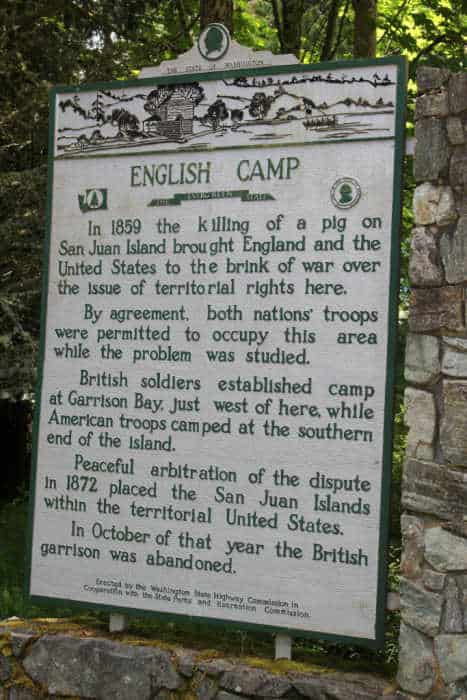 About San Juan Island Washington
San Juan Island is the second-largest and most populous of the San Juan Islands in northwestern Washington and is surrounded by Lopez Island and Orcas Island. Here you will find two very charming cities; Friday Harbor and Roche Harbor. Both cities are very charming and are major tourist destinations.
There are several fun activities on the island including Whale watching, the Whale Museum, breweries and wineries, and fantastic restaurants.
The islands collect many tourists each year (especially in the summer) and can make travel to/from and hotels difficult to obtain. I suggest planning in advance and you can even make an advance reservation on Washington State Ferries.
National Parks near San Juan Island National Historical Park
Klondike Gold Rush National Historical Park - Seattle
Whitman Mission National Historic Site
Minidoka National Historic Site
Nez Perce National Historical Park
Check out all of the Washington National Parks along with neighboring Oregon National Parks, Idaho National Parks, National Parks in Hawaii, and National Parks in Alaska