Complete Guide to San Juan Island National Historical Park in Washington, including things to do, history, nearby lodging and camping, directions, and so much more.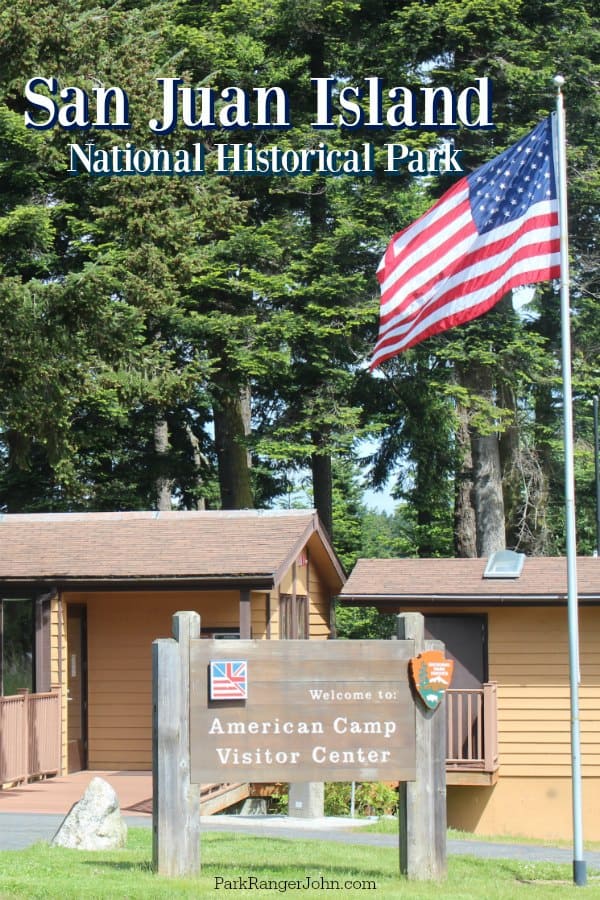 San Juan Island National Historical Park
San Juan Island National Historical Park is located on San Juan Island in Washington State. In order to reach the park, you will need to take a ferry or boat to the island.
About San Juan Island National Historical Park
You may have heard about the San Juans for the beautiful scenery and gorgeous vistas. Did you know that the British and American forces almost went to war in 1859 over the death of a pig?
Yes, you read that correctly. The United States and Great Britain nearly went to war over possession of San Juan Island because of the death of a pig.
The Treaty of Oregon left ownership of the San Juan Island group unclear. Tensions between the American and British camps were growing when an American farm shot a pig.
This lead to the "Pig War" crisis which at the height of tensions had 500 us army soldiers and three British warships were nose to nose only 10 miles from Victoria.
Thankfully both sides quickly restored calm and prevented resorting to violence. After the almost war over a pig officials decided on a joint military occupation of the island until the boundaries could be decided.
The joint occupation of the island continued for 12 years until Kaiser Wilhelm I of Germany who was acting as arbitrator awarded the island to the United States.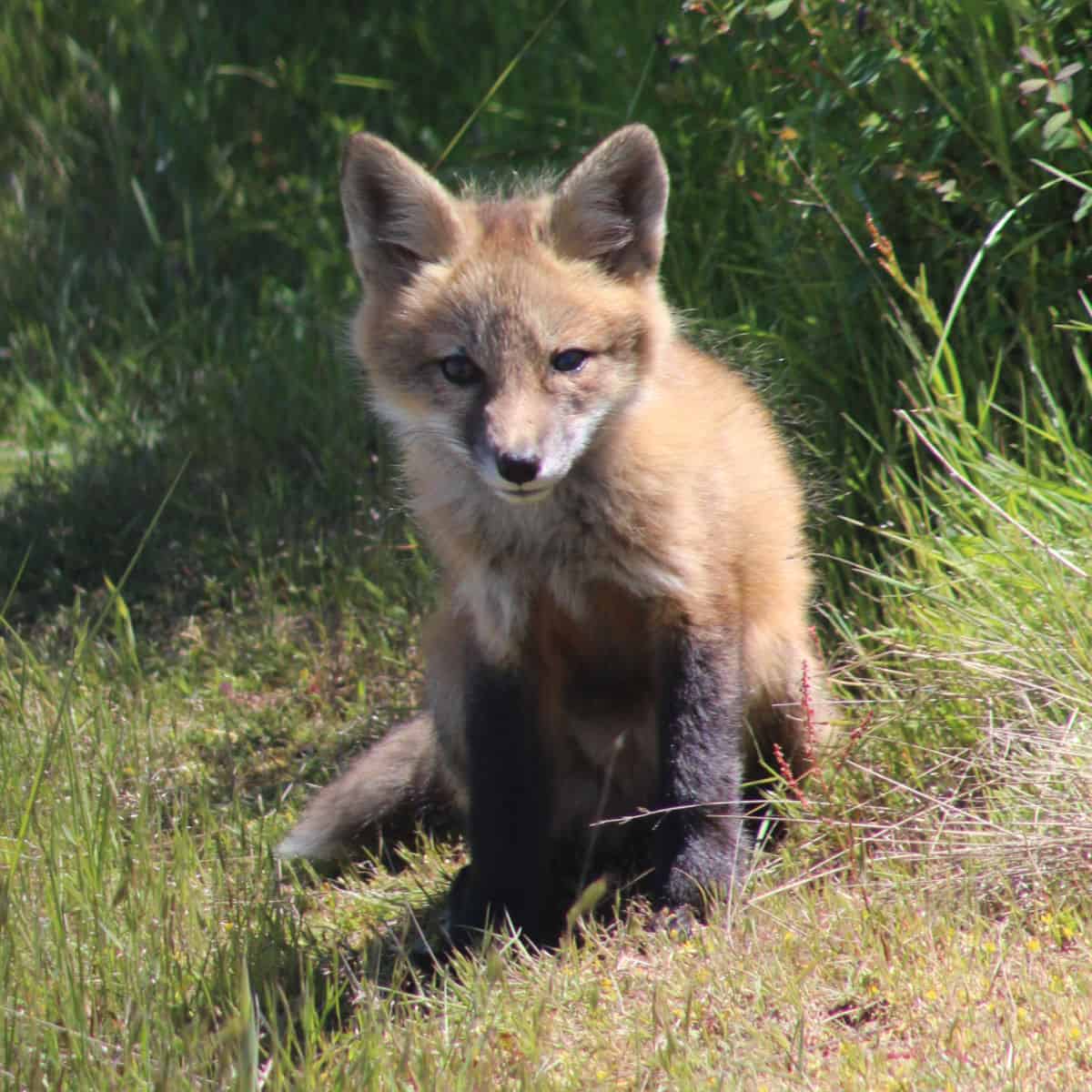 Is San Juan Island National Historical Park worth visiting?
San Juan Island National Historical Park is definitely worth visiting not only because the park has rich historical significance but also the park offers beautiful natural scenery. The island is surrounded by the stunning waters of Puget Sound and offers opportunities for hiking, kayaking, and wildlife watching.
History of San Juan Island National Historical Park
The San Juan Island National Historical Park protects an area of natural beauty which is perhaps most well known for a peculiar incident in this disputed territory. This incident involved a pig that ate some potatoes and resulted in the thirteen-year joint military occupation of the island of San Juan.
The stunning archipelago in the state of Washington has a long and rich history and this one incident stands out more than others. The territory inside the San Juan Historical Park was disputed, with both the British and the Americans claiming it as theirs.
The United States and British American (Canadian) border was formally defined in the Oregon Treaty of 1846. The division was along the 49th Parallel. This division applied everywhere except the area where the San Juan Island lies.
Contested Territory
The Oregon Treaty of 1846, was drawn up to finally resolve the ongoing border disputes over where American soil began and British territory ended. The treaty seemed simple enough, a division of territory along the 49th Parallel.
For the collection of islands South-West of Vancouver, the treaty stated the divide be through "the middle of the channel which separates from Vancouver Island". The channel referred to in the treaty was two channels, the Hario Strait and the Rosario Strait. The island of San Juan lies in the middle.
Both the British and Americans claimed the island as theirs, so both groups settled on it. By 1859, the British Hudson's Bay Company arrived on the island. They set up a sheep ranch and salmon-curing station. The British settlers outnumbered the American families who called the island home.
What Started The Pig War?
Before June 1859, relations between the British and American settlers were tense. The tension between the two sides was always there, as each side believed the other to be trespassing. Tensions reached a breaking point when a British owned pig made his way into American Lyman Cutler's farm.
Cutler caught the pig eating his potatoes. Outraged, he shot and killed the pig. The pig's owner, Charles Griffin, was equally angered by the killing of his pig and reported the incident to the local British authorities.
Culter was threatened with arrest, which led the infuriated American settlers to request military assistance from the mainland. The American's request just so happened to land on the desk of General William S. Harney, who openly shared his anti-British sentiments.
The Pig War
Harney's response to the settler's petition was to send the 64-man 9th Infantry under the command of General George Pickett to the island on July 27th, 1859. The military occupation of the island by the United States began the Pig War.
The Governor of Vancouver Island, James Douglas, responded to the American military occupation by sending three warships to the shores of San Juan. This show of force was to make Pickett leave the island. The British commander in charge, Geoffrey Phipps Hornby, was instructed to avoid armed conflict with Pickett's men.
Pickett did not balk and run at the arrival of the warships but instead requested more military help. A stand-off ensued, with both sides receiving reinforcements throughout the next few months but neither willing to shoot first.
A Year-Long Stand-off
Douglas sent the British Rear Admiral R. Lambert Baynes to land at San Juan and engage Pickett's men. Baynes refused, declaring that he "would not engage two great nations in a war over a squabble about a pig".
By August, over 400 American soldiers occupied the island. The British conducted daily drills where they fired upon the rocks of Griffin Bay. When word of the tense situation reached Washington and London, they were horrified that the killing of a pig had turned into such a precarious international incident.
U.S President James Buchanan sent General Winifield Scott to the island in October 1859. The aim was to de-escalate the situation and find a solution to the stand-off. Scott's solution was to reduce the number of forces on either side and for the island to be occupied by both nations.
Joint Occupation
In November of 1859, each nation head approved Scott's proposed solution. Each nation would have a permanent camp in San Juan until a resolution could be found.
In 1860, the British had set up their camp at Garrison Bay, preserved now as the 'English Camp'. For twelve years, San Juan remained occupied by both American and British forces until the two countries signed the Treaty of Washington in 1871.
The issue of who the territory of San Juan belonged to was put to the German leader, Kaiser Wilhelm I, to resolve. The Kaiser ruled in favor of the Americans, meaning San Juan officially became a part of the United States of America in 1872. U.S. occupation of the island officially ended when the last U.S troops left their camp in 1874.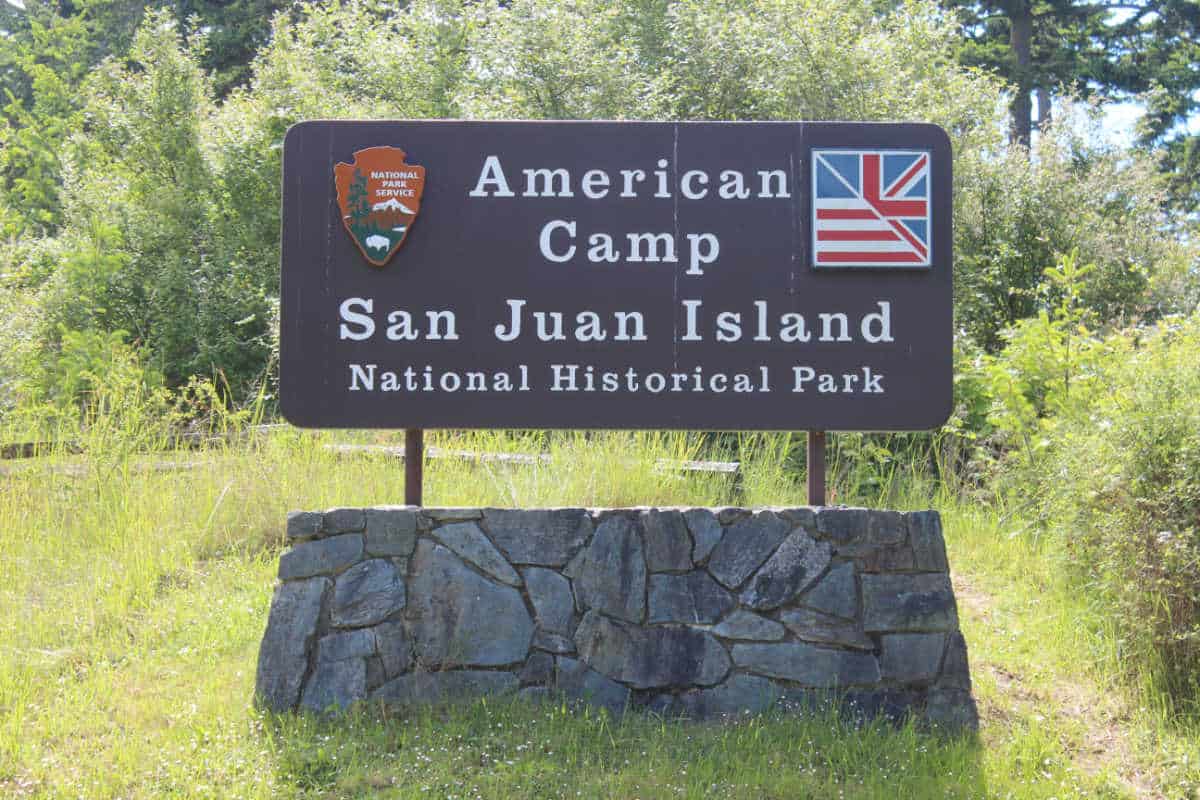 Things to know before your visit to San Juan Island National Historical Park
Entrance fee
$0.00 - There is no entrance fee to visit the park.
Planning a National Park vacation? America the Beautiful/National Park Pass covers entrance fees for an entire year to all US National Park Sites and over 2,000 Federal Recreation Fee Sites.
The park pass covers everyone in the car for per vehicle sites and for up to 4 adults for per-person sites.
Buy on REI.com and REI will donate 10% of pass proceeds to the National Forest Foundation, National Park Foundation and the U.S. Endowment for Forestry & Communities.
Learn more about National Park Passes for parks that have an entrance fee.
Free Entrance Days -Mark your calendars with the five free entrance days the National Park Service offers annually.
Time Zone
Pacific Time Zone
Pets
Leashed pets are allowed in parking lots, picnic areas, roads, and trails but should not be left unattended.
Cell Service
Cellular service can be inconsistent.
Park Hours
American Camp and English Camp Visitor Centers are currently closed until Spring 2023. Hours and the dates of their reopening in 2023 will be announced soon.
In the meantime, grounds and outdoor exhibit areas are open for free public access at all times.
Wi-Fi
There is no public Wi-Fi available at the park.
Insect Repellent
Insect repellent is always a great idea when outdoors, especially if you are around any body of water.
We use Permethrin Spray on our clothes before our park trips.
Water Bottle
Make sure to bring your own water bottle and plenty of water with you. Plastic water bottles are not sold in the park.
Parking
There are several parking lots available at San Juan Island National Historical Park. The park has two units: the American Camp unit and the English Camp unit, each with its own parking lot.
Food/Restaurants
There are no restaurants within San Juan Island National Historical Park, but the surrounding community offers a variety of choices.
Gas
There are no gas stations within the park.
Drones
Drones are not permitted within National Park Sites.
National Park Passport Stamps
National Park Passport stamps can be found in the visitor center.
We use the Explorer Edition Passport Book that can be expanded and updated. This is a great way to track all of the parks you have visited over time.
Make sure to bring your National Park Passport Book with you or we like to pack these circle stickers so we don't have to bring our entire book with us.
Electric Vehicle Charging
There are 8 electric vehicle (EV) charging stations within a 10-mile radius of the center of Friday Harbor, Washington.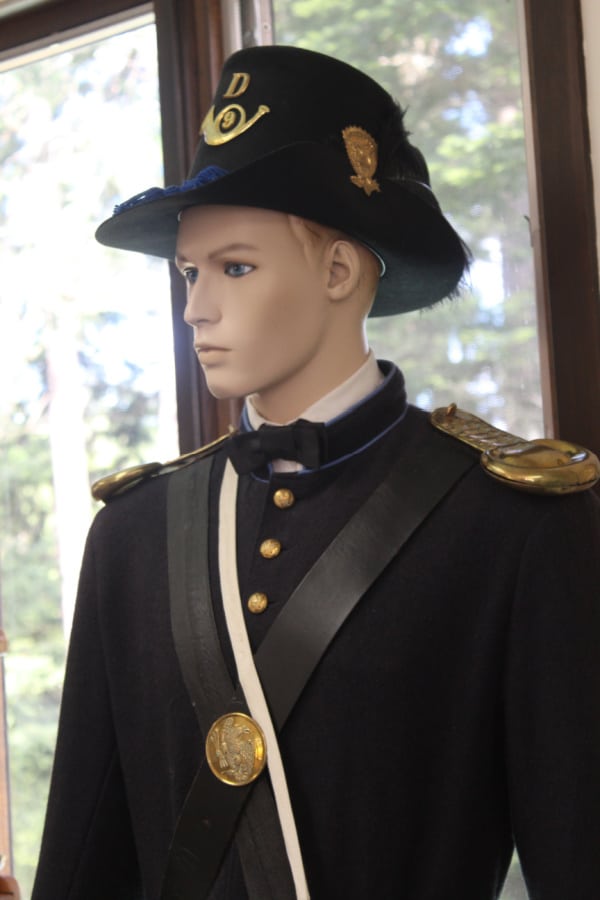 Details about San Juan Island National Historical Park
Size - 1752 acres
Check out how the park compares to other National Parks by Size.
Date Established
1966
Visitation
In 2022, San Juan Island NHP had 700,325 park visitors.
In 2021, San Juan Island NHP had 638,066 park visitors.
In 2020, San Juan Island NHP had 426,335 park visitors.
In 2019, San Juan Island NHP had 292,507park visitors.
Learn more about the most visited and least visited National Parks in the US
National Park Address
American Camp Visitor Center
4668 Cattle Point Road
Friday Harbor, WA 98250
English Camp
3905 West Valley Road
Friday Harbor, WA 98250
National Park Map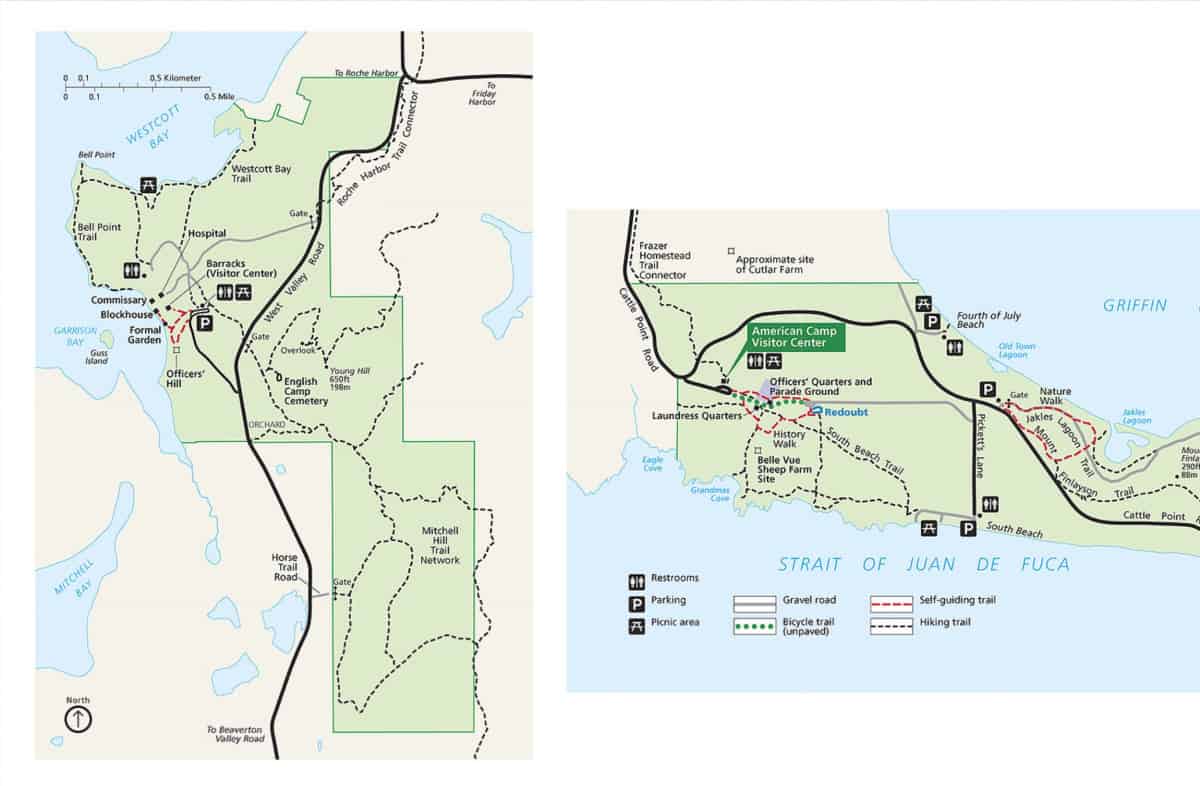 Where is San Juan Island National Historical Park?
San Juan Island is the second-largest and most populous of the San Juan Islands in northwestern Washington and is surrounded by Lopez Island and Orcas Island.
Here you will find two very charming cities; Friday Harbor and Roche Harbor. Both cities are very charming and are major tourist destinations.
There are several fun activities on the island including Whale watching, the Whale Museum, breweries and wineries, and fantastic restaurants.
The islands collect many tourists each year (especially in the summer) and can make travel to/from and hotels difficult to obtain. I suggest planning in advance and you can even make an advance reservation on Washington State Ferries.
Estimated distance from major cities nearby
When calculating the travel distance to San Juan NHP make sure to calculate time for the Washington State Ferry ride.
Seattle, WA - 109 miles
Portland, OR - 282 miles
Boise, ID - 596 miles
Reno, NV - 813 miles
Estimated Distance from nearby National Park
Mount Rainier National Park - 192 miles
North Cascades National Park - 96 miles
Olympic National Park - 219 miles
Crater Lake National Park - 551 miles
Glacier National Park - 653 miles
Yellowstone National Park - 861 miles
Where is the National Park Visitor Center?
The American Camp visitor center is about six miles southeast of Friday Harbor along Cattle Point Road.
English Camp is located about nine miles northwest of Friday Harbor on West Valley Road.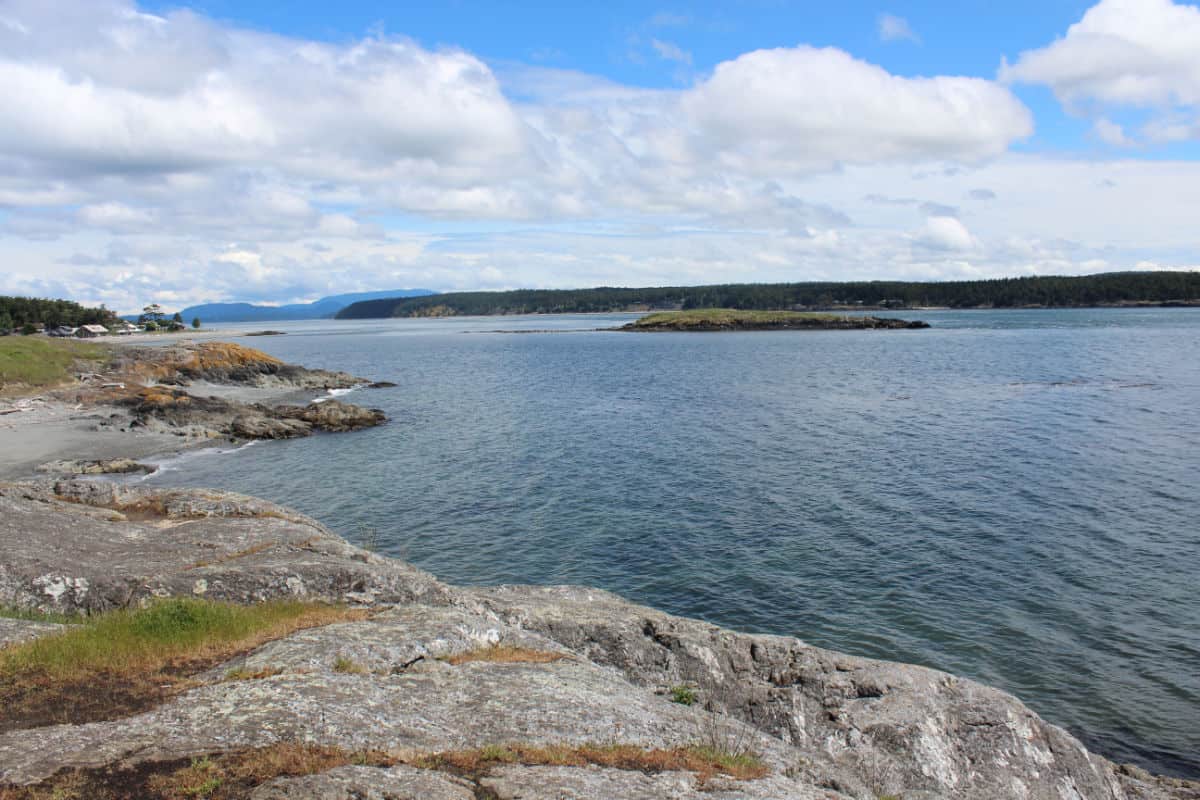 Getting to San Juan Island National Historical Park
San Juan Island is served by Washington State Ferries, several private cruise and shuttle craft and two air carriers (one of which has both land and seaplane service).
Closest Airports
Friday Harbor Seaplane Base (FBS)
Orcas Island Airport (ESD / KORS)
International Airports
Bellingham International Airport (BLI / KBLI)
Sea-Tac Seattle Tacoma International Airport (SEA)
Driving Directions
Directions to the American Camp Visitor Center
Simply drive west on Spring Street to Mullis Street and turn left. The road will wind a bit and change its name twice until it becomes Cattle Point Road. Turn right on the visitor center entrance road after you see the large park entrance sign.
Directions to English Camp
Take Spring Street to Second Street and turn right. Go straight. At the first stop sign you encounter, Second becomes Guard. Go to the next stop sign and continue to go straight. The street runs past the library, bends right and left and becomes Beaverton Valley Road. Follow Beaverton Valley Road over Cady Mountain (it's a small mountain). The road becomes West Valley Road. About 500 feet past the park entrance sign, on the left, is the entrance road.
English Camp also may be accessed via Roche Harbor Road. To reach the Roche Harbor Road from Friday Harbor, turn right at the second stop sign onto Tucker Avenue. Tucker becomes Roche Harbor Road just outside of town. Take Roche Harbor Road to West Valley Road and turn left. The parade ground entrance road will be your second right after you pass the park entrance sign.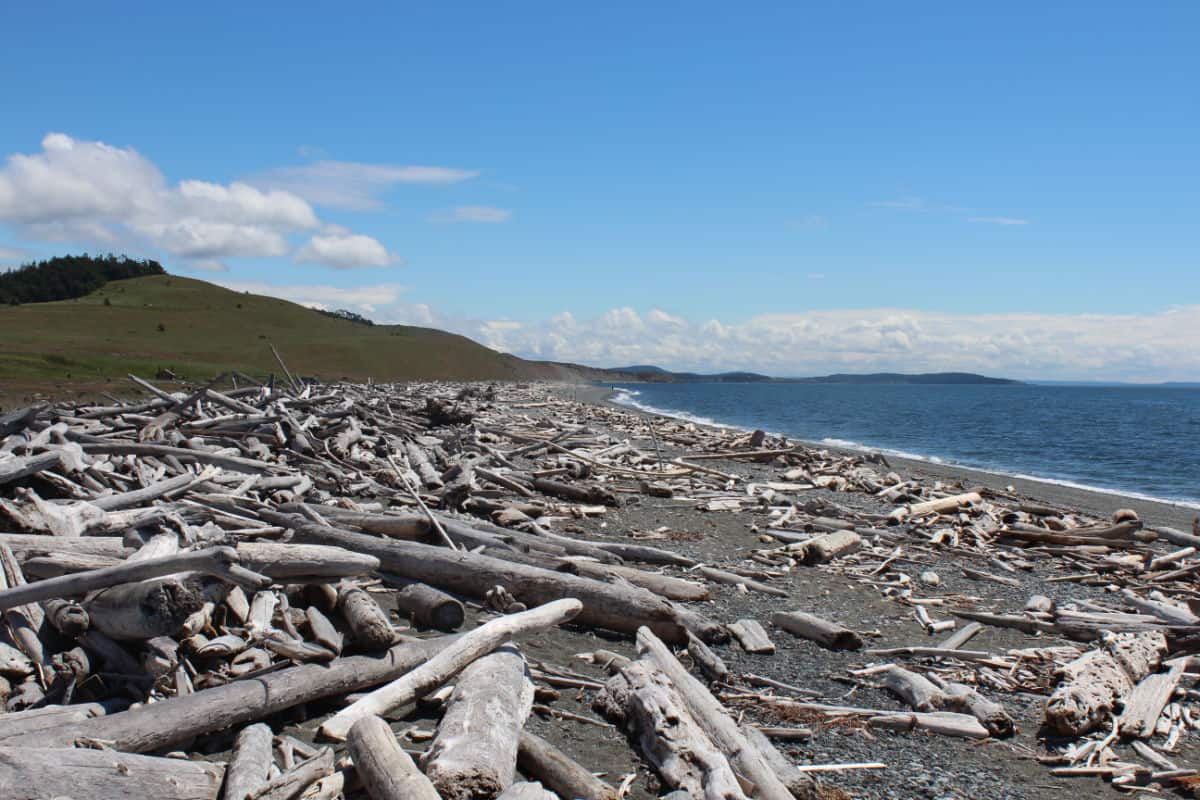 Best time to visit San Juan Island National Historical Park
San Juan Island National Historical Park is a remarkable place to visit regardless of the time of year, and the best time to visit depends on what you hope to experience.
If you're looking for warm, sunny weather and plenty of activities, the peak tourist season from May to September is a great time to visit. During this time, you can enjoy hiking, picnicking, wildlife watching, and water sports in the beautiful natural surroundings.
Weather and Seasons
The warmest season is from June 16th to September 14th, with an average daily high temperature above 67 degrees.
The coldest season is from November 13th to March 6th, with an average daily high temperature below 50 degrees.
The snowiest season is from December 16th to January 26th, with a snowfall of at least 1 inch a month. January gets the most snow, with an average of 1.4 inches.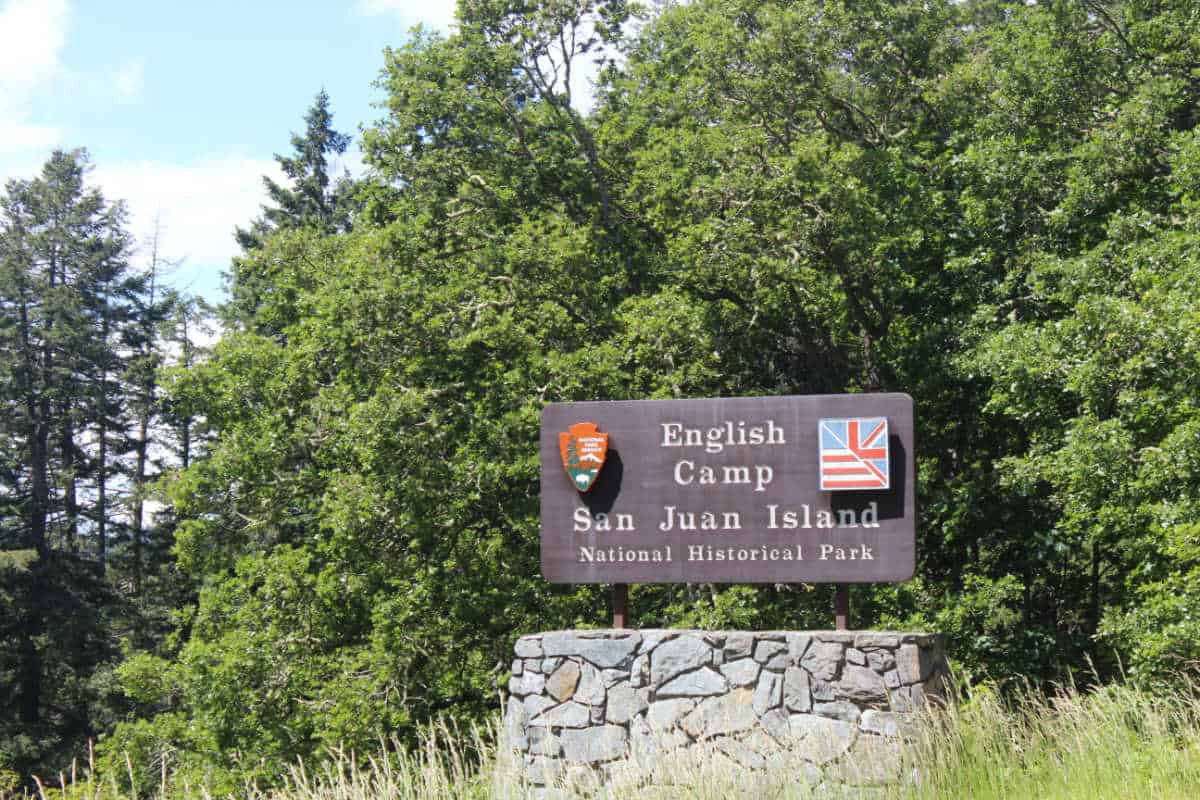 Best Things to do in San Juan Island National Historical Park
Visitor Centers
Try and visit both visitor centers to see the different sides of the almost pig war of 1859.
English Camp has nearly 590 Acres of shoreline, forest, four Historic Structures, hiking trails, Garrison Beach Access. and a cemetery.
American Camp has 1225 acres of shoreline, beach access at South Beach and 4th. of July Beach, hiking trails, prairies, forests, and historic structures.
You can pick up a junior ranger program at either the American Camp or English Camp visitor center.
You can start on the junior ranger program by printing the booklet at home before you visit the park.
Wildlife
There are red foxes, deer, and a ton of birds on the island. We spent time watching a mom and her kits while we were on the island. They were so cute!
You can also watch for whales and porpoises from the bluff trails of American Camp! Keep an eye out for Orca Whales and other great sea life!
Picnic on the Beach
San Juan National Historic Site has three beaches with epic views! You can go for a stroll on the beach, look at shells and even go Kayaking! I personally can't think of a better place to go for a picnic so make sure to pick up picnic supplies in town and enjoy a picnic on the beach!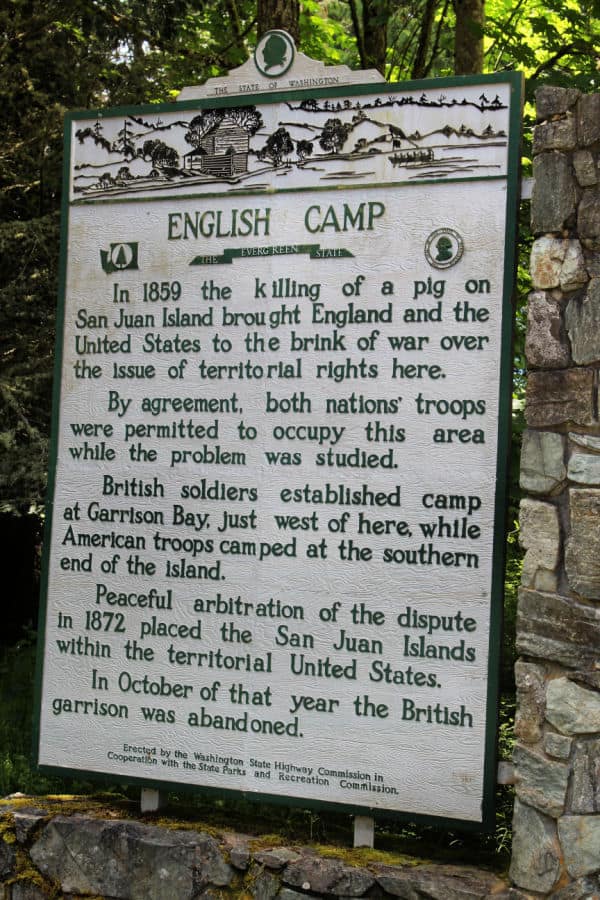 Hiking in San Juan Island National Historical Park
Always carry the 10 essentials for outdoor survival when exploring.
American Camp:
Take a walk along South Beach, the longest public beach on the island. Keep a lookout for Orcas (Killer Whales) in the Spring and Summer.
Those wanting both a longer hike and breathtaking views should take the 3-mile Mt. Finlayson Trail. You will Hike to the top of Mt. Finlayson and be able to see Mt. Baker to the east, Mt. Rainier to the southeast, the Olympic Mountains to the south, and Vancouver Island, British Columbia to the west.
English Camp:
Hike the mile-long Bell Point Trail for a beautiful view of Westcott Bay.
Hike the .6 mile Young Hill Trail up 650 feet to the top of Young Hill for a panoramic view of the island's northwest corner.
How to beat the crowds
The great thing about San Juan Island NHP is you can easily move around the park. We have never really experienced a crowd while visiting.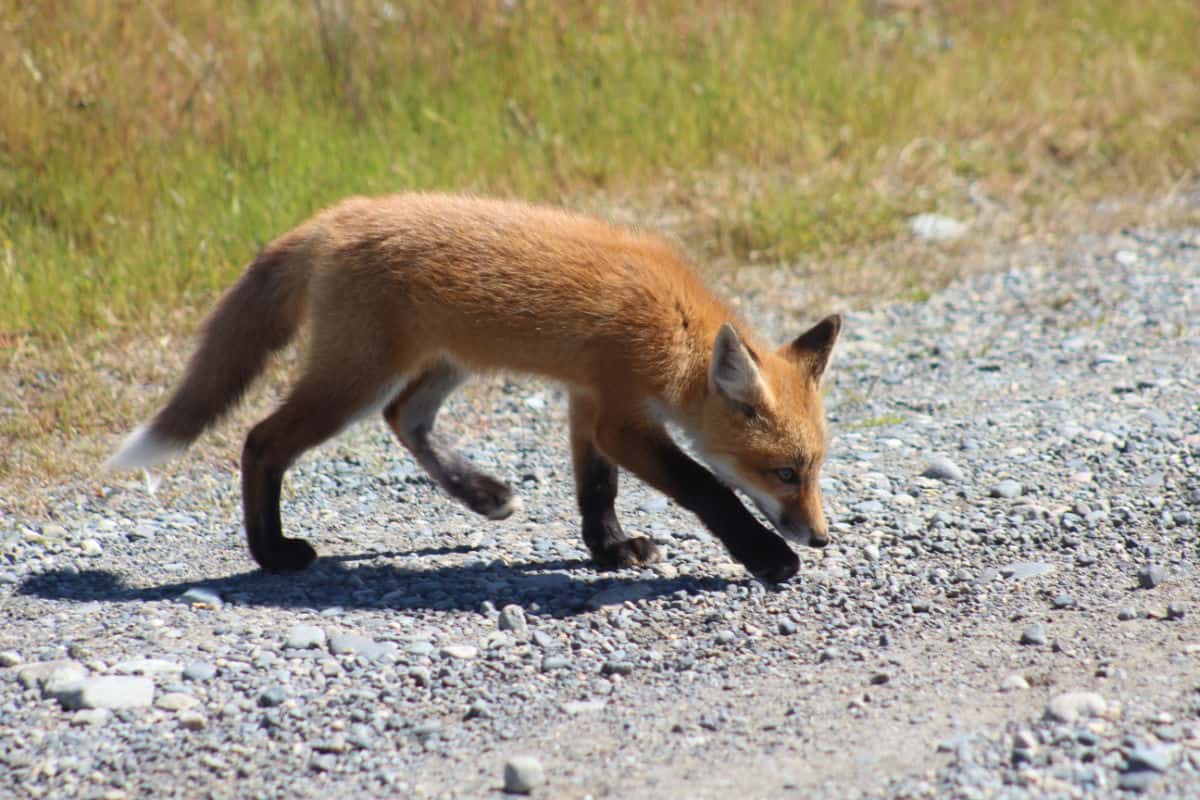 Where to stay when visiting San Juan Island
There are no National Park Lodges within the park.
Nearby Lodging includes:
Lakedale resort - We stayed in both a log cabin and glamping tent when we stayed at Lakedale Resort. It is a gorgeous resort!
The Orca Inn - 9 mins drive from the park. Located close to San Juan Islands Museum of Art and Whale Museum, The Orca Inn provides an outdoor entertainment area. Guests can connect to free in-room Wi-Fi.
Friday Harbor Suites - 10 mins drive from the park. Take advantage of a terrace, a garden, and a business center at Friday Harbor Suites. For some rest and relaxation, visit the hot tub. Be sure to enjoy a meal at Medio Café(April-October), the onsite café. Stay connected with free in-room Wi-Fi.
Earthbox Inn & Spa - 10 mins drive from the park. Located close to Whale Museum, Earthbox Inn & Spa provides a garden, laundry facilities, and a fireplace in the lobby. Treat yourself to aromatherapy, a body scrub, or a deep-tissue massage at the onsite spa. Free in-room Wi-Fi is available to all guests, along with a gym and a business center.
San Juan Island Hostel - 10 mins drive from the park. Hostel connected to a shopping center. Located close to San Juan Islands Museum of Art and Whale Museum, San Juan Island Hostel has plenty to offer. Stay connected with free in-room Wi-Fi.
Click on the map below to see current vacation rentals and lodges near the park.


Camping
There are no National Park Campgrounds within the park.
For a fun adventure check out Escape Campervans. These campervans have built in beds, kitchen area with refrigerators, and more. You can have them fully set up with kitchen supplies, bedding, and other fun extras. They are painted with epic designs you can't miss!
Escape Campervans has offices in Vancouver, Seattle, Portland, San Francisco, Las Vegas, Los Angeles, Phoenix, Salt Lake City, Denver, Chicago, New York, and Orlando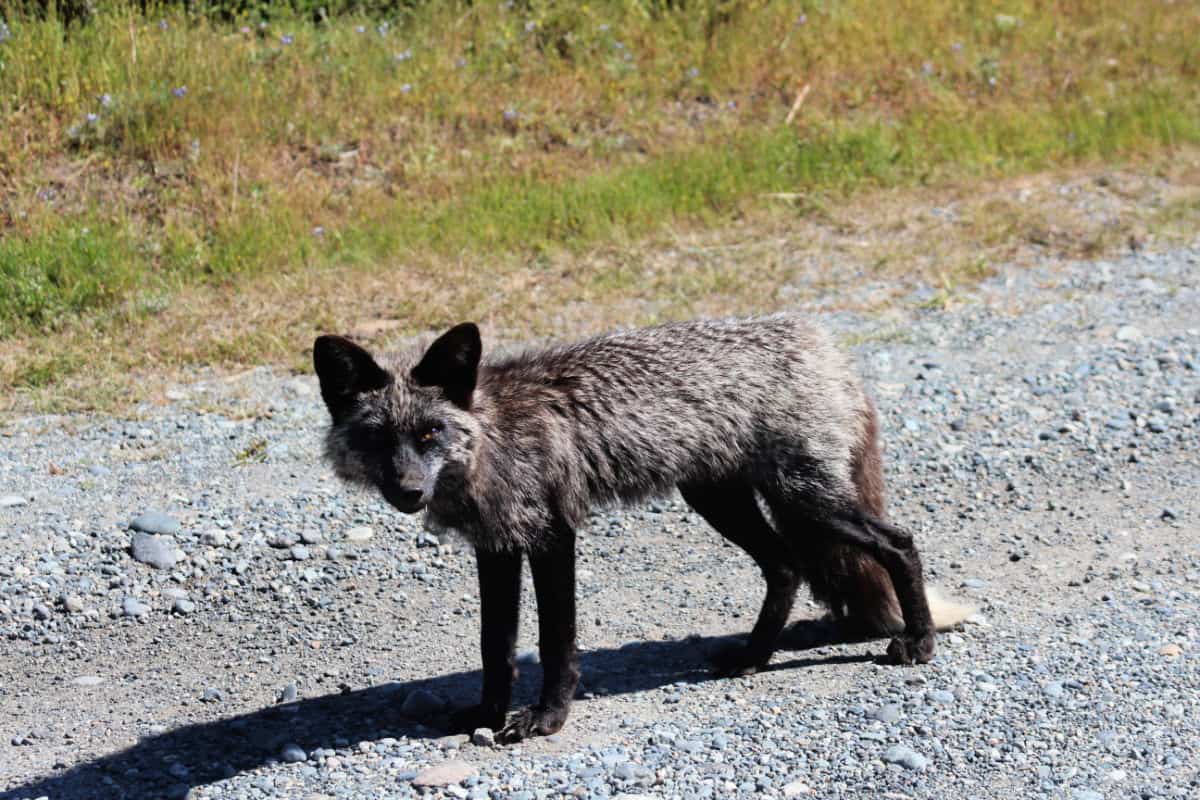 Parks Near San Juan Island National Historical Park
Klondike Gold Rush National Historical Park - Seattle
Whitman Mission National Historic Site
Minidoka National Historic Site
Nez Perce National Historical Park
Ebey's Landing National Historical Reserve
Lewis and Clark National Historical Park
Fort Vancouver National Historic Site
Check out all of the Washington National Parks along with neighboring Oregon National Parks, Idaho National Parks, National Parks in Hawaii, and National Parks in Alaska