Lewis and Clark National Historical Park is located near Astoria, Oregon. The park includes a recreation of Fort Clatsop that the Corp of Discovery stayed in from 1805-1806. Starting in May 1804 a group called the Corps of Discovery ventured across the United States to learn more about the land.
Named by President Thomas Jefferson this group was led by Meriwether Lewis and William Clark. The group included Meriwether Lewis's dog named Seaman. They crossed from the east and traveled up the Missouri River, across the Rocky Mountains, and down the Columbia River. You can follow more of their travels on the Lewis and Clark Historical Trail.
The Corp spent two weeks on the north side of the Columbia River before moving to the South Bank. The new site they called Fort Clatsop after a local Indian tribe. The new site was located in a forested area providing trees for construction, there was elk for hunting, a freshwater source and access to the Columbia River.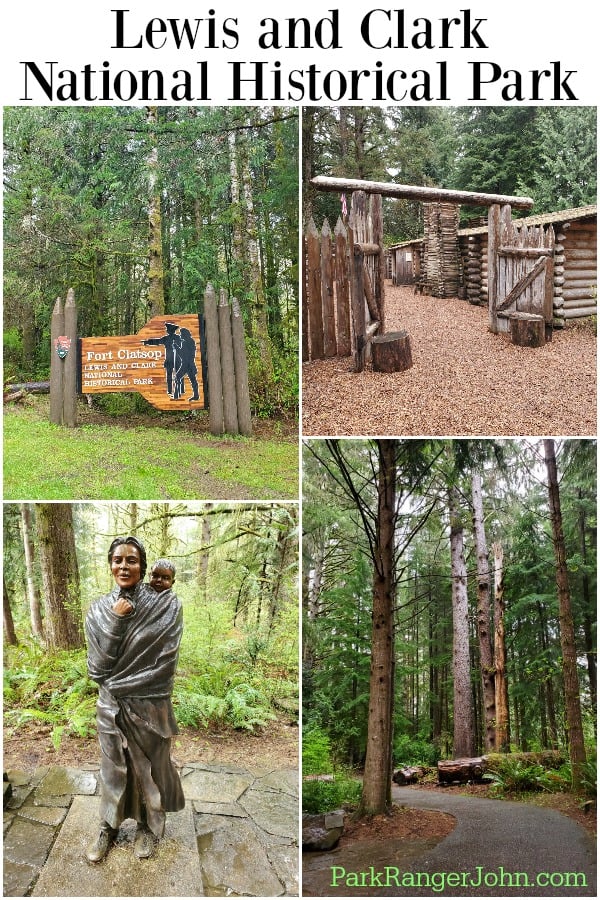 Lewis and Clark National Historical Park
One thing to know about the Lewis and Clark NHP is it can be super confusing figuring out where to go when you start researching this park. The park includes sites in both Washington and Oregon. When we started diving into this park we honestly were a bit confused on where all the sites were and what there really was to visit. Our hope is that this article will make it easier for you to plan your visit!
The park includes 12 park sites spread along a 40-mile stretch of the Pacific Coast from Long Beach, Washington to Cannon Beach, Oregon. These sites include both Washington State Parks and Oregon State Park sites. Two of the sites offer the most information and guest services, Fort Clatsop and Cape Disappointment State Park in Washington.
Things to do at Lewis and Clark National Historical Park

Explore the Visitor Center
The park visitor center is filled with great information and displays. It is also the perfect place to hang out if you get stuck in a Northwest rain storm..which happens frequently. The park