Lewis and Clark National Historical Park is located near Astoria, Oregon. The park includes a recreation of Fort Clatsop that the Corp of Discovery stayed in from 1805-1806. Starting in May 1804 a group called the Corps of Discovery ventured across the United States to learn more about the land.
Named by President Thomas Jefferson this group was led by Meriwether Lewis and William Clark. The group included Meriwether Lewis's dog named Seaman. They crossed from the east and traveled up the Missouri River, across the Rocky Mountains, and down the Columbia River. You can follow more of their travels on the Lewis and Clark Historical Trail.
The Corp spent two weeks on the north side of the Columbia River before moving to the South Bank. The new site they called Fort Clatsop after a local Indian tribe. The new site was located in a forested area providing trees for construction, there was elk for hunting, a freshwater source and access to the Columbia River.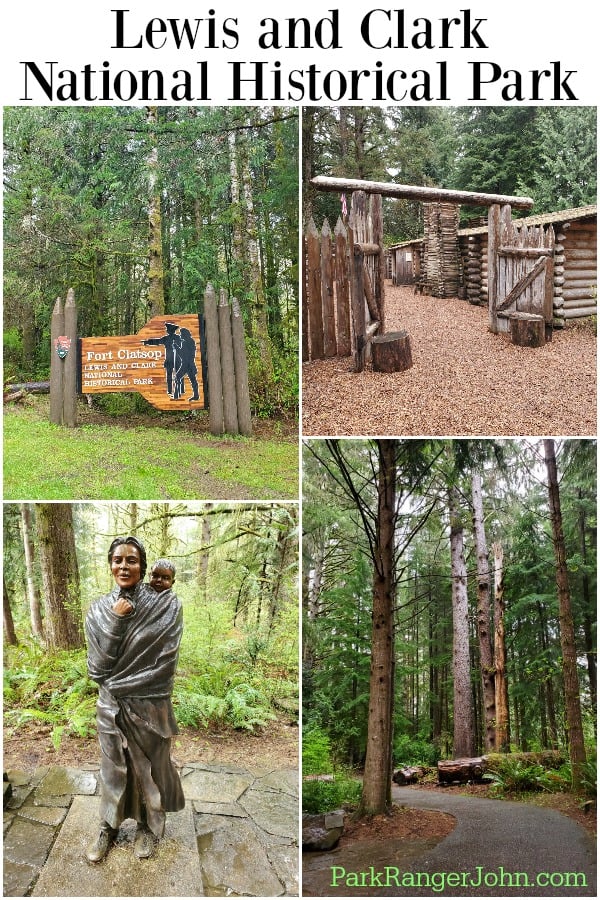 Lewis and Clark National Historical Park
One thing to know about the Lewis and Clark NHP is it can be super confusing figuring out where to go when you start researching this park. The park includes sites in both Washington and Oregon. When we started diving into this park we honestly were a bit confused on where all the sites were and what there really was to visit. Our hope is that this article will make it easier for you to plan your visit!
The park includes 12 park sites spread along a 40-mile stretch of the Pacific Coast from Long Beach, Washington to Cannon Beach, Oregon. These sites include both Washington State Parks and Oregon State Park sites. Two of the sites offer the most information and guest services, Fort Clatsop and Cape Disappointment State Park in Washington.
Things to do at Lewis and Clark National Historical Park

Explore the Visitor Center
The park visitor center is filled with great information and displays. It is also the perfect place to hang out if you get stuck in a Northwest rain storm..which happens frequently. The park movies are really good. They do a nice job of explaining the expedition and life along the way.

Visit Fort Clatsop
Fort Clatsop features a re-creation of the wooden fort built by Lewis and Clark. The recreation was based on plans that were found in Clark's journals.
This is one of our favorite things to do in Astoria, Oregon!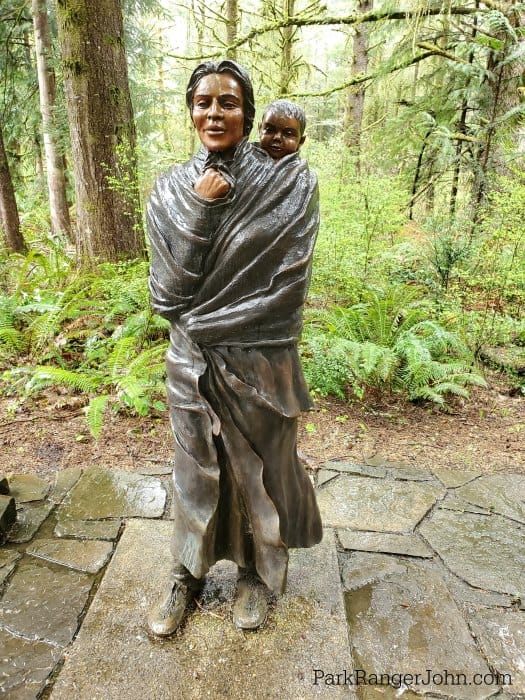 Enjoy the Cell Phone Audio Tour
Dial (503)207-2240
Tour stops
Stop 1: Clatsop homelands
Stop 2: Winter encampment
Stop 3: Choosing a site
Stop 4: Guarding the fort
Stop 5: Parade ground
Stop 6: Enlisted men
Stop 7: Captains' quarters
Stop 8: Forest and fresh water
Stop 9: Canoe landing
Stop 10: Chinook canoe
Stop 11: Traveling through these lands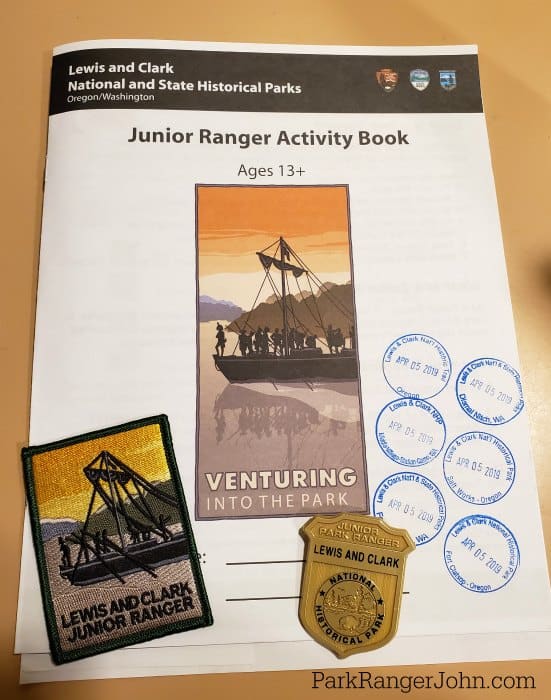 Become a Junior Ranger
The Junior Ranger Program can be completed while visiting the visitor center and museum along with touring the fort. Make sure your answers are fully completed because the Rangers will check every page. They are incredibly passionate about the junior ranger program which was so cool to see!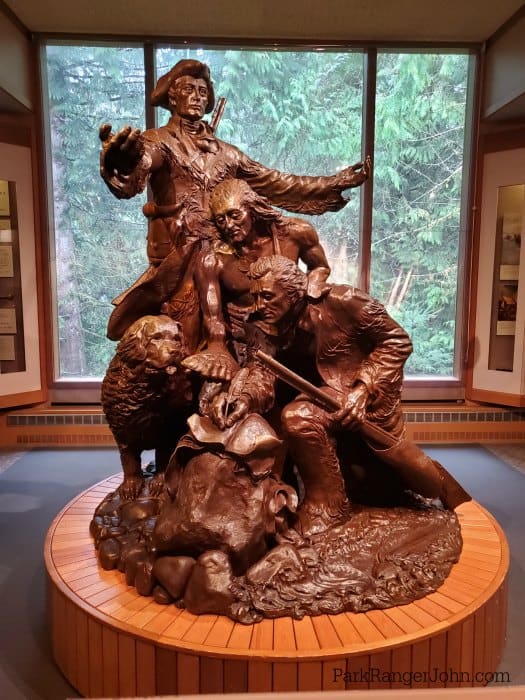 Enjoy a Ranger Program
During summer and winter breaks Fort Clatsop offers amazing ranger programs to help visitors learn more about Lewis and Clark and Fort Clatsop.
The park also offers ranger-guided canoe and kayak programs.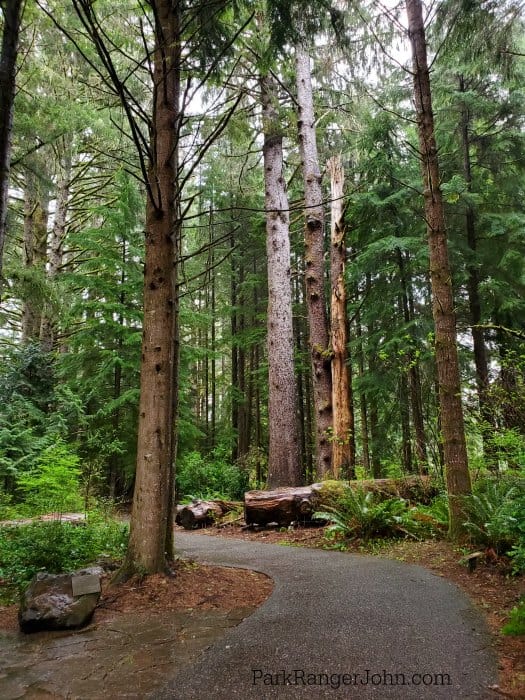 Enjoy a hike in the park
The park offers 14.5 miles of trails that are ready for you to explore.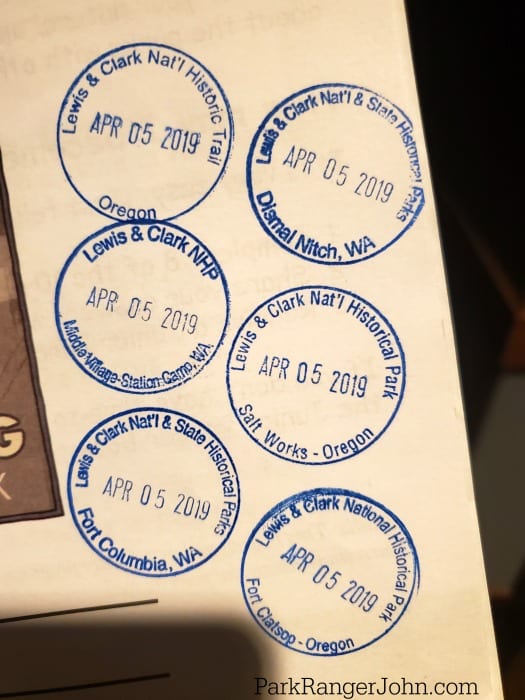 Things to know when planning a visit to Lewis and Clark NHP
Park Address: 92343 Fort Clatsop Road, Astoria, OR 97103
Park phone number: (503) 861-2471
Park Hours: Winter Hours: September 4, 2018, through June 24, 2019, open 9 a.m. to 5 p.m
Summer Hours:
Closed: Christmas Day
Park Entrance Fees: $7 per person - good for 7 days
Visitors aged 15 and younger: $0.00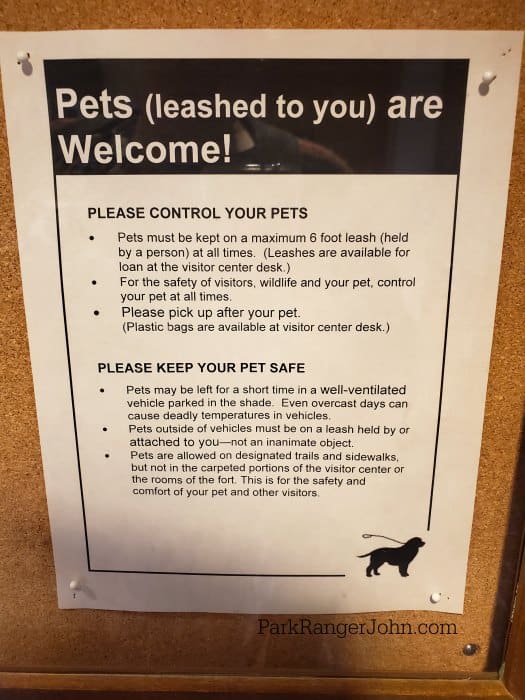 National Park Sites near Lewis and Clark National Historical Park
Lewis & Clark National Historic Trail
Fort Vancouver National Historic Site
Oregon National Historic Trail
San Juan Island National Historical Park
Whitman Mission National Historic Site
Check out all of the National Parks in Oregon along with neighboring National Parks in California, Idaho National Parks, Nevada National Parks, and National Parks in Washington
You can plan a killer Oregon Coast Road Trip that encompasses not only this park but so much more! Beach time, history, exploring, trails and all the fun!