Natural Bridges National Monument Camping offers the amazing opportunity to experience this Dark Sky Park fully. The campground is located near the visitor center and offers easy access to the scenic drive.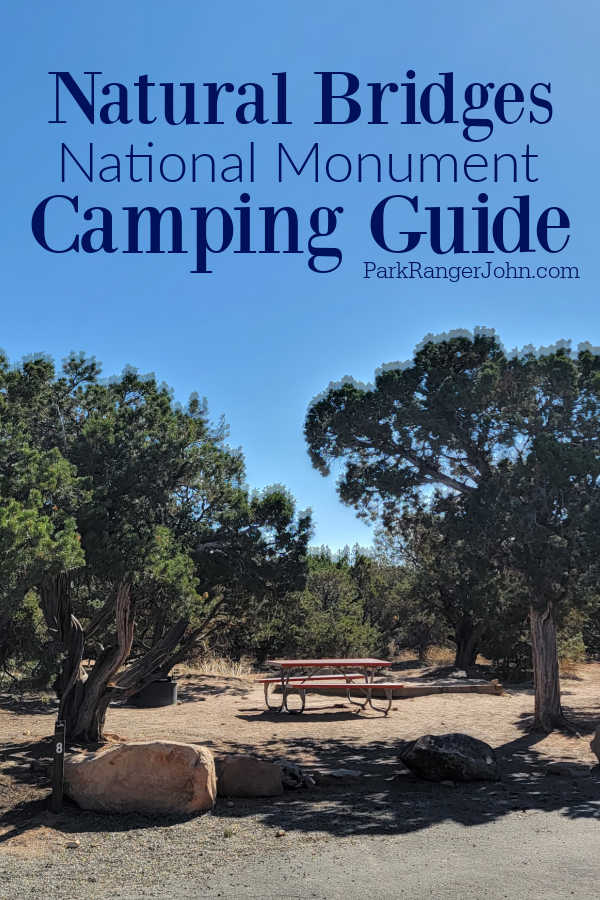 Natural Bridges National Monument Camping
One thing you will want to be prepared for while camping in Natural Bridges is it can get a bit windy in the campground. There are tons of Pinyon Juniper Trees but they only provide a bit of shelter from the wind.
Nights can be quite cool so plan for the temperature to drop at night.
Number of Sites: 13
Location in the park: Next to the visitor center off the main park road.
Campsite Cost: March through October campsites are $15. November through February campsites are $10
Senior/Access Camping Fee: 50% discount.
Payments accepted:
Reservations: There are no reservations all sites are first come first serve year-round.
Latitude/Longitude: 37.6092° N, 109.9846° W
The campground is located in the State of Utah, United States
Accessible Sites: Site #11 is designated as an ADA Site
Pets Allowed: Yes, Pets must be on a leash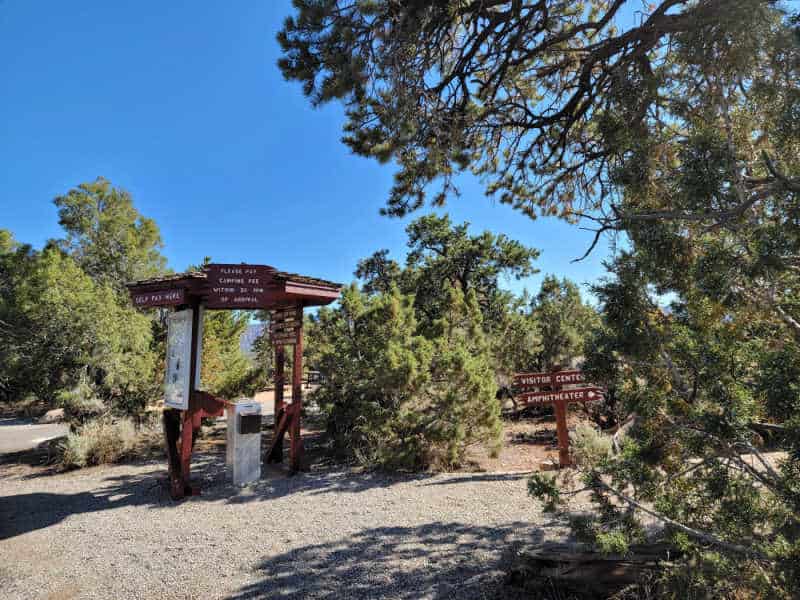 Campground Reservations
Are campground Reservations Available? No
First Come, First Served? All sites are first come first serve
Campground Amenities
Each site has a fire grill, picnic table, and tent pad, but no running water, electricity, or hookups.
Dump Station: No
Bear Boxes: No
Flush Toilets: No, Vault toilets
Payphone: There is a payphone available at the visitor center.
Firewood: You will need to bring your own firewood with you.
Is wifi available? No
Is cellular Phone Service Available? No
Is camp host available on site? We did not see a camp host in the campground
Amenities at each campsite:
Fire ring in the site? Yes
Picnic Table in the site? Yes
Potable Water? No, Make sure to bring water with you or water jugs to fill up at the visitor center.
RV Camping at Natural Bridges Campground
There are a few tight corners in the campground. You will want to make sure you are comfortable driving in a tight campground and keep an eye out for other campers and vehicles.
RV Length: 26 feet length limit
Generators: 'Generator Hours' are from 8 am-10 am and from 4 pm-8 pm.
How to get to Campground
The campground is located off the main road near the visitor center
Campground Regulations
The maximum number of people in a campsite: 8
The number of cars per campsite: 2
Checkout time: 10 am
Quiet Hours: 10 pm to 8 am
Stay Limit: Length of stay is limited to 7 consecutive days from April 15 - October 15, and 14 consecutive days otherwise.
Natural Bridges National Monument Campground Map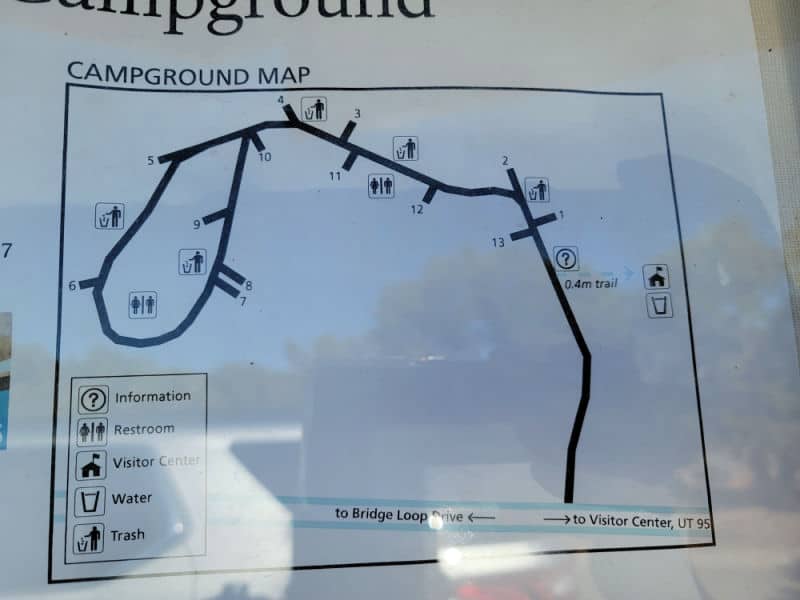 Photos of Campground
Park Sites near Natural Bridges National Monument
Moki Dugway
Valley of the Gods
Dead Horse Point State Park
Check out all of the Utah State Parks
Check out all of the National Parks in Utah along with neighboring Colorado National Parks, Idaho National Parks, Wyoming National Parks, Nevada National Parks, Arizona National Parks, and New Mexico National Parks.