I am sure you have heard of a small Broadway production called Hamilton. LOL! Well, this musical has made Hamilton Grange National Memorial in New York a very popular park!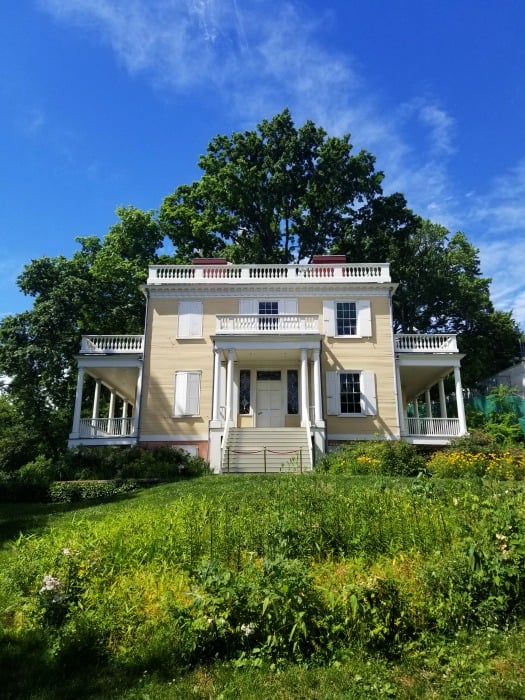 Hamilton Grange National Memorial
Alexander Hamilton was a trusted aide to George Washington during the Revolutionary War. Hamilton was one of the most influential of the Founding Fathers of the United States.
He served as a delegate to the Continental Convention and was a co-author of The Federalist Papers which greatly influenced the U.S. Constitution.
He was also the first secretary of the Treasury.
Hamilton commissioned prominent New York architect John McComb Jr. to design his house on his 32-acre estate in Upper Manhattan. The house was completed in 1802 and named the Grange after the Hamilton family's home ancestral home in Scotland.
Alexander Hamilton only lived at the Grange for two years before he was fatally wounded in a duel with political rival Aaron Burr on July 11, 1804.
One of the coolest things about the Grange is it was actually moved in 1889 and for decades stood between an apartment house and a church.
In 2008 it was again moved to St. Nichols Park.
The house was restored to its original appearance and now looks how it did originally. The house still sits on part of Hamilton's original 32-acre estate.
Be prepared for there to be a potential crowd at Hamilton Grange National Memorial. The popularity of Hamilton the Broadway Show has brought a large increase in visitation to the Grange.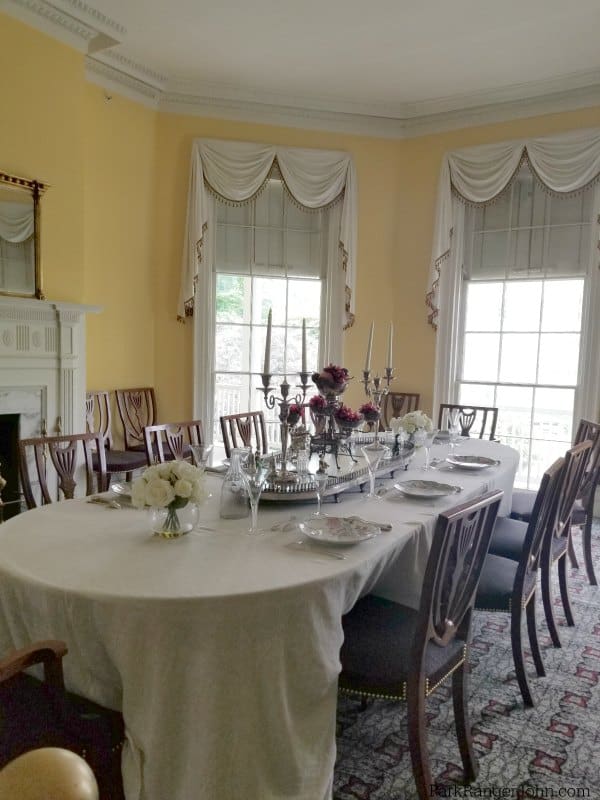 Take a guided tour of Hamilton Grange
Guided tours are generally about 30-45 minutes long and include a short video about the move and restoration of the house. They are offered at 10 am, 11 am, 2 pm, 4 pm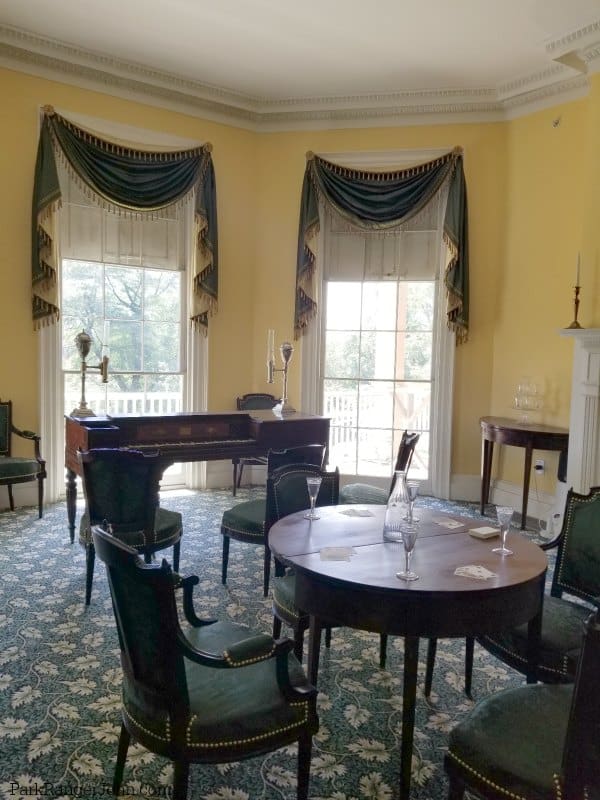 Take a self-guided tour of Hamilton's Home
If you are not at Hamilton Grange at the right times for a guided tour you can take a self-guided tour of the house that is available from 12-1 pm and 3-4 pm daily.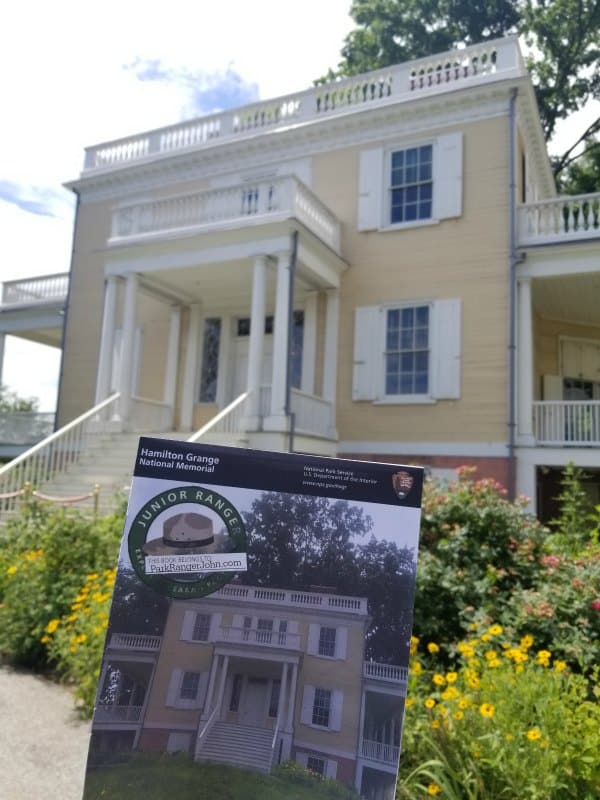 Become a Junior Ranger
The Junior Ranger program includes questions about Alexander Hamilton and encourages you to explore the Grange.
You can Click here to print the Junior Ranger Booklet and work on it before your visit.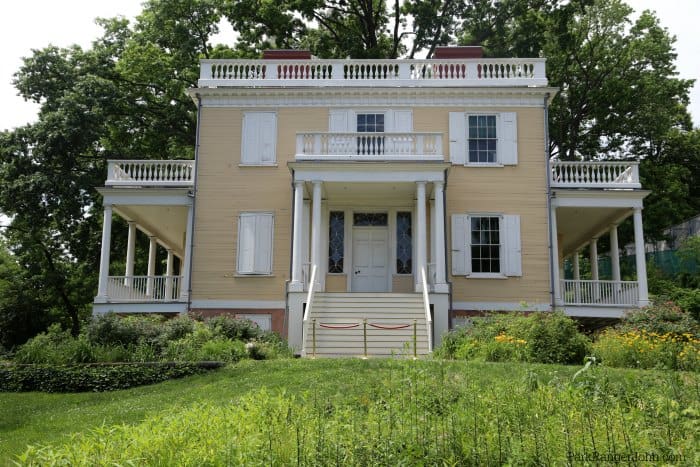 Things to know when planning a trip to Hamilton Grange National Memorial
Address
414 West 141st Street
New York, NY 10031
Hours
Sunday 9:00 AM - 5:00 PM
Monday Closed
Tuesday Closed
Wednesday 9:00 AM - 5:00 PM
Thursday 9:00 AM - 5:00 PM
Friday 9:00 AM - 5:00 PM
Saturday 9:00 AM - 5:00 PM
Entrance Fees
There is no fee to visit Hamilton Grange NM

National Parks near Hamilton Grange National Memorial
General Grant National Memorial
Theodore Roosevelt Birthplace National Historic Site
African Burial Ground National Monument
Castle Clinton National Monument
Federal Hall National Monument
Check out the other amazing New York National Parks and neighboring National Parks in Massachusetts, Pennsylvania National Parks, National Parks in Vermont, National Parks in New Jersey, Rhode Island National Parks, and National Parks in Connecticut