Theodore Roosevelt Birthplace National Historic Site is located in the heart of New York City in Manhattan's Gramercy Park district.
Theodore Roosevelt Birthplace National Historic Site
This site details what Theodore Roosevelt's life would have been like growing up.
This is not the house that Theodore Roosevelt grew up in but a great replica. This reconstructed 1848 brownstone townhouse is furnished as it would have been during his childhood.
We were really excited to plan our visit to this park. Theodore Roosevelt is one of the biggest pioneers of the National Park system and created the antiquities act.
As President from 1901 to 1909, he signed legislation establishing five new national parks: Crater Lake, Oregon; Wind Cave, South Dakota; Sullys Hill, North Dakota (later re-designated a game preserve); Mesa Verde, Colorado; and Platt, Oklahoma (now part of Chickasaw National Recreation Area).
In 1906 he had proclaimed four national monuments: Devils Tower, Wyoming, El Morro, New Mexico, Montezuma Castle, Arizona, and Petrified Forest, Arizona.
Theodore Roosevelt is now commemorated at six units of the National Park System.
Theodore Roosevelt Birthplace National Historic Site in New York City
Sagamore Hill National Historic Site in Oyster Bay, New York
Theodore Roosevelt Inaugural National Historic Site in Buffalo, New York
Theodore Roosevelt National Park in North Dakota, and Theodore Roosevelt Island in Washington, DC.
Theodore Roosevelt is one of four Presidents gracing Mt. Rushmore National Memorial in South Dakota.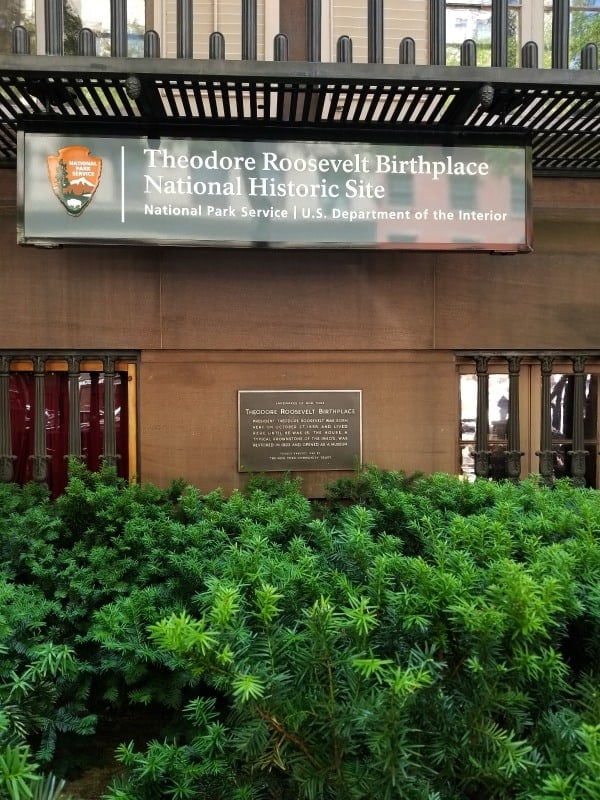 I went into my visit to Theodore Roosevelt Birthplace NHS with high hopes of learning more about this great president, the work he did for the National Parks, and his early life.
I came out of my visit a bit disappointed, unfortunately. This park site feels like it is partway done but not there yet and I honestly hate to say that.
The refinished rooms are great and well worth taking a guided tour. The ranger leading our tour was very new to the park and struggled a bit with the tour. I totally get how this happens but it definitely put a damper on our visit and we left not as excited as we hoped to be.
The visitor center and museum have great potential but honestly need a bit of help.
The information is not laid out in a manner that is easily absorbed. There is a great display showcasing the parks that Theodore Roosevelt created or had an impact on that was fantastic. The rest of the museum felt like it was still a work in process.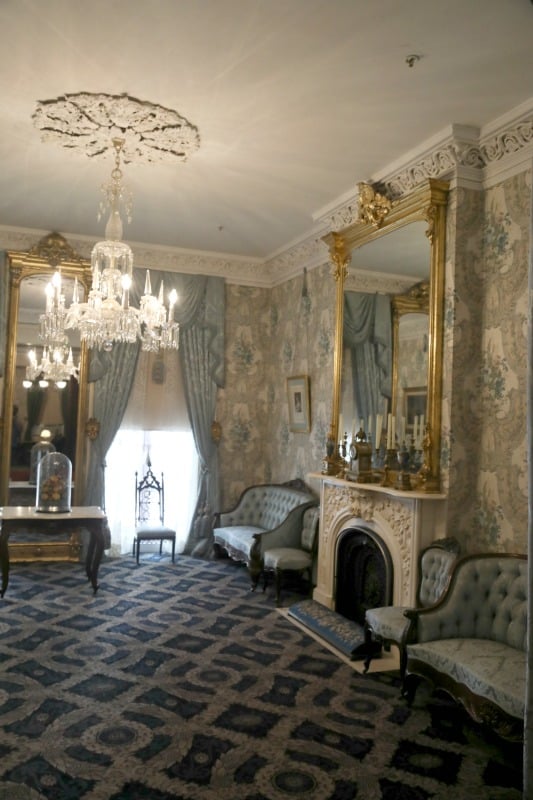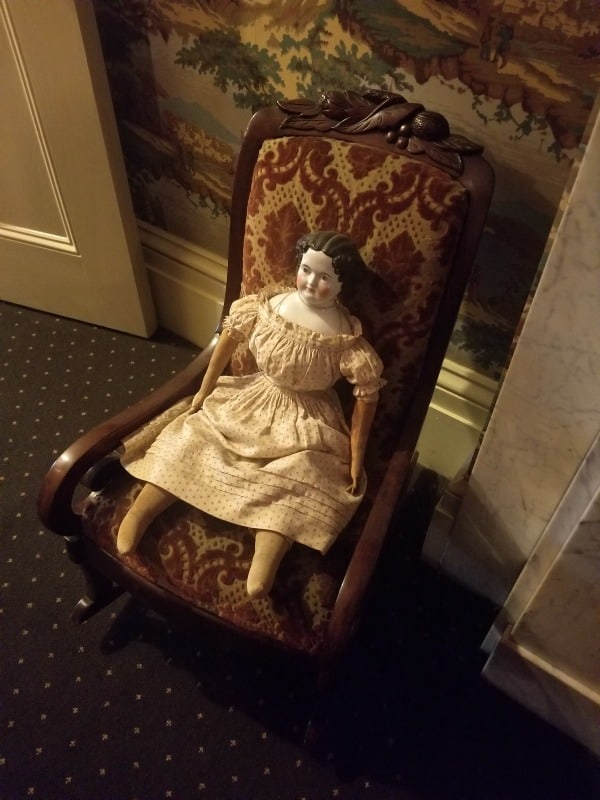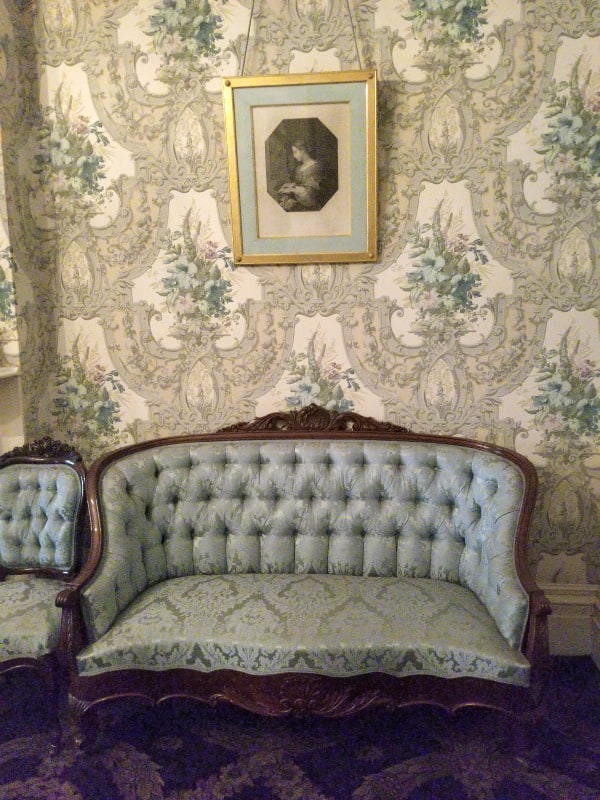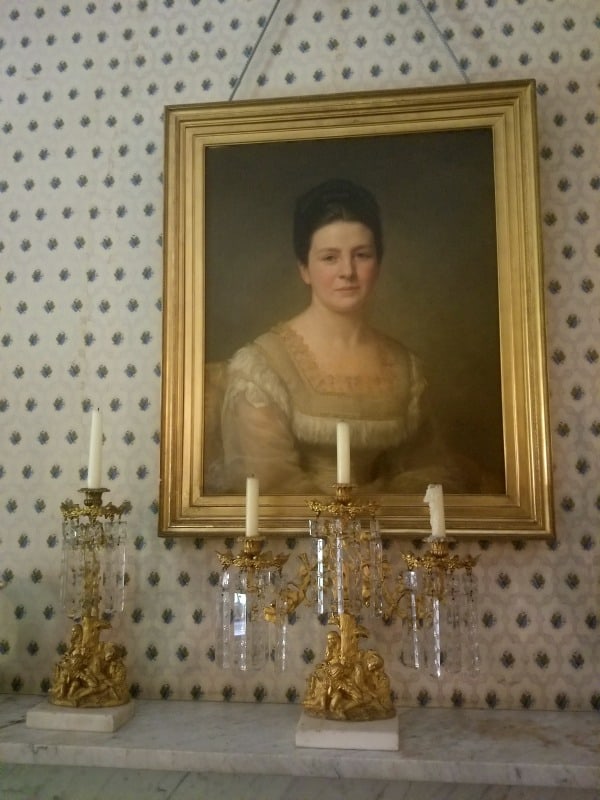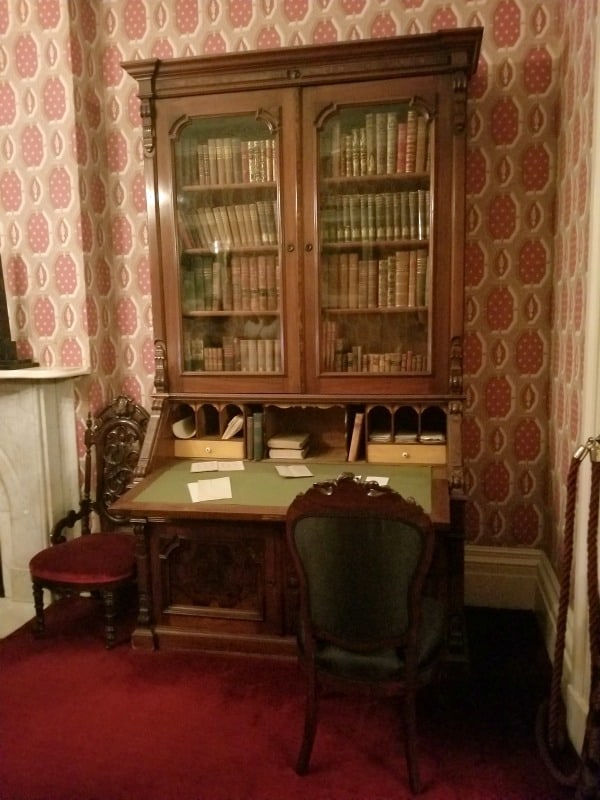 Take a guided tour
Tours are limited to twenty persons and are offered on a first-come-first-served basis.
The guided tours lead you through five historically furnished rooms including many family-owned items. Be prepared to walk up and down stairs on this tour.
During our visit in June 2018, the elevator was broken and the staff was unsure when it would be repaired.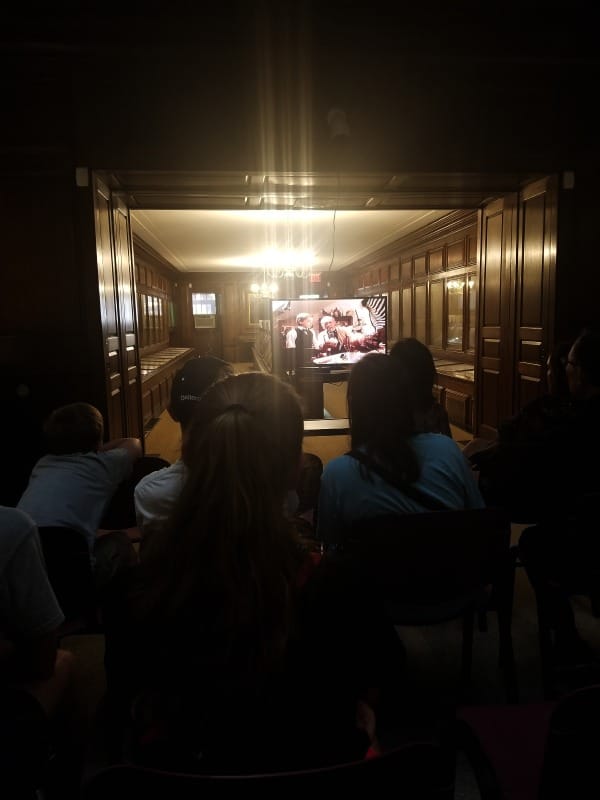 View an introductory film on the early life of Theodore Roosevelt.
You can watch a 25-minute film the details the early life of Theodore Roosevelt in the visitor center. I am going to warn you that this is not a riveting blockbuster movie.
The film has a lot of good information but is super dry and honestly feels like the longest 25 minutes of your day.
I really hate to say that but I don't want you to plan for the movie and then plan how to tell me you hated it. 🙂
Become a Junior Ranger
You can view and print out the booklet here if you want to start learning about the park before your visit.
The Junior Ranger booklet includes questions you can answer in the visitor center museum and during the tour.
Make sure you plan to attend the tour if you are looking to finish the junior ranger program.
A few of the questions we had to google because we were not sure of the answers after the tour and museum.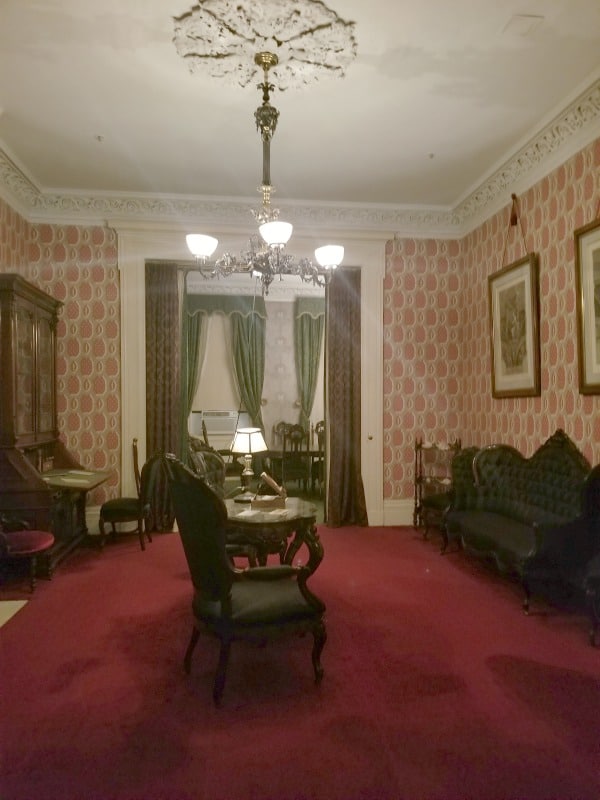 Things to know when planning a trip to Theodore Roosevelt Birthplace NHS
Park address - 28 East 20th Street, New York, NY 10003
Park Phone number - 212-260-1616
Park Hours - The park is closed on Monday and Tuesdays.
Wednesday through Sunday the park is open from 9 am to 5 pm
Entrance Fee - There is no entrance fee to visit Theodore Roosevelt Birthplace NHS in NYC
Travel Tips Theodore Roosevelt Birthplace National Historic Site
Food and drinks are not allowed
Service animals are the only allowable pets on-premise
Strollers are not allowed on the tour, there is a small amount of storage on site.
Large bags, backpacks, etc. must be left with staff at the front desk! They will ask for all bags before the tour begins. A volunteer is at the desk to make sure that your bags are safe and secure. At the end of the tour make sure to pick up your bags.
Personal photography without flash is permitted
National Parks near Theodore Roosevelt Birthplace National Historic Site
African Burial Ground National Monument
Castle Clinton National Monument
Ellis Island – Part of Statue of Liberty National Monument
Federal Hall National Memorial
Gateway National Recreation Area
General Grant National Memorial
Governors Island National Monument
Hamilton Grange National Memorial
Lower East Side Tenement Museum National Historic Site
Statue of Liberty National Monument
Check out all of the National Parks in New York and neighboring Vermont National Parks, Pennsylvania National Parks, New Jersey National Parks, Connecticutt National Parks, and National Parks in Massachusetts.