I love learning more about the history of our National Parks!
How they were formed, why they became National Parks, and who had an impact on creating them.
Today we are diving into the history of Badlands National Park.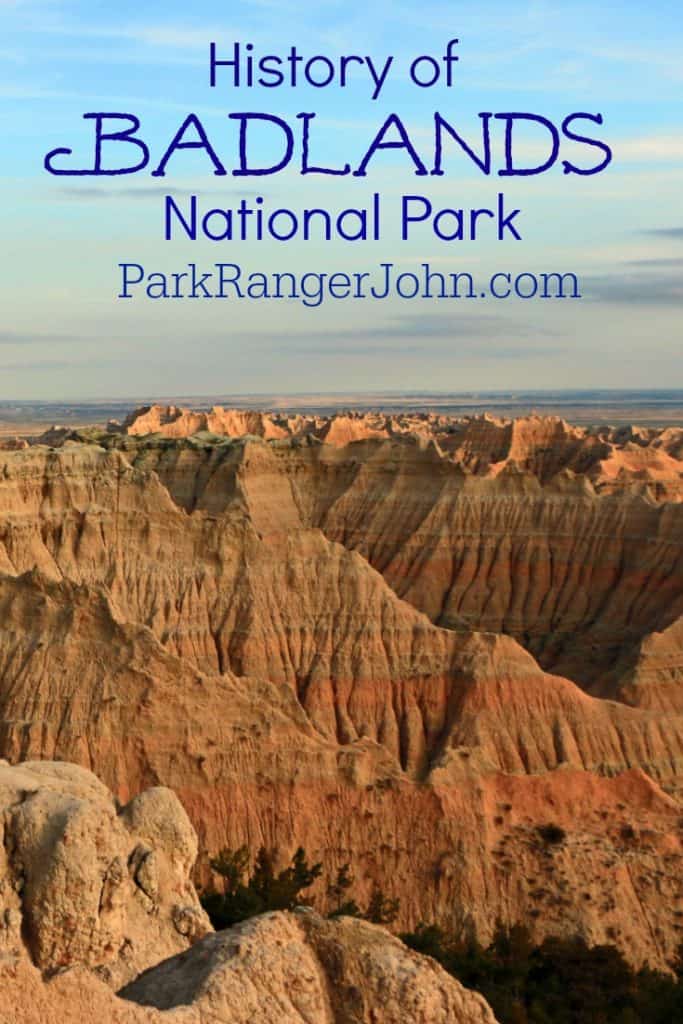 History of Badlands National Park
On November 10, 1978, a vast landscape in South Dakota - once feared by early travelers for its apparent inhospitable environment - was redesignated as one of the national parks of the United States.
Aptly called "Badlands," this expanse of desolate land was first authorized as a national monument on March 4, 1929, and was established as such almost ten years later, on January 25, 1939.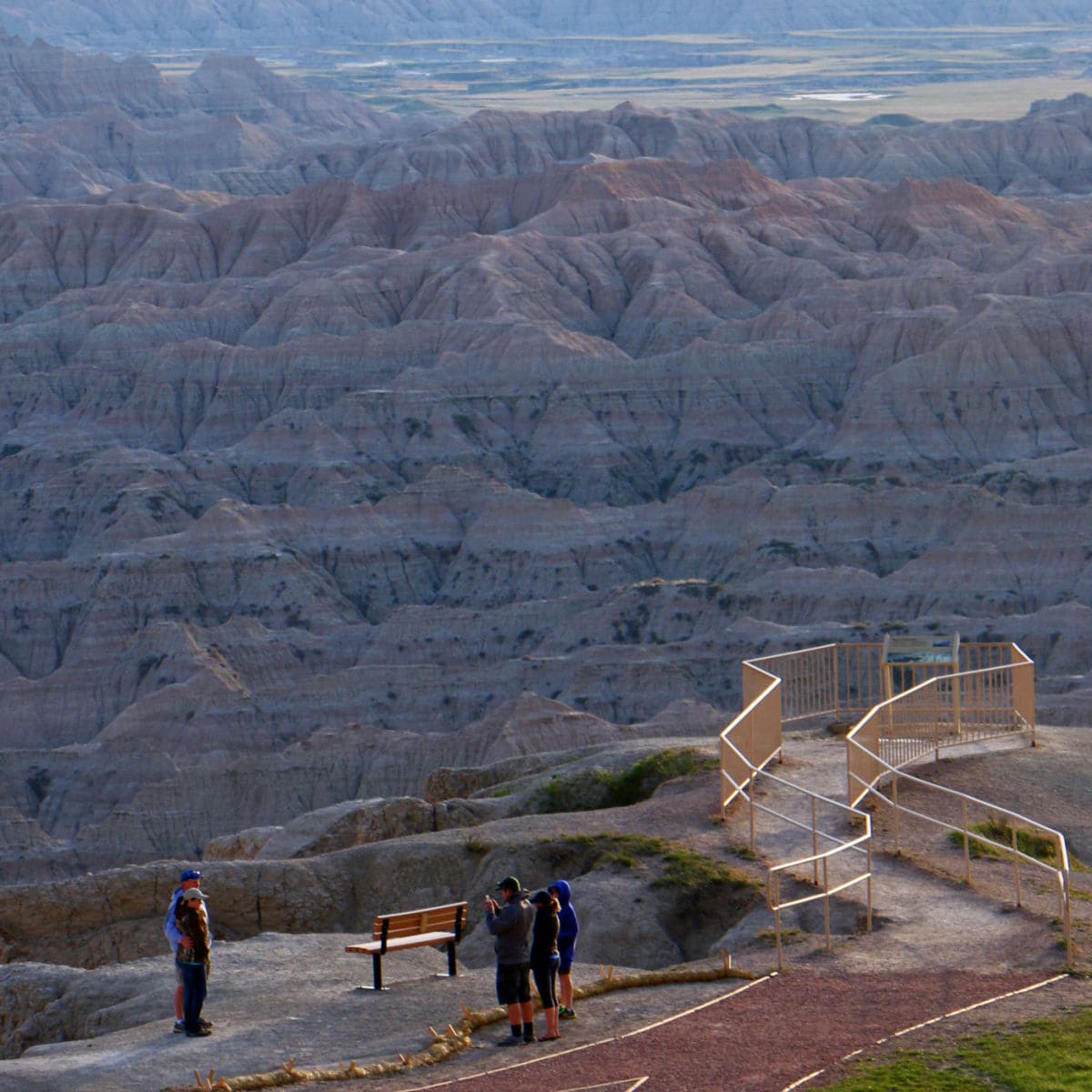 Badlands National Park in South Dakota was given all sorts of dreadful description: a grim landscape; a hostile terrain; an eerie emptiness; and so on and so forth.
The aptness of the name given this land very well equals that of the Dead Sea. The Sioux referred to the area as "mako sica," which translates as "bad lands."
In 1823, a doughty group of animal trappers and fur traders was on a trek southwards down the Missouri River.
The group, led by the famous Rocky Mountains explorer Jedediah Smith, stopped suddenly in its tracks just north of the White River; before the men was a dreary landscape, seemingly both limitless and lifeless.
They had never been to a place more hostile than this one and realized that the scorchingly hot condition would add to the arduousness of traversing the area.
With such an intimidating scene facing them, the men branded the place "les mauvaises terres," also meaning "bad lands."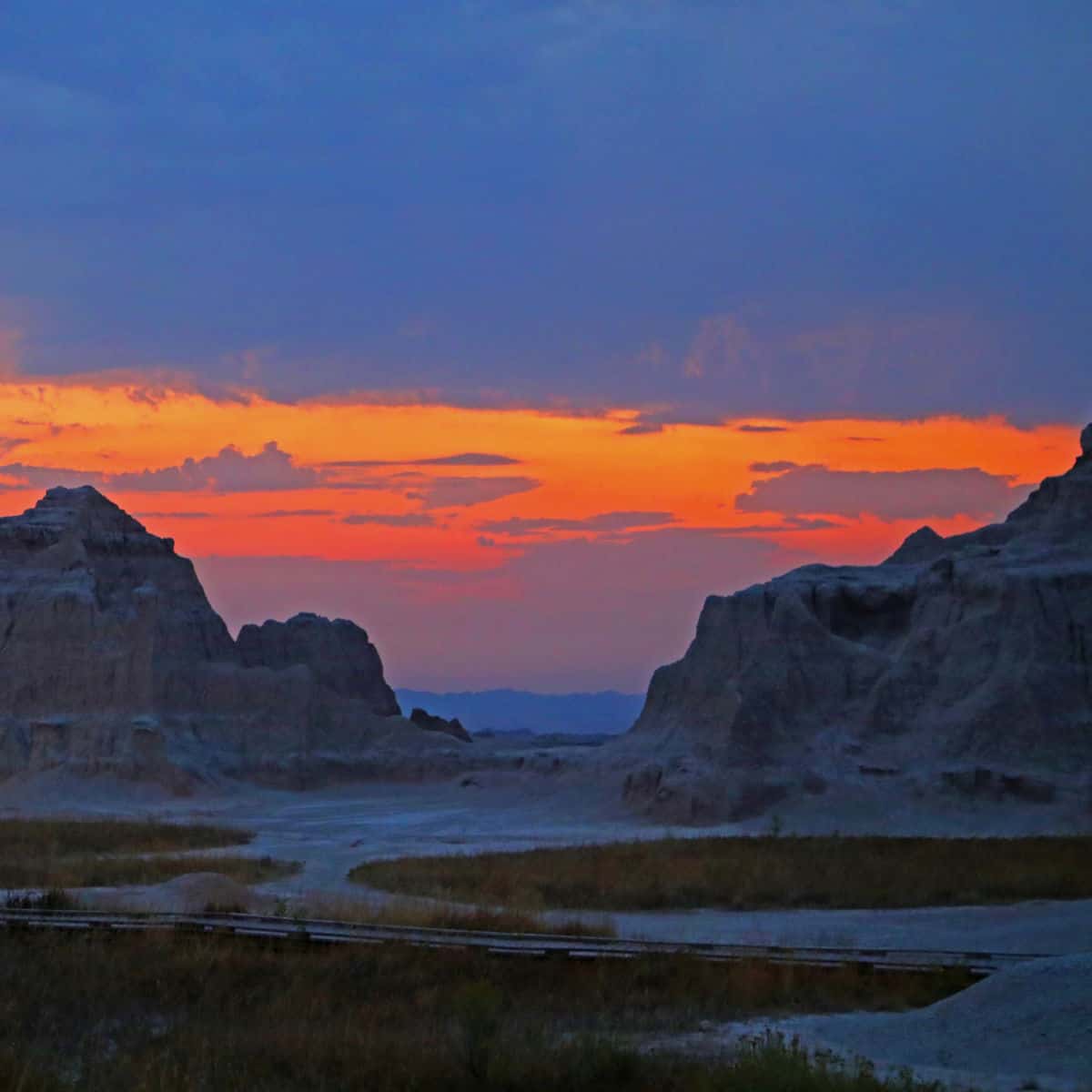 The extensive land area that is now the Badlands National Park started to take shape about 800 thousand centuries ago.
It stretched over 15,500 square kilometers (6,000 square miles) between Six Grandfathers (now Mount Rushmore) in the west and the 3,767-kilometer (2,341-mile) Missouri River in the east.
During that period, the area was a shallow body of water, with its bed teeming with sediments of all forms and types.
About 150 thousand centuries later, the area's seabed was disrupted and pushed upwards by a phenomenon called the Laramide orogeny, an upheaving of the Earth's crust that resulted in the formation of the Rocky Mountains.
This geologic occurrence turned the depthless sea into a vasty marshy expanse. As the area became less and less damp, it turned into an immense verdant, fertile grassland.
This meadowy land, however, was (and still is) constantly hit by erosion.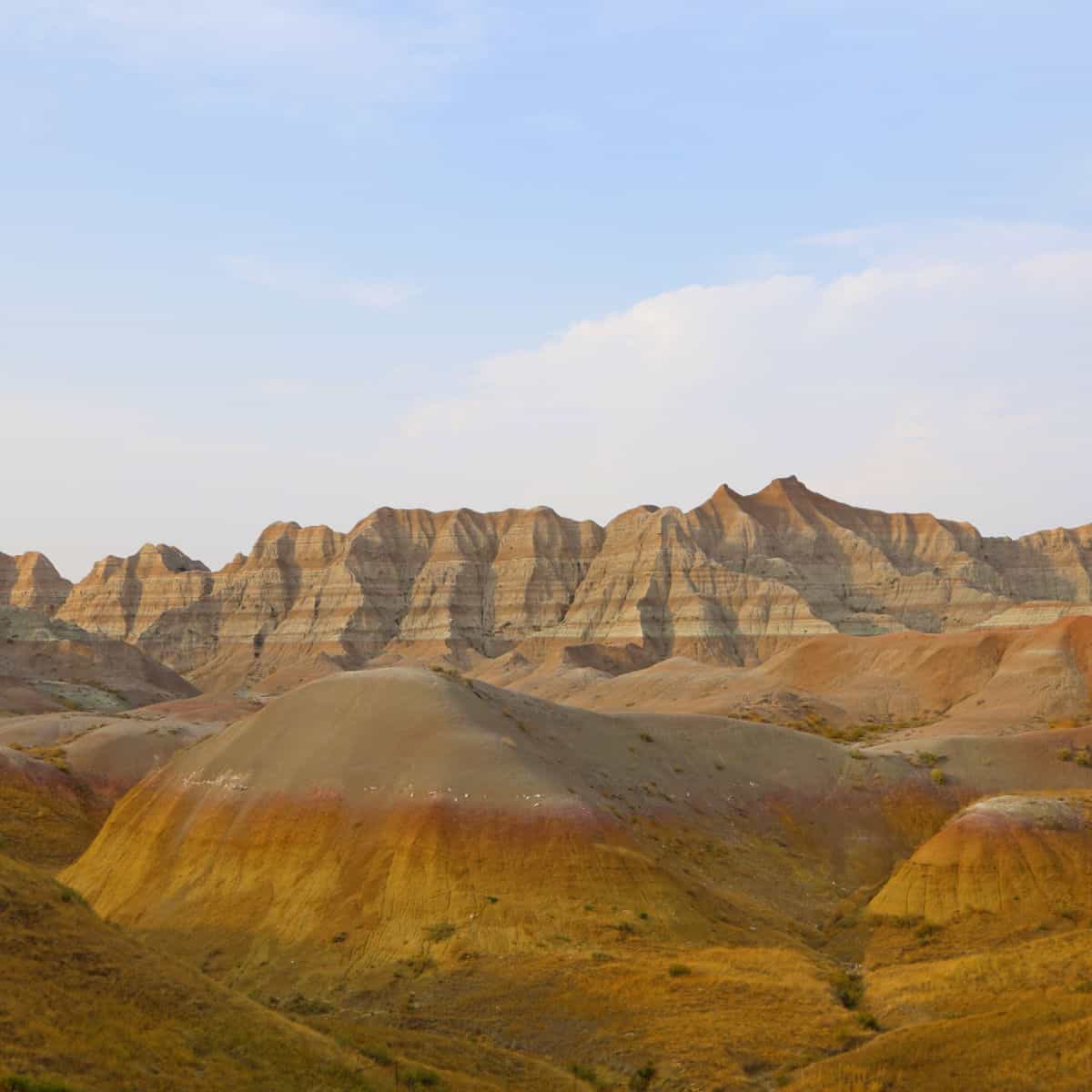 Gradually, the saw-toothed ridges, blade-edged hills and jagged ravines - all created by the violent forces of rushing water, gusty wind, and freezing temperatures - that earned for Badlands its unpleasant name started to unfold one by one.
The whole region soon was transformed into a forbidding barren wilderness.
Many different kinds of life-form existed in Badlands, and vanished, over several geologic periods. This was evident from the fossils that appeared from various surfaces of the area as a result of the unrelenting pressure of erosion. Examples are the fossil species of reptiles and fish from the Cretaceous period and of land animals from the Oligocene period. The former example is a clear indication that Badlands was once a vast sea.
One of the most interesting stories about the place is the passing through the area of the present Badlands National Monument of Spotted Elk and his band of Sioux in 1890, on their way to Wounded Knee, where they fought with the 7th Cavalry Regiment led by Colonel James Forsyth in the infamous Wounded Knee Massacre.
From 1963 to 1964, small numbers of bighorn sheep and bison were successfully introduced back into Badlands.
The near-extinct pronghorns were similarly reintroduced into the area during this same period. These even-toed ungulates can now be seen roaming the area in great numbers.
Badlands National Park today is a 98,740-hectare (244,000-acre) of preserved lands in South Dakota, which include the 25,958-hectare (64,144-acre) protected wilderness area.
Badlands National Park Entrance fee
Private Vehicle: $30
Motorcycle: $25
Per Person: $15
There is an entrance fee to enter Badlands National Park. Fees are listed below or you can choose to purchase your pass in advance through the link below.
The park pass covers everyone in the car for per-vehicle sites and for up to 4 adults for per-person sites.
Buy on REI.com and REI will donate 10% of pass proceeds to the National Forest Foundation, National Park Foundation, and the U.S. Endowment for Forestry & Communities.
Planning a National Park vacation? America the Beautiful/National Park Pass covers entrance fees for an entire year to all US National Park Sites and over 2,000 Federal Recreation Fee Sites.
Free Entrance Days -Mark your calendars with the five free entrance days the National Park Service offers annually.
For a fun adventure, check out Escape Campervans. These campervans have built-in beds, kitchen area with refrigerators, and more. You can have them fully set up with kitchen supplies, bedding, and other fun extras. They are painted with epic designs you can't miss!
Escape Campervans has offices in Vancouver, Seattle, Portland, San Francisco, Las Vegas, Los Angeles, Phoenix, Salt Lake City, Denver, Chicago, New York, and Orlando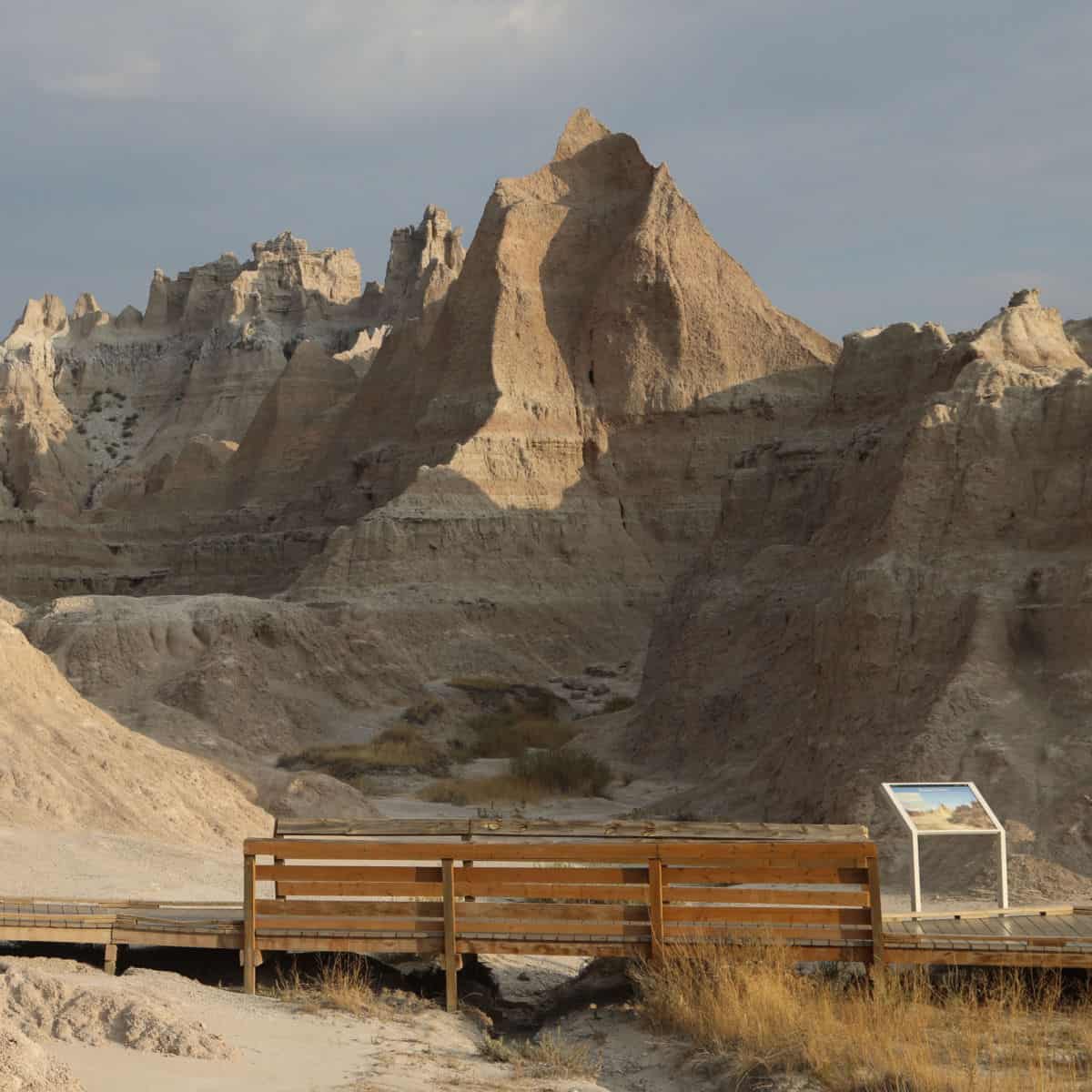 Interested in a Guided Tour?
There are a couple of really cool guided tours available in Badlands Natl Park.
Badlands NP Private Tour - Enjoy a private tour of the park and stop at famous features including a stop at Wall, South Dakota. Learn about the history of the area and spend the day discovering the rare geology of the Badlands.
Badlands Tour with Minuteman Missile NHS - Travel to Badlands National Park and explore this spectacular terrain on a full-day guided tour. Catch a glimpse of America's nuclear arsenal during the Cold War and learn about its history with your expert guide.
Badlands Bike Tour with Lunch - Join a bike tour of Badlands National Park. Cycle around the park and learn its history from your experienced guide. Admire the spectacular scenery and wildlife as you pedal.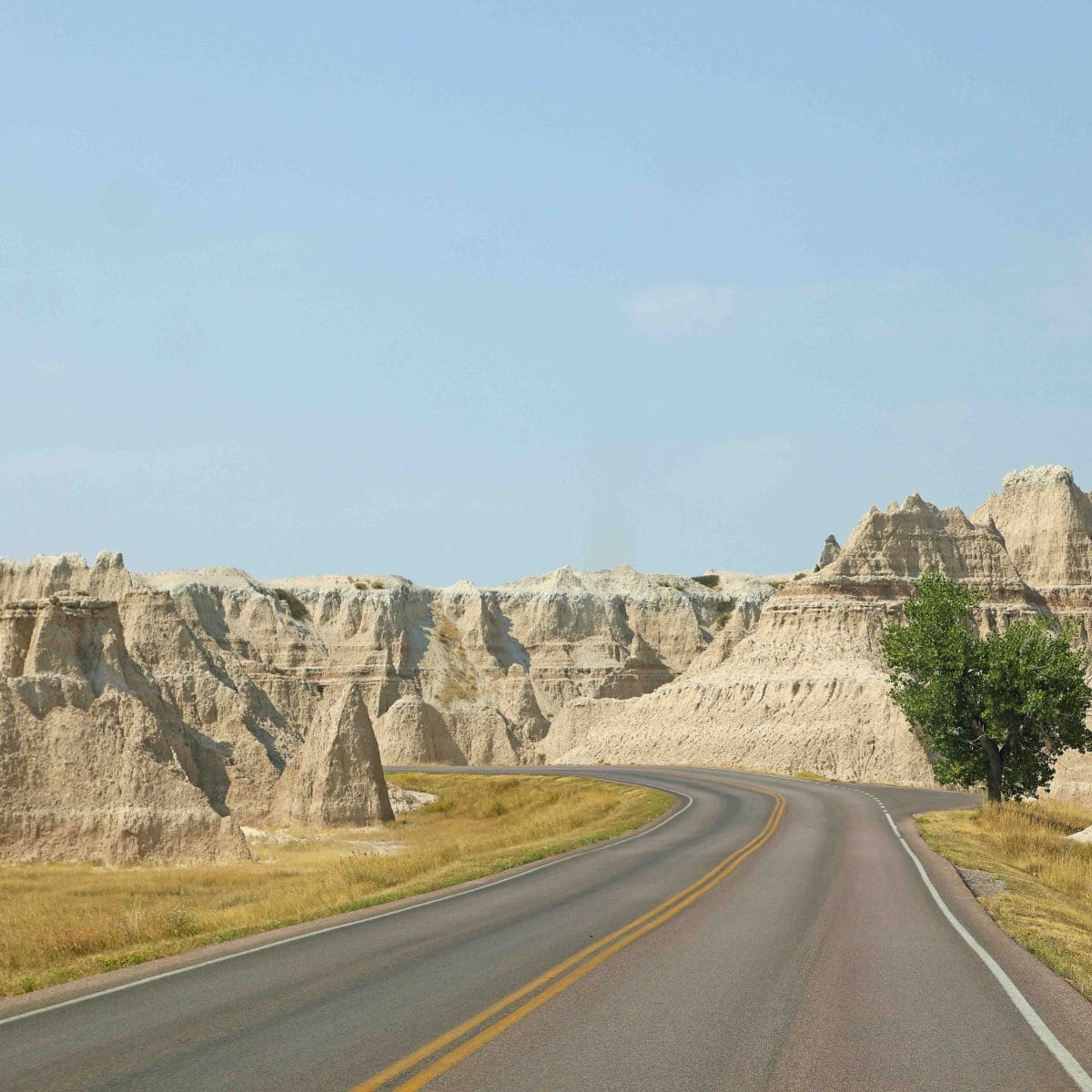 Additional Badlands National Park Articles
Complete Guide to Badlands National Park - Your guide to exploring Badlands National Park
Things To Do in Badlands National Park - List of activities to do in Badlands National Park. Activities include driving the Badlands Loop Road and Sage Creek Rim Road, exploring the Ben Reifel Visitor's Center and fossil preparation lab, and attending a night sky program from one of the park ranger programs held at the park Amphitheater
Badlands Hiking Guide - Guide to the most popular frontcountry hiking trails in Badlands National Park including the Window Trail, Door Trail, and the famous Notch Trail.
Badlands Inn - Lodge is located just 1 mile outside the park, just a short distance from the park entrance near the Ben Reifel Visitor Center
Cedar Pass Lodge and Cabins - Located near the Ben Reifel Visitor Center, the Cedar Pass Lodge offers spectacular views of the Badlands formations, a restaurant, a gift shop, and convenience store, and much more.
Badlands Camping Guide - Complete camping guide to camping in Badlands National Park
Cedar Pass Campground - The park's main front country campground is located near the Ben Reifel Visitor Center. Each site has covered picnic tables
Sage Creek Campground - located in the Sage Creek Wilderness Area, the Sage Creek Campground is for those who like solitude and like to get away from the crowds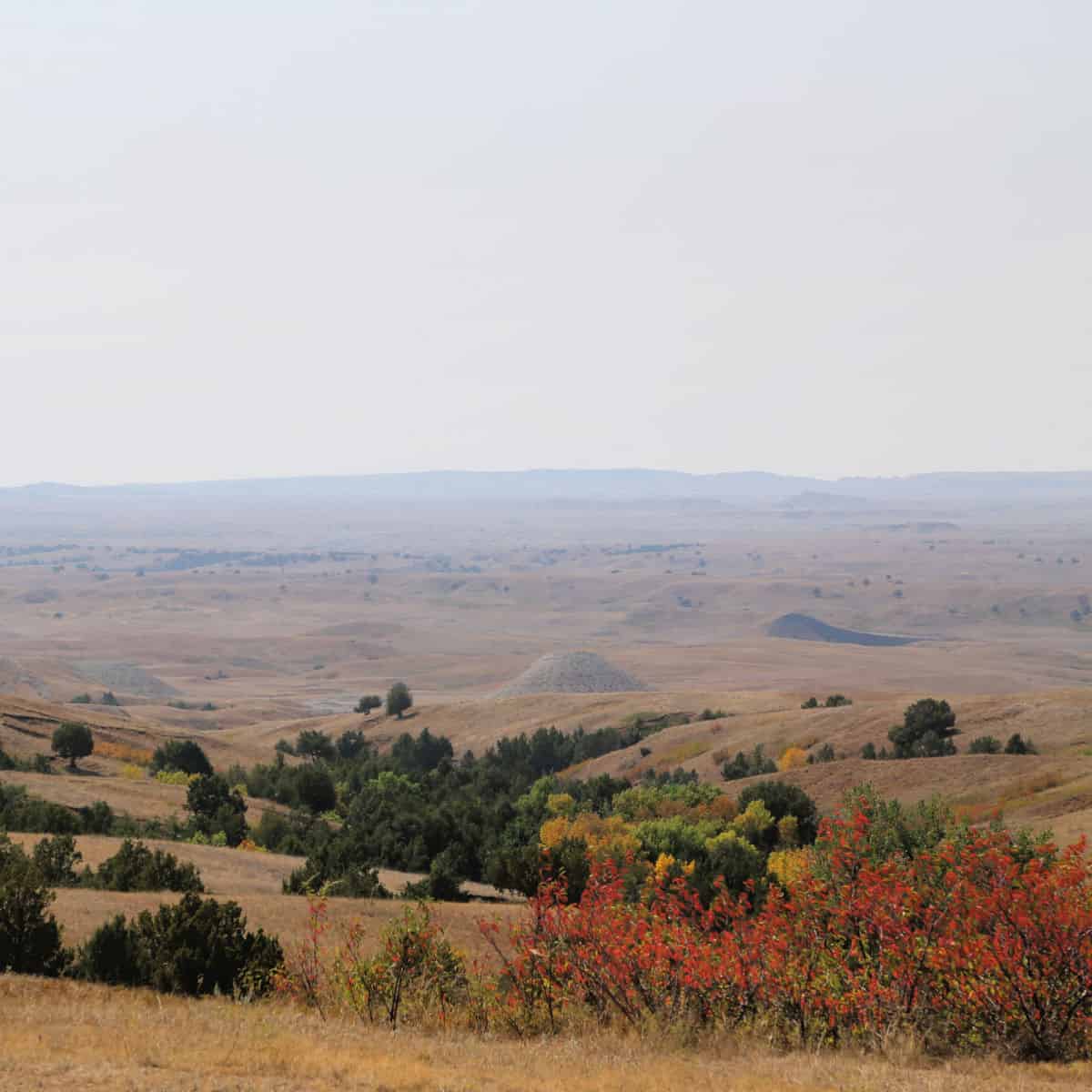 National Park Sites near Badlands NP
Minuteman Missile National Historic Site - Learn about the Cold War just 8 miles away!
Mount Rushmore National Memorial - 99 miles
Wind Cave National Park - 132 miles
Jewel Cave National Monument - 148 miles
Devils Tower National Monument - 189 miles
Agate Fossil Beds National Monument - 210 miles
Scotts Bluff National Monument - 247 miles
Fort Laramie National Historic Site - 285 miles
Pipestone National Monument - 325 miles
Theodore Roosevelt National Park - 332 miles
Little Bighorn Battlefield National Monument - 318 miles
Check out all of the National Parks in South Dakota along with neighboring National Parks in Iowa, National Parks in Minnesota, National Parks in Montana, Nebraska National Parks, North Dakota National Parks, and Wyoming National Parks