Maggie Walker National Historic Site in Central Virginia preserves and protects the home of America's first African American female bank president.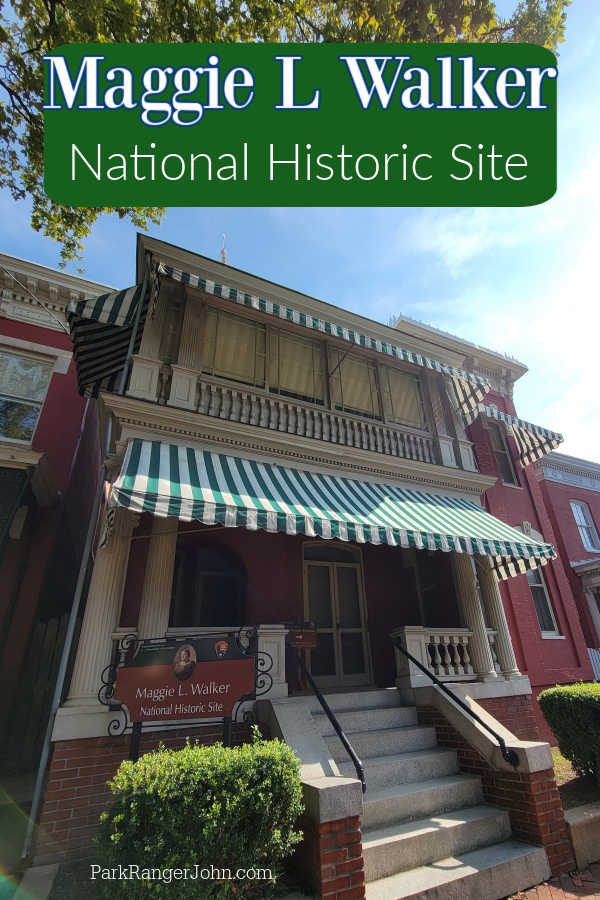 Maggie L Walker National Historic Site
Maggie Walker was born in 1864 to a mother who had been enslaved. Maggie L Walker was the leader of an African-American fraternal and social organization. While serving as the head of the Independent Order of St. Luke she realized a dream in 1903 when she founded the St. Luke Penny Saving Bank.
The bank's mission was for depositors to take the nickels and turn them into dollars. By starting the bank Maggie L Walker became the first African-American woman to charter and serve as president of a bank in the United States.
Mrs. Walker was a civil rights activist, pushed for economic empowerment during the Jim Crow era.
The Walker family bought an 1883 2 story Victorian house on East Leigh Street in the Jackson Ward neighborhood in 1904. The Jackson Ward neighborhood was the center of Richmond, Virginia African American business and social life, and a national historic landmark district.
Maggie L Walker lived in the house until she passed away in 1934. When she passed away she had achieved prominence in many local, state, and national organizations including being on the board of directors for the National Associal for the Advancement of Colored People (NAACP).
The house was owned by the Walker family until 1979 and still includes the elevator that was added in 1929 to assist Maggie L Walker in reaching the 2nd floor when she was confined to a wheelchair.
One fun thing to know is Mrs. Walker and her family had a pet collie named after Booker T. Washington who they were friends.
Mrs. Walker also went to a play by Nobel Prize-winning playwright Eugene O'Neil who has a historic site dedicated to his work in California.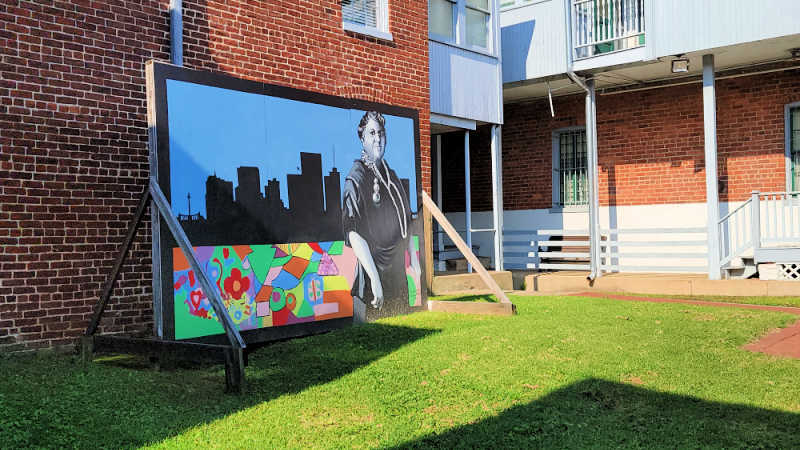 Visitor Center
The visitor center is the 1st place to stop when visiting the park. There is a small interpretive area, park store, and you can check in for the park tours.
Historic Walker House Tours
Daily historic house tours are available BY RESERVATION ONLY at 10 am, 11 am, 1 pm, and 3 pm.
To make reservations, please email or call (804) 771-2017 ext. 0.
The historic tours are amazing! You have the opportunity to explore the 1st floor of Maggie Walker's family house on this guided tour.
During our tour, the ranger did an amazing job explaining how the house was adapted to Mrs. Walker's changing health and age.
Seeing the public and private areas of the house is amazing and you can see how different each area was lived in.
Esteemed guests as Langston Hughes, W.E.B. DuBois, and Mary McLeod Bethune dined here at the circular dinner table.
Junior Ranger
The Junior Ranger program is fantastic. You have the opportunity to learn not only about Mrs. Walker but also about the Jackson Ward district.
I loved learning that Mrs. Maggie Lena Walker visited Hot Springs NP and enjoyed hot baths and massages before it became a park.
Mrs. Walker also attended Franklin D. Roosevelt's inauguration in 1933.
You can download our Junior Ranger Book to get started today!
Things to know when planning a visit
Park Address - 600 N. 2nd Street, Richmond, VA 23219
Coming west on I-64, take exit 75 to 3rd street, turn right on Leigh St., park on 2nd street.
Coming South on I-95, take exit 79 east onto I-64 East to Norfolk, then follow directions coming from the west.
Coming east on I-64, take exit 190 to 5th St, Downtown, continue straight on 5th, turn right on Jackson, left on 3rd, right of Leigh St, then right on 2nd St.
Coming North on I-95, take exit 76A for Chamberlayne Ave, turn left on Chamberlayne Pkwy, left of Leigh St, then left on 2nd St.
Entrance Fee - $0.00, There is no fee to visit this park
Park hours - open Tuesday through Saturday, from 9 am to 4:30 pm.
The park is managed by the National Park Service.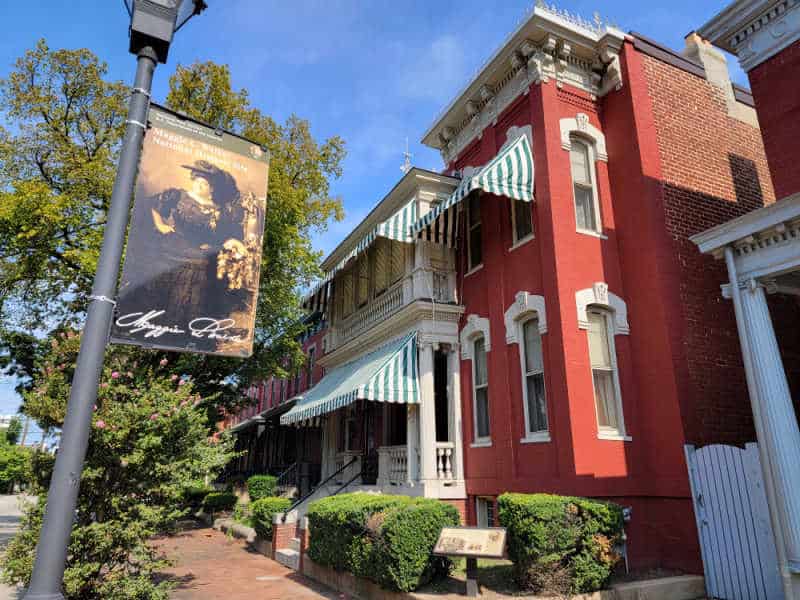 National Park Sites near Maggie L Walker NHS
Richmond National Battlefield Park
Petersburg National Battlefield
Colonial National Historical Park
Appomattox Court House National Historical Park
Check out all of the Virginia National Parks along with the National Parks in Washington DC, National Parks in North Carolina, National Parks in Kentucky National Parks in West Virginia, and National Parks in Maryland