The Tuskegee Airmen National Historic Site is dedicated to celebrating the men and women who formed the Tuskegee Airmen.
This historic site features not only the pilots but the support crew that was part of their groundbreaking work.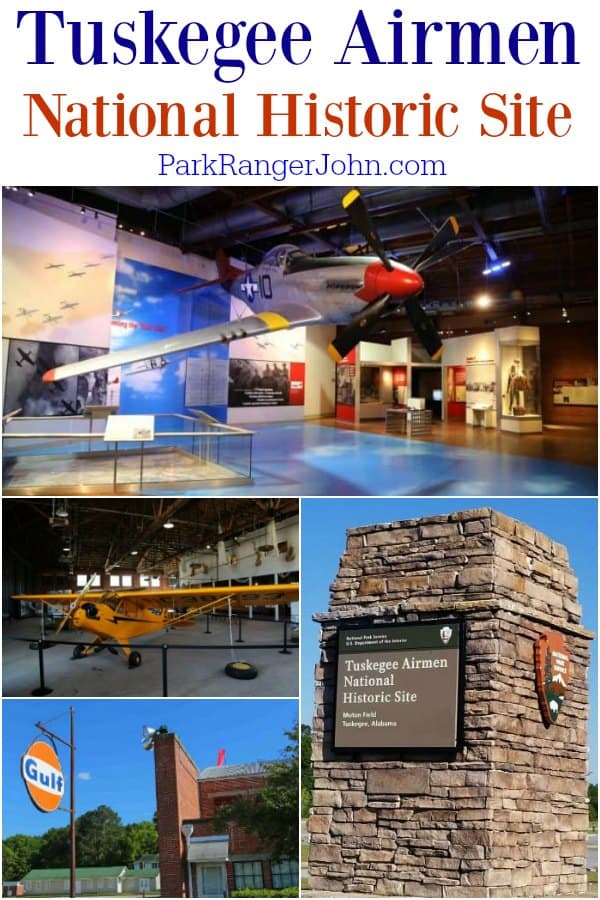 Tuskegee Airmen National Historic Site
I can honestly say that a wave of emotions went through me as I visited the Tuskegee Airmen National Historic Site!
Most of my emotions were of joy knowing what this facility meant for equality for so many Americans. I stood in between hangar#1 and hangar #2 looking out towards Moton Airfield and all I could think of is how a mere 75 years earlier, people thought that someone could not fly a plane only because of the color of their skin.
It makes me so happy that the men & women who served here proved everyone wrong! In fact, at this location, nearly 1,000 aviators were produced and were America's first African American Pilots in the U.S. Military.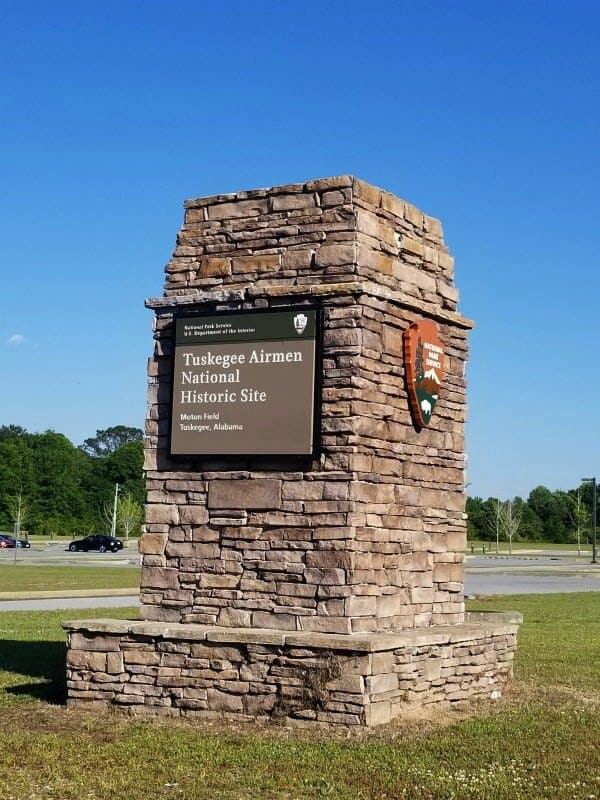 They paved the way for desegregation in the U.S. Military and the signing of Executive Order 9881 by President Harry S Truman in 1948.
This helped pave the way for the Civil Rights Movement in the 1950s and 1960s and we have now seen the first black U.S. president, the 44th. President Barrack Obama (January 2009-January 2017).
There is so much more to do for equality for all people of the United States, especially for those who have had to endure discrimination merely because of the color of their skin.
Everyone should take the opportunity to visit the Tuskegee Airmen National Historic Site and celebrate the successes we have had in America towards equality.
Visit the Tuskegee Airmen Museum
The Tuskegee Airmen Museum is housed in 2 airplane hangers at Moton Field in Alabama. The hangers include airplanes, an interactive parachute display, history of the Tuskegee Airmen and so much more. Give yourself a minimum of one to two hours to explore the museums and surrounding area.
Hanger #1 includes two restored vintage airplanes that are part of the 1940's revival exhibits.
There is a four-minute video that introduces the Tuskegee Airmen, pilot training operations, and other jobs that were performed by the airmen. This is the perfect way to start your visit and learn more about the Tuskegee Airmen.
Hanger #1 was completed in 1941 and was the center of the Tuskegee Airmen operations. The Hanger includes the briefing rooms, administrative offices, and maintenance shops.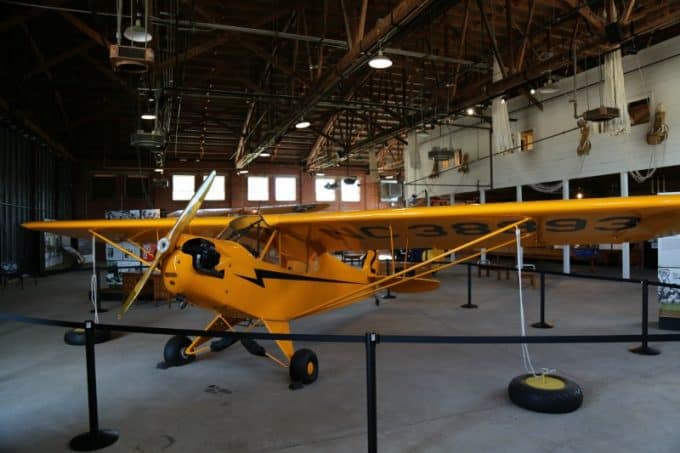 Hanger #2 includes a full-sized red tail P-51 Mustang airplane that you can walk underneath. There is a 27-minute video that shares more information on the Tuskegee Airmen.
Don't miss visiting the original control tower, bookstore, and museum exhibits.
Hanger 2 was completed in 1944 in response to expanding operations and includes the Moton Field control tower and a parachute packing area.
Tuskegee Airmen Junior Ranger
I am going to fully admit that I had to call in a friend also known as a Tuskegee Airmen Park Ranger to help with the Junior Ranger program.
We arrived late in the afternoon and I was running around trying to complete the booklet which is filled with so much great info. Thankfully the Park Ranger was more than willing to help me out and make sure I saw everything I needed to see.
How Many Tuskegee Airmen were there?
There were a total of 932 Tuskegee Airmen (pilots) who graduated from the program; of these only 355 would ever serve in active duty as fighter pilots.
More than 10,000 African-American men and women who served as support personnel to the Tuskegee Airmen.

Tuskegee Airmen Facts
Captain Benjamin O. Davis Jr. commanded the 99th Fighter Squadron at Tuskegee. He was the first African-American to serve as a general in the United States Army.
Tuskegee Airmen had several nicknames including the Red Tails and the Red Tail Angels.
450 African-American Tuskegee Airmen served in combat missions in the European Theater of Operations, in the Mediterranean, and in North Africa.
66 Tuskegee Airmen died in combat.
Tuskegee Airmen flew in more than 700 bomber escort missions. During these bomber escort missions, they protected the bombers from enemy fighters.
Tuskegee Airmen were the only fighter group to have a perfect record protecting the bombers.
Tuskegee Airmen destroyed 251 enemy airplanes.
Tuskegee Airmen were awarded a total of 150 Distinguished Flying Crosses for their service.
Tuskegee Airmen were awarded 8 Purple Hearts, 14 Bronze Stars, 3 Distinguished Unit Citations, and 744 Air Medals and Clusters for their service in the U.S. military.
White American pilots were not allowed to fly more than 52 missions, but black American pilots often flew up to 100 missions due to a lack of replacements.
For every pilot, there were at least 10 black men and women on the ground in support roles including mechanics, medical technicians, administrative support, and cooks.
Planes flown by African American aviators in WWII: the P-51 Mustang, P-40 Warhawk, P-47 Thunderbolt, P39, and the PT-13D Trainer
The Tuskegee Airmen were grouped into 4 flying squadrons; the 99th, 100th, 301st & 302nd. These four squadrons were combined to form the 332nd Fighter Group.
Some Tuskegee Airmen were trained in B-25 bombers and formed the 447th Bomber Group, however, WWII ended before these pilots could be deployed.
Primarily due to the outstanding wartime accomplishments of the Tuskegee Airmen, in July 1948, President Harry S. Truman signed Executive Order 9981 which officially integrated the U.S. Air Force. The U.S. Army became integrated in 1951, with other services soon following.
Famous Tuskegee Airmen include:
Gen. Benjamin O. Davis, Jr. - America's first African American General/West Point Graduate
Gen. Daniel "Chappie" James - America's first 4-star General
Maj. Gen Lucius Theus
Mr. Coleman Young--former mayor of Detroit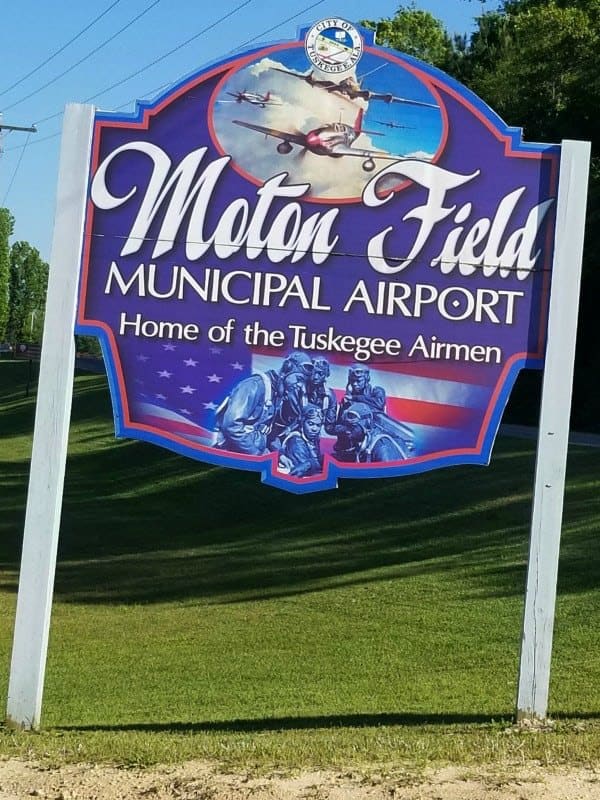 Tuskegee Airmen National Historic Site Info and Things to Know
Park Address - 1616 Chappie James Ave. Tuskegee, AL 36083
To reach Tuskegee Airmen National Historic Site... From Atlanta, GA - Take I-85S towards Montgomery, AL for approximately 127 miles to Exit 38. Turn left at the stop sign and travel 1/2 mile and turn left on Chappie James Ave. Follow the signs to the Parking Area on left. Follow the path downhill to the Historic Site. From Montgomery, AL - Take I-85N towards Atlanta, GA for approximately 36 miles to Exit 38. Turn right at the stop sign and travel 1/2 mile and turn left on Chappie James Ave.
Park Hours - Hangar #1 & Hangar #2 museums at Moton Field are currently open Monday- Saturday 9:00 a.m. - 4:30 p.m. CST,
The park is closed on Thanksgiving, Christmas, New Year's Day and Sundays.
The Park is CLOSED ON SUNDAYS!!!!
Park Phone Number - 334-724-0922
Park Fees - There is no fee/charge to visit the park
The parking lot is on the upper-level of Moton Field. If you need to park closer there are a couple of spots near the hangers.
President Bill Clinton approved legislation on Nov. 6, 1998, to create the Tuskegee Airmen National Historic Site at Moton Field in Tuskegee, Ala.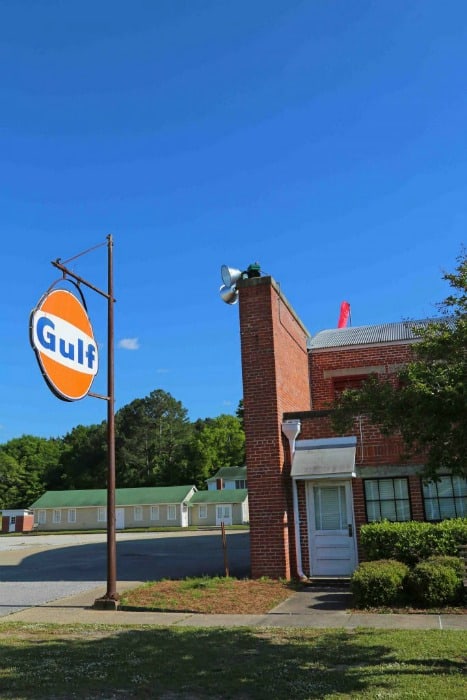 National Parks near Tuskegee Airmen National Historic Site
Tuskegee Institute National Historic Site
Selma to Montgomery National Historic Trail
Horseshoe Bend National Military Park
Gulf Islands National Seashore
Jimmy Carter National Historic Site
Andersonville National Historic Site
Check out the other great Alabama National Parks and neighboring Georgia National Parks, Florida National Parks, Tennessee National Parks, and National Parks in Mississippi