The Tuskegee Airmen National Historic Site is dedicated to celebrating the men and women who formed the Tuskegee Airmen.
This historic site features not only the pilots but the support crew that was part of their groundbreaking work.
Tuskegee Airmen National Historic Site
I can honestly say that a wave of emotions went through me as I visited the Tuskegee Airmen National Historic Site!
Most of my emotions were of joy knowing what this facility meant for equality for so many Americans.
I stood in between hangar#1 and hangar #2 looking out towards Moton Airfield and all I could think of is how a mere 75 years earlier, people thought that someone could not fly a plane only because of the color of their skin.
It makes me so happy that the men & women who served here proved everyone wrong! In fact, at this location, nearly 1,000 aviators were produced and were America's first African American Pilots in the U.S. Military.
They paved the way for desegregation in the U.S. Military and the signing of Executive Order 9881 by President Harry S Truman in 1948.
This helped pave the way for the Civil Rights Movement in the 1950s and 1960s and we have now seen the first black U.S. president, the 44th. President Barrack Obama (January 2009-January 2017).
There is so much more to do for equality for all people of the United States, especially for those who have had to endure discrimination merely because of the color of their skin.
Everyone should take the opportunity to visit the Tuskegee Airmen National Historic Site and celebrate the successes we have had in America towards equality.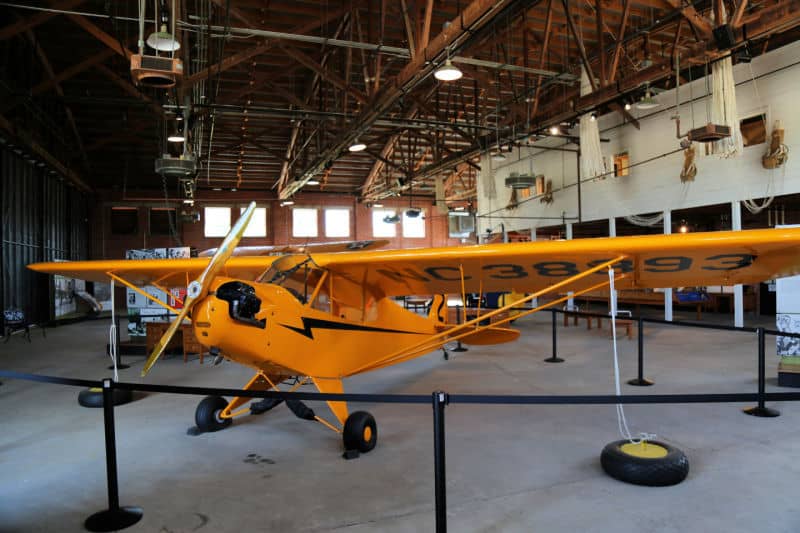 About Tuskegee Airmen National Historic Site
Tuskegee Airmen NHS shares the story of the first African American military pilots who were known as the "red tails".

The park is housed in the airplane hangers at Moton Field where the Army Air Corp conducted military tests to see if African Americans could be trained to fly combat planes.
How many Tuskegee Airmen were there?
There were a total of 932 Tuskegee Airmen (pilots) who graduated from the program; of these only 355 would ever serve in active duty as fighter pilots.
More than 10,000 African-American men and women served as support personnel to the Tuskegee Airmen.
Tuskegee Airmen Facts
Captain Benjamin O. Davis Jr. commanded the 99th Fighter Squadron at Tuskegee. He was the first African-American to serve as a general in the United States Army.
Tuskegee Airmen had several nicknames including the Red Tails and the Red Tail Angels.
450 African-American Tuskegee Airmen served in combat missions in the European Theater of Operations, in the Mediterranean, and in North Africa.
66 Tuskegee Airmen died in combat.
Tuskegee Airmen flew in more than 700 bomber escort missions. During these bomber escort missions, they protected the bombers from enemy fighters.
Tuskegee Airmen were the only fighter group to have a perfect record protecting the bombers.
Tuskegee Airmen destroyed 251 enemy airplanes.
Tuskegee Airmen were awarded a total of 150 Distinguished Flying Crosses for their service.
Tuskegee Airmen were awarded 8 Purple Hearts, 14 Bronze Stars, 3 Distinguished Unit Citations, and 744 Air Medals and Clusters for their service in the U.S. military.
White American pilots were not allowed to fly more than 52 missions, but black American pilots often flew up to 100 missions due to a lack of replacements.
For every pilot, there were at least 10 black men and women on the ground in support roles including mechanics, medical technicians, administrative support, and cooks.
Planes flown by African American aviators in WWII: the P-51 Mustang, P-40 Warhawk, P-47 Thunderbolt, P39, and the PT-13D Trainer
The Tuskegee Airmen were grouped into 4 flying squadrons; the 99th, 100th, 301st & 302nd. These four squadrons were combined to form the 332nd Fighter Group.
Some Tuskegee Airmen were trained in B-25 bombers and formed the 447th Bomber Group, however, WWII ended before these pilots could be deployed.
Primarily due to the outstanding wartime accomplishments of the Tuskegee Airmen, in July 1948, President Harry S. Truman signed Executive Order 9981 which officially integrated the U.S. Air Force. The U.S. Army became integrated in 1951, with other services soon following.
Famous Tuskegee Airmen include:
Gen. Benjamin O. Davis, Jr. - America's first African American General/West Point Graduate
Gen. Daniel "Chappie" James - America's first 4-star General
Maj. Gen Lucius Theus
Mr. Coleman Young--former mayor of Detroit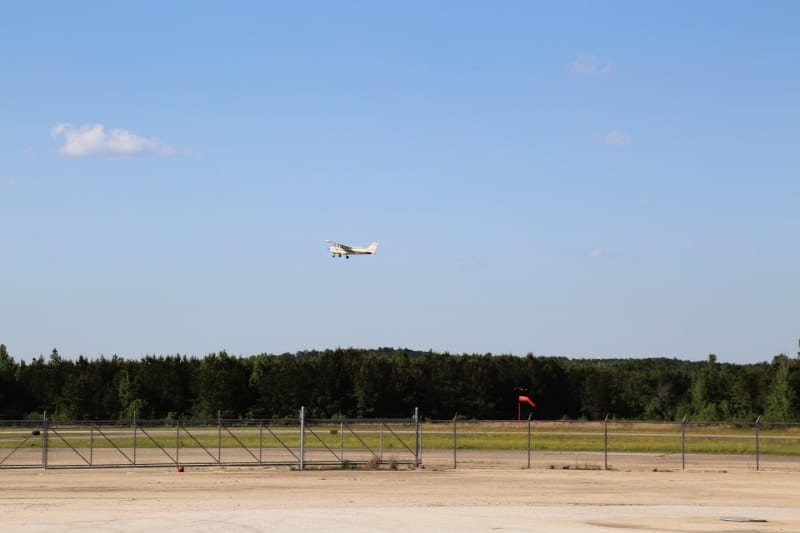 Is Tuskegee Airmen NHS worth visiting?
YES! This is one of my favorite US National Historic Sites.
History of Tuskegee Airmen
The Tuskegee Airmen National Historic Site is located at Moton Field in Tuskegee, Alabama. The site was created to recognize the African American airmen who trained there during World War II.
The Tuskegee Airmen played a historical role in African Americans fighting for rights and respect in the 20th Century. The famous Tuskegee Institute is located not far from Moton Field and was one of the most influential schools for African Americans in history.
Moton Field was constructed in 1941 and was named for former Tuskegee Institute principal Robert Russa Moton, who was hired to the position in 1915 after the death of Booker T. Washington. Before 1940, African Americans were not allowed to fly for the U.S. military.
Pressure from the civil rights activists led to the military allowing the formation of an all-black air pursuit squadron. Tuskegee was the ideal location, as nearby Tuskegee Institute, led by Booker T. Washington until his death, had already built a civilian pilot program.
The institute pledged to build an airfield and lend support from their current instructors and advisors. Tuskegee Institute was one of the only schools in the nation to own and operate their own facility for military flight instruction.
The Army Air Corps sent officials to oversee operations and supplied the program with textbooks, parachutes, and flying clothes. Aiding the cause in 1941, first lady Eleanor Roosevelt visited Tuskegee and was taken on a flight tour by C. Alfred Anderson.
Mrs. Roosevelt played a part in securing funds for the construction of Moton Field.
Most of the program's trainees were college graduates and close to 1,000 were educated as pilots. In addition, Tuskegee also trained nearly 1,400 men in the positions of instructors, aircraft maintenance, and control tower operators.
On March 7, 1942, the first class of Tuskegee airmen graduated from Tuskegee Army Airfield. These men became the first African American military pilots.
Among the 13 men who began in the group of this first class was Benjamin O. Davis, Jr. He had graduated from West Point and was son of one of only two black officers in the U.S. military at the time.
In 1943, the Tuskegee Airmen, which made up the 99th Pursuit Squadron, were sent to North Africa and then Italy. In Italy they served alongside white pilots in another group.
The 99th Squadron shot down 12 German planes later that year which greatly elevated their stance as skilled aviators. As the war waged on, other Squadrons arrived in Italy and joined the 99th to become one large unit called the 332nd Fighter Group.
Though this is where the majority of the Tuskegee Airmen could be found, others were part of larger bomber groups.
By the time the war was over, the Tuskegee Airmen had flown over 15,000 individual flights during the war. The Tuskegee Army Airfield had trained nearly 16,000 crewmen. They had destroyed 36 German planes in the air and over 300 on the ground.
During the course of the war, 66 Tuskegee Airmen were killed in action, while 32 were captured as POWs. Their efforts during World War II were a monumental achievement not just for African Americans in the military but for African Americans being worthy of respect in all walks in life.
The combination of the Tuskegee Airfield and nearby Tuskegee Institute showed that anything was possible for people of color.
Even so, the Tuskegee Airmen returned home from war in 1945 to a country that was still very much segregated and prejudice.
Nonetheless, their efforts changed history as in 1948, President Harry Truman passed an Executive Order which desegregated the Armed Forces in America.
Many Tuskegee Airmen went on to successful careers in the military.
Benjamin O. Davis Jr. became the first black General in the U.S. Air Force and fellow Tuskegee graduate George Roberts became the first black commander of a racially integrated unit in the Air Force.
Other graduates of Tuskegee include: Daniel James who was the first African American general to be awarded four stars in the Air Force, Calvin Spann, who spent his life lecturing at schools across the nation, educating students about the history of the Tuskegee Airmen and the importance of excelling in Math and Science, and Lee Andrew Archer Jr. who was one of the first African American military aviators in the United States Army Air Corps.
In 2007, President George W. Bush honored over 300 of the Tuskegee Airmen by awarding them the Congressional Gold Medal.
Two years later, all surviving Tuskegee Airmen were invited to the inauguration of America's first African American president, Barack Obama.
Obama had stated in more than once speech and writing that men like the Tuskegee Airmen paved the way for his success and road to the White House.
The National Historic Site honoring these brave, ambitious men was established on November 5, 1998 by President Bill Clinton. During the site's opening in 2008, only one of the original hangers had been restored for visitors to admire.
A few years later restoration work on Hanger Two would be completed. Hanger One was built in 1941 and today houses the visitor center and planes which were primarily used for training purposes.
Hanger Two was built in 1944 and includes many artifacts, movies and timelines of the history of the Tuskegee Airmen as well as a replica of a the famous fight plane, the P-51 Mustang.
Outside, there are markings where buildings like the cadet houses and supply buildings were once located. In January 2021, the U.S. Mint issued its Tuskegee Airmen National Historical Site Quarter.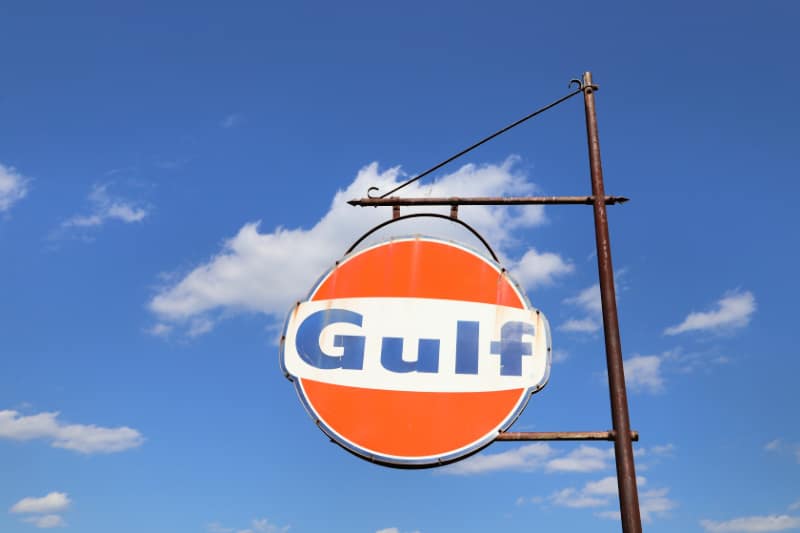 Things to know before your visit to Tuskegee Airmen NHS
Entrance fee
$0.00 - There is no entrance fee to visit the park.
Planning a National Park vacation? America the Beautiful/National Park Pass covers entrance fees for an entire year to all US National Park Sites and over 2,000 Federal Recreation Fee Sites.
The park pass covers everyone in the car for per vehicle sites and for up to 4 adults for per-person sites.
Buy on REI.com and REI will donate 10% of pass proceeds to the National Forest Foundation, National Park Foundation and the U.S. Endowment for Forestry & Communities.
Learn more about National Park Passes for parks that have an entrance fee.
Free Entrance Days -Mark your calendars with the five free entrance days the National Park Service offers annually.
Time Zone
CST - Central Standard Time
Pets
Pets must be on a leash at all time. Pets are allowed in the Historic Core and Overlook areas of the park but are not allowed inside buildings
Cell Service
We had good service during our visit to the park.
Park Hours
Park Hours vary depending on the season.
Site grounds are open from 8 am to sunset.

Insect Repellent
Insect repellent is always a great idea when outdoors, especially if you are around any body of water.
We use Permethrin Spray on our clothes before our park trips.
Water Bottle
Make sure to bring your own water bottle and plenty of water with you. Plastic water bottles are not sold in the park.
Parking
The parking lot is on the upper level of Moton Field. If you need to park closer there are a couple of spots near the hangers.
Food/Restaurants
There are no restaurants within the park.
There are multiple restaurants in Tuskegee, Alabama.
Gas
There are no gas stations within the park.
Drones
Drones are not permitted within National Park Sites.
National Park Passport Stamps
National Park Passport stamps can be found in the visitor center.
Make sure to bring your National Park Passport Book with you or we like to pack these circle stickers so we don't have to bring our entire book with us.
Electric Vehicle Charging
The closest EV Charging Stations are in Auburn or Montgomery, Alabama.
Accessibility
The site is accessible for wheelchair users. There are accessible bathrooms located in both hangar museums.
The park has a wheelchair available in each hanger.
The park films and videos contain open captions for the hearing impaired.
Restrooms and some exhibits are labeled with tactile images and Braille text.
The park also has limited copies of the park brochure available in Braille. A copy may be requested from the park in advance.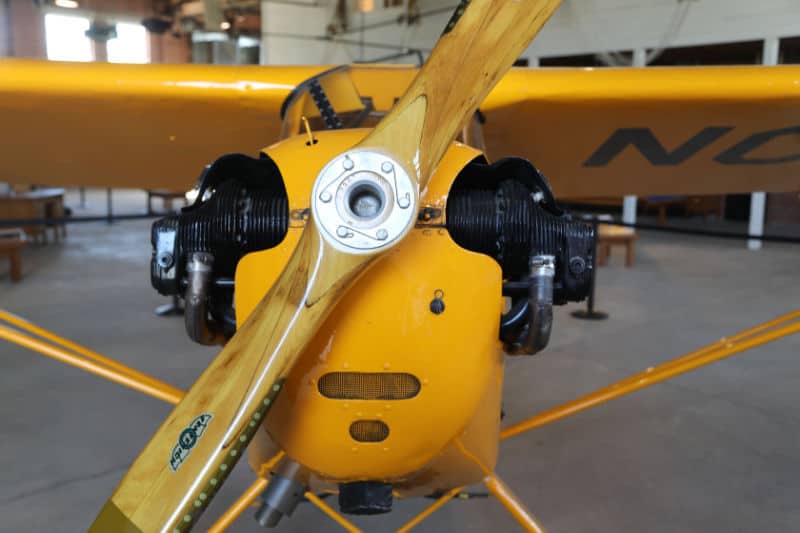 Details about Tuskegee Airmen National Historic Site
Size - 89.69 acres
NP is currently ranked at out of 63 National Parks by Size.
Date Established
President Bill Clinton approved legislation on Nov. 6, 1998, to create the Tuskegee Airmen National Historic Site at Moton Field in Tuskegee, Ala.
Visitation
In 2021, Tuskegee Airmen NHS had 8,057 park visitors.
In 2020, Tuskegee Airmen NHS had 6,843 park visitors.
In 2019, Tuskegee Airmen NHS had 30,097 park visitors.
Learn more about the most visited and least visited National Parks in the US
National Park Address
1616 Chappie James Ave. Tuskegee, AL 36083
National Park Map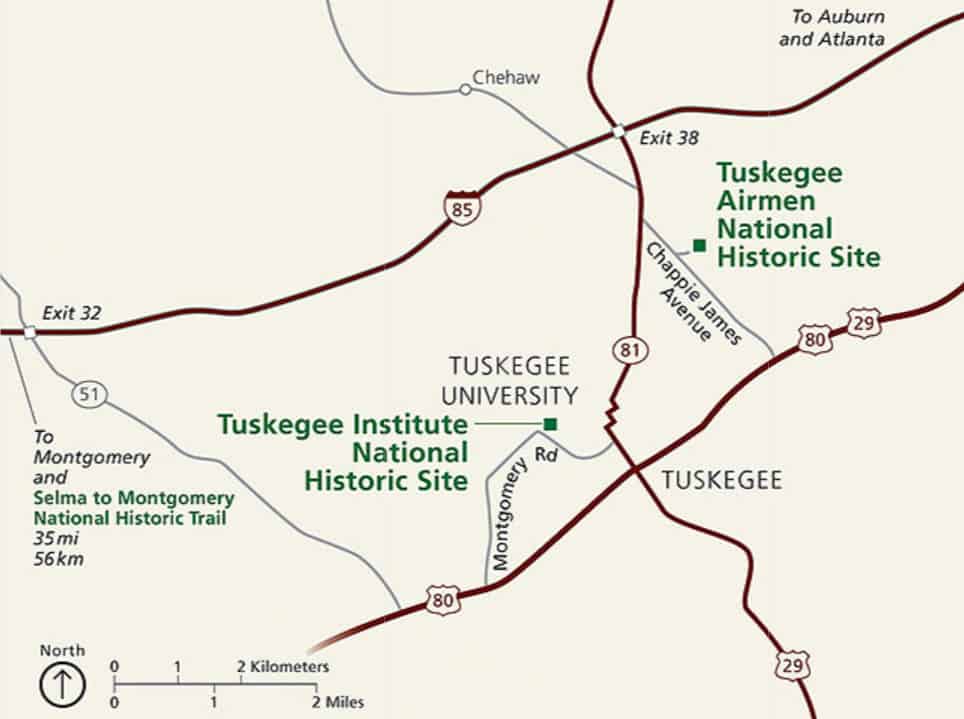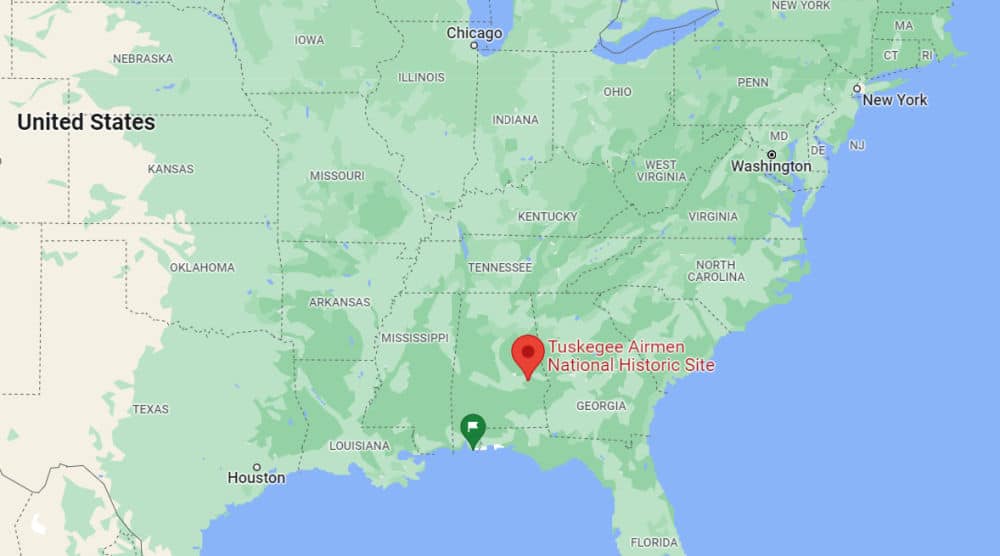 Where is Tuskegee Airmen National Historic Site?
Tuskegee Airmen NHS is located in east central Alabama near Montgomery and Auburn.
Estimated distance from major cities nearby
Birmingham, AL - 130 miles
Atlanta, GA - 124 miles
Nashville, TN - 320 miles
Jacksonville, FL - 334 miles
New Orleans, LA - 348 miles
Memphis, TN - 373 miles
Charlotte, NC - 369 miles
Tampa, FL - 444 miles
St. Petersburg, FL - 467 miles
Orlando, FL - 426 miles
Estimated Distance from nearby National Park
Great Smoky Mountains National Park - 290 miles
Congaree National Park - 348 miles
Mammoth Cave National Park - 413 miles
New River Gorge National Park - 575 miles
Everglades National Park - 643 miles
Biscayne National Park - 684 miles
Where is the National Park Visitor Center?
The visitor center is located at Moulton Field near Tuskegee, Alabama.
It is easy to find with clear signs from the parking area.
Getting to Tuskegee Airmen National Historic Site
Closest Airports
Moton Field Municipal Airport - located adjacent to the Historic Site with a 5,000 foot runway that accommodates small aircraft and private jets. Generally, no commercial flights are available to or from the airport.
Montgomery Regional Airport (MGM)
International Airports
Hartsfield Jackson Atlanta International Airport (ATL)
Birmingham Shuttlesworth International Airport (BHM)
Regional Airports
Columbus Metropolitan Airport (CSG)
Dothan Regional Airport (DHN)
Public Transportation
Currently, there is no public transportation(bus or train) to the Tuskegee area.
Driving Directions
From Atlanta, GA
Take I-85S towards Montgomery, AL for approximately 127 miles to Exit 38.
Turn left at the stop sign and travel ½ mile and turn left on Chappie James Ave.
Follow the signs to the Parking Area on left. Follow the path downhill to the Historic Site.
From Montgomery, AL
Take I-85N towards Atlanta, GA for approximately 36 miles to Exit 38.
Turn right at the stop sign and travel ½ mile and turn left on Chappie James Ave.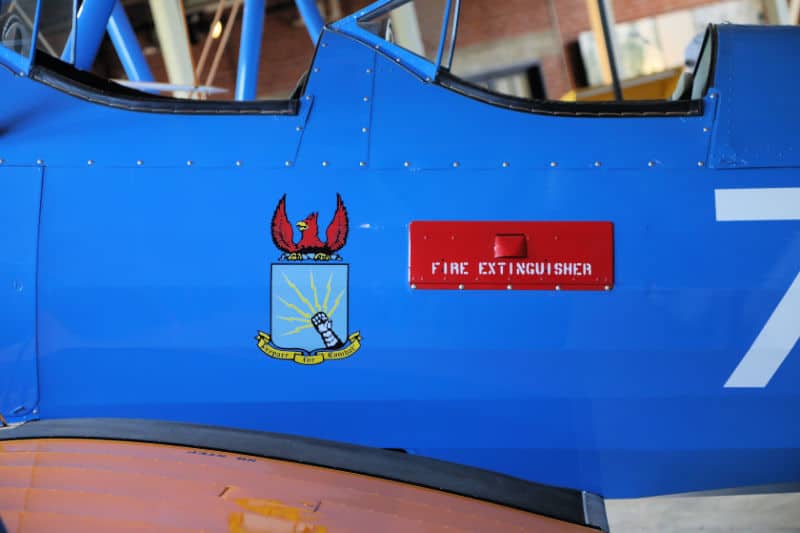 Best time to visit Tuskegee Airmen National Historic Site
There is no bad time to visit the park especially since most of the exhibits are inside.
The best weather is in Spring and Fall when the temperatures are cooler and the humidity is not as strong.
Weather and Seasons
Tuskegee, Alabama experiences long hot summers along with short cold winters.
The hottest months are from May 23 to September 21st with an average daily high of over 85 degrees Fahrenheit.
The coldest months are from November 29 to February 23 with an average daily temperature below 64 degrees.
The muggiest weather is from May 9th to October 11th with July having the muggiest days.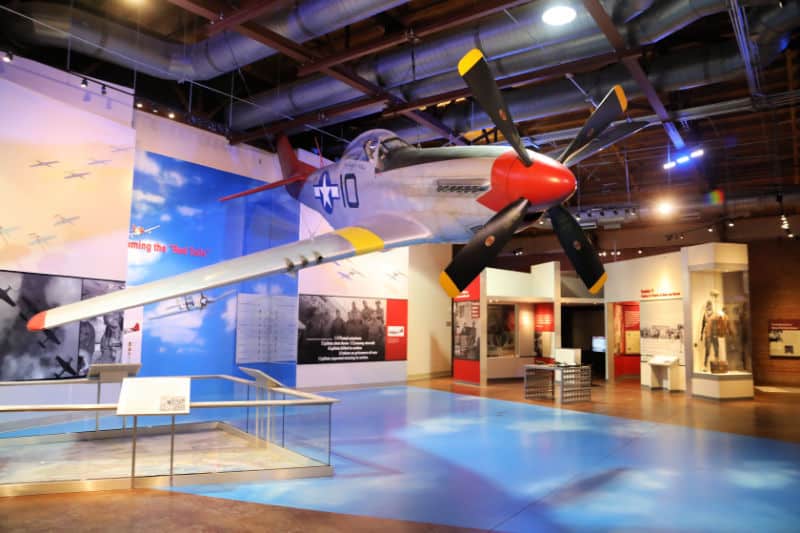 Best Things to do in Tuskegee Airmen National Historic Site
We suggest planning at least a few hours to explore the park. There are tons of epic displays about the Tuskegee Airmen along with a really good film.
Tuskegee Airmen Museum
The Tuskegee Airmen Museum is housed in 2 airplane hangers at Moton Field in Alabama.
The hangers include airplanes, an interactive parachute display, the history of the Tuskegee Airmen and so much more. Give yourself a minimum of one to two hours to explore the museums and surrounding area.
Hanger #1 includes two restored vintage airplanes that are part of the 1940s revival exhibits.
There is a four-minute video that introduces the Tuskegee Airmen, pilot training operations, and other jobs that were performed by the airmen. This is the perfect way to start your visit and learn more about the Tuskegee Airmen.
Hanger #1 was completed in 1941 and was the center of the Tuskegee Airmen operations. The Hanger includes the briefing rooms, administrative offices, and maintenance shops.
Hanger #2 includes a full-sized red tail P-51 Mustang airplane that you can walk underneath. There is a 28-minute video that shares more information on the Tuskegee Airmen.
Don't miss visiting the original control tower, bookstore, and museum exhibits.
Hanger 2 was completed in 1944 in response to expanding operations and includes the Moton Field control tower and a parachute packing area.
I am going to fully admit that I had to call in a friend also known as a Tuskegee Airmen Park Ranger to help with the Junior Ranger program.
We arrived late in the afternoon and I was running around trying to complete the booklet which is filled with so much great info. Thankfully the Park Ranger was more than willing to help me out and make sure I saw everything I needed to see.
Ranger Talks
Ranger talks are given daily at 10 am and 2 pm. This is a great way to learn more about the Tuskegee Airmen and the park.
Wayside Exhibits
There are 20 interpretive panels outside on the grounds. Visitors can wander around learning more about the history of Moulton Field and the Tuskegee Airmen.
Montgomery Area Attraction Pass
If you are spending time exploring Alabama check out the Montgomery Area Attraction Pass. This pass includes
Admission to Alabama State Capitol

Interactive Experience at By The River Center For Humanity

Admission to Civil Rights Memorial Center

Admission to Freedom Rides Museum

Tour of Historic Davis Theatre Tour

Free admission to Montgomery Museum Of Fine Arts

Daytime Admission to Montgomery Zoo & Mann Wildlife Learning Museum

Combo admission to Rosa Parks Museum at Troy University

Tour of Tabernacle Baptist Church

Free admission to The Georgine Clarke Alabama Artists Gallery

Admission to The Hank Williams Museum

Free admission to The Museum Of Alabama

Admission to The Scott And Zelda Fitzgerald Museum

Self-guided tour of The Selma-Dallas County Museum Of History & Archives

Free admission to Tuskegee History Center and 50% off select t-shirts

Wine Tasting at Whippoorwill Vineyards
Auburn Opelika Attraction Pass
The Auburn Area attraction pass includes 5 of Central Alabama's best attractions
Entrance to Horseshoe Bend National Military Park, Tour Road, Museum And Visitor Center, Walking Trails, Boat Launch

Tour and tasting flight at John Emerald Distilling Company

Full wine tasting at Whippoorwill Vineyards

Free park admission to Wind Creek State Park

Free park admission to Chewacla State Park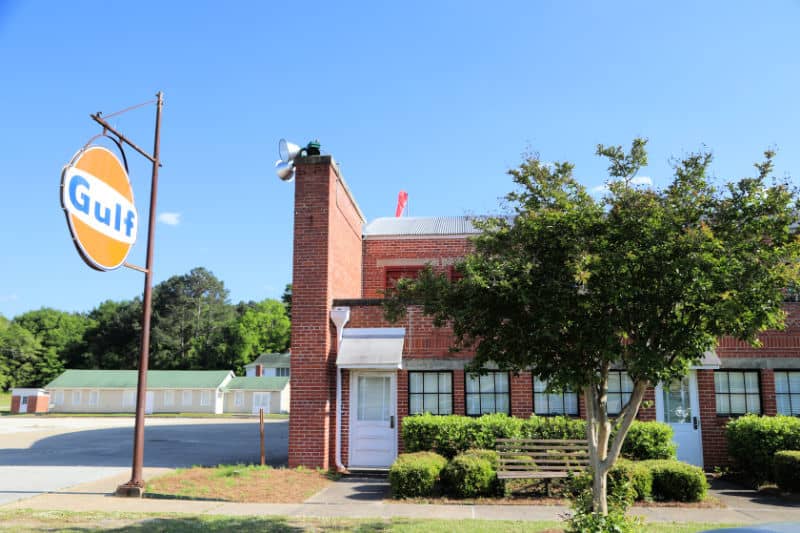 How to beat the crowds in Tuskegee Airmen National Historic Site?
We did not experience any crowds at the park. There is enough space for visitors to move around easily and explore on their own.
Where to stay when visiting Tuskegee Airmen NHS
There are no National Park Lodges within the park.
Most of the lodging can be found in Auburn, Alabama
The Hotel At Auburn University - We stayed in this hotel and it was fantastic. Super comfortable beds and a great restaurant. The onsite restaurant, Ariccia, features Italian cuisine. Stay connected with free in-room Wi-Fi, and guests can find other amenities such as dry cleaning/laundry services and a bar.
Holiday Inn Express Hotel & Suites Auburn - University Area - Take advantage of free full breakfast, dry cleaning/laundry services, and a 24-hour gym at Holiday Inn Express Hotel & Suites Auburn. In addition to a 24-hour business center, guests can connect to free in-room Wi-Fi.
Courtyard by Marriott Auburn- Take advantage of a terrace, shopping on site, and a firepit at Courtyard by Marriott Auburn. The onsite bistro, The Bistro, features American cuisine. Free in-room Wi-Fi is available to all guests, along with a coffee shop/café and dry cleaning/laundry services.
Click on the map below to see current hotel and vacation rental rates near the park.


Camping
There are no National Park Campgrounds within the park.
For a fun adventure check out Escape Campervans. These campervans have built in beds, kitchen area with refrigerators, and more. You can have them fully set up with kitchen supplies, bedding, and other fun extras. They are painted with epic designs you can't miss!
Escape Campverans has offices in Vancouver, Seattle, Portland, San Francisco, Las Vegas, Los Angeles, Phoenix, Salt Lake City, Denver, Chicago, New York, and Orlando
Here are a few campgrounds that can be found in the area:
Eagles Landing RV Park - Auburn, AL
This campground offers lodging and RV Sites
Camp Sherrye on the Coosa - Wetumpka, AL
This campground offers RV Sites
Branching Pines RV Park - Fort Mitchell, AL
This campground offers RV Sites
Check out additional campgrounds in the area on Campspot.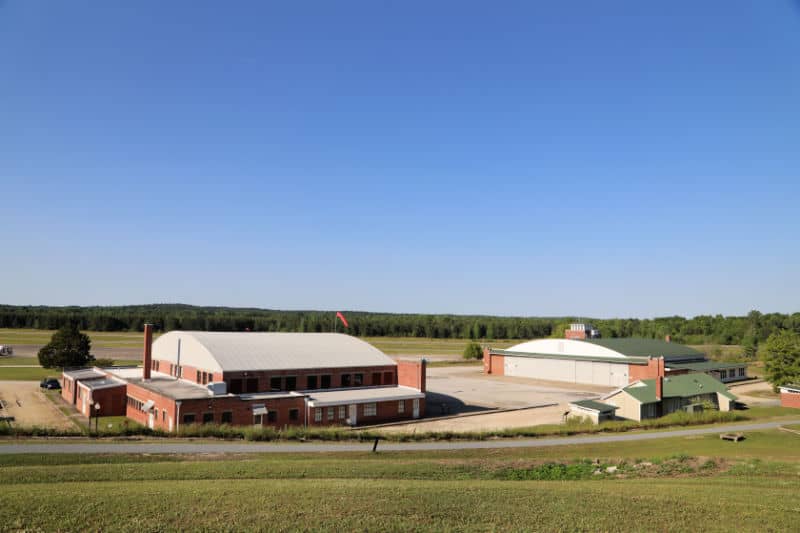 Additional Resources
The Tuskegee Airmen: The History and Legacy of America's First Black Fighter Pilots in World War II
Tuskegee Airmen: Legacy of Course - Video
In Their Own Words: The Tuskegee Airmen - Video
The Tuskegee Airmen, An Illustrated History: 1939-1949
The Red Tails: World War II's Tuskegee Airmen
The Tuskegee Airmen Chronology: A Detailed Timeline of the Red Tails and Other Black Pilots of World War II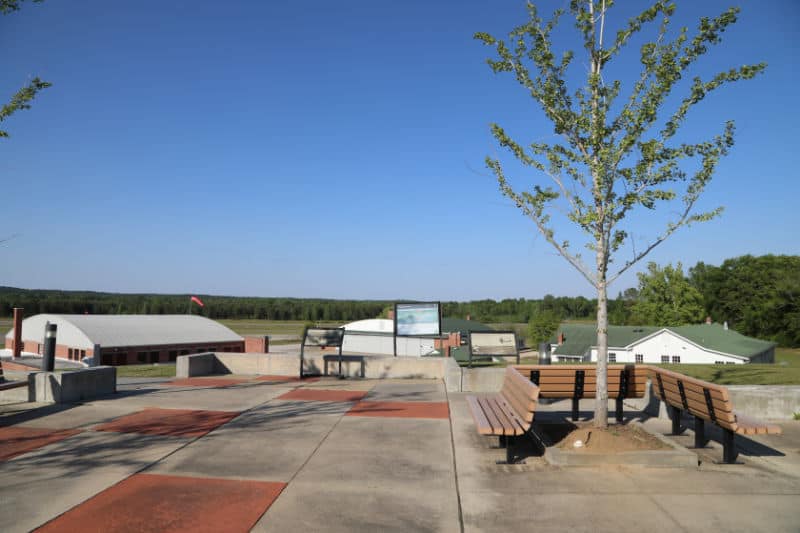 Parks Near Tuskegee Airmen NHS
Tuskegee Institute National Historic Site
Selma to Montgomery National Historic Trail
Horseshoe Bend National Military Park
Gulf Islands National Seashore
Jimmy Carter National Historic Site
Andersonville National Historic Site
Check out all of the National Parks in Alabama along with neighboring Florida National Parks, Mississippi National Parks, Georgia National Parks, and Tennessee National Parks
Nearby Alabama State Parks include Chewacla State Park, Blue Springs State Park, Lakepoint State Park, and Frank Jackson State Park.
Check out all of the US National Historic Sites managed by the NPS