The Great Smoky Mountains National Park is unlike any other national park. It is more down to earth. There are no lakes here. There are no seashores or geysers. No glaciers or volcanoes. Great Smoky isn't home to the widest river or biggest waterfall. It doesn't have the deepest canyon or the highest peak. Yet, the Great Smoky Mountains National Park is the number one most visited national park in the nation. The park received over 11 million visitors in 2017. One must ask, what is it about these ancient mountains that are so intriguing, so utterly magnificent that people are drawn here from all over the world?
First of all, never underestimate the overwhelming ability of over half of million acres of trees. More than anything, those that visit the Great Smoky Mountains recall the trees being the most overpowering aspect. Great Smoky has nearly as many trees as all of Europe. It's as exciting as nature can get!
These plush green mountains are sprinkled generously with waterfalls, cool rivers, coves, wildflowers, balds, flora and fauna, and rushing streams. Oh, and the glory of fall, with its glamorous red, orange, and gold colors. Not to mention the wide variety of wildlife, both incredible and adorable creatures of all kinds. From the symbol of the Smokies, the American Black Bear, to the lungless salamander, this enormous park preserves an unparalleled variety of plants and animals.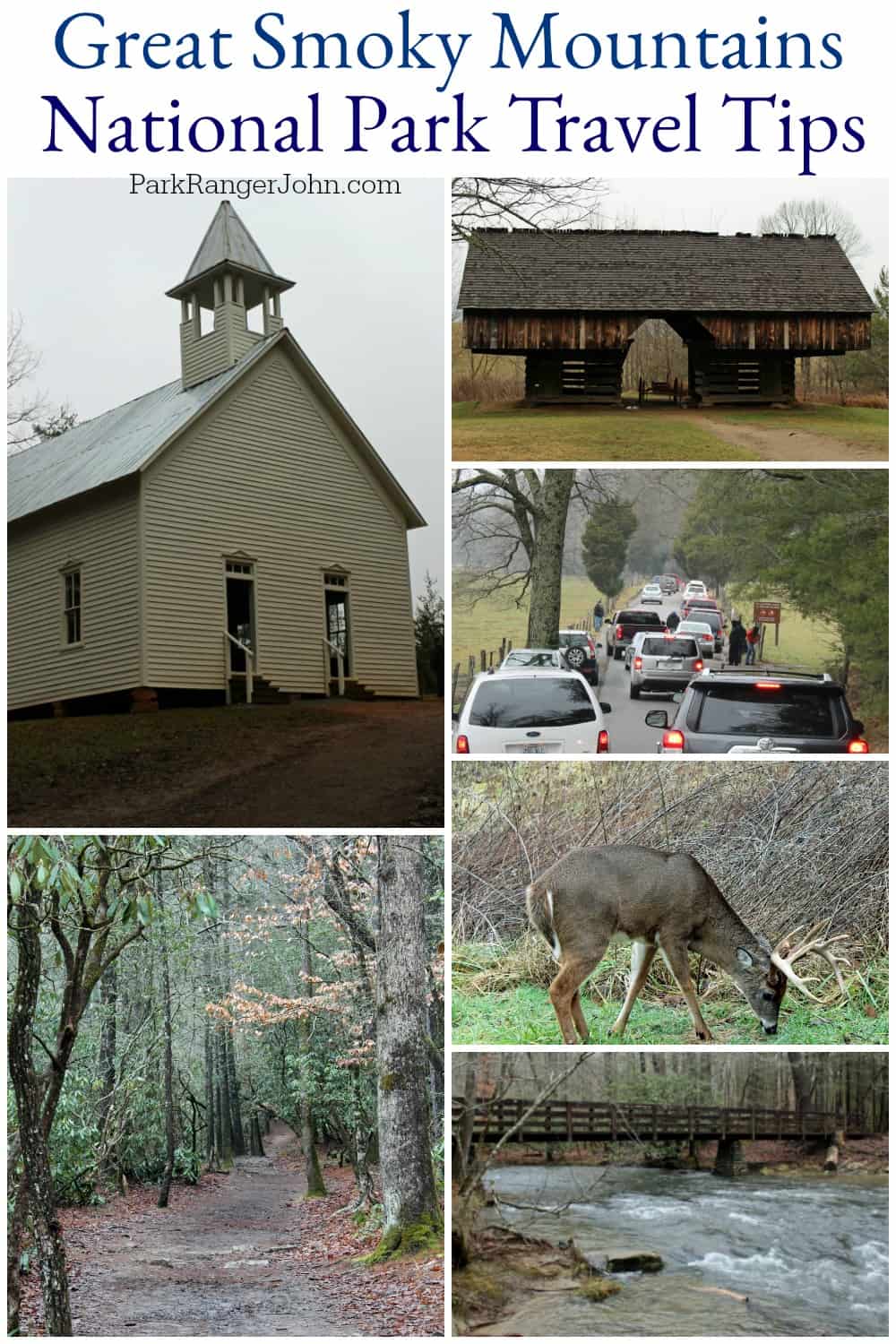 All of this extraordinary nature and wildlife is held within 800 square miles of mountainous tree-covered terrain. And lying beneath these trees are the magical little things that give the Great Smokies their name. The tangle of flora and the fauna that flows beneath the shelter of the trees contain leaves that readily exude water and hydrocarbons, giving rise to the "smoke" that gently enchants the mountain tops. And under the layer of hazy blue smoke, a great adventure awaits you.
With all this prevalent beauty, and teeming natural resources, it's no wonder these mountains have been at the heart of many historical conflicts; some to possess the land, others to protect it. The Great Smokies hold legends and memories of those who have lived here, struggled here, and died here. Some legends are just whispers, and stories passed along through the generations. Other memories come in the form of relics that have been delicately preserved throughout the years.
Today, much of the Great Smoky Mountains functions as a tourist destination and a time machine. The park is like an open-air museum, with more than 90 historic buildings. Though there are barely any signs of Native Americans who once inhabited these great mountains, there are many materialistic items, and other signs of existence, preserved from later settlers: roads and buildings, footpaths and fences, apple trees and daffodils. And there are many historical locations throughout the park in which to view these natural and cultural artifacts.
The Great Smoky Mountains have been a part of history beyond the reach of human memory. The human history of the mountains spans between the Native Americans inhabiting the area nearly 14,000 years ago to the present day; these ancient mountains have witnessed it all. They were held at the main objective during the struggle of territory between the Cherokee and European settlers of the 1800s, ending in the tragic "trail of tears". They stood as backdrop juxtaposed to the carnage of the bloody American Civil War. They were a victim of the destruction by the great logging industry in the 19th century, where two-thirds of the virgin forests were destroyed and only 20 percent of the trees were left uncut. Finally, in 1934, the Smokies found salvation when the mountains were transformed into a National Park.
The Great Smoky Mountains are now an International Biosphere and Reserve and a World Heritage Site. Properties recognized by the World Heritage Committee are cultural or natural properties that have been of outstanding universal value. Without a doubt, the Great Smoky Mountains have contributed more to mankind than we can ever fathom or even hope to deserve. Our greatest step, in regards to these ancient mountains, has been to preserve them, to understand their great value, and respect their magnificence. The Great Smoky Mountains are surely a joy that justifies the existence of the earth.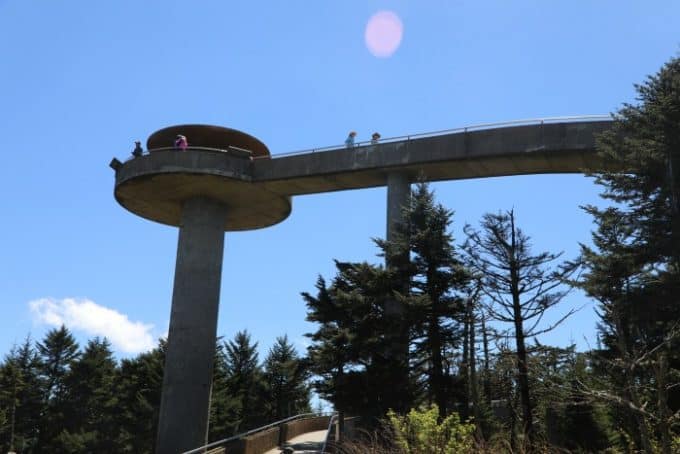 Great Smoky Mountains National Park Travel Tips
The Great Smoky Mountains National Park is open 24 hours per day and all 365 days and it is free.
Be prepared for animal jams to slow down travel time
Give yourself time to explore the park.
The roads are pretty twisty in some sections of the park. If you or a passenger get car sick to be prepared. My wife rarely gets car sick and she was not feeling great during the drive due to all the turns.
Be prepared for crowds! Great Smoky Mountains NP gets the most visitors in the National Parks system!
One day is not enough time to fully enjoy this park!
Slow down and enjoy the journey, don't just focus on the destination. Give yourself more time than you think you will need!
Be prepared for animal jams. We ended up driving through Cade's Cove at a crawl due to a couple of deer on the side of the road everyone was taking pictures of. It is a 1 lane road and not very fast going when we were there.
If you are wondering about accessibility within the park check out our friend Cory Lee's post -> Wheelchair Accessible Guide to Great Smoky Mountains National Park.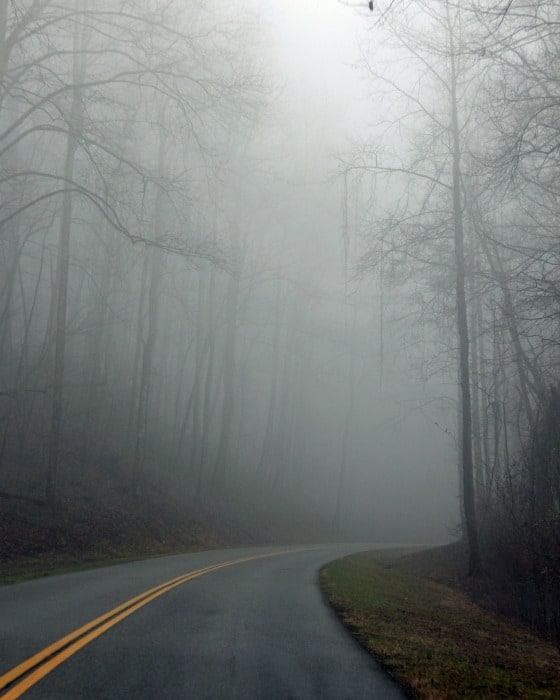 Weather
The weather in the Smokies is very temperate but is different at various elevations. At higher elevations, it may be 10 to 20 degrees colder than at lower elevations. Springtime may be the best time to go, and smell all the flowers growing with temperatures reaching the 70's to the '80s. In the summer it is very hot, hazy and humid, and the temperature can go into the high 90's. With all the waterfalls though, there's always a possibility of cooling off. In autumn the daytime highs reach into the 70's and 80's. The first frost happens late in September, and in November the lows are near freezing.
Always be prepared or changes in weather by dressing in layers. March and July are usually the wettest months in the park.
How much does it cost to visit the Great Smoky Mountains National Park?
There is no fee to visit the Great Smoky Mountains NP!!!
Other fees such as reservation, camping, lodging, tours, concession and fees collected by third parties are not included unless stated otherwise.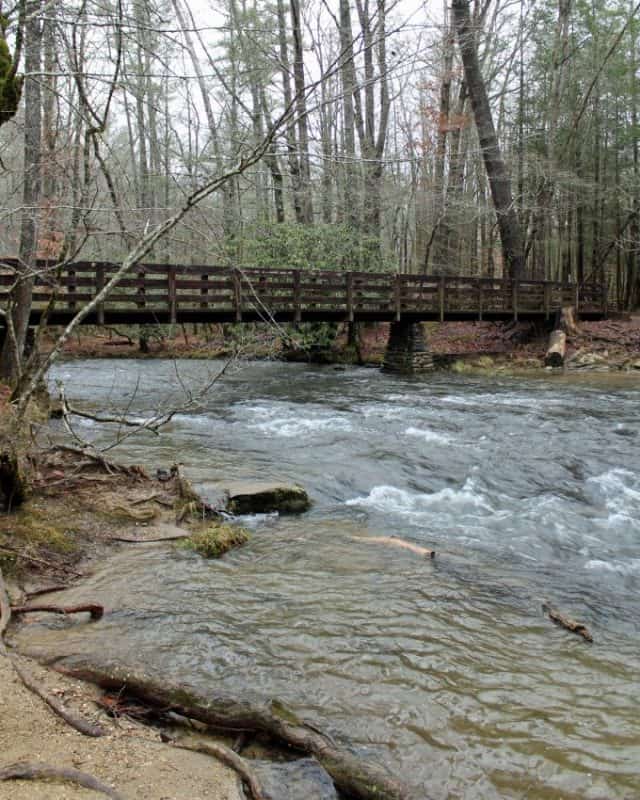 How do I get to the Great Smoky Mountains National Park?
The Great Smoky Mountains National Park is located on a ridge border between North Carolina and Tennessee.
The nearest major airports are the McGhie-Tyson Airport in Tennessee and the Asheville Regional Airport in North Carolina.
Entrances to the park are at Gatlinburg, TN; Townsend.TN; and Cherokee, NC.
There are no public bus access to the park.
The closest rail station is 115 miles southeast in Greenville, South Carolina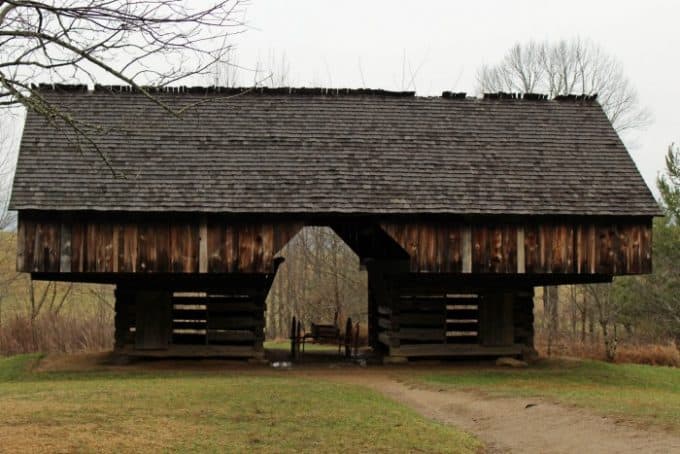 Where are the Great Smoky Mountains National Park Visitor Centers?
There are three visitor centers and a contact station within GSMNP! The visitor centers are a great place to start your visit. Pick up park maps, newspaper, and have any questions answered before heading into the park. You can also shop at the park store.
Sugarlands Visitor Center
Address: 1420 Little River Road, Gatlinburg, TN 37738
Sugarlands Visitor Center is located near the park's main northern entrance, two miles south of Gatlinburg along Newfound Gap Road (US 441).
This visitor center has a free 20-minute film about the park. Natural history exhibits. Ranger-led programs conducted seasonally. Bookstore and shop. Public restrooms. Soda and water vending machines. Backcountry Permit Office.
Oconaluftee Visitor Center
Oconaluftee Visitor Center is located at the park's main southern entrance, two miles north of Cherokee on Newfound Gap Road (US 441).
Cultural history exhibits. Ranger-led programs conducted seasonally. Bookstore and shop. Public restrooms. Soda and water vending machines. The adjacent Mountain Farm Museum contains a collection of log structures including a farmhouse, barn, smokehouse, apple house, corn cribs, and others.
Cades Cove Visitor Center is located off US 321, about 12 miles southwest of Townsend, Tennessee.
Indoor and outdoor exhibits of Southern Mountain life and culture, including a grist mill which operates spring through fall, the Becky Cable house, and other historic structures. Ranger-led programs conducted seasonally. Bookstore and shop. Public restrooms.
Clingmans Dome Visitor Contact Station
The Clingmans Dome Visitor Contact Station is open from April to November.
Park information. Bookstore and shop. Public restrooms.
Important Great Smoky Mountains Telephone Numbers
Park Headquarters/General Information 865-436-1200
Backcountry reservations 865-436-1297
Special Services 865-436-1200
Lost and Found 865-436-1216
Road/weather conditions 865-436-1200
Gatlinburg CVB 865 436-4178
Where can I find out about staying/camping in the Great Smoky Mountains?
The National Park Service maintains developed campgrounds at 10 locations in the front country of the park.
• Abrams Creek
• Balsam Mountain
• Big Creek
• Cades Cove
• Cataloochee
• Cosby
• Deep Creek
• Elkmont
• Look Rock
• Smokemont
You can download a park map to find the locations of these campgrounds in the park.
Please direct questions concerning backpacking trip planning to the Backcountry Information Office at (865) 436-1297.
Can I bring my Dog/Pet with me to the Great Smoky Mountains?
Dogs are allowed in campgrounds, picnic areas, and along roads, but must be kept on a leash at all times. The leash must not exceed 6 feet in length. Dogs are only allowed on two short walking paths—the Gatlinburg Trail and the Oconaluftee River Trail.
The nearest kennels are in Pigeon Forge, Sevierville, Tennessee and Cherokee, North Carolina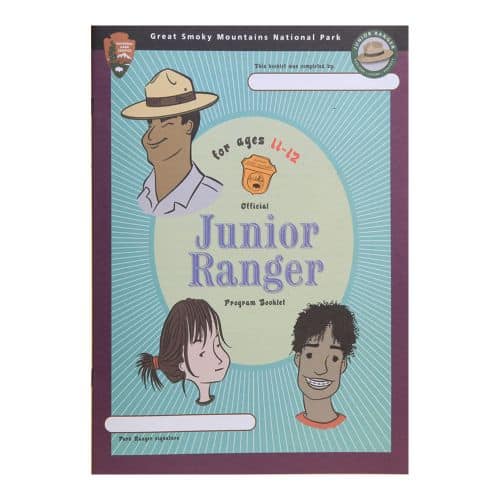 Is there a Junior Ranger Program at Great Smoky Mountains National Park?
You can pick up a Junior Ranger booklet for $2.50 at any park visitor center or at the Cades Cove or Elkmont campground.
Great Smoky Mountains National Park Facts
Great Smoky Mountains NP was created in part because loggers were rapidly cutting the forests that remained. More than 1,200 residents had to leave their land once the park opened.
The park is among the most biologically diverse areas in the Eastern USA. More than 17,000 species of plants, animals, and invertebrates. Scientists believe there could be an additional 30,000 to 80,000 species in the park.
Size - 521,086 acres
Visitors - 10,099,276 in 2014