The Hall of Mosses trail is such a beautiful and unique trail found in the Western portion of Olympic National Park. The trail guides you through the Hoh Rainforest as you view gorgeous and one-of-a-kind trees covered in moss.
You also view a crystal-clear stream as you make your way further into the forest along with massive nurse longs along the trail. This is one of the most popular trails in Olympic National Park and attracts people of all ages and all different areas, so don't be afraid to bring your family. You don't want to miss these views!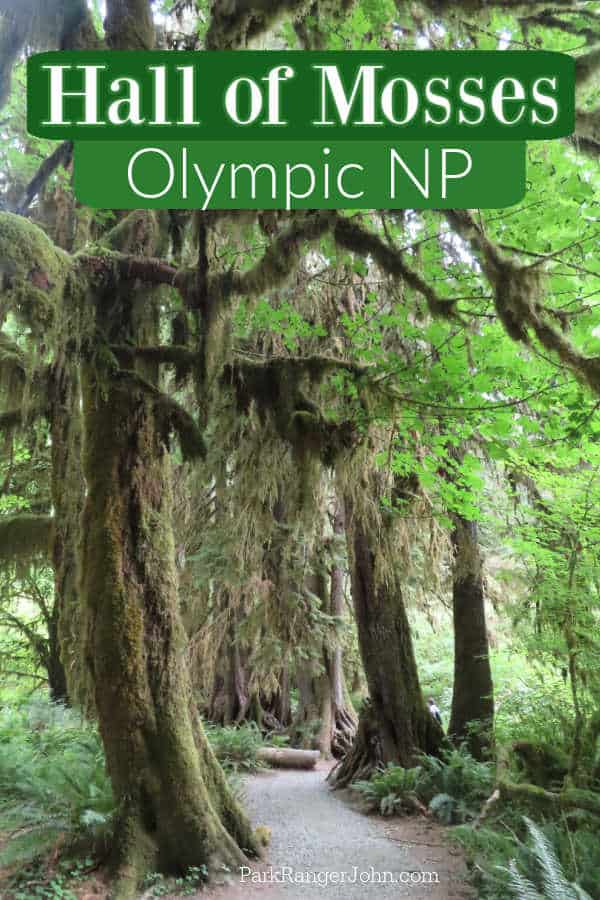 Hall of Mosses Trail - Olympic National Park
Time: 1 hour – 2 hours depending on the skill of the hiker and the amount of photography done.
Difficulty: Easy to medium difficulty Could be more difficult for people with knee, back, and other health problems.
Elevation Gain: 78 feet, The elevation gain is spread out over the trail.
Restrooms: There is a restroom right by the trailhead.
Accessibility: Not ADA Accessible
Pets: Pets are not allowed on this trail.
Parking: It has a small parking lot for the popularity of the trail. Plan to get there early or be prepared to wait for a parking spot.
Picnic Area: There is a great shaded picnic area right off of the main parking area.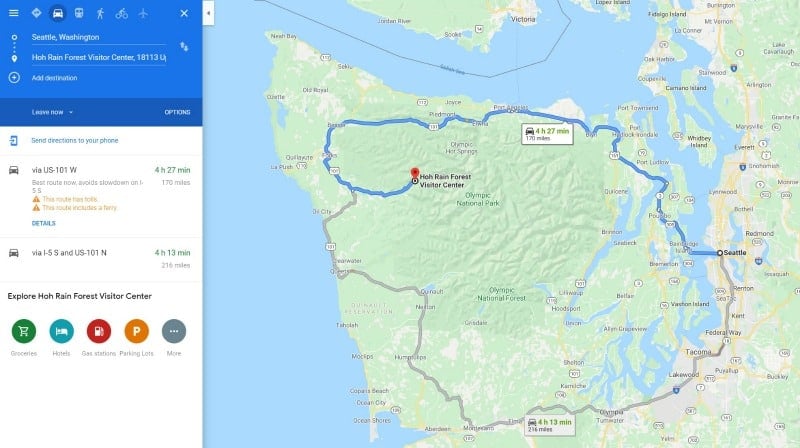 Where is the Hall of Mosses Trail?
Seattle to the Hoh Rainforest
You can expect the drive from Seattle to the Hoh Rainforest to take a minimum of 4 hours and 30 minutes not counting stops. It really depends on if you take the ferry from Seattle or drive south via I-5.
Both of these routes are amazing and provide great scenery.
It is worth noting that just doing a day trip to the Hoh and other parts of the park is not easy and will mean a really LONG DAY! It is better to plan to stay at one of the amazing Olympic National Park lodges or campgrounds for a night or two.
Forks - Under 1-hour drive
Port Angeles - 2-hour drive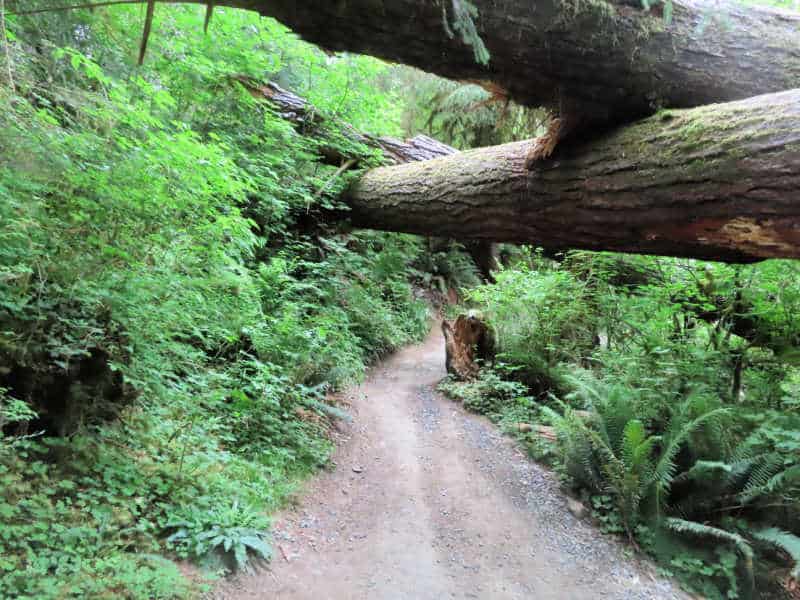 Hiking the Hall of Mosses Trail
The Hall of Mosses Trail is incredibly fun to hike. It is a loop trail that goes through the rainforest with many amazing sights. It is a fairly easy hike that is mostly flat except the walk up into the forest after the stream.
The trail is made of dirt so it is easy to walk on, but be prepared because the trail has exposed roots in some areas. Overall it is a very good trail especially with all of the cool views!
Trail Safety
Be alert for Roosevelt Elk and other wildlife on this trail. They can all be dangerous, but especially know your bear safety.
The Banana Slugs are not necessarily dangerous but they can be sticky and slimy if you accidentally step on one.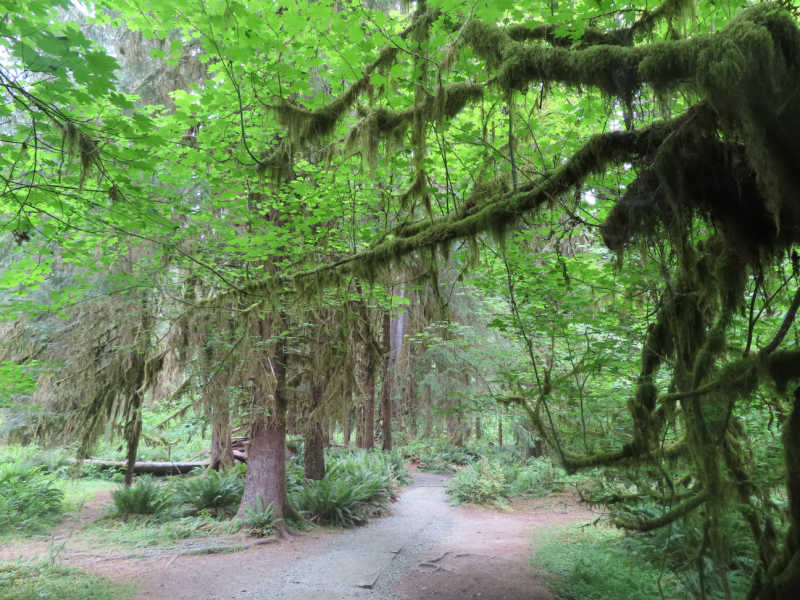 What to Bring
Water: Hall of Mosses is a short hike but be prepared with water so you can prevent getting dehydrated.
Camera: I highly recommend bringing a camera to take pictures on this hike.
Closest Attractions: Kalaloch Beach, Lake Crescent, Sol Duc Hot Springs, Sol Duc Falls
Closest Campground: The Hoh Campground
Closest Lodging: Kalaloch Cabins, Lake Crescent Lodge, Sol Duc Hot Springs Resort
Closest Visitor Center: The Hoh Rain forest visitor center is located next to the trailhead.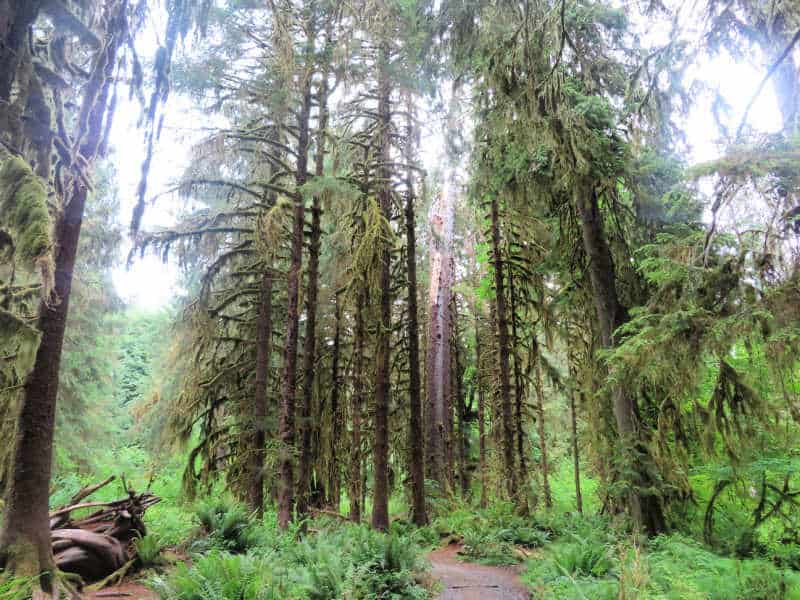 Distances to other Olympic National Park Attractions
One thing to know about traveling within Olympic National Park is many destinations are a fair distance away from each other. This is not a park you are going to see everything in one or two days.
It can take a lot longer than you expect to reach many destinations within the park. Plan extra time for driving!
Hoh Rainforest to -
Crescent Lake -Storm King Ranger Station - 65 miles, 1 hour and 45 minutes
Sol Duc - 72 miles, 2 hours and 30 minutes
Kalaloch - 40 miles, 1 hour
Hurricane Ridge - 83 miles, 2 hours
Mora - 47 miles, 1 hour and 30 minutes
Lake Ozette - 85 miles, 2 hours and 20 minutes
Quinault Rain Forest - 70 miles, 1 hour and 45 minutes
Staircase Ranger Station - 191 miles, 4 hours and 15 minutes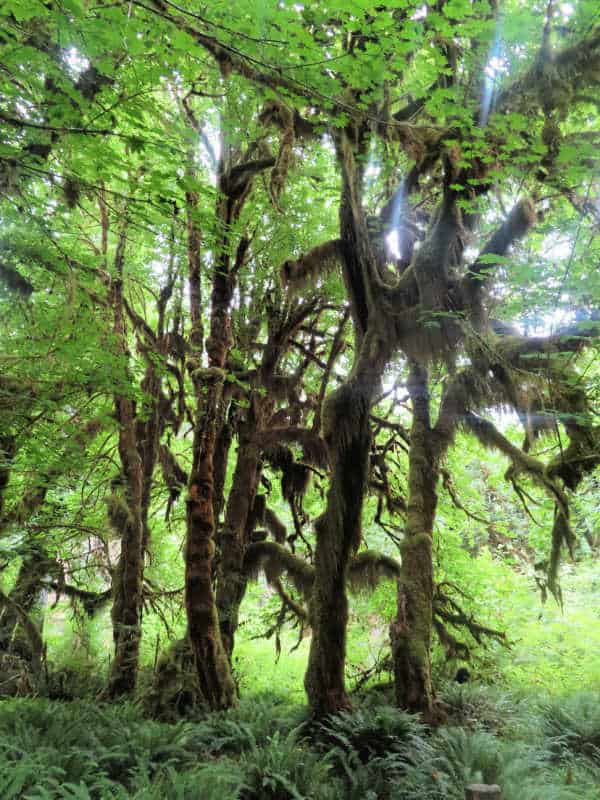 Additional Olympic National Park Resources
Check out all of the Olympic National Park Camping options. There are 14 campgrounds within the park
Olympic National Park Lodging - Check out our complete guide of all the places to stay within the park
Things to do in Olympic NP - Find out all of the top things to do in this great park.
Free National Park Days - Check out the 5 days a year the National Park Service waives entrance fees.
Most visited National Parks - Check out all of the top-visited parks in the United States
Check out all of the National Parks in Washington along with neighboring National Parks in Idaho, National Parks in Oregon, Hawaii National Parks, and Alaska National Parks