Reconstruction Era National Historical Park is a new unit of the National Park System that includes places that illustrate nationally important stories of the Reconstruction Era in Beaufort County, South Carolina. Currently, the park service is building the national monuments infrastructure so visitors can experience more of the park.
Previously named Reconstruction Era National Monument was redesignated as Reconstruction Era National Historical Park in March 2019.
We stopped by the visitor center and one of the sites during a recent trip to South Carolina. We, unfortunately, missed the visitor center being open. If you are planning to visit make sure and check the national park website and facebook page for current park updates.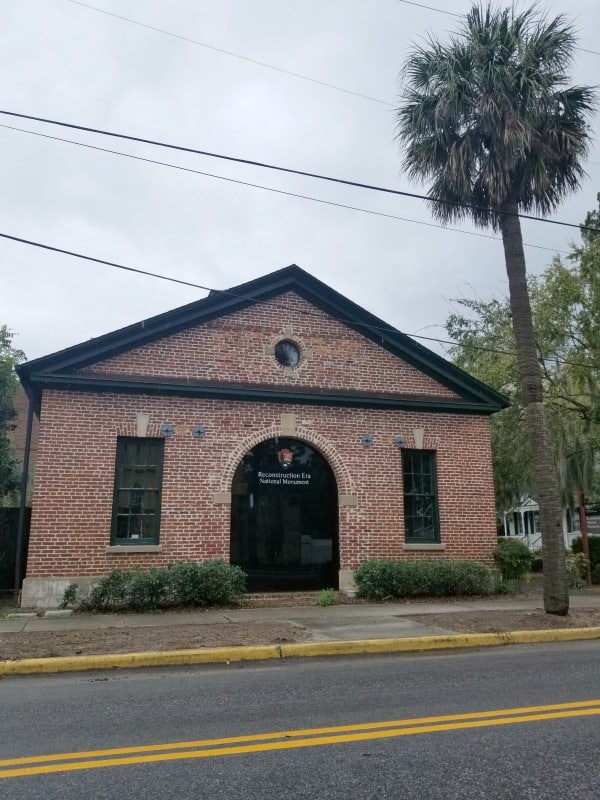 Reconstruction Era National Monument
The Reconstruction Era was from 1861 to 1898. This era was when the United States was grappling with the question of how to integrate millions of newly freed African Americans into social, political, economic and labor systems. The events that happened in Beaufort County, South Carolina make it an ideal place to tell the stories of this era.
Beaufort County was one of the first places in the United States where formerly enslaved people could begin integrating themselves into free society. Many of the formerly enslaved people enlisted in the army. During this era, the government began an early effort to redistribute land to former slaves.
The effort to help formerly enslaved people become self-sufficient became known as the Port Royal Experiment. The government partnered with antislavery and religious groups from the North to raise resources and recruit volunteers.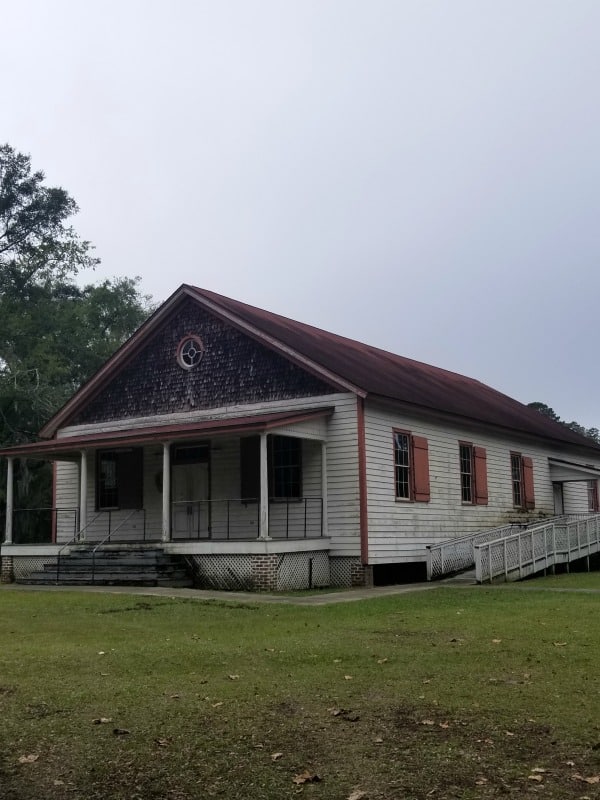 Darrah Hall
Darrah Hall is the oldest standing structure on the site of the Penn School Grounds. The building was built around 1903 by community members and students.
Things to know when planning a visit to Reconstruction Era NM
Reconstruction Era National Monument is a park in progress!!! This means that the National Park Service is still building out this park and you may not be able to visit the visitor center or other sites.
The park was established on January 12, 2017
Camp Sexton is currently closed to public visitation.
The Brick Church is privately owned and has an active congregation
For current park updates check the park website.
Park Entrance Fee: There are currently no fees to visit the site
Reconstruction Era Park Stamps can be found at:
Beaufort History Museum - Monday - Saturday 10 a.m. to 4 p.m.
For more information: Click Here
Penn Center - Tuesday - Saturday 9 a.m. to 4 p.m.
For more information: Click Here
National Park sites near Reconstruction Era National Historical Park
Fort Sumter National Monument - 78 miles
Fort Pulaski National Monument - 62 miles
Fort Frederica National Monument - 132 miles
Charles Pinckney National Historic Site - 90 miles
Check out all of the South Carolina National Park Sites and neighboring Georgia National Parks and North Carolina National Parks.