Park News you will want to know includes breaking National Park News, deals and sales for outdoor gear, and more!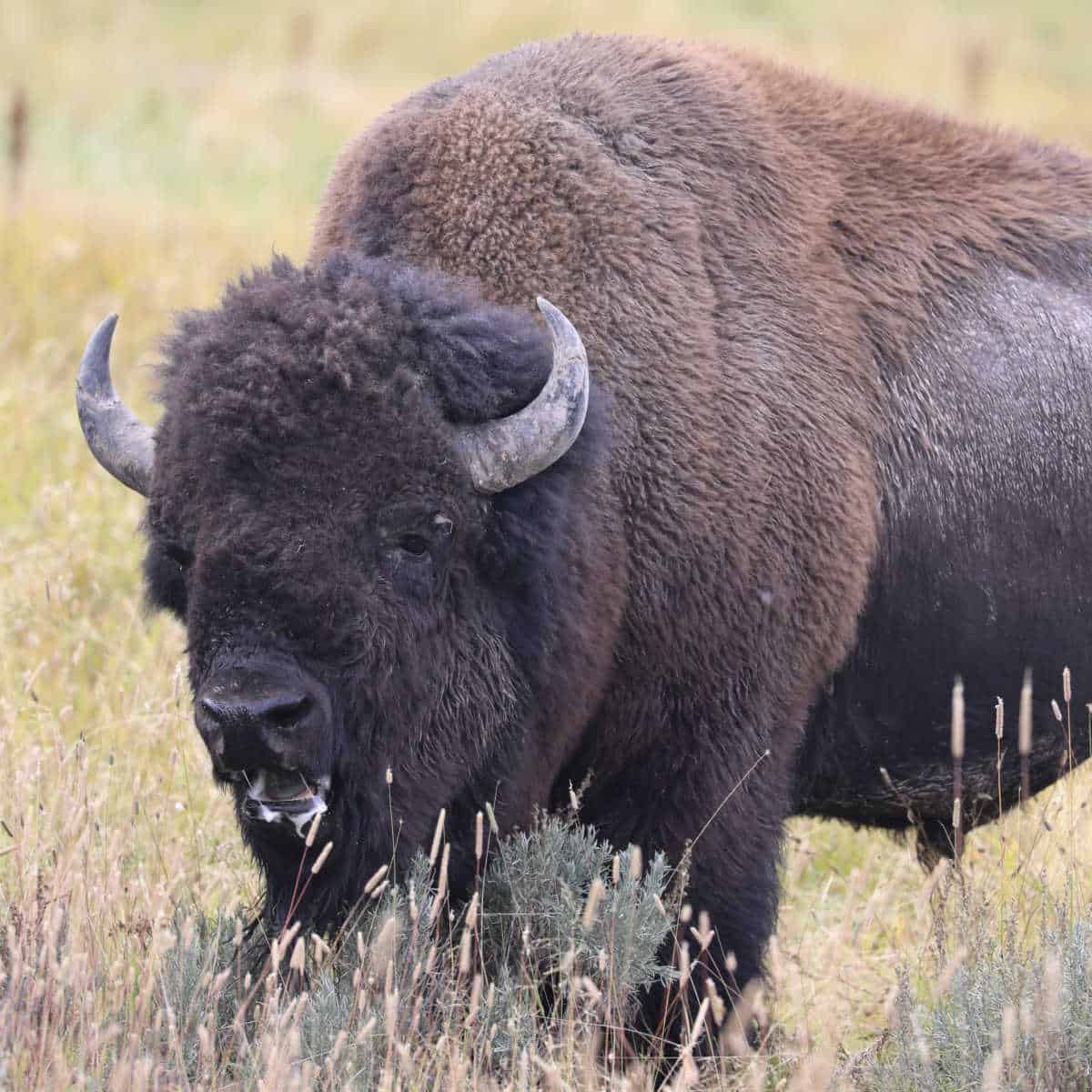 National Park News and Updates
July 11, 2023
Man cited for landing helicopter on Jackson Lake (Grand Teton NP)
On Saturday, June 24, at approximately 3 p.m. Grand Teton National Park law enforcement rangers received a report that a helicopter had illegally landed at Moran Bay on the west shore of Jackson Lake, inside Grand Teton National Park. Rangers responded by boat across Jackson Lake and found the helicopter pilot and a companion picnicking along the lake.
The unauthorized landing of helicopters is prohibited on the lands and waters within the boundaries of Grand Teton National Park in order to protect wildlife and other natural resources and to preserve the visitor experience.
Natchez Trace Parkway seeks public input on road and bridge projects
The National Park Service (NPS) is seeking public feedback on a proposed framework for addressing future road and bridge paving and rehabilitation projects on the Natchez Trace Parkway (Parkway). Rehabilitation includes the Parkway motor road, access roads, interpretive pull-outs, parking areas, bridges, culverts, and associated audible pavement marking and striping. The proposed project would establish a management framework for more efficiently reviewing and implementing these types of site-specific projects in the future.
A 30-day civic engagement period will be open from July 10 – August 9, 2023. The public is encouraged to share observations, concerns, and ideas about the project.
Comment Online (preferred method) at: https://parkplanning.nps.gov/ ParkwayRoadProjects
Comment by Postal Mail:
Superintendent
Natchez Trace Parkway
2680 Natchez Trace Parkway
Tupelo, MS 38804
Comments must be submitted online or postmarked by August 9, 2023, to be considered.
Rehabilitation of Tupelo and Brices Cros Roads National Battlefield Sites begins.
The National Park Service (NPS) is partnering with the Historic Preservation Training Center (HPTC) to rehabilitate the Tupelo and Brices Cross Roads National Battlefield sites located in Lee County, Mississippi.
HPTC will comprehensively clean the monuments and markers using gentle methods and products designed specifically to preserve the stone and bronze elements. The monuments' joints will be repointed using mortar matched to the existing historic material.
"The original mortar holding the monuments together is beginning to fail," stated Resource Management Chief Chris Smith, "but in order to maintain their historic integrity, we asked the NPS's National Center for Preservation Technology and Training to analyze samples so we could match the new mortar with the exact material and consistency of the original."
Work will begin at Brices Cross Roads, on July 10th, followed by rehabilitation of the Tupelo National Battlefield.
Fatality on Blitzen Ridge in Rocky Mountain National Park
On Sunday, July 9, 2023, a 26-year-old female from Boulder, Colorado died after an approximate 500-foot-fall while free-solo climbing on the Four Aces of Blitzen Ridge in Rocky Mountain National Park. Blitzen Ridge is located on Ypsilon Mountain on the east side of the park.
Dingman Falls trail repairs begin in Delaware Water Gap NRA
On Monday, July 17, the trail crew at Delaware Water Gap National Recreation Area will begin the final stage of repairs to the Dingmans Falls boardwalk trail, a quarter-mile trail that leads to Silverthread and Dingmans Falls. Work on the trail began last summer.
During construction, the boardwalk trail will be closed on weekdays and an alternate route to the 130-foot Dingmans Falls, the second tallest waterfall in Pennsylvania, will be available for use. The entire boardwalk trail will be open on weekends as usual. The boardwalk trail will remain open daily from the parking lot to Silverthread Falls as work on that section was completed last summer. Trail work is expected to be completed early fall.
World War II Encampment at Fort Vancouver NHS July 22, 2023
The National Park Service at Fort Vancouver National Historic Site is pleased to host a World War II living history encampment on Saturday, July 22, 2023, from 9 am to 4 pm. The event will take place at Pearson Air Museum, a part of Fort Vancouver NHS.
This free event is offered in partnership with Living History Group Northwest, a living history community that unites local groups who honor and share the stories of America's fighting forces during World War II.
During the event, living history volunteers will portray members of various US Army units from World War II, representing medics, cavalry, infantry, and personnel from the US Army Air Corps, Women's Army Corps, and more.
Grand Canyon Railway just announced that No. 4960 will celebrate its 100th birthday
Grand Canyon Railway just announced that No. 4960 will celebrate its 100th birthday by pulling the regular scheduled passenger train from Williams to South Rim, Grand Canyon on Saturday, August 5, 12 and 19. The steam engine will also run on select days in July and through October. A special birthday celebration will be held for the iconic locomotive on August 12 in Williams, AZ.
No. 4960 was built in 1923 by the Baldwin Locomotive Works in Philadelphia for the ex-CB&Q (Chicago, Burlington & Quincy Railroad). In the late 1950s, it was selected to pull "fan trip" trains on the railroad until the end of the steam excursion program in 1966. Purchased by Grand Canyon Railway in 1989, the locomotive has been in active service since 1996 after undergoing an extensive rebuild and being converted to burn waste vegetable oil.
The Birthday Party Event
On Saturday, August 12, the Railway will throw a birthday party for the big steam engine with a fun line-up of events and activities:
8:00am – Aaron Johnson, author of the children's book series called "National Park Mysteries" whose latest book takes place at the Grand Canyon, will be holding a book signing inside the Grand Canyon Railway Depot. The first 100 ticketed children will receive a complimentary copy of the book..
9:15am – Official proclamation by Williams Mayor Don Dent
9:30am – The train, pulled by 4060, will depart for Grand Canyon National Park
11:45am-3:15pm – Special displays and demonstrations at the Grand Canyon Depot during layover
3:30pm – Train departs for Williams; all ticketed passengers will receive a complimentary piece of commemorative house-made fudge.
5:45pm – Pipes & Drums will welcome 4960 back home to Williams.
And there may be more! Visit www.thetrain.com for additional and updated information.
July 9, 2023
Yosemite NP seeks public input on visitor access
Yosemite National Park will begin a second round of civic engagement to address improving visitor experience and access to the busy park during peak season.
The 8-week public comment period will last through September 6, 2023. A virtual public meeting will be held on July 19 at 4 p.m. PDT.
Find out more information here
Glacier NP Invites Volunteers to join Noxious Weed Blitz
The Crown of the Continent Research Learning Center (CCRLC) and Glacier National Park invite volunteers for a day of hands-on learning during the Annual Noxious Weed Blitz on July 18. The event will take place from 10 am to 3 pm in West Glacier.
Participants will join Vegetation and Integrated Pest Management Biologist Dawn LaFleur to learn about the ecological impacts of noxious weeds and how to identify and remove five targeted invasive plant species.
Glacier National Park Conservancy will provide a complimentary lunch to this year's "weed warriors."
The event is free and open to the public. To register, RSVP by July 12, 2022, by emailing glac_citizen_science@nps.gov or by calling (406) 888-7986.
Celebrate Bats at Devils Tower Bat Festival
On Saturday, July 22nd, the National Park Service and Devils Tower Natural History Association will host the Annual Bat Festival in the Picnic area of the Monument from 12 to 10 pm.
This festival will include presentations and fun educational activities all about the amazing nighttime resident of Devils Tower/Bear Lodge – The Bat!
There will be an interactive inflatable cave, demonstrations on building bat roosts, information booths, costume contests, crafts, games, activities for kids, movie screenings, and special guest presenters. There will also be a unique bat activity book to complete for a special bat pin. In addition, park staff will offer Bat listening walks during the evening hours. These walks include using special detectors to listen to echolocation calls as bats fly overhead.
$27.5 million for Grand Canyon NP Shuttle Bus Fleet
The U.S. Department of Transportation's Federal Highway Administration (FHWA) has announced the award of $27.5 million to the National Park Service (NPS) for the Grand Canyon National Park Shuttle Bus Fleet Replacement project in Arizona.
The project includes 30 new buses, including 10 new battery electric buses and 20 new compressed natural gas (CNG) buses, to replace the current aging fleet and the installation of charging infrastructure to support the new electric buses.
Olympic NP Implements campfire restrictions starting July 9th
Due to the combination of increased dry conditions and rising temperatures, the Olympic National Forest and Olympic National Park are implementing fire restrictions that will only allow campfires in established fire rings in designated areas. Restrictions will be effective at midnight July 9th, 2023.
All backcountry and dispersed area campfires will not be allowed, including the use of charcoal grills or other equipment that creates ash. Gas or propane camp stoves with a shut-off valve or lever that extinguishes the flame immediately are permitted in these areas but should be operated well away from flammable vegetation and forest litter. Extreme caution is urged with any open flame.
Campfires on the beaches of Olympic National Park will not be permitted under this restriction.
Sequoia and Kings Canyon NP Seek Public Feedback
Sequoia and Kings Canyon National Parks are inviting public review and comment on an environmental assessment (EA) evaluating alternatives to restore giant sequoia groves and adjacent fisher habitat in areas severely impacted by the 2020 Castle and 2021 KNP Complex wildfires, and where adequate regeneration is otherwise not anticipated.
The public review period for this Re-Establish Tree Seedlings in Severely Burned Giant Sequoia Groves and Adjacent Fisher Habitat Environmental Assessment will end Sunday, August 6, 2023.
Additional information on the EA is available on the NPS Planning, Environment, and Public Comment website at: https://parkplanning.nps.gov/ReEstablishGiantSequoiaPostFire2021.

How to Participate
Attend a virtual public meeting on Tuesday, July 25 at 5 p.m. PST
Attend a site visit on July 21 or 28, 2023. Space for the site visits is limited; attendance is available on a first come, first served basis.
Submit your comments online through midnight, Sunday, August 6, 2023. During this time, any individual or group can submit comments electronically through the project website (which is the preferred method) or via mail to:   
Superintendent   
      Sequoia and Kings Canyon National Parks          Attn: Re-Establish Tree Seedlings Post Fire       47050 Generals Highway       Three Rivers, CA 93271 
Bandelier National Monument Visitor Center Closed
Bandelier National Monument is evaluating indoor environmental conditions in some of its structures. The park remains open, and the shuttle remains running. The café, bookstore, and restrooms remain open and accessible to the public, as do all outdoor facilities.
In the meantime, the park is closing access to the visitor center, which also includes the museum and theater. Guided ranger tours are also canceled for the duration of the closure. The visitor center phone line is also currently down.
July 7, 2023
Xanterra Christmas in July Sale
Xanterra has a Christmas in July Sale from July 18-26th!!!! Check out these epic deals on National Park Lodges!
The Oasis at Death Valley – 30% off hotel stays at the beautifully renovated historic AAA Four-Diamond Inn at Death Valley and newly revitalized, family-friendly Ranch at Death Valley. Valid for select overnight stays between July 27, 2023 – Jan. 18, 2024.
Grand Canyon South Rim – 30% off in-park lodging at Maswik Lodge, Kachina Lodge, Bright Angel Lodge, and 20% off the crown jewel, the El Tovar Hotel during select dates*. The lodges are either in or within walking distance to the Historic District and South Rim of the Grand Canyon. *Stays at El Tovar Hotel and Bright Angel Lodge between Nov. 26, 2023 – Feb. 29, 2024, for Kachina Lodge Nov. 8, 2023 – Feb. 29, 2024, and for Maswik Lodge Oct. 26, 2023 – Feb. 29, 2024.
Grand Canyon Railway & Hotel (Williams, AZ) – 30% off train tickets on one of America's great train rides, arriving within steps of the Grand Canyon's fabled South Rim. Up to 30% off on overnight stays at Grand Canyon Railway Hotel, where the train departs from Williams, AZ, for select dates between Oct. 22, 2023- March 7, 2024.
The Grand Hotel (just outside of Grand Canyon National Park) – 30% off on overnight stays at the AAA Three-Diamond hotel near the Grand Canyon in Tusayan (just one mile from the South Rim entrance) on select dates between Oct. 31, 2023 - March 7, 2024.
Zion National Park – 30% off overnight stays inside the park at Zion National Park Lodge on select dates between Nov. 26, 2023 - March 7, 2024.
Cedar Creek Lodge, the gateway to Glacier National Park – 30% off overnight stays on select dates from Oct. 15, 2023 – March 31, 2024.
Yellowstone National Park – Explore the magic of Yellowstone this summer and save 20% at Canyon Lodge, Grant Village, Lake Hotel, and Lake Lodge for overnight stays between Aug. 10, 2023 – Oct. 8, 2023. Prefer the winter? Save 20% on lodging at Mammoth Hot Springs Hotel and Old Faithful Snow Lodge for stays between Dec.15, 2023 - March 2 & 3, 2024.
For a complete list of offers and to take advantage of Xanterra Travel Collection® Christmas in July offers, visit here
June 28, 2023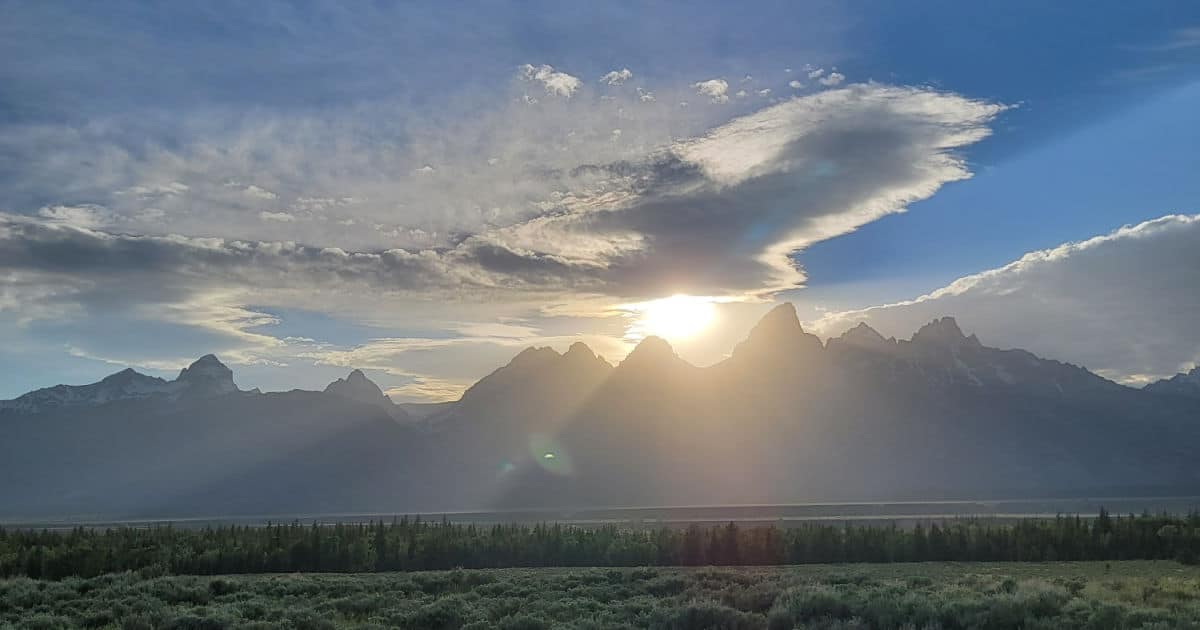 Moose-Wilson Road Re-Opening Delayed
Due to rainy, wet conditions this spring, construction progress was slowed on the Moose-Wilson Road and the road opening schedule has been delayed.
Updated Moose-Wilson Road schedule
Through late July: Closed to traffic on weekdays. Open on weekends 5 p.m. Friday through 7 a.m. Monday.
Fourth of July weekend: Open 3 p.m. Friday, June 30 through 7 a.m. Thursday, July 6.
Late July: The road will open to through traffic, seven days a week, with possible 20-minute delays.
Granite Canyon Trailhead is closed summer and fall 2023. The trail network is accessible from Jackson Hole Mountain Resort.
The speed limit through the construction zone is 20 mph, or as posted. Bicycle use is permitted only when the road is open to vehicular traffic. It is unlawful and extremely dangerous for cyclists to ride in a closed construction zone. Access to the LSRP and Death Canyon Trailhead will remain available from the north, via Moose, WY.
To check the status of the Moose-Wilson Road, visit Grand Teton's Live Road Status Map at go.nps.gov/tetonroads or call 307-739-3682. The park will continue to use Twitter to communicate Moose-Wilson Road weekend openings and closings. Follow Grand Teton on Twitter @GrandTetonNPS.
Martin Luther King JR NHP Resumes 7 day a week schedule
Effective Sunday, July 2, 2023, the Martin Luther King Jr. National Historical Park will resume its 7-day operational schedule. The park will be open Sundays – Saturdays from 9am- 5pm daily.
Guadalupe Mountains NP Emergency Closure due to Fire Danger
Effective Wednesday, June 28th and until further notice, Guadalupe Mountains National Park will implement closures to park areas due to increased fire risk.
The following fire restrictions will be implemented at Guadalupe Mountains National Park:
Overnight camping at all 10 wilderness campgrounds within the park is prohibited and permitting of overnight trips in the wilderness is suspended until further notice (36 CFR §2.10 and §2.13).
All trails in the Guadalupe Mountains Wilderness are closed to public use. This includes all the following trails: Bear Canyon, Bowl, Blue Ridge, Bush Mountain, El Capitan, Foothills, Frijole, Juniper, Marcus, McKittrick Canyon, Permian Reef, Smith Spring, and Tejas.
The McKittrick Canyon Road, including the McKittrick Canyon Visitor Center are closed.
The Dog Canyon developed area, including the Indian Meadow Nature Trail and the Dog Canyon Campground, are closed.
The Frijole Ranch Road, the Frijole Horse Corral Campground, and the Frijole Ranch Museum are closed.
The Pine Springs area, including the Pine Springs Visitor Center, Campground, and Trailhead will remain open. Trails in the Pine Springs area open for day use only are Guadalupe Peak, Devil's Hall, and Pinery. The Salt Basin Dunes trailhead and trail remain open; caution is advised due to heat risk.
Special U.S. Postal Service Pictorial Postmark offered at Morristown NHP
On July 4 a special U.S. Postal Service Pictorial Postmark will be offered at Morristown National Historical Park (NHP) to commemorate the 90th anniversary of the dedication of the park.
The cancellation station will be available from 10:30 a.m. to 1:00 p.m. in Morristown NHP's Washington's Headquarters Museum, 30 Washington Place, Morristown, New Jersey.
In the museum auditorium, a representative of the U.S. Postal Service will provide "hand-back service" where a visitor can present an addressed or unaddressed envelope, postal card, or other item with sufficient First-Class Mail postage to the postal clerk, who will apply the pictorial postmark and then hand the item(s) back to the visitor.
Two hundred free Morristown NHP post cards with stamps will be available on a first-come, first-served basis for visitors to participate in the special postmark opportunity.
Mammoth Cave NP Proposes future fee increase
Mammoth Cave National Park seeks public comments on a proposed increase in cave tour, camping rates, and electric vehicle (EV) charging fees which would take effect in 2024.
Information on the fee increase, including a list of all proposed fees, is available for review and comment on the park's Planning, Environment, and Public Comment (PEPC) website from Monday, June 26, 2023 to Friday, July 28, 2023.
Mammoth Hot Springs Hotel opens July 1st
Yellowstone National Park's Mammoth Hot Springs Hotel and Cabins will open July 1, 2023. The hotel closed immediately after the historic 2022 flood because of damage to the area's wastewater system.
In just a year, a new wastewater treatment system has been built and is now operational. The system serves the Mammoth area including the hotel and campground. Once the Mammoth Campground is repaired and connected to the new system, it will open.
Remaining 1983 Plane Wreckage Removed on the Blue Ridge Parkway
National Park Service contractors removed the remaining wreckage of a Cessna 414A plane that crashed near Waterrock Knob in November 1983.
Due to a high volume of visitors accessing the site with unauthorized social trails the park has removed the remaining wreckage.
There were safety concerns along with damage to rare and sensitive plant species in the area.
Due to the remote nature of the wreckage, removal of the plane debris required a helicopter to airlift remaining sections of the plane from park lands. At the time of the 1983 crash, the engines were salvaged from the site, but the fuselage, wings and other debris were left on-site.
Ocmulgee Mounds NHP receives donated land
Macon-Bibb County and the Macon Housing Authority have donated several land parcels near the Davis Homes community totaling 3.62 acres to Ocmulgee Mounds National Historical Park.
The newly acquired area contains evidence of one of the longest periods of human habitation in a relatively small area. The 3.62 acres are situated within the Ocmulgee Old Fields, also known as the Macon Reserve, a three-by-five-mile site revered as a sacred place to Muskogean people.
Allegheny Portage Railroad NHS offers Heritage Hike
Join an Allegheny Portage Railroad Park Ranger on a hike to the first railroad tunnel in America, the Staple Bend Tunnel, on Sunday, July 2, 2023, at 2:00 p.m. Reservations are required for this free hike. Please call the Visitor Center at 814-886-6150 to sign up.
Saugus Iron Works NHS offers Community Concert Series
There will be a free concert at the park every Wednesday at 6 p.m. through Aug. 30, weather permitting. The concerts will be held on the upper lawn located at 234 Central Street in Saugus.
Learn more about Saugus Iron Works NHS
Fort Smith National Historic Site receives Great American Outdoors Act funding
Preservation work is taking place on the historic Commissary Building in Fort Smith National Historic Site with funding provided by the Great American Outdoors Act (GAOA) Legacy Restoration Fund.
Restoration, preservation and repair work is being completed this year on interior features consisting of lime-wash over masonry walls, lime plaster over wood lath and lime plaster on masonry, as well as the exterior made of native stone and brick.
Reconstruction Era NHP Hosts 160th Anniversary Observance of 1863 Willtown Raid
On Saturday, July 8 at 10:30 am, Reconstruction Era National Historical Park will hold a free one-hour, ranger-guided program at the Fort Frederick Heritage Preserve in Port Royal marking the 160th Anniversary of the 1st South Carolina Volunteers raid on Willtown Bluffs.
In the early morning hours of July 10, 1863 African American soldiers of the 1st South Carolina Volunteer Infantry launched a raid up the Edisto River and along the bluffs of Willtown, South Carolina – a backcountry mission which led to the liberation of around 200 enslaved people.
For those who lived along this particular stretch of the Edisto River, July 10, 1863 marked their last day in slavery, and the beginning of new lives of freedom amongst the Sea Islands. Many remembered this time as "The Year of Jubilee," or a time of widespread emancipation on the South Carolina coast.
The Willtown Raid took place little more than a month after Harriet Tubman and soldiers of the 2nd South Carolina Infantry liberated over 750 people along the Combahee River.
In commemoration of the 160th anniversary of the Willtown Raid, the National Park Service is planning special programming to take place at Fort Frederick Heritage Preserve in Port Royal on July 8 at 10:30am.
This ranger-led program, centered around the events of the raid, will meet at the site of Camp Saxton where the soldiers of the 1st South Carolina trained for service in the months leading up to the Willtown Raid.
The Fort Frederick Heritage Preserve is located at 601 Old Fort Road. Visitors are encouraged to bring a water bottle and a lightweight folding chair. There is some parking at the Fort Frederick Heritage Preserve, and the site is located around a ½ mile walk from the Port Royal Farmers Market.
June 24, 2023
We are really excited to start sharing breaking National Park News and great information all in one post that you can check frequently.
We will be updating this post as we see news we think you will want to know and great opportunities to enjoy not only National Parks but state parks and the surrounding communities.
Mount Rainier National Park Reservations
The National Park Service is seeking visitors' comments through June 26th on a proposed plan to implement reservations to enter Mount Rainier National Park.
Potential actions include timed-entry reservation systems, parking permit systems, alternative transportation options, as well as improved wayfinding, signage, roadside scenic vista management, and the development of trails. 
Let the NPS know your thoughts here.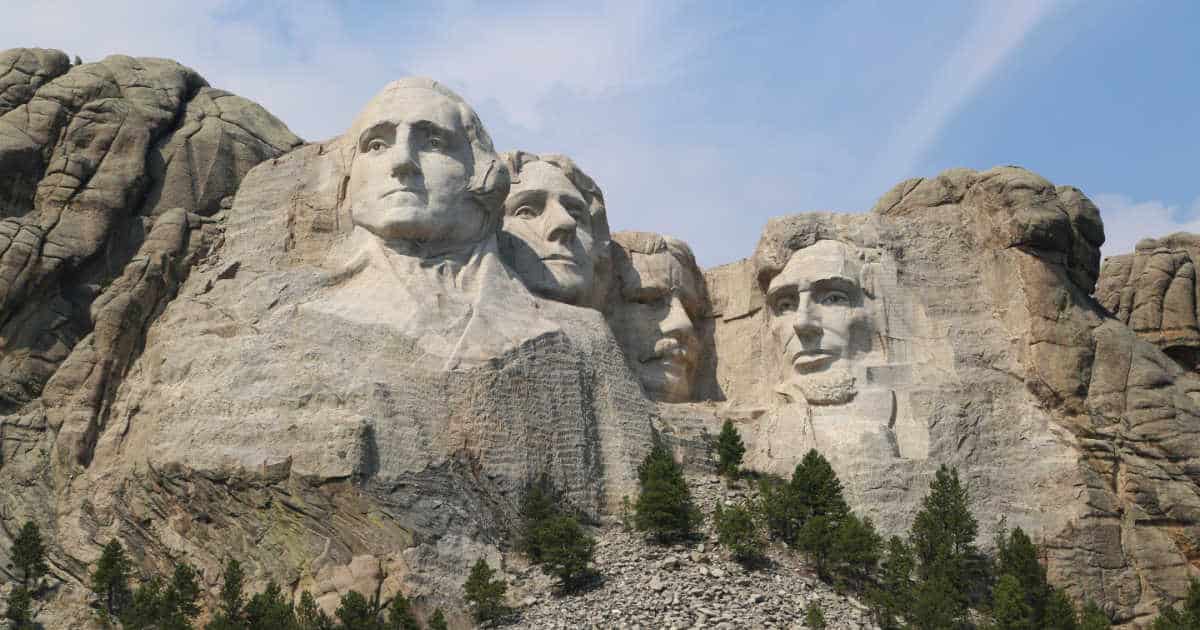 4th of July at Mount Rushmore
Visitors to Mount Rushmore National Memorial on July 3rd and July 4th will have the opportunity to experience a variety of educational programs, patriotic tributes, and musical entertainment in celebration of Independence Day.
Planned events include Presidential re-enactors representing the four Presidents on the sculpture: George Washington, Thomas Jefferson, Abraham Lincoln, and Theodore Roosevelt. The Presidential re-enactors will kick-off the park's celebration on July 3rd at 9:30 AM with an in-character news conference in the Carvers' Marketplace. Visitors are encouraged to bring questions for the presidents to the event.
July 3rd events will culminate with a special evening program beginning at 7:30 PM featuring a hoop dance performance by Jasmine Pickner-Bell and a musical performance by the U.S. Air Force Academy Band from Colorado Springs, Colorado. The Ellsworth Air Force Base Honor Guard will assist the Flag Folding Ceremony and Retreat; Col. Derek Oakley, the 28th Bomb Wing Commander at Ellsworth AFB, will introduce the band; and the Lakota Flag Song will be performed by Darrell Red Cloud.
July 4th daytime visitors can enjoy the Presidential re-enactors and Native performers, ranger-led programs, and the traditional Evening Lighting Ceremony.
Visitors wishing to avoid the busiest times are encouraged to visit the park before 10:00 AM.
There is no fee to visit the Memorial, however the $10 parking fee will be in effect. Active duty military personnel will park for free and parking for seniors is half price. Keep the parking receipt as it is valid for one year of parking.
4th of July at Bent's Old Fort
Join the inhabitants of Bent's Old Fort on Monday, July 4 from 1:00 to 4:00 pm to celebrate American Independence during the 2023 Old-Fashioned 4th Celebration.
The 4th of July was one of the few holidays celebrated across the country in the 1840s. The victory over the British in the War for Independence was still only a few generations in the past, and the War of 1812, which some Americans considered "a second battle for Independence" was but a few decades earlier.
The holiday will be commemorated at the fort in "1840s-style" with orations, games, and a historic weapons demonstration.
The event is weather dependent and will be canceled in the event of thunderstorms.
The full schedule can be found below:
1:00 pm Reading of the Declaration of Independence
1:15 Tolling of the Bell to Ring In each State in the Union
1:30 Historic Weapons Program
2:15 Tug of War – a popular pastime of 4th of July celebrations in the East. Audience volunteers will have the chance to take on Bent, St. Vrain, & Co. Employees.
2:30 Water Bucket Relay – another popular pastime of Independence Day celebrations in the East. Kids from the audience will have the chance to compete against Bent, St. Vrain, & Co. Employees.
2:45 Piñata Break – kids can try to break the jug to get some candy – Fort Plaza.
3:00 Flag Give-away – enter a drawing for a 27-star flag that has flown over the fort – register when you enter the fort - fort plaza.
4:00 Fort and Parking Lot Closed.
The park's fee of $10 per person aged 16 and up will apply. Kids 15 and under are free. All National Park Passes are honored. Fees will be collected at the fort entrance.
Frederick Douglas Home NHS to reopen July 4th
Frederick Douglass National Historic Site will reopen to the public on July 4th! You can join the celebration starting at 11am with a special ceremony featuring a ribbon cutting, music, and a dramatic portrayal of Douglass's famous speech "What to the Slave is the Fourth of July?"
Following the ceremony, visitors will be able to walk through the first floor of the historic home from 12:30 – 3 p.m. Ranger-lead tours of the entire house will be available from 3 – 5 p.m., with timed tickets available at the event.
Starting July 5, the home will be open for timed-entry tours Tuesdays, Wednesdays and Saturdays from 9 a.m. – 5 p.m. Advance tickets are strongly encouraged and can be made on Recreation.gov.
Channel Islands seeks public input to improve accessibility
The National Park Service (NPS) is seeking comments on a draft plan that provides recommendations for accessibility and removing barriers to key visitor experiences.
To review the draft plan and provide comments, please visit the webpage located on the Planning, Environment and Public Comment (PEPC) site at https://parkplanning.nps.gov/chis_setp. Comments on this plan will be accepted for 30-days through Friday, July 21, 2023.
Hurricane Ridge will reopen on June 27th after Fire
Olympic National Park will reopen the Hurricane Ridge area on June 27 after a fire destroyed the historic Hurricane Ridge Day Lodge on May 7.
Access to Hurricane Ridge Road will be limited from 7 a.m. to 9 p.m. Due to restroom capacity, the daily limit is 315 vehicles with the parking area supporting 175 vehicles at a time. Once capacity is reached for the day, the road will close to private vehicles. The park will monitor the entry system and make adjustments as needed, including to daily vehicle capacity
The fire remains under investigation. The day lodge area is fenced and closed to the public for safety.
13th Annual Blue Heron Ghost Mine Event
Big South Fork National River and Recreation Area announced that the 13th Annual Blue Heron Ghost Mine event will take place on September 9, 2023, at 8 pm.
Experience the beauty of Kentucky and the solitude of Blue Heron Mine-18 as you hear chilling tales spun from the hills and hollows of the Cumberland Plateau by five talented local storytellers.
New Release here
Visitor Fatalities in Big Bend National Park
Sadly two visitors to Big Bend National Park passed away while hiking the Marufo Vega Trail in extreme heat.
The temperature in the park was 119 degrees Fahrenheit. A team of Park Rangers and US Border Patrol Agents located the victims in one of the hottest areas of Big Bend NP.
There are no further details at this time while the incident is under investigation.
Please make sure you are prepared for the heat and extreme weather while visiting parks this summer.
Two Feral Horses rescued from Lake Powell
A mare and foal were rescued after being stranded on a Lake Powel beach in Navajo Canyon this week. Glen Canyon National Recreation Staff had been feeding and monitoring the animals since June 7th.
Several factors aligned to make the rescue possible, including the proximity to a marina, and the availability of an NPS vessel that could accommodate a horse trailer. The most important contributions to the rescue efforts were made thanks to the generosity of the Kanab Veterinary Hospital and Best Friends Animal Society's Sanctuary in Kanab.
After the filly is weaned, they will both be available for adoption. If interested in adopting the horses, please contact horses@bestfriends.org
Temporary Closure of Towpath Trail in Cuyahoga Valley National Park
Cuyahoga Valley National Park will close the Ohio & Erie Canal Towpath Trail between Station Road Bridge Trailhead in Brecksville and Frazee House in Valley View from 7 am Monday, June 26 to 5 pm Friday July 28.
A major resurfacing project is under way and there are no detours available at this time.
Check out all of the epic Cuyahoga Valley Hiking Trails to find an alternative trail this week.
Cleveland Shakespeare Festival at James A Garfield NHS
The Cleveland Shakespeare Festival will perform two outdoor performances of Shakespeare plays this summer on the grounds of James A. Garfield National Historic Site.
Both performances are free and open to the public!
Shakespeare's As You Like It will be performed at 7 p.m. on Saturday, July 1, 2023.
and Measure for Measure will be performed at 7 p.m. on Saturday, July 29, 2023.
Those attending the plays are invited to bring drinking water, insect repellent, lawn chairs, and anything else needed for their own comfort. Picnic baskets are welcomed; alcoholic beverages are prohibited. Parking will be available at James A. Garfield National Historic Site and next door at Faith Lutheran Church.
Generals Highway opening in Sequoia National Park
The National Park Service has announced that they expect the Generals Highway between the Foothills and Giant Forest areas of Sequoia National Park will reopen to public travel on Saturday, July 1.
Road construction is still underway along two sections of the highway, and traffic lights will be used to manage one-lane vehicle travel.
Roads leading to the Cedar Grove area of Kings Canyon National Park and the Mineral King area of Sequoia National Park remain closed due to significant damage both inside and outside the park boundaries.
The following campgrounds are anticipated to remain closed for summer 2023 due to road and facility damage from winter storms:
Sentinel (Cedar Grove, Kings Canyon National Park)
Moraine (Cedar Grove, Kings Canyon National Park)
Canyon View (Cedar Grove, Kings Canyon National Park)
Sheep Creek (Cedar Grove, Kings Canyon National Park)
Dorst Creek (Giant Forest, Sequoia National Park)
Buckeye Flat (Foothills, Sequoia National Park)
South Fork Campground (Foothills, Sequoia National Park) is currently unusable and closed, and the road has suffered severe damage and is impassable. The park strongly discourages hikers or day users from attempting to explore this area.
Due to severe road damage along the Highway 180 corridor between Grant Grove and Cedar Grove, Caltrans does not expect repairs to be completed before the end of the summer season. This means public access is not expected into the Cedar Grove area of Kings Canyon National Park for the 2023 summer season.
Crystal Cave will also be closed for the 2023 season due to damage to the road and trail.
Grand Canyon North Rim News
The National Park Service has selected North Rim Hospitality to receive a 15 year contract to provide lodging, food and beverage, retail, and other services at the North Rim of Grand Canyon National Park under a concession contract that will be effective for 15 years from January 1, 2024, to December 31, 2038.
North Rim Hospitality, LLC, a subsidiary of Aramark, is currently serving as the concessioner at the North Rim.
Great Sales and Deals this Week
Here are some of the great sales and deals we have seen this week!
RVshare
For a limited time RVshare is offering $70 off your Hipcamp reservation with your RVshare rental
.
This offer will be redeemable 6/22-7/31 for any trip booked through 12/31.
REI 4th of July Sale and Clearance
REI's 4th of July Sale & Clearance started Friday, 6/23 and you can save up to 50%!
REI Co-op Members get $20 off when you spend $100 or more at REI Outlet thru 7/4. Use code OUT4JUL23.
Online only. While supplies last. Discount based on comparative value
Not a member yet? From now until July 13, earn $30 towards your next purchase when you become a lifelong REI Co-op member.
How it works:
Thru July 13, 2023, make a $50 purchase at REI
And add a lifetime membership for a one-time $30 fee to your cart
Then a bonus card will be emailed for use on a future purchase.
Find out more HERE
America's National Parks Online Store
Check out the epic clearance items right now in America's National Parks Online Store! This is a great time to stock up on birthday gifts, holiday gifts, or something you have always wanted!
Check out Clearance Items up to 80% off HERE.
Buy a National Park Pass before your trip to save time!
Planning a National Park vacation? America the Beautiful/National Park Pass covers entrance fees for an entire year to all US National Park Sites and over 2,000 Federal Recreation Fee Sites.
The park pass covers everyone in the car for per vehicle sites and for up to 4 adults for per-person sites.
Buy on REI.com and REI will donate 10% of pass proceeds to the National Forest Foundation, National Park Foundation and the U.S. Endowment for Forestry & Communities.
Free Entrance Days -Mark your calendars with the five free entrance days the National Park Service offers annually.
Escape Campervan
For a fun adventure check out Escape Campervans. These campervans have built in beds, kitchen area with refrigerators, and more. You can have them fully set up with kitchen supplies, bedding, and other fun extras. They are painted with epic designs you can't miss!
Escape Campervans has offices in Vancouver, Seattle, Portland, San Francisco, Las Vegas, Los Angeles, Phoenix, Salt Lake City, Denver, Chicago, New York, and Orlando