Slough Creek Campground is a small campground with only sixteen sites in Yellowstone National Park. Located along a river this small campground is a great quiet oasis within the park.
To reach the campground you will need to travel 2.5 miles down a dirt road.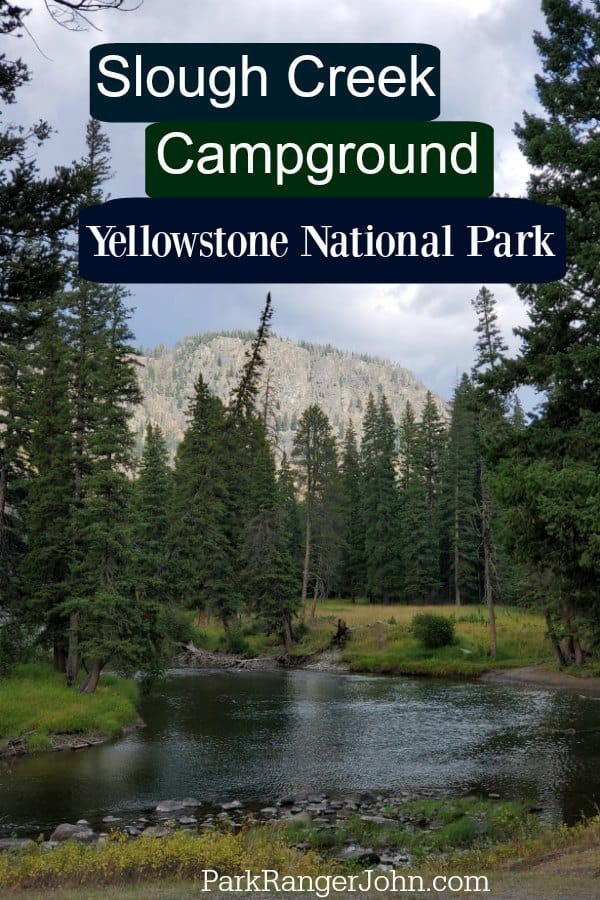 Slough Creek Campground
Season: The campground is only open during summer and early fall.
June 15 - October 30, 2020
Number of Sites: 16
Location in the park: Dirt road off of the road through Lamar Valley
Campsite cost: $15.00
Rates do not include taxes or utility fees and are subject to change.
Interagency Access and Senior Pass holders receive a 50% discount.
Payments accepted: Cash/Check
Reservations: No, All sites are first-come, first-served.
Campground Address:
Latitude/Longitude: N: 44 56.93082 W:110 18.41274
Elevation: 6,250 feet (1905 m)
Accessible Sites: There is one accessible campsite at Slough Creek Campground.
Pets Allowed: Yes, You will want to be aware of the park pet policy
Pebble Creek Campground Reservations
Are campground Reservations Available? No, All sites are first-come, first-served.
Check out our Ultimate Yellowstone National Park Camping guide to see which campgrounds take reservations and how to make them.
Pebble Creek Campground Amenities
Flush Toilets: No, vault toilets
Showers: No
Payphone: No
Is wifi available? No
Is cellular Phone Service Available? No
Is camp host available on site? Yes
Is firewood available for purchase? No
Amenities at each campsite:
Firepit in the site? Yes
Picnic Table in the site? Yes
Bear Box in site/area? Yes, Food storage boxes measuring 48" x 22" x 22" are available for shared use.
Potable Water? Yes

RV Camping at Pebble Creek Campground
RV Length: 14 sites can accommodate RVs with a maximum length of 30'
Dump Station: No
Generators: Slough Creek Campground is generator-free.
Hookups: No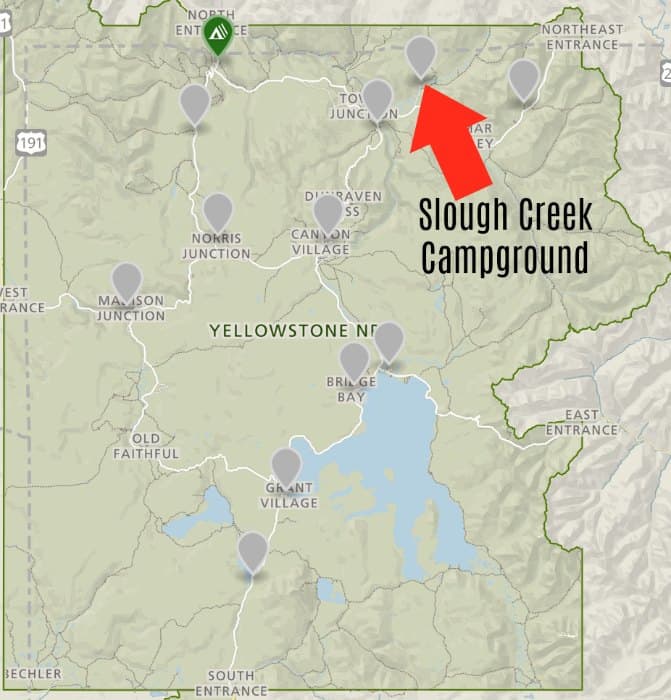 How to get to Pebble Creek Campground
Located 5.5 miles (8.8 km) east of Tower-Roosevelt Junction, 2 miles down a dirt road.
Important Dates for Campground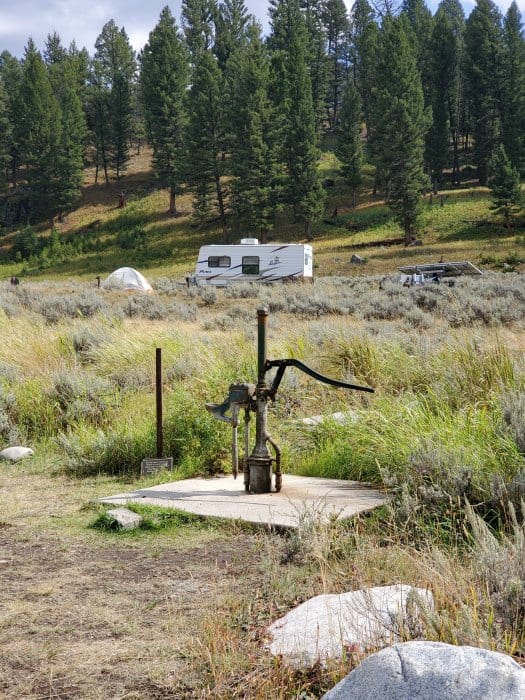 Pebble Creek Campground Regulations
The maximum number of people in a campsite: Maximum 6 persons per site
The number of cars per campsite: Tent sites allow for up to two tents and two vehicles. RV sites allow for one RV (tow included) only. (For reference, 2 motorcycles = 1 vehicle)
Check-in Time: check-in any time of day that there is an unoccupied site.
Checkout time: 10 AM.
Quiet Hours: Quiet hours are from 10:00 p.m. to 7:00 a.m.
Maximum Stay: Camping is limited to 14 days from July 1 through Labor Day, and 30 days for the rest of the year. There is no stay limit at the Fishing Bridge RV Park.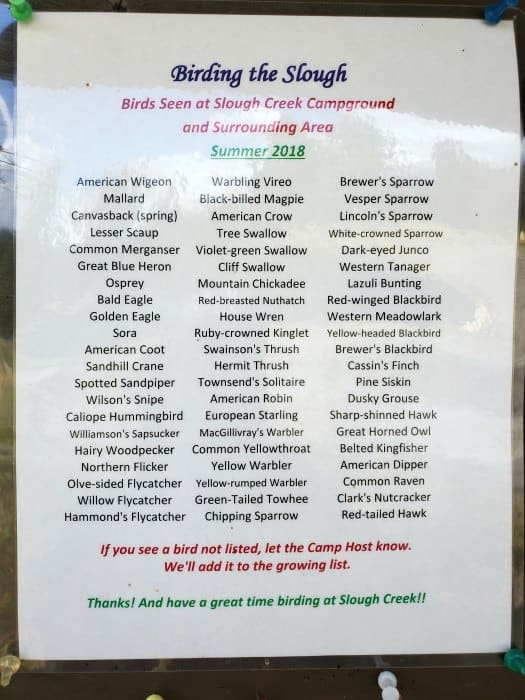 Don't forget to pack
Food containers
Fire Starter
Smores Kit
Pebble Creek Campground Photos
Additional Yellowstone National Park Resources
Things to do in Yellowstone - These are the top things to do that you don't want to miss during your trip!
Yellowstone National Park Facts - Learn more about our 1st National Park and fun facts about the wildlife in the park.
Don't miss the epic waterfalls in Yellowstone you can easily see while exploring the park.
Yellowstone Lodging -Check out all of the lodges you can stay in while visiting Yellowstone NP.
Grand Teton NP - Epic guide to this amazing park!
Camping Tips from a Park Ranger - These are the tips I learned from managing a campground for years.