Are you planning a trip to Olympic National Park in Washington? Today we are sharing our best Olympic National Park Travel Tips! What you need to know to plan you vacation and have the best time!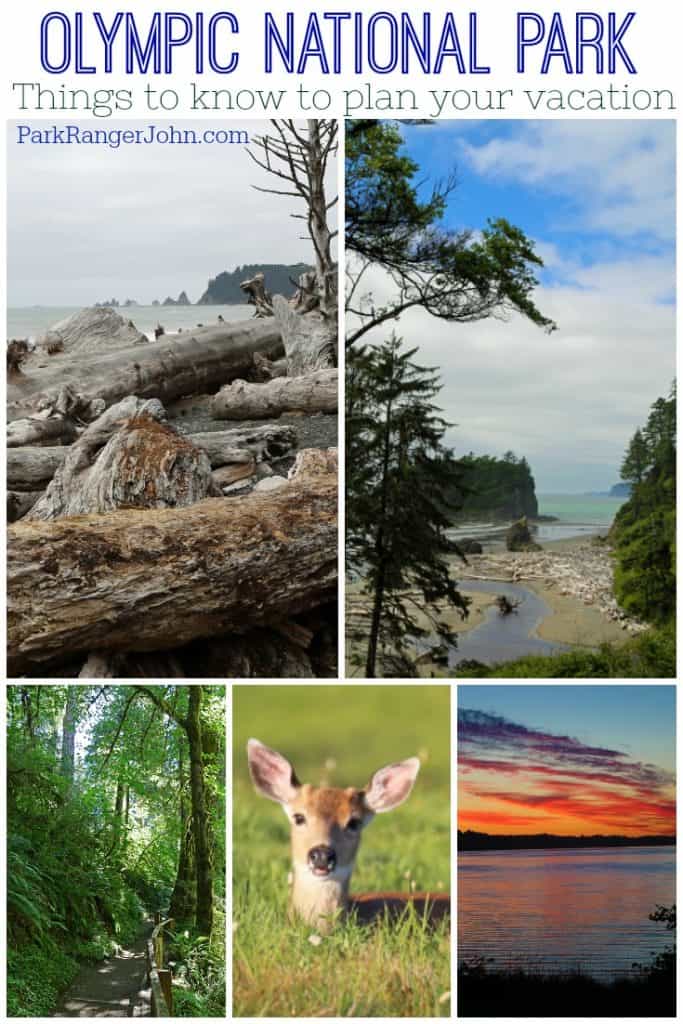 Olympic National Park Travel Tips
Size – 922,650 acres
Visitors – 3,243,872 in 2014
Plan for a lot more time than you think you will need to see the park! The park is huge and it can take a while to drive from point A to point B.
Dress in layers. Depending on where you are in the park you could be getting rained on, getting sprayed with ocean spray or playing near the snow.
Forks is near Olympic National Park and was the setting for the Twilight movies. You can still some signs and markers that were created to celebrate the books.
How much does it cost to visit Olympic National Park?
Private Vehicle: $30 valid for 7 consecutive days. This fee admits one private, non-commercial vehicle (15 passenger capacity or less) and all occupants.
Motorcycle: 215 valid for 7 consecutive days. This fee admits one individual on a private, non-commercial motorcycle.
Per Person: $15 valid for 7 consecutive days. This fee admits one individual without a vehicle which includes hikers, bicyclists or pedestrians. Youth 15 and under are admitted free of charge.
America the Beautiful—National Parks and Federal Recreational Lands Annual Pass: $80
Annual pass covering entrance and standard amenity fees for national parks and other federal fee areas. This replaces the National Parks Pass and Golden Eagle Pass.
Annual 4th Grade Pass: Free
Annual pass covering entrance fees for 4th-grade students
Annual Pass for US Military: Free
Annual pass covering the entrance and standard amenity fees for all active military personnel and their dependents. (For active duty military personnel and dependents with proper identification (CAC Card or DD Form 1173).)
Access Pass: Free
Lifetime admission and discount pass for US citizens or permanent residents with permanent disabilities.
Senior Pass: $80
Lifetime admission and discount pass for US citizens or permanent residents who are age 62 or older.
Olympic National Park Annual Pass – $55 and is good at for entry into the park for one year from the month of purchase. Passes can be purchased at Olympic National Park visitor centers and entrance stations.
Free Entrance Days in 2019
The National Park Service offers the following Entrance Fee Free Days this year:
January 21: Birthday of Martin Luther King, Jr.
April 20: First day of National Park Week
August 25: National Park Service Birthday
September 28: National Public Lands Day
November 11: Veterans Day
Other fees such as reservation, camping, lodging, tours, concession and fees collected by third parties are not included unless stated otherwise.
How do I get to Olympic National Park?
You can reach Olympic National Park via the I-5 corridor or by state roadways. Once you arrive on the Olympic Peninsula connect to Hwy 101 to reach any destinations in and around Olympic National Park.
From Olympia Take I-5 to Hwy 101
From Tacoma Take State Route 16 to Bremerton; take State Route 3 north from Bremerton to State Route 104; be aware that State Route 104 crosses the Hood Canal Bridge Which closes periodically for boat traffic.
From Washington/Oregon Coast connect to Hwy 101 in Aberdeen.
The Washington State Ferries system has a number of routes which access the Olympic Peninsula via Puget Sound. There are several port destinations that will get you across the sound and on your way to Olympic National Park.
Check road conditions and travel advisories before your visit.
Visit the Olympic National Park website for specific directions to the park sites including Sol Duc Hot Springs, Hurricane Ridge, Dosewallips, and the visitor center.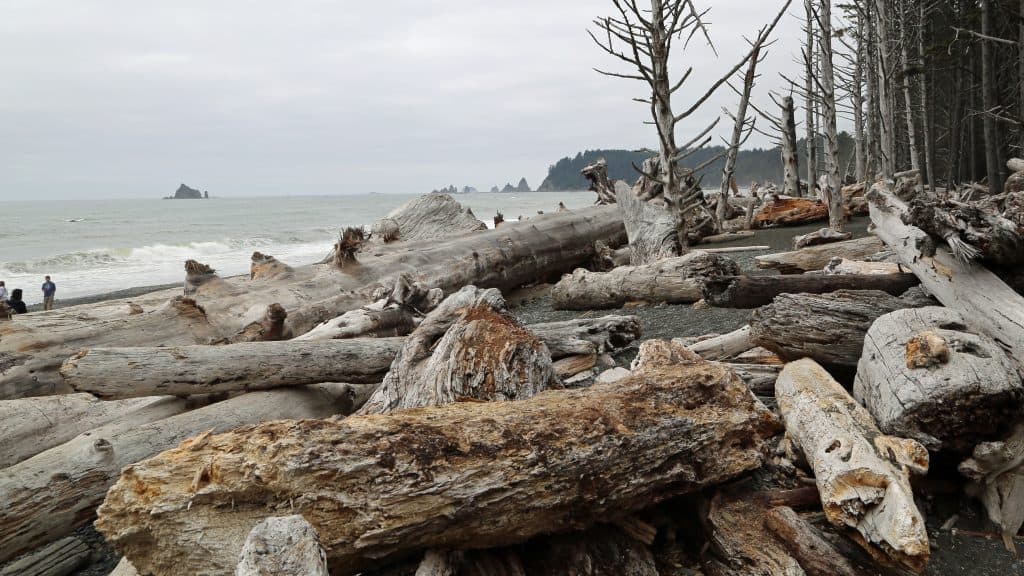 Where are the Olympic National Park Visitor Centers?
Olympic National Park Visitor Center is located at 3002 Mount Angeles Road, Port Angeles, WA 98362
open daily, hours can vary based on the season.
Wilderness Information Center (Backcountry Permit Office) is located inside Olympic National Park Visitor Center at 3002 Mount Angeles Road, Port Angeles, WA 98362 Phone: (360) 565-3100.
Open daily in the summer but hours may vary.
Hurricane Ridge Visitor Center – Hurricane Ridge, about 17 miles south of Port Angeles
Open daily in summer; hours vary remainder of the year.
Hoh Rain Forest Visitor Center – approximately 31 miles south of Forks off Highway 101
Phone: (360) 374-6925
Open Daily in summer; weekends off-season and closed January/February. Hours vary according to the season.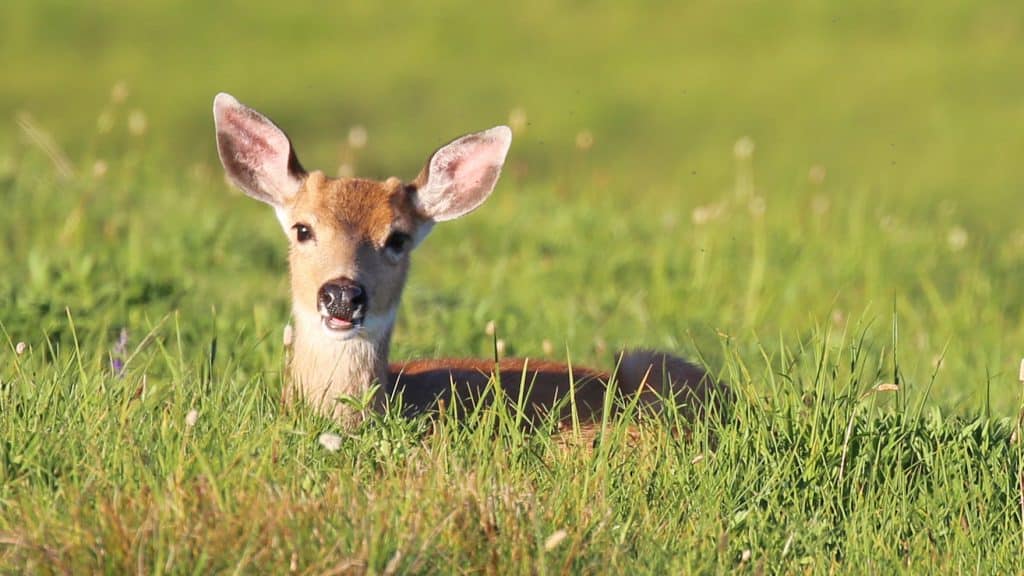 Where can I find out about staying/camping in Olympic?
Wilderness Camping Permits are required for all overnight trips into the Olympics. The fee for each Wilderness Campground Permit is $8 per person per night for groups up to 12 people.
There is no charge for youth 15 years and under, but they still count towards group size. For more information on camping in the wilderness see the Wilderness Trip Planner.
The nightly fee for camping in one of Olympics established campgrounds ranges from $15 – $22 depending on location and season.
Check out all of the Olympic National Park Camping options. There are 14 campgrounds within the park, two of which take reservations.
RV Dump Station Fee: $10 per use. Dump stations can be found at Fairholme, Hoh, Kalaloch, Mora and Sol Duc campgrounds.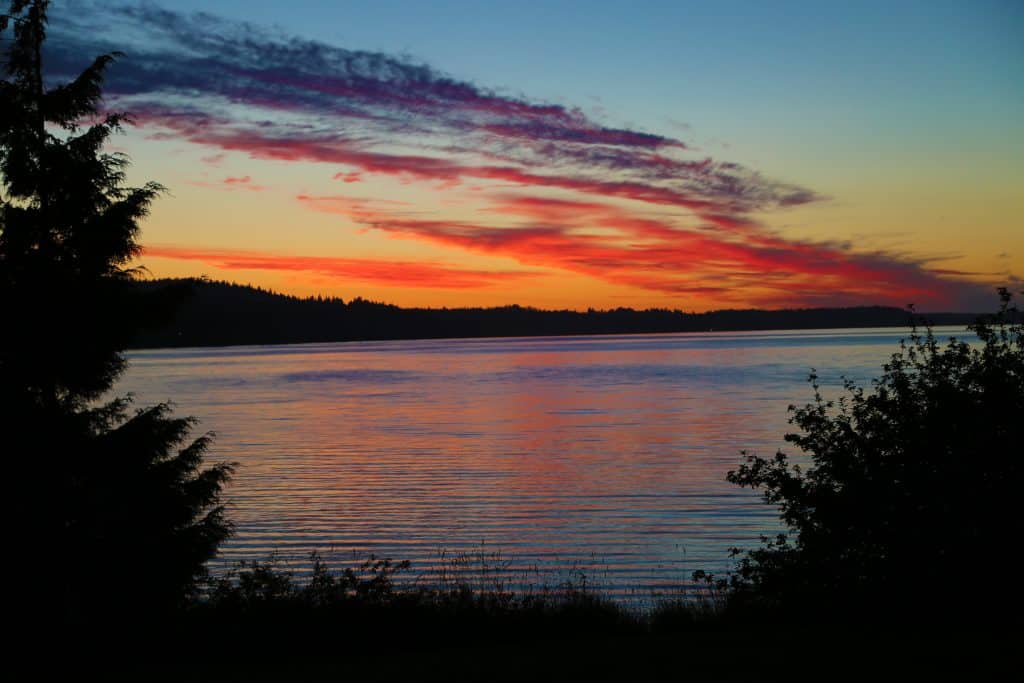 Is there a Junior Ranger Program at Olympic National Park?
Yes, You can pick up a Junior Ranger program at any of the visitor centers within Olympic National Park.
Olympic National Park also offers discovery backpacks to enhance your exploration of the park.
Olympic National Park Ocean Steward Junior Ranger program is a fun, hands-on program for children age 4 and up.
As an Ocean Steward, you will explore the coastal ecosystem of Olympic National Park, learn exciting new facts about this unique ecosystem and understand how you can help protect Olympic National Parks wilderness coast and ocean.
Can I bring my Dog/Pet with me to Olympic?
Pets are allowed on the following trails;
Peabody Creek Trail
Rialto Beach parking lot to Ellen Creek (1/2 mile)
The beaches between the Hoh and Quinault Reservations
Madison Falls Trail
Spruce Railroad Trail
Pets are not permitted on any trails not listed above, in public buildings, on interpretive walks, or in the wilderness.
Pets are welcome in campgrounds and picnic areas as well as paved or dirt roads, but no digging or rolling on plants
Become a Bark Ranger
Well-behaved dogs are invited to bring their human companions and become official Olympic National Park Bark Rangers! Learn the rules of B.A.R.K., where and how to enjoy Olympic National Park with your pet and earn your Bark Ranger Badge! Check the park newspaper for Bark Ranger programs and locations.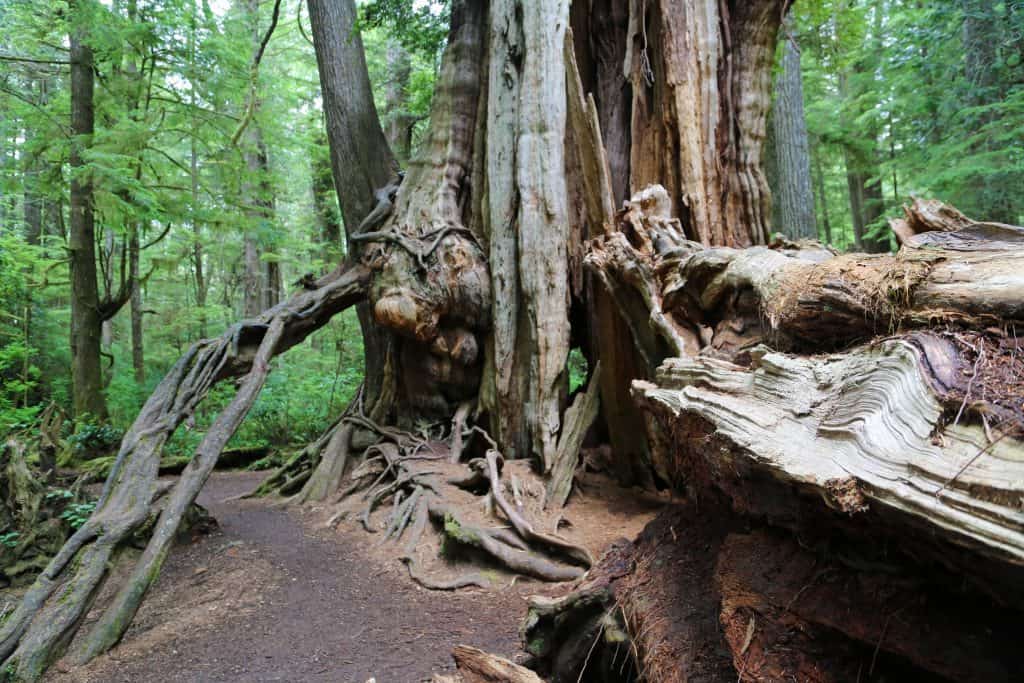 Olympic National Park Facts
Olympic National Park was established in 1938
In 1981, Olympic National Park was designated a UNESCO World Heritage Site.
In 1988, Congress designated 95% of Olympic National Park as National Wilderness Preservation area.
The removal of two dams on the Elwha River was the 2nd largest ecosystem restoration project performed by the National Park System.
The Hoh Rainforest receives on average 170 inches of rain annually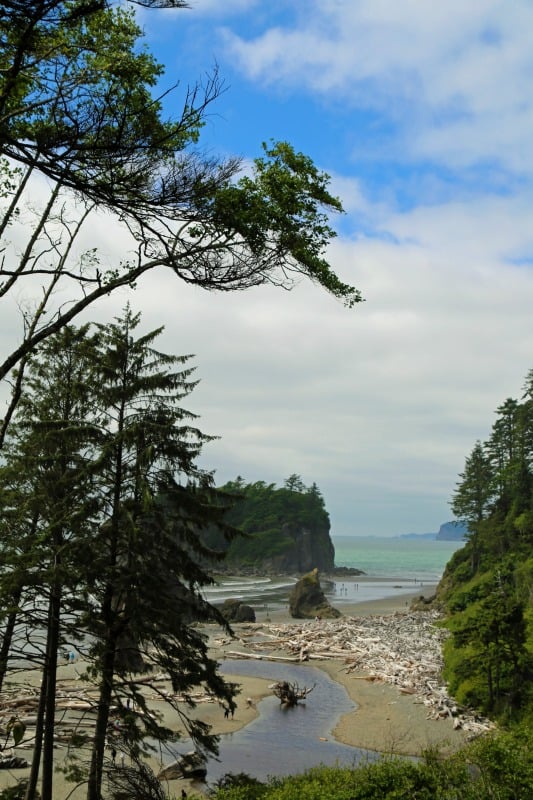 Check out these other Washington National Parks you can visit during your trip!
Top things to do Mount Rainier National Park
Additional Resources Information
Explore local Chamber of Commerce websites:
Olympic Peninsula Tourism Commission
Port Angeles Chamber of Commerce
Sequim Chamber of Commerce
Jefferson County (Port Townsend) Chamber of Commerce
Forks Chamber of Commerce
Lake Quinault and Grays Harbor County Chamber of Commerce
Clallam Bay/Sekiu Chamber of Commerce
Neah Bay Chamber of Commerce
Shelton-Mason County Chamber of Commerce (Shelton and Hoodsport)
North Hood Canal Chamber of Commerce (Quilcene and Brinnon)